Maserati is a brand that invokes a lot of emotions. Beauty, passion, and exclusivity, just to name a few. But, what about their reliability? When purchasing an Italian exotic like this, reliability is a factor that scares away most buyers. In this article, we will settle your doubts once and for all. And after reading this, you will have the definite answer to the question "are Maseratis reliable?"
Maserati has a history that runs back over a century. It started as a small car shop in the Italian countryside. However, it is now one of the most recognized car brands in the world. Throughout this great history, Maserati has created some truly amazing cars. Some people refer to Maserati cars as baby Ferraris. This is not an insult, but a compliment to their performance.
But, the recent Maserati releases have been met with some scrutiny. There are doubts about these products' reliability and quality. In this article, we will discuss all of these factors. Before that, let's take a look at what makes a Maserati so special.
What Makes A Maserati Special?
Maserati is one of the oldest Italian sportscar manufacturers. We have come to expect Italian cars to be fast and exciting to drive. Maserati is no different. These cars are a joy to drive and to be driven in. Most of the current Maserati models come with a twin-turbocharged V6 engine as standard. This engine was co-developed with none other than Ferrari. This engine provides plenty of power to the driver.
Maserati also offers the drivers the option to upgrade to a twin-turbo V8 engine. This engine produces even more power than the V6. For example, his V8 makes 580 horsepower in the 2022 Ghibli Trofeo. Not only that, but the materials Maserati uses in their vehicles are also of the highest quality.
This includes the best leathers available and the highest quality carbon fiber around. All in all, Maserati vehicles are some of the most thrilling cars to drive. These factors combine to make Maserati a unique car brand that soars above others.
With that, let's move to the next section. I know that you are curious about the reliability of Maseratis. So, if you want the answer to "are Maseratis reliable?", follow along!
Maserati Reliability
Being a cool performance car brand comes with its own set of troubles. This is the same for Maserati. Although they are thrilling to drive, the reliability of these cars is not that great. These vehicles are designed to be driven fast over short distances. They complete this task remarkably well. In other words, Maseratis are meant to be used once in a while. They are not suitable to be used for day-to-day commutes.
If you are looking for a daily driver, look elsewhere. Maseratis are not great at it. This brand has one of the lowest reliability rankings. However, the reliability varies between model years. More recent Maseratis have a higher reliability score when compared with models from a decade ago.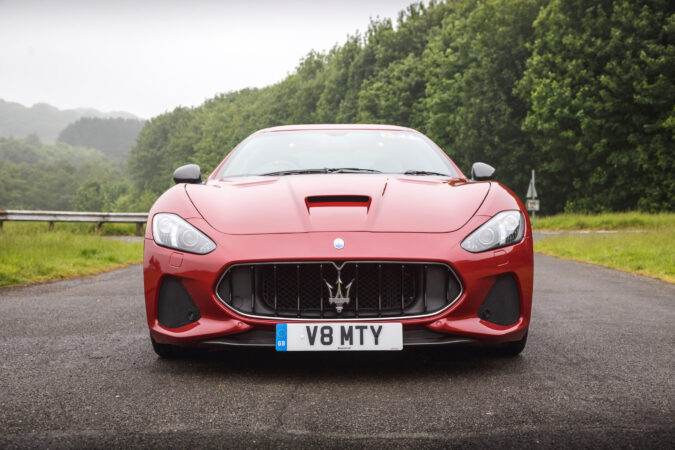 Reliability is not an issue specific to Maseratis. Most Italian vehicles have a poor reliability record when compared with their Japanese and German rivals. Several factors contribute to this. Maseratis have several highly complex systems. Also, these vehicles are mostly hand-built by Italian craftsmen. So, the quality can vary between models. This is what leads to Maserati reliability issues.
Now that we have discussed Maserati reliability in detail, it's time to move on. In the next section, we will take a look at some other key factors associated with the reliability of a vehicle.
Are Maseratis Reliable
The reliability of a vehicle can not be limited to just one factor. Here, we will look at some of the key areas which affect Maseratis' reliability.
Are Maseratis Reliable #1 – Life Span
The life span of a vehicle is a factor that affects its reliability. This is the same for Maseratis. Reliability issues also tend to show up during various points of the vehicle's life.
The lifespan of Maseratis depends on the model. Some can last over 100,000 miles. However, this requires constant care. By maintaining these vehicles properly, longevity is ensured. But, Maseratis can have issues earlier in their life as well.
Are Maseratis Reliable #2 – Resale Value
When compared with other brands, the resale value of Maseratis is remarkably low. This is due to several factors. These cars are expensive to repair and maintain. As a result, most people can't afford them at all. Also, the expensive components used in the construction are very costly.
All of these factors have caused the resale value of Maseratis to be very low. This depreciation is not limited to older models. Newer vehicles like the Ghibli and Levante also have a similar fate. We don't recommend you to buy one of these vehicles brand new. We say that because it will lose a lot of value over time.
Are Maseratis Reliable #3 – Fuel Efficiency
Maseratis are powerful vehicles. Producing the highest power and performance figures are the goal of these vehicles. As a result, these vehicles aren't very fuel-efficient. The average fuel efficiency of a Maserati is 17.9 mpg. However, this figure is for the twin-turbo V6 engine. Vehicles with the V8 engine have an even lower mpg figure. Having bad fuel efficiency is not ideal for the reliability of a vehicle.
The fuel efficiency also depends on the trim level of the vehicle. Higher trim levels have more equipment. This means that they are heavier than base models. also, all-wheel-drive models have worse fuel efficiency than rear-wheel-drive models. This is also due to the weight of the all-wheel-drive system.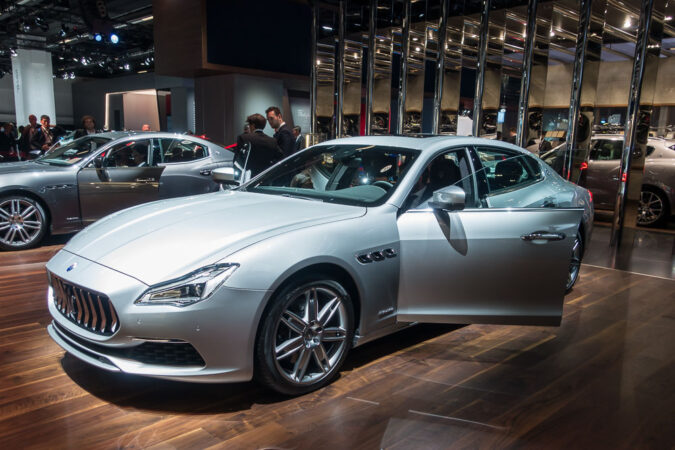 Next, we thought of telling you about some of the most common Maserati issues. If you are a Maserati owner, this section will be important for you. After reading this, you can easily identify whether your vehicle has these issues. With that, let's continue our discussion.
Common Maserati Issues
As we have now understood, Maseratis have a few reliability issues. There are a number of issues found throughout the Maserati range. Here, we will discuss some of the most common ones with you. This will help you to determine whether Maseratis are indeed reliable.
1. Paint Cracks
This issue mainly affects the Maserati Ghibli. The Ghibli is a sports sedan. Because of that, its ride height is very low. When driven hard, rocks and chips from the road get kicked up by the wheels. These stone chips hit the exterior of the vehicle. This causes cracks to form. Not only that, the paint can get scratched and chipped as well. These paint cracks mainly happen around the wheel arches of the Ghibli.
To prevent this from happening, you can try a few solutions. The easiest one is applying a clear bra. A clear bra is a thin layer of paint protection film. You can also raise the ride height of the vehicle. But, this affects the performance of the vehicle. By raising the ride height,
The center of gravity moves higher
Handling gets worse
Top speed if the vehicle decreases
Braking performance gets worse
So, applying paint protection film is our recommended solution for this issue.
2. Transmission Problems
Another weak part of a Maserati is the transmission. This issue affects almost all Maserati models. There are several major symptoms of this main issue. The first is difficult gear shifts. Crunching, and grinding sounds when shifting gears indicate a transmission issue. Maseratis equipped with automatic transmissions share another symptom. That is, the vehicle moves slowly when in the drive gear.
3. Brake Issues
Unresponsive brakes are a severe issue. But, some Maseratis are affected by this exact issue. Although it is not widespread, future owners should be concerned about this. A spongy brake feel is another common issue with this brand. Air entering the brake lines is the main cause of spongy brakes.
The spongy brake feel ties into the next issue. That is, brake fluid draining. Many owners have complained about this issue. The brake fluid of Maserati Ghiblis has to be refilled more often than other cars. This is not a serious issue. But, it can be an inconvenience, especially with such an expensive vehicle.
4. Clutch Issues
Clutch issues are a  major problem with both the Ghibli and the Quattroporte sedans.  This issue requires the entire clutch assembly to be replaced. As you might have guessed, it is not a cheap fix. But wait, there's more. Maseratis often face clutch issues at around the 13,000-mile mark. That is actually worse than the replacement cost itself.
With that, let's head towards another important topic of our discussion. That is the maintenance cost of Maseratis.
Maserati Maintenance Cost
Maserati is a luxury sports car brand. As a result, their vehicles are not cheap. But, the cost of a vehicle is not only limited to the purchase price. The maintenance cost also has to be considered. As you might have guessed, the maintenance cost of a Maserati is not cheap.
Maseratis are exclusive vehicles. As a result of it, they are not mass-produced like Toyotas or Fords. So, the spare parts of these vehicles are expensive compared to others. These parts are difficult to source as well. Due to that reason, you may have to wait for a long time for Maserati spare parts. Even after you receive the parts, it takes a huge sum of money to replace them.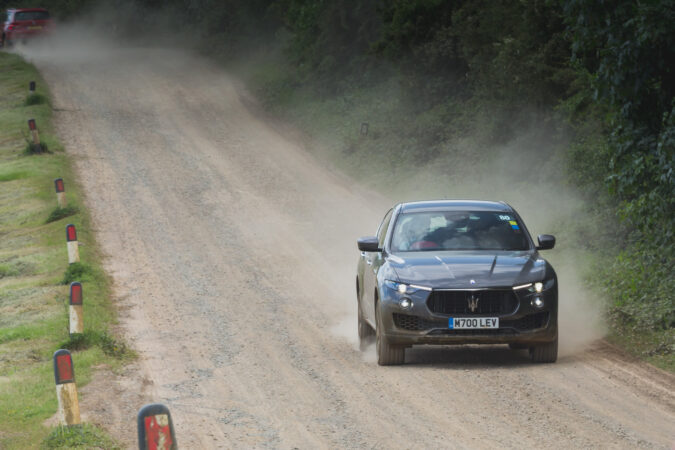 Because Maseratis are rare vehicles, only a handful of mechanics know how to work on them properly. In some parts of the world, qualified mechanics will only be available at the dealerships themselves. What this means is that you will have to pay extra for these qualified mechanics to work on your Maserati.
"Maserati-Tax" is a popular term among owners of these vehicles. You may wonder about its meaning. Well you see, even simple repairs on these vehicles typically cost an arm and a leg. A good example of this is the cost of an oil change. An oil change on a normal car costs between $35 – $75. But, an oil change on a Maserati costs more than 10 times that price. It is around the $300 – $600 range. These costs add up over the years, making Maseratis one of the most expensive vehicles to maintain.
Next, we will look at the reliability of some of the most popular Maserati models. Facts like these will help us to find the answer to the question "are Maseratis reliable?"
Maserati Ghibli Reliability
Maserati introduced the Ghibli sports sedan in 2013. Since then, it has been the best-selling Maserati around the world. It can also be considered the most practical Maserati offering. The Ghibli is powered by a twin-turbo V6 engine. It is a practical choice for modern families.
When talking about reliability, the Ghibli falls right in the middle of the range. No major reliability issues have been reported. But, some owners have reported issues with the brakes. Another known reliability issue of the Ghibli is with the battery. It has been documented that the Ghibli has an issue where the battery drains very quickly. This can lead to electrical failures. Battery issues can leave you stranded on the side of the road.
To ensure reliability, owners can purchase up to six years of maintenance coverage during the time of purchase. Let's discuss a bit about the work done during each of these services.
Year 1 Service
The maintenance cost of a Maserati Ghibli varies throughout the model years. Typically, these midsize sedans need to be serviced every year. The first service should be done in the first year or the first 12,000 miles, whichever comes first. An extensive set of procedures are done during this service. Some of these include replacing AC filters, inspecting the brake system, and running diagnostics. The cost to get this service done ranges from $510 – $ 1,175.
Year 2 Service
Costing the owner between $905 – $1365, the year 2 service of the Ghibli should be completed after 25,000 miles. Here, everything that was done during the first year of service will be done again. On top of that, the cabin air filter will be replaced. Flushing of the brake lines is also done during this service.
Year 3 Service
Technicians replace the spark plugs of the Ghiblis' engine during the third year of service. This service should be completed after passing the 37,500-mile mark. Expect to pay around $1275 to get this service done on your Ghibli.
Year 4 Service
During the 4th year of service, the year 2 service is performed again. Engine belts and engine air filters are also changed during this process. A year 4 service of a Maserati Ghibli costs $1700. It is an increase of $425. To perform this particular service, the mileage of the vehicle has to be over 50,000 miles.
Year 5 Service
The 5th yearly service of the Ghibli must be completed after the vehicle completes 62,500 miles. Here, Maserati carries out the year one service again. However, it is done at a price of around $510-$1175.
Year 6 Service
On the final service covered under warranty, both year 2 and 3 services are carried out on the vehicle. This should be done after the Ghibli has completed 75,000 miles. For the 6th annual service, drivers should pay $1490, which is not cheap at all.
Maintaining a Maserati Ghibli is an expensive task. By considering the facts we discussed, you can decide whether a Ghibli is the right car for you.
Maserati Levante Reliability
In our quest to find the answer to "are Maseratis reliable?", our next subject is the Maserati Levante. This is the first SUV produced by this Italian manufacturer. Maserati took a gamble by producing the Levante. This has paid off. The Levante sold around 45,000 units in 2017 alone. This SUV has brought Maserati to the limelight once again.
Are Maseratis Reliable? Common Levante Issues
It is safe to say that the build quality of the Levante is a bit lacking. Most of its rivals from Germany offer much better quality at a comparable price. In terms of reliability, the Levante is a mixed bag. Maserati offers a three-year warranty with the Levante. What's more, is that this warranty allows the vehicle to be driven an unlimited mileage. With the reputation that they have, this warranty can be considered a safety blanket.
Several reliability issues of the Levante have been brought up through the years. First and foremost are electrical system issues. Frequent stalls, water in the electrical systems, and non-starting engines are common issues with the Levante. Faulty instrument clusters are also a common problem with these vehicles.
On top of that brake problems have also been noted. Build quality issues are also present in this SUV. If you are looking for a luxury sports SUV, this is a good choice for you. However, if you are looking for a reliable Maserati, it's better if you look elsewhere.
"Are Maseratis reliable?" is a question that cannot be answered without looking at the flagship vehicle offered by the brand. So, let's talk about that, shall we?
Maserati GranTurismo Reliability
Introduced in 2007, the GranTurismo is one of the fastest Maseratis ever produced. What's special about this model is that it was developed with the involvement of Ferrari. The engine of the Granturismo is a V8. It was co-developed alongside the engines of Ferrari models like the F430 and 458.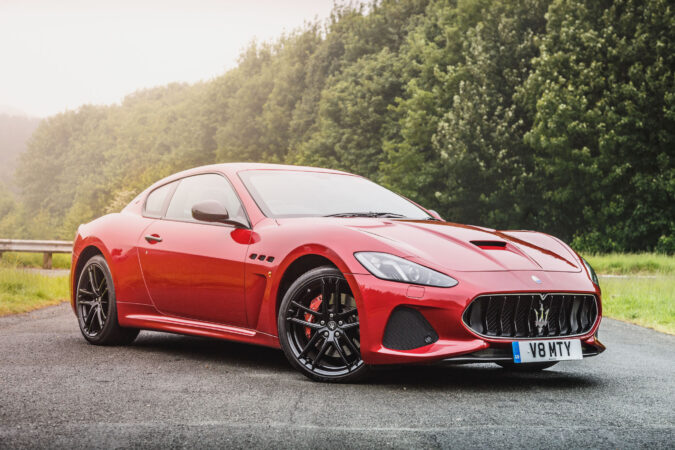 Are Maseratis Reliable? Common GranTurismo Issues
The GranTurismo is considered by many to be the most reliable Maserati model out on the road. However, there are a few issues that have led to the sportscar being recalled. Early models were recalled due to issues with the airbag, wiring, and suspension systems.
In 2012, few models were recalled because of an issue with the TPMS system. The most recent recall happened in 2016. The cause for this recall was a door latch problem. Cam variator issues, rusty dipstick tubes, and gearbox issues are other well-known GranTurismo reliability issues.
However, with proper maintenance, the GranTurismo can be a great choice for a car enthusiast. Getting a pre-purchase inspection done by a qualified mechanic is also a good idea.
Maserati Facts: What to Know Before You Buy One
Maseratis are luxury vehicles that can be very expensive to purchase and maintain.
Maseratis are not very reliable cars and can be difficult and costly to maintain.
Most experts advise against purchasing a Maserati as a daily driver or a car you drive frequently.
Buying a used Maserati is a better option because they depreciate rapidly, and you can buy them for much less than a new one while enjoying the same ride quality.
The Maserati GranTurismo is the most reliable model due to its safety features and technology shared with modern Ferraris.
The average lifespan of a Maserati is difficult to determine as each model requires extreme maintenance and care.
Common Maserati problems include chip and crack damage, clutch issues, brake problems, and transmission issues.
Repair costs on a Maserati can be ludicrously high, and it is advisable to purchase one as an extra car rather than your primary mode of transportation.
Have a trusted mechanic inspect any used Maserati before purchasing it.
It is possible to own a Maserati, but it requires diligent care, a significant amount of time and money, and an understanding of the vehicle's limitations.
Conclusion For Are Maseratis Reliable
In this article, we looked to answer the question "are Maseratis reliable?". First, we looked at the history of the Maserati brand. There, we also looked at what makes this brand so special. Then, we discussed the reliability of Maserati vehicles in more detail.
After that, we moved on to a discussion about some of the most common issues with Maseratis. We also told you the maintenance cost of various Maserati models. There we discussed the Ghibli midsize sedan, the Levante SUV as well as the GranTurismo.
FAQS On Are Maseratis Reliable
Here are some popular FAQs:
How Reliable Are Maseratis
Maseratis are not as reliable as German or Japanese brands. This is due to many reasons. These cars are made to be driven fast over short distances. Occasional drives best suit these cars. When used extensively, these cars can develop many issues. Electrical faults and brake failures are some of the most common Maserati reliability issues.
Who Makes Maserati
Maserati is made in Modena, Italy. Fiat Chrysler Automotive (FCA) is the owner of this brand. They have owned Maserati since 1993.
How Much Are Maseratis
Maseratis are relatively expensive. Their starting prices range from $76,200 to $150,980. The price depends on the model of the vehicle. Options and trim levels also have an effect on the price. The cheapest Maserati is the Ghibli. It is a midsize sedan and has a starting price of $76,200. The next model is the Levante. This is a luxurious SUV for adventurous people. The Levante starts at $79,500. The full-size Quattroporte sedan is the next option in the Maserati product catalog. It has three trim packages. They are the GT, Modena, and the Trofeo. The Quattroporte has a starting price of 96,000. The most expensive Maserati is the GranTurismo. This is the flagship of the Maserati range. It is the sportiest vehicle produced by Maserati. This beast of a vehicle has a price tag of 150,980.
Most Reliable Luxury Brand
There are a number of reliable luxury car brands. Sadly, Maserati is not one of them. The most reliable Luxury brand is Lexus. This Japanese manufacturer has a reputation unmatched by others. Mercedes, BMW, and Audi are other reliable luxury car brands.