There's a pretty common stereotype going around that Japanese autos are practically bulletproof and have a tendency to not break down nearly as often as American or European cars. That is true, for the most part. Japanese culture prides itself on perfecting one's own craft, and such thinking applies the instant they start assembling a vehicle. But there are still those that ask, "are Nissans good cars?"
Instead of steady improvement, meticulous practice, and striving toward perfection, has Nissan fallen into the trap of making mediocre cars? It's hardly hyperbole, as there have been quite a few instances that show how Nissan of recent years isn't at the top of their game. We needn't look any further than their disastrous bet with CVT gearboxes. In the 90s and early 2000s, Nissan promised us the future.
Rather, they've delivered us a transmission that has a shelf life shorter than most supermarket goods. This is in concert with a myriad of other reliability quirks, but worst of all, there's the competition. You would soon realize that Nissan is playing in the same ballpark as brands like Toyota and Honda. With their stalwart reputation, you'd have to wonder… Are Nissans good cars, and are they good enough?
Nissan Reliability
First off, let's answer the obvious when it comes to pondering over whether are Nissans good cars – its reliability. In summary, Nissans are often above average in regards to reliability and dependability. On a majority of consumer surveys, such as those run by RepairPal and Consumer Reports, it's common to find Nissans at or near the top of the leaderboard. Therefore, they make fairly dependable cars.
Here's a summary of how the pundits have rated and scored Nissans for their reliability: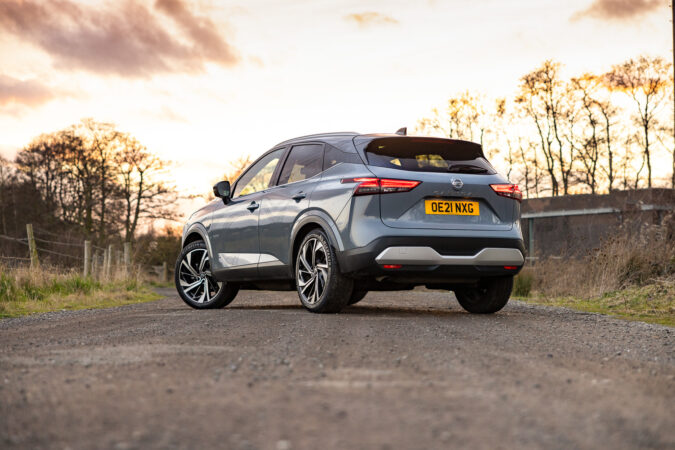 Nissan CVT Transmission
Thus far, we've seen that recent Nissan models have been known to be pretty reliable and well-built. If so, why then are we questioning whether or not are Nissans good cars? Well, substantial doubt is cast against Nissan due to the reliability concerns of their older models. Sure, they've made improvements. Yet, owners of older Nissans from the 2000s and early- to mid-2010s are plagued with a lot of issues.
In particular, there are Nissan's persistently unreliable CVT gearboxes. Although there have been revisions in the years since Nissan still uses CVTs in some of their 2022 cars. It could finally die out, however, with Nissan's latest Pathfinder SUV ditching CVTs in favor of a more conventional (and hopefully, reliable) automatic transmission. Nonetheless, models like the 2022 Altima and Rogue still rely on CVTs.
Here's a brief all-you-need-to-know about Nissan's history with their Xtronic CVTs. Especially, their old CVT design from the 2000s and 2010s, which has been lambasted for its poor reliability. Note, that some of these kinks have been (or, should've been) fixed through earlier repairs:
Low-speed acceleration is jerky, shaky, hesitant, and slow to respond until your car gets up to speed.
Easy to overheat (which is what causes all that jerking) due to a poorly-designed cooling system.
Poor input response after pressing on the gas pedal, which can feel sluggish to drive or accelerate.
Constant and unpleasant whining sounds, as well as rattling and clanging, from the gearbox.
Complete failure (and thus, necessitating a replacement) of the transmission at low mileage.
This is then made worse by Nissan's (as of writing) reluctance to admit that their CVTs are flawed and are defective. A select few owners of specific Nissan models from 2003 to 2010 may have gotten some warranty extension for the transmission. Others, meanwhile, will have to make do with a lawsuit since Nissan hasn't yet issued a mass recall notice. In conclusion, be wary when buying a used, older Nissan.
Common Nissan Problems
Besides the CVT transmissions, there are other noteworthy Nissan reliability woes. The best resource to track these problems would be CarComplaints.com. As of 2022, they've documented those complaints and reports submitted by owners and through the NHTSA for the past 31 model years. The bulk of which concerns the aforementioned CVT-related issues, among other key issues.
Just for some context, here are some of the worst issues faced by owners of Nissan's vehicles:
Very dim low-beam headlights in the Altima (2013 to 2015) due to the reflecting material wearing down.
The sunroof in some Nissan models (2010 to 2014) could rattle, leak, or even explode due to a poor tempering process.
Certain Nissan models (2015 and up) fitted with automated emergency braking may cause you to brake suddenly, even without any obstacles.
The hood latch in the Nissan Altima (2013 to 2018) can fail due to corrosion. As such, it could fly open while you're driving, with the added risk of smashing into the windshield.
EVAP systems in most Nissan vehicles (2003 to 2017) could clog up. Consequently, the gas that should've been trapped by the EVAP would spill out during your next fuel stop.
OCS (occupant classification system) errors have been found in some Nissans (2013 to 2017). Thus, it may cause the airbag to either deploy when it shouldn't. Or, fail to deploy in the event of an accident.
To be clear, we've only highlighted some of the more recent problems. Owners of older Nissan models from the 2000s can testify to suffering from a plethora of other issues. These include a gas gauge that can read incorrectly or the steering wheel lock failing. Coolant leaks, excessive oil consumption, and a lot more have been documented on CarComplaints.com. There, you'll find a more comprehensive list.
Is Nissan A Good Car Brand
Next up, we can answer the conundrum over are Nissans good cars by looking at all the factors that'll sway your would-be purchase. This means covering the various ownership aspects, such as the Nissan range of vehicles, and what they each offer. It would entail diving into discussing their practicality and safety. In addition, we'll look at performance, design, fuel efficiency, tech, features, costs, and so on.
Before we get into that, let's cover the wide spectrum of vehicles that Nissan currently offers for sale here in the US, as of 2022 (with their starting price):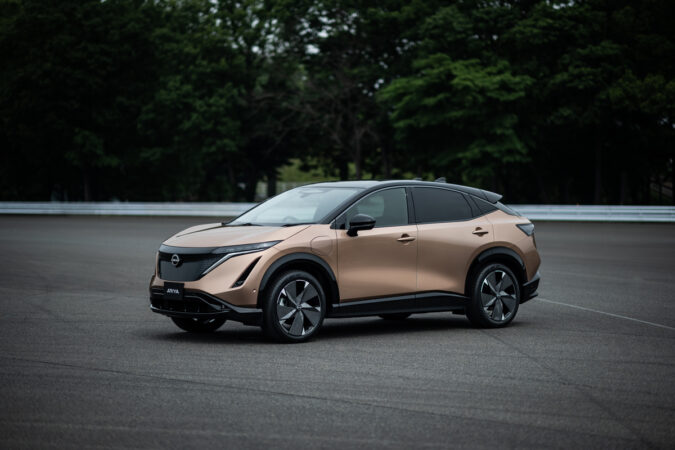 Crossovers And SUVs:
Kicks – $19,990
Rogue Sport – $24,760
Rogue – $27,150
Murano – $33,310
Pathfinder – $34,640
Armada – $49,500
Pickup Trucks:
Frontier – $28,690
Titan – $38,810
Titan XD – $46,380
Passenger Cars:
Versa – $15,380
Sentra – $19,810
Altima – $24,900
Maxima – $37,840
Sports Cars:
400Z – $39,990
GT-R – $113,540
Electric Cars:
Are Nissans Good Cars #1 – Reliability
I know we've just gone over reliability earlier, but we've yet to provide a full breakdown for all models in Nissan's current range. Based on Consumer Reports' surveys, here are some add-on notes that may help in deciding what specific Nissan models are reliable. And, which ones aren't:
Nissans are known to be decently long-lasting. On average, you could find most Nissan cars lasting at least 200,000 miles. Or, roughly 10 to 15 years, if you drove it regularly. However, take good care of a Nissan, and it could even break past 300,000 miles before any serious rebuild or restoration is necessary. This should equate to around 20 years, with a standard annual mileage of 15,000 miles.
Almost all Nissan vehicles are pretty easy to repair, should problems occur. Unlike most high-end auto companies, Nissan's vehicles don't require specialty spare parts. Nor, would you need specially-trained mechanics to work on them. Thus, replacement components are relatively cheap and easy to find. On top of that, most regular mom-and-pop technicians with average skills could work on them.
The majority of Nissan's rank as "average" in terms of reliability. Meanwhile, there are a select few Nissan models that are above average, while a couple of them fare rather poorly:
2.0 Out Of 5.0 Stars – Titan XD (2021), Titan (2021), Pathfinder (2022), Rogue Sport (2021), Armada (2021)
3.0 Out Of 5.0 Stars – Rogue (2021), Frontier (2022), Fairlady Z (2021), Versa (2021), Sentra (2021), Leaf (2021), Kicks (2021), GT-R (2021)
4.0 Out Of 5.0 Stars – Maxima (2021), Murano (2021), Altima (2021)
*Note: The abovementioned list is based on last year's (2021) survey. As of 2022, Consumer Reports' surveys recommend both the Rogue Sport and Murano for their good reliability. On the flip side, they then ranked the Titan, Frontier, and Armada poorly for their lackluster reliability.
Are Nissans Good Cars #2 – Safety
Another key factor in determining are Nissans good cars would be safety. This encompasses not just a matter of passenger safety, but also pedestrians, too. Nissan has made a strong commitment to building safety-first vehicles. This starts with the inside, as Nissan vehicles are designed around a well-thought-out and robust structure. That should be sufficient to absorb the impact of a hard-hitting collision.
However, there's also the matter of avoiding and preventing that collision from happening in the first place. With that in mind, Nissan's cars are typically fitted with an array of clever active safety systems and driver aids. This includes, for example, their proprietary Safety Shield 360 suite, which is currently a standard fit on most Nissans. Mainly, it uses sensors, radars, and sonar to see what's around you: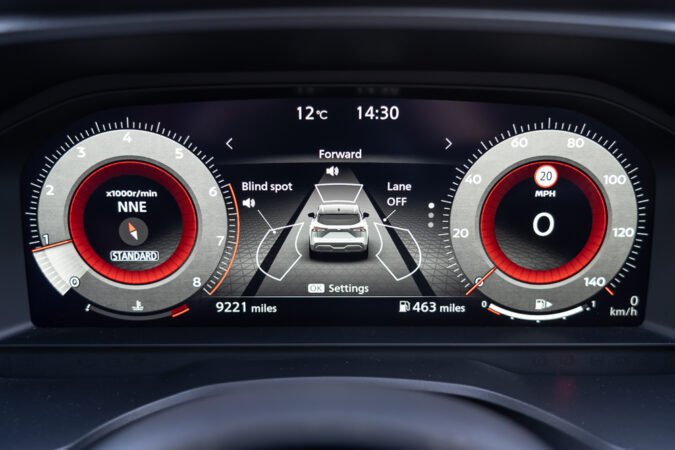 Automated emergency braking (with pedestrian detection) – Automatically presses the brakes when it senses that a collision is bound to happen.
High-beam assists – Lowers your high beams automatically when an oncoming car passes by.
Lane-departure warning – Provides a warning in case you start drifting over from lane to lane.
Blind-spot monitoring – Monitors and beeps at you if there's a car in your blind spot.
Rear cross-traffic alerts – Alerts you if a car is passing by behind you while reversing out of a parking lot.
Rear (reversing) automated braking – Automatically engages the brakes while reversing if it senses that you're about to collide against something.
Due to all of the above factors, Nissan's model range typically scores well on the NHTSA crash tests. These tests measure front, rear, and side-impact collisions:
4.0 Out Of 5.0 – Kicks (2021), Titan XD (2021), Titan (2021), Rogue (2021), Frontier (2022)
5.0 Out Of 5.0 – Pathfinder (2022), Rogue Sport (2021), Armada (2021), Versa (2021), Sentra (2021), Leaf (2021), Maxima (2021), Murano (2021), Altima (2021)
Are Nissans Good Cars #3 – Customer Satisfaction
Another aspect of Consumer Reports' studies that could help to answer "are Nissans good cars" would be concerning customer satisfaction. It's a given that professional reviews may not always resonate in unison with what owners might think. In this case, 'customer satisfaction' gauges how impressed real-world owners are with their Nissans. It includes a car's design, driving experience, value, or comfort.
Just to prove how dissonant this can be, we could use the 2022 Rogue Sport as an example. Consumer Reports had given it a glowing review. Yet, owners remain unsatisfied, giving it a satisfaction score of just 1.0 out of 5.0 – the lowest ranking. Here's how customers scored it:
Design – 62 out of 100
Driving Experience – 55 out of 100
Value – 55 out of 100
Comfort – 56 out of 100
When asked by Consumer Reports if those owners would buy the Rogue Sport again, just 42% of them said 'Yes'. It's not just the Rogue Sport that didn't live up to expectations, either. Here's a breakdown of the rest of Nissan's line-up:
2.0 Out Of 5.0 – Maxima, Sentra, Armada, Titan, Kicks, Versa
3.0 Out Of 5.0 – Murano, Leaf, Rogue
To be fair to Nissan, they're not the only brand to have been plagued with such jarring scores. Here's a summary:
Their larger vehicles (i.e. full-size SUVs and pickup trucks) lag behind the competition when it comes to capability and efficiency. Their tech and on-road driving demeanor can feel somewhat old-fashioned. Plus, their powertrains aren't as fuel efficient as some competing brands.
Nissan's newer and redesigned models show promise of further improvements. By comparison, they'd been scoring better in 2022 than in 2021 or 2020. Such enhancements include upping the quality of its interiors, as well as updating in-car tech. Moreover, Nissan has been improving on reliability, as well.
Are Nissans Good Cars #4 – Driving Experience
Compared to most other automakers, Nissan has a very diverse portfolio of vehicles. They build SUVs, trucks, sports cars, sedans, and even EVs. Owing to this, they have a wide range of engines to choose from. Their newest mainstream motor would be the VC-Turbo. It could be had either as a 1.5-liter (3-cylinder) or 2.0-litre (4-cylinder), with a healthy balance of speed, fuel economy, and emissions.
In the middle, they have twin-turbo V6s for their sports cars. On the other end of the spectrum, Nissan powers the Armada with a huge 5.6-liter V8 engine. It may not necessarily be a good thing, though. A recent set of reviews found that the Armada scores a poor fuel economy figure of just 14mpg. If you want something greener instead, Nissan offers 2 EVs in their line-up – the Leaf and the upcoming Ariya.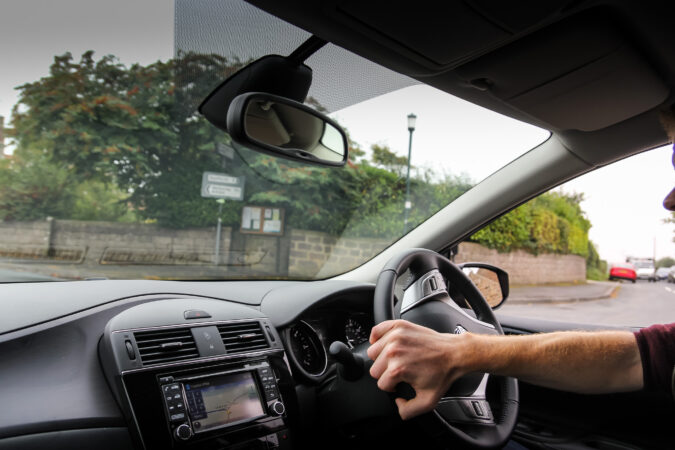 While we're here, we should also mention Consumer Reports' road test scores. These assess how a car performs with acceleration, braking, handling, fuel economy, comfort, noise, ride quality, and more. If you're curious, Nissans mostly score well if not moderate in their road tests. However, some do fall flat in certain factors, dragging the overall score down. For instance, the Armada's poor fuel economy.
Here's how some of Nissan's line-up scored in Consumer Reports' road tests:
Murano – 77 out of 100
Maxima – 81 out of 100
Leaf – 73 out of 100
Sentra – 81 out of 100
Rogue Sport – 72 out of 100
Rogue – 80 out of 100
Armada – 69 out of 100
Titan – 70 out of 100
Kicks – 64 out of 100
Versa – 61 out of 100
Are Nissans Good Cars #5 – Bang-For-Buck
As we noted earlier when looking at are Nissans good cars, their range of vehicles are generally cheap to maintain and repair. The same goes for value, as well. Even with a low budget, you could easily get into a Nissan. They're affordable to buy and finance upfront. Moreover, Nissan's dealers are known to offer more discounts compared to other brands. The continued cost of ownership is rather cheap, too.
For example, the Nissan Leaf is one of the most affordable EVs that you can buy today. For the money, you're getting quite a lot of stuff, by default. These include as-standard safety systems and driver aids. You'll also find that Nissan outfits its cars with a good mix of connectivity and entertainment features. In some cases, they offer more add-on functionalities and nice-to-haves than higher-priced vehicles.
But, how about their value retention and depreciation? Well, some Nissan cars depreciate better than others. In general, they're usually average – neither losing too much of their value nor keeping hold of it all too well. According to available market data, the Frontier and Titan pickups hold onto their value rather well. Yet, Nissan's sedans (which are very popular as fleet cars) tend to lose value more rapidly.
Best Nissan Cars
Just to make things a bit easier to guess whether or not are Nissans good cars, here's a TL;DR on their best cars for the money. These are based on the most recent Consumer Reports surveys. As such, they encompass the average scoring by professional reviewers and real-world owners: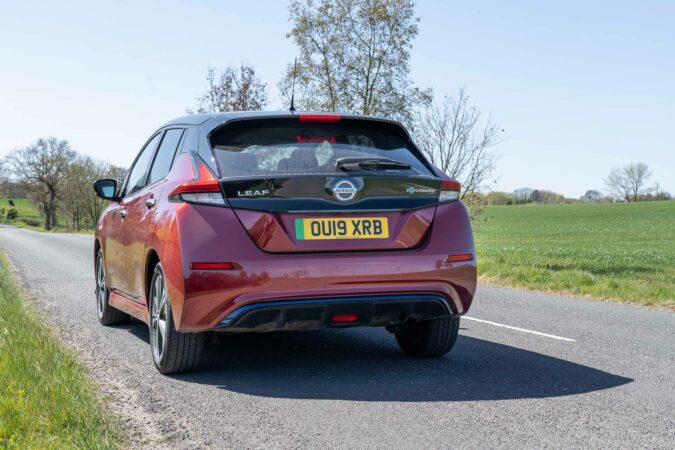 Murano (Overall Score: 81) – It scores highly overall, with good scores on the road test and predicted reliability. Customer satisfaction is slightly above the average. The Murano's a great do-it-all SUV if you need a family runabout, with loads of practicality, comfort, and an easy-going personality.
Maxima (Overall Score: 79) – It has higher scores in the road test than the Murano. Although, it ties with the Murano on predicted reliability. Where the Maxima flounders is in customer satisfaction. It may not be as practical, but as a luxurious and modestly sporty sedan, the Maxima's a decent pick.
Leaf (Overall Score: 78) – It scores pretty well in all points – road tests, predicted reliability, as well as customer satisfaction. The Leaf is among the cheapest EVs that you can buy in 2022, which makes it perfect for those eyeing a Tesla. But, couldn't exactly afford that premium price tag.
Sentra (Overall Score: 77) – It did pretty great in the road tests. However, its reliability scores are just about average. Moreover, customer satisfaction is on the lower end of the scoreboard. If you need a Maxima but could spare the luxuries, the Sentra is a handsome and comfy daily driver.
Rogue Sport (Overall Score: 77) – As we mentioned earlier, it was given top marks with its predicted reliability. The Rogue Sport also did rather well in the road tests. Although, customer satisfaction is rather low, as owners don't feel impressed by it. Still, you might still find something to like.
Nissan Cars: Facts You Need to Know
Nissan is a well-known Japanese automaker that has been in business since 1914, and it produces a wide range of sedans, SUVs, and trucks.
Nissan's reputation for quality is divided; some models receive very high ratings, while others get very poor ratings.
According to Repairpal.com, Nissan has a reliability rating of 4.0 out of 5.0, ranking 9th out of 32 automobile manufacturers, and has low annual maintenance costs compared to the market average.
Nissan cars have excellent safety ratings, with four models receiving the Top Safety Pick+ rating from the IIHS in 2021.
Nissan vehicles can easily reach 300,000 miles with regular servicing and care, making them good high-mileage cars.
Nissan cars have an overall average combined fuel efficiency of 24 mpg, with certain models exceeding 30 mpg.
Nissan has produced several legendary high-performance vehicles, including the Nissan GTR, which is the company's most popular sports car.
The Nissan Rogue, Murano, Sentra, and Versa are among the most well-known and dependable Nissan cars and SUVs, according to experts.
The Nissan Leaf is the cheapest all-electric car available today, and it gets 123 miles per gallon in the city and 99 miles per gallon on the highway.
To cut down on Nissan insurance premiums, it is recommended to learn more about the specific model's ratings and features, maintain the vehicle regularly, and consider optional safety features.
Final Thoughts… Are Nissans Good Cars, Then?
To round it all off, how can we conclude the subject of "are Nissans good cars"? Well, Nissan has been making strides lately, with huge leaps towards the future with models like the Ariya. In addition, those lingering issues of the past, like their poorly-conceived CVTs, are more dependable now. Reliability will be an important thing to look at in the near future though, and whether Nissan could keep this up.
With all those improvements aside, Nissan's line-up could sometimes be a bit of a mish-mash. Some of their latest or upcoming models – Ariya, 400Z, or Pathfinder – are respectable in how they perform and feel like to own. Yet, some of their other nameplates – GT-R, Frontier, or Armada – are getting very old, and with little updates to freshen things up. For instance, the GT-R has been around since 2007.
This is a typical habit of Nissan, as they tend to keep certain cars on the market for far too long, up to a decade, even. Over time, these older models will feel outdated, with old-fashioned cabins, last-gen's tech, bad fuel economy, and poor refinement in the driving experience. If you're looking to buy a new Nissan off the lot, we'd recommend swooping for a newly-unveiled or recently-refreshed model.
These would at least drive and feel up to date. Furthermore, they would incorporate the positive steps forward in build quality, reliability, performance, and fuel economy, among others. Meanwhile, opting to get a model that's been around for a while will entail accepting certain compromises. I'd say that a Nissan is generally a pretty solid pick in today's market, though the competition is pretty strong.