Safety is one of the most important factors you should consider before purchasing a vehicle. Many aspects of a vehicle have an effect on its overall safety. In the current day and age, SUVs have gained popularity, while sedans also hold a significant share of the market. But, are SUVs safer than sedans? If you were searching for an answer to this question, you have come to the right place!
Modern vehicles come with a vast array of safety features. The main intention behind these systems is to keep the passengers safe in case of an accident. Moreover, these features are present in both SUVs and sedans alike.
When it comes to comparing sedans with SUVs, we can see several key differences between the two body styles. The body dimensions and the ride height are the two most obvious differences.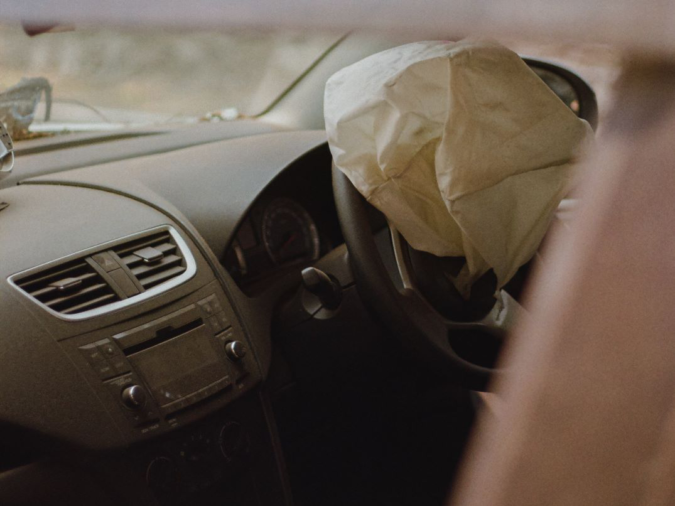 Other than these differences, other systems like all-wheel-drive, suspension, and steering also vary between sedans and SUVs. So, what do these differences account for when it comes to safety? Let's find out, shall we?
Safest SUV
The demand for SUVs has gone through the roof over the last decade. There are many factors that have led to this popularity. The high riding position, roomy interior, off-road capability as well as more cargo space are some of them.
Generally, there are two main characteristics of SUVs that make them arguably safer than sedans. They are the large body sizes of SUVs and their all-wheel-drive capability. As the body of SUVs is larger and heavier than sedans, there is more crumple space in the event of a crash. This additional crumple space absorbs the majority of the impact, minimizing damage to passengers.
On the other hand, the all-wheel-drive feature gives the SUV more grip on icy or slippery road surfaces. The additional grip limits the possibility of spinning off the road.
However, there are some characteristics of SUVs that make them prone to accidents as well. Some of the main factors you should consider with regard to this are,
Blind Spots
High Center Of Gravity
Bigger Road Presence
Are SUVs Safer Than Sedans #1 – Blind Spots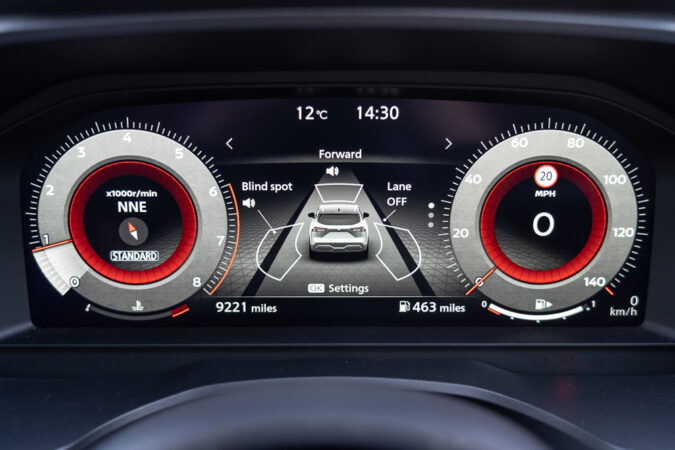 SUVs ride higher and have larger front facias when compared to sedans. As a result of this, they have larger blind spots than cars as well. This is one of the major caveats of SUVs. So, you should be extra vigilant and always check your mirrors before changing lanes in an SUV. However, most modern SUVs come with blind spot detection technology, which gives a solution to this exact issue.
Are SUVs Safer Than Sedans #2 –  High Center Of Gravity
In the early days of the SUV, rollover accidents were common. This was due to the raised center of gravity, which made the vehicles susceptible to rolling over in corners. Although modern SUVs come with stability control systems to prevent rollovers, older SUVs don't have this technology. So, if you own an older SUV, keep in mind that your vehicle is more likely to roll over than a sedan or a compact car.
Are SUVs Safer Than Sedans #3 – Bigger Road Presence
Although the sheer size of SUVs makes them an intimidating presence on the road, it also makes them a bigger target as well. As your SUV is much bigger than the other sedans sharing the road with you, you are more likely to get hit by another vehicle.
So, now you have a clear idea of some of the pros and cons of SUVs when it comes to passenger safety. Next, we will tell you about the safest vehicles in each SUV category. Let's start off by taking a look at midsize SUVs.
Are SUVs Safer Than Sedans #4 – Crash Impact and Energy Distribution
A substantial factor contributing to vehicle safety is how a vehicle handles the force of an impact. In general, bigger vehicles like SUVs tend to fare better in direct collisions with smaller ones. That's because larger vehicles can distribute the force of the impact over a more considerable area, thus reducing the potential for injury.
Conversely, in a collision between an SUV and a smaller sedan, the sedan's occupants often face greater risks, simply due to the disparity in size and weight. When shopping, remember to consider the mass of the vehicle in relation to safety.
Are SUVs Safer Than Sedans #5 – Advanced Safety Features
Both SUVs and sedans nowadays come equipped with an array of advanced safety features. From automatic braking systems to lane departure warnings, vehicles have never been safer. But, given their initial blind spot issues, many SUVs often include more of these advanced features as standard, while sedans might offer them as pricey add-ons. If safety is a priority, it's essential to compare the standard features of models within your budget.
Are SUVs Safer Than Sedans #6 – Passenger and Cargo Space
SUVs tend to offer more space for both passengers and cargo. This larger interior can mean more room to move and, potentially, less risk of injury in minor accidents. However, improperly secured items in an SUV can become hazardous projectiles in a crash. If you opt for an SUV due to its space, always ensure that cargo is securely fastened.
Are SUVs Safer Than Sedans #7 – Road Conditions and Weather
SUVs, especially those with all-wheel drive, often perform better in challenging road conditions like snow, mud, or heavy rain. This is due to increased traction and ground clearance. In slippery conditions, an SUV might provide an advantage by reducing the risk of getting stuck or losing control. However, confidence in adverse conditions shouldn't lead to overconfidence. No vehicle is immune to the dangers of black ice or hydroplaning.
Are SUVs Safer Than Sedans #8 – Braking Distance and Maneuverability
Despite all the advantages an SUV might have, when it comes to braking distances and maneuverability, sedans typically outshine. The smaller size and lighter weight of sedans allow them to stop more quickly and navigate tight spaces with ease. If evasive action is required, a sedan might be able to swerve and avoid obstacles more readily than a bulkier SUV.
Are SUVs Safer Than Sedans #9 – Child Safety
Families often gravitate toward SUVs thinking of child safety. While the higher seating position can provide better visibility, it's essential to note that both SUVs and sedans come with robust child safety features. LATCH systems, rear door safety locks, and window operation controls are standard. The deciding factor here should be how easy it is to install and access child seats, not necessarily the type of vehicle.
Are SUVs Safer Than Sedans #10 – Maintenance and Vehicle Health
All vehicles, regardless of size or type, require regular maintenance. A well-maintained car, be it an SUV or sedan, is safer than a neglected one. Issues like worn-out brake pads or underinflated tires can lead to dangerous situations. Always ensure your vehicle, irrespective of its type, is in top shape.
In conclusion, the safety of a vehicle isn't solely based on its type but also on how it's maintained, driven, and equipped. Both SUVs and sedans have their unique strengths and challenges. As a consumer, weigh these factors against your needs and driving conditions to make an informed choice.
Safest Midsize SUV
Midsize SUVs are the most popular type of SUV in the current market, and there are dozens of them to choose from across a broad price range. Here are our picks for the safest midsize SUVs.
1. Ford Explorer
Let's start off with one of the most popular midsize SUVs out today. The Ford Explorer has been on the market for decades (and fun fact, check out our guide on the 2013 Ford Explorer catalytic converter), and the newest model is safer than ever. The Insurance Institute for Highway Safety (IIHS) ranks the safety of the Explorer as "good", adding a testament to its safety.
Starting at $35,505, the Explorer is one of the most affordable vehicles on this list. For that price, it comes with a whole host of features and powertrain options. The base engine option is a 2.3-liter EcoBoost inline-four. However, two more engine options are available across the 10 different trim levels on offer.
2. Lincoln Aviator
Powered by a 400-horsepower V6 engine, the Lincoln Aviator is one of the more luxurious entries on our list.
This American SUV shares its underpinnings with the aforementioned Explorer. As a result, it gets the same high safety rating from the IIHS. Additionally, the Aviator has been rated as "acceptable" in the IIHS pelvic injury test.
3. Volkswagen ID.4
Starting at $41,190, the Volkswagen ID.4 is a forerunner in the new generation of electric SUVs. Although it weighs 2700 lbs, this is one of the safest midsize SUVs out today. The ID.4 has received "good" ratings from the IIHS on all fronts including the side impact and pelvic injury tests.
4. Toyota Highlander
For many years, the Highlander has been the go-to midsize SUV. In fact, this SUV has been in production for 22 years. And during those years, the Highlander has enjoyed a perfect safety record.
On top of safety, there are many other aspects of the Highlander that make it a great choice. The roomy interior has a seating capacity for eight people, while the impressive cargo capacity provides you with the space to carry all your belongings.
5. Volkswagen Atlas
With perfect ratings on almost all safety aspects tested by the IIHS, this large and stylish SUV from Volkswagen is a great choice if you are in the market for a luxurious German SUV. The Volkswagen Atlas comes with third-row seating, making it suitable for large families.
If you are after a more stylish option, Volkswagen has an SUV for you too. It is named the Atlas Cross Sport and comes with an angular roof design that gives it a unique appearance.
Next, let's shift our attention towards compact SUVs.
Safest Compact SUV
Compact SUVs are best suited for people living in urban environments. While some compact SUVs have some off-road capabilities, most are designed to zip around narrow city roads. When it comes to safety, the compact SUVs that rank at the top are,
Hyundai Tucson
Ford Bronco Sport
Mazda CX-5
Nissan Rogue
Mazda CX-30
Are SUVs Safer Than Sedans #1 – Hyundai Tucson
The Korean automotive industry has gone through a renaissance in recent years, and the Hyundai Tucson is the perfect example of it. This compact SUV has a large cabin along with a spacious cargo area. Not only that, this South Korean SUV is priced competitively as well.
This makes it an attractive option for people who are after an affordable compact SUV.
On the safety front, the Hyundai Tucson is well equipped as well. It comes with a number of safety features like lane-keeping assistance, a rear occupant alert system, and a driver attention warning system.
Are SUVs Safer Than Sedans #2 – Ford Bronco Sport
The Ford Bronco Sport is the American manufacturer's newest entry into the compact SUV segment. The Bronco Sport is more affordable than its bigger brother, the full-sized Bronco. However, it is still a capable SUV, especially in the more capable "Badlands" trim level.
Although it is affordable, the Bronco Sport does not miss out on the latest safety features. An SOS post-crash alert system, as well as a personal safety system, are two technologies in this SUV that are designed to protect its passengers.
Are SUVs Safer Than Sedans #3 – Mazda CX-5
The Mazda CX-5 is one of the most popular compact SUVs, and it is for good reason. Not only does it come with great features, but it is also very affordable and offers great value for money. The starting price of the CX-5 is just $25,900.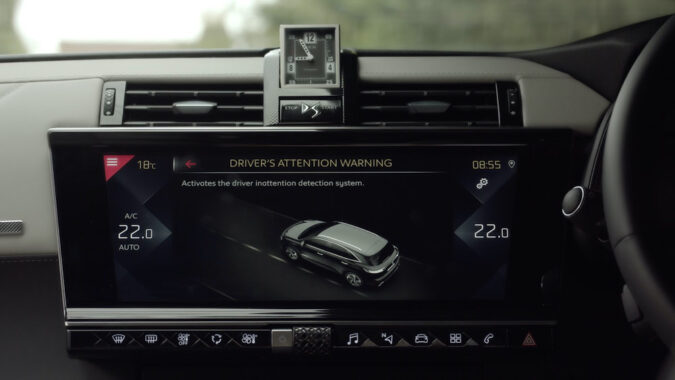 The smart braking system is one of the best safety features of the Mazda CX-5. Blind-spot detection and the rear cross-traffic alert systems also do a great job of preventing accidents. The inclusion of all-wheel drive as a standard feature is another feature that makes the CX-5 safer than the competition.
Are SUVs Safer Than Sedans #4 – Nissan Rogue
When talking about compact SUVs, the Nissan Rogue is a vehicle that cannot be ignored. Power comes from a 2.0-liter four-cylinder gasoline engine, which puts out an adequate 141 horsepower. The Rogue is fuel efficient as well, highlighted by its EPA rating of 25 MPG in the city and 32 MPG out on highway drives.
For its price, the Rogue is filled to the brim with safety features as well. There are front and rear crumple zones that absorb the brunt of an impact, ensuring passenger safety. The breakaway engine mounts are designed to detach the engine in case of an accident. Hood buckling creases as well as the safety stops are some other impressive safety features of the Nissan Rogue.
Are SUVs Safer Than Sedans #5 – Mazda CX-30
The Mazda CX-30 is another great compact SUV offering from the Japanese manufacturer. Starting at $22,200 the CX-30 is just as affordable as the beloved CX-5.
This stylish subcompact SUV comes with a luxurious cabin packed with the latest technology. It is well-rounded in the safety department as well. Standard features include lane-keep assist, brake assistance as well as lane departure warning.
Under the hood of the CX-30 lies a 2.5-liter four-cylinder engine. It produces 186 horsepower, which is more than enough for a vehicle this size. The CX-30 is fuel efficient as well, getting 24 miles per gallon around the city and 31 miles per gallon on the highway.
Safest Large SUV
When looking into whether SUVs are safer than sedans, it is impossible to ignore full-size SUVs. These behemoths have the best off-roading capabilities and house some of the latest technological advancements as well. Are you curious about what the safest large SUV is? Well, here are our top picks.
Chevrolet Suburban
GMC Yukon
Nissan Armada
Jeep Wagoneer
You might be curious about what makes these SUVs safer than their competitors. If that is the case, don't worry. Here is everything you need to know.
1. Chevrolet Suburban
The Chevrolet Suburban is an American icon, and the latest models come with some great safety features right out of the gate. The National Highway Traffic Safety Administration (NHTSA) has awarded the Suburban four out of five stars in their overall safety ratings. This goes to show just how much this gigantic SUV has evolved since its humble beginnings.
An area where the Suburban shines above the competition is in the side crash test, where it scored the maximum five stars. Safety features like pedestrian detection, automatic emergency braking, parking sensors as well as lane keep assistance come as standard, which helps to keep you and your loved ones safe.
Chevrolet has outfitted the Suburban with some neat child safety features too. There is a rear seat alert mechanism, which reminds the driver to check for kids and pets before exiting the vehicle.
The SUV also comes with a system GM calls the "Teen Driver system", which gives parents the ability to limit the speed and audio volume of the vehicle before handing the vehicle over to a secondary driver. The optional adaptive cruise control system is another neat safety touch.
2. GMC Yukon
Not to be outdone by its Chevrolet-badged cousin, the GMC Yukon comes equipped with some great safety technologies too. Although it shares some components with Chevrolet models, the Yukon is targeted at the more upscale market segment.
The Yukon has an array of standard and optional safety features. Some of the most notable ones include front and rear pedestrian detection, Teen Driver, automatic braking, adaptive cruise control, rear cross-traffic alert as well as blind spot monitoring.
All these technologies have helped the Yukon to last well in crash tests. The SUV has scored three stars in the rollover test, four starts in the frontal crash test, and five stars in the side crash test for an overall safety rating of four stars.
3. Nissan Armada
The Nissan Armada is one of the biggest passenger vehicles currently produced by Nissan. Unsurprisingly, it is equipped with several latest safety technologies. The most significant safety features of the Armada include driver drowsiness monitoring, rear seat alert, lane keep assist, automatic high beams, parking sensors, and pedestrian detection.
Apart from these standard features, Nissan offers some additional safety features for the Armada as well. These include an impressive surround-view parking camera system, a rearview mirror camera, rain-sensing automatic wipers, and traffic sign recognition (such as what does yield mean in driving).
4. Jeep Wagoneer
2022 is the first model year of the all-new Jeep Wagoneer, and it has made a great debut. This large SUV is one of the most impressive ones out there, thanks in part to its capable powertrain, luxurious interior, comfortable ride, and top-notch safety features.
Some of the standout safety technologies of the Jeep Wagoneer include front and rear parking sensors, pedestrian and cyclist detection, automatic brakes, and adaptive cruise control.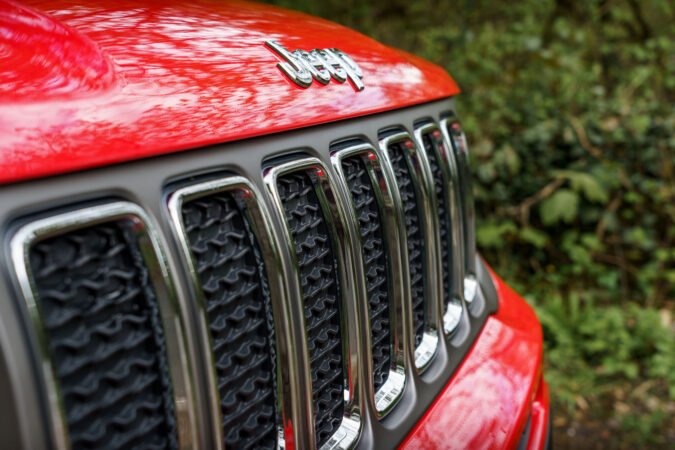 So, how much does a Jeep cost? With a starting price of $68,000, the Wagoneer is sure to be a top seller in the SUV market.
We can't give an answer to the question "Are SUVs safer than sedans?" without also discussing the safety of sedans. So, let's shift our attention in that direction.
Safest Sedans
The market is overflowed with hundreds of sedans. Each of these has its own set of advantages and disadvantages. However, when it comes to safety, here are some sedans that stand head and shoulders above the competition.
1. Nissan Altima
The Nissan Altima is one of the most common sedans that can be spotted on the roads. It can be had with a range of safety features, including a predictive forward collision warning system that can actively look ahead to monitor oncoming traffic.
Another safety feature of the Altima is the "AroundView" 360-degree camera system. Paired with automatic braking, blind spot monitoring, adaptive cruise control, and rear cross-traffic alerts, the Altima is a worthy entrance to this list of the safest sedans out today.
2. Mercedes-Benz E-Class
Mercedes is a brand well-known for embedding the latest technological features into their vehicles, and the E-Class is a perfect example of that. This luxurious sedan has scored the highest grades in both NHTSA and IIHS safety tests and comes with some of the best automatic safety technologies.
Steering Pilot is one of the best safety features of the E-Class, which helps the driver to stay in the correct lane even if the markings on the road are unclear. This system is further assisted by the crosswind assistance and lane-keep assistance features.
3. Volvo S60
Volvo has a reputation for producing some of the safest vehicles in the world. So, it shouldn't be a surprise when the Volvo S60 comes up during discussions about the safest sedan cars out on market.
Adaptive xenon headlights, forward collision warning with an automatic braking feature, cyclist detection as well as adaptive cruise control are some features that enhance the safety of the Volvo S60.
SUV Or Sedan
On the topic of passenger safety, both SUVs and sedans have their own pros and cons. SUVs have the edge when it comes to practicality, but they tend to be more expensive to purchase. On the other hand, sedans are more affordable and are easier to control around tight turns.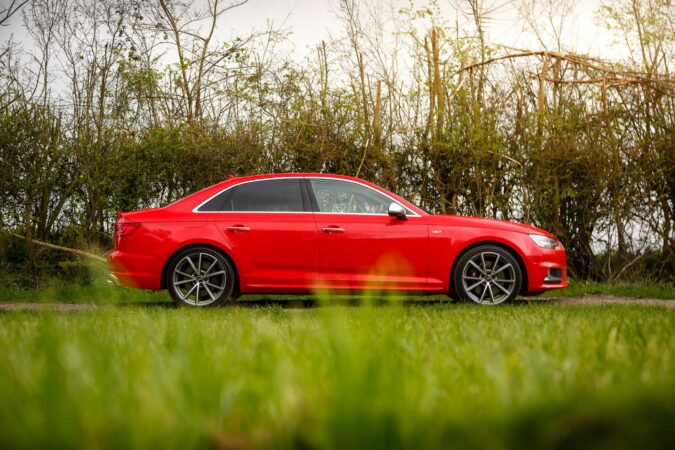 Both types of vehicles come packed with modern safety features, which are designed to reduce the risk of injury in the case of an accident. When it comes to buying a new vehicle, you should go for the body style that fulfills your needs the most.
Are SUVs Safer Than Sedans: In Conclusion…
When compared with sedans, the sheer size of SUVs improves their performance during a crash. On the other hand, sedans are more maneuverable and might help you to avoid a possible accident. No matter which vehicle you go for, driving vigilantly while paying attention to the road is the best way to ensure the safety of you and your loved ones.
Are SUVs Safer Than Sedans: Frequently Asked Questions (FAQs)
Here are some popular frequently asked questions about whether or not SUVs are safer than sedans…
What Is A Sedan
A sedan is a passenger car with 4-doors. The engine of a sedan is located at the front, while there is a trunk for cargo storage at the back of the vehicle.
What Is An SUV
SUV stands for Sport Utility Vehicle, and they are some of the most popular vehicles in the world today. SUVs offer great off-road capability while also providing ample space for passengers and cargo. There are several types of SUVs out on the market, such as midsize SUVs and compact SUVs.
Are Sedans Safer Than SUVs
Due to their large size, SUVs are considered to be safer than sedans. However, sedans come packed with the latest safety features, and they are more maneuverable than SUVs as well.
Are Trucks Safer Than Cars
Recent studies have shown that trucks are more dangerous than cars. Although trucks offer great practicality, you are better off in a car or an SUV in the event of an accident.
What Is A Small SUV
Small SUVs, also called compact SUVs, are a subclass of Sports Utility Vehicles. These are typically around 165 – 175 inches long and can seat five passengers. Some of the most popular small SUVs include the Mazda CX-30, Hyundai Kona, Subaru Crosstrek, and Jeep Renegade.
What Is A Large SUV
Large SUVs offer the maximum cargo capacity and come with a third row of seating. This allows them to carry a maximum of seven passengers. Large SUVs also have the best off-road capability and can tackle rough terrain with relative ease. Some of the best-selling large SUVs include the likes of the Toyota Land Cruiser, BMW X7, Jeep Wagoneer, and Chevrolet Suburban.
How Long Is An SUV
Nowadays, vehicles are larger than they have ever been. The same is applicable to SUVs as well. Usually, a modern full-size SUV is around 196.5 inches long. On the other hand, the length of a compact SUV falls in the 165 – 175 inch range.