Many people have been turning to green cars to help the environment. An EV (electric vehicle) is a huge purchase, whether it is brand-new or used. Protecting it and your pocket when it breaks down is important.
A good extended car warranty helps ensure the optimal function of your EV. You will need this if the manufacturer's warranty has already ended. Even so, some people still ask if you will be wasting money on an extended warranty for an EV.
Below are some details showing why you may consider getting an extended warranty for your EV.
The Logic Behind An Extended Warranty For An EV
An electric vehicle usually has a full set of electrical components, monitors, and operating systems. It could be tricky to purchase such a complex vehicle without an extended car warranty. You would be fully responsible for paying for repairs and replacements if it breaks down.
Electric vehicles are typically designed to last a long time and these vehicles may seldom break down. However, your EV could still stop working out of the blue. The monitors can cost thousands to repair or replace. This is something you need to prepare for, and an extended warranty can help.
An extended warranty can also be useful if you're planning to buy a used EV. Many extended car warranty providers now offer warranty plans for used electric vehicles as well.
An extended car warranty can be of significant help when your EV starts having problems. Some extended auto warranty providers can extend their coverage for up to 50,000 miles and four years.
Extended Car Warranty For An EV
An extended car warranty for EVs may have certain conditions. You can get this warranty from a manufacturer like Tesla. However, it should not have been a thousand miles or a month after the manufacturer's warranty has expired. In many cases, failing to meet these requirements will disqualify you from buying the extended warranty from the factory.
Missing this window will mean you would have to purchase your extended warranty from a third-party provider. A limited number of companies offer this type of warranty for EVs. Yet, if you can get it, it is always worth it.
A third-party extended car warranty will be more flexible when it comes to bringing in your vehicle for repairs. More mechanics will be available to repair your EV. Third-party warranty companies can also give you the same type of extended car warranty for each EV model.
Purchasing An Extended Car Warranty
It is always good to get in touch with warranty companies to collect quotes. You can choose to tailor-fit your coverage for specific systems like electrical components or the battery. In most cases, you can also cancel your car's extended warranty at any time.
If you do choose to get an extended car warranty, here are the benefits you can get.
1. It will allow you to save on repairs or replacements.
Unexpected breakdowns and damage can be expensive. Electric vehicles can be even more complicated and more expensive to repair. You can spend only a small amount depending on the coverage and deductible you choose. The important thing is that you won't be paying for these repair costs on your own.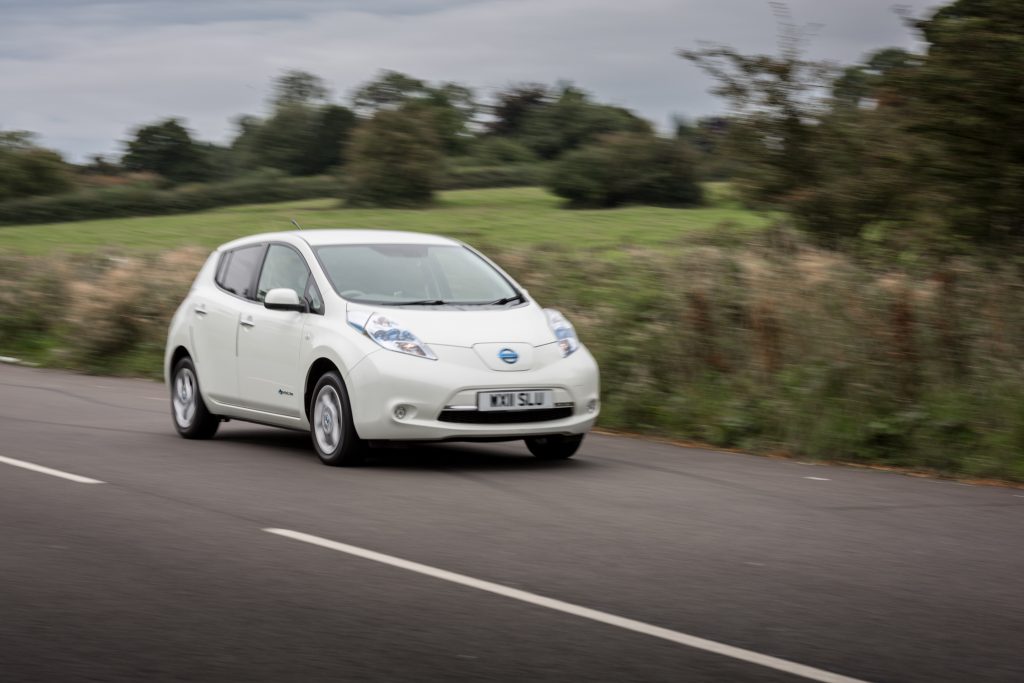 2. It will give you peace of mind.
You can drive in confidence, knowing that you are in your fully-equipped and protected EV. Peace of mind removes the fear of having a broken-down vehicle and then facing expensive, complex repairs. This enables you to live without stress.
A reputable extended warranty can ensure you that a helping hand is waiting to assist you if something goes wrong with your EV. You can have roadside assistance, car rental assistance, and towing service to bring you and your car to the nearest repair shop.
3. It will increase the resale value of your EV.
You can increase the resale value of your EV if you get an extended car warranty for it. This will make it easier for you to sell your car to prospective buyers. Your EV's depreciation will be slower if you take good care of it. Having an extended warranty will ensure that your car will receive optimal care.
Components Covered By An Extended Warranty
An electric vehicle has unique components. Caring for these components will need specialized skills. These EV parts are more complicated and often more expensive than regular car parts. Here are some of the covered components if you get an extended car warranty:
Regenerative braking and motors
Extended warranties for EV motors can cover hundreds or even thousands of miles without any problem. The warranty will cover the battery if it fails. A new motor will control regenerative braking. This will provide resistance and send power to the battery.
A replacement drive battery is a crucial aspect of an EV. Most EV manufacturers offer a warranty on battery life. Most extended warranties will only cover battery damage or replacement after the vehicle passes an inspection.
Power and inverter control modules
These are the main components of an EV battery. The inverter turns the DC power in the battery into AC power. The power control module will decide how to distribute the power.
Extended Warranty For EVs Is Not Always A Waste Of Money
Some buy used EVs because they cannot afford a full-priced new one. These types of vehicles have complex parts and systems. Getting an extended car warranty for an EV is a good investment for many used EV owners.
An extended warranty would have to wait for those whose EVs are still covered by manufacturers' warranties. Minimizing the overlap between these two warranties helps ensure you're not wasting money on coverage you don't need.