The Armor All Tire Foam is a one-step tyre cleaning product designed to make the process of cleaning your car's tyres effortless and efficient. As a driver, you're likely to encounter all sorts of dirt, mud, and grime on your tyres, so it's important to have a product that can bring back that nice gloss look. In this review, we'll explore how Armor All Tire Foam performs and whether it's worth incorporating into your car cleaning routine.
Ease of Use
One of the most appealing aspects of Armor All Tire Foam is its ease of use. With no need for wiping, rinsing, or additional cleaning tools, it's an incredibly convenient option for busy drivers. The aerosol can is easy to handle and allows for precise application, and the foaming action works to lift dirt and grime away from the tyre surface.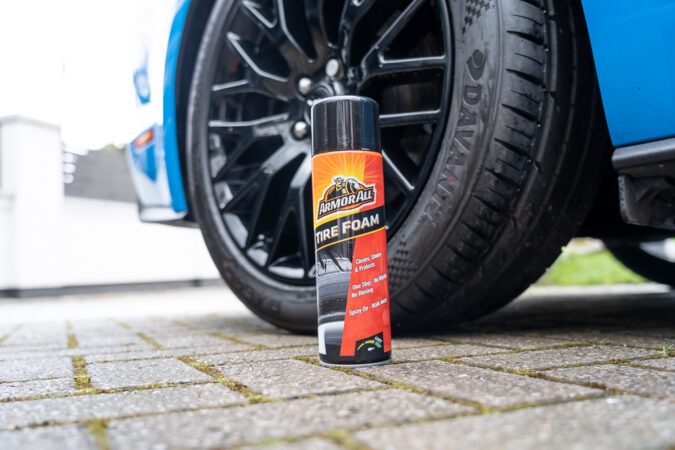 Performance and Results
Armor All Tire Foam delivers impressive results in terms of cleaning and shine. The tyres are left with a uniform, lustrous surface that looks both clean and well-maintained. However, it's important to note that for excessively dirty or muddy tyres, a pre-wash may be required for optimal results. Use the tyre foam like a gloss aftercare product.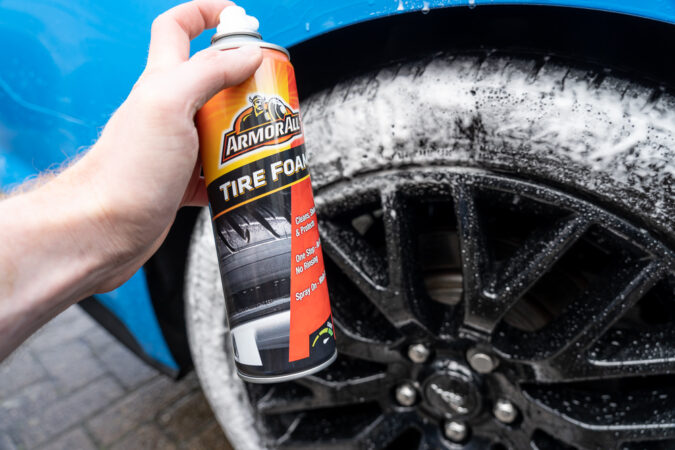 Coverage and Value
Each can of Armor All Tire Foam has enough product to treat up to 35 tyres, making it an economical choice for those looking to keep their car's tyres in tip-top condition. This convenience and effectiveness it offers make it a worthwhile investment for many drivers.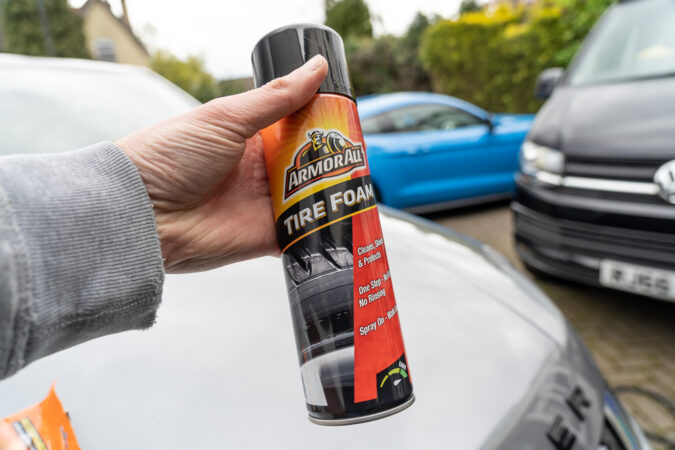 Conclusion
Armor All Tire Foam is a user-friendly and effective solution for drivers looking to keep their car's tyres clean and glossy. Its convenience and performance make it a solid choice for many. Just be sure to follow the usage directions and take precautions and you'll be on your way to enjoying cleaner, shinier tyres with minimal effort.