The Armor All Wash & Wax is a versatile car cleaning product that offers an efficient way to maintain your car's paintwork. With its dual-action formula, the shampoo not only washes your car but also adds a layer of carnauba wax for a 'just waxed' look. It's a time-saving solution that's perfect for keeping your car looking its best in between more in-depth detailing sessions.
Safe and Effective Cleaning for Your Mustang
One of the key benefits of the Armor All Wash & Wax is its safety on all automotive finishes and bodywork. You can trust this product to protect your Ford Mustang's paint while effectively dissolving any dirt and grime that has accumulated. The shampoo is gentle enough for regular use, ensuring your car stays clean and glossy.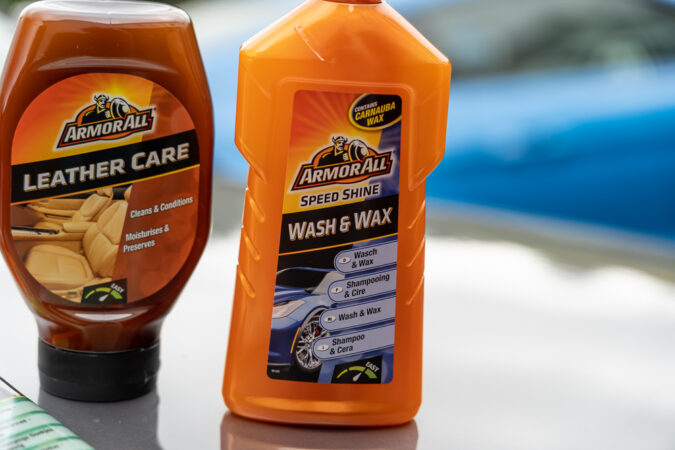 Easy-to-Follow Usage Directions
Armor All Wash & Wax is straightforward to use. Always use a soft mitt when washing your car. Then, rinse your car immediately and thoroughly, and dry with a soft cloth. The entire process is streamlined, saving you time and effort. We get a waxy look, with no waxing. Incredible.
Tips for Best Results
To achieve the best results with Armor All Wash & Wax, it's essential to use the product on a cool surface, preferably in the shade and away from direct sunlight. Utilising cold water is also recommended for optimal performance. By adhering to these guidelines, you can ensure that your car remains in top condition, with a high-shine finish and maintained water beading protection.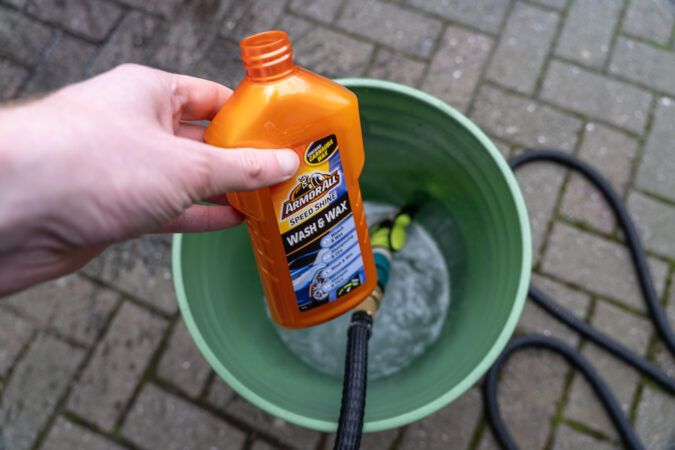 Conclusion
Overall, Armor All Wash & Wax is a convenient and efficient car cleaning solution for your car. Its dual-action formula allows you to maintain your car's appearance and protect its paintwork with ease. While it shouldn't replace a thorough waxing session, it's perfect for in-between maintenance and keeping your car looking its best. Give it a try and see the difference for yourself.