In a tribute fitting of an Italian super sports car legend, Lamborghini Birmingham kicked off its 60th-anniversary celebrations with the unveiling of a unique bronze sculpture of a raging bull, crafted by renowned artist Paul Oz. This spectacular piece is the first of a limited edition set of 60, marking a historic milestone for Automobili Lamborghini.
Bull in Bronze: An Artistic Tribute
The bronze bulls, a nod to Lamborghini's iconic bull logo, range in size from 1 ft. to 11 ft. Meticulously crafted by Cotswolds-based artist Paul Oz, these pieces are set to take centre stage in a global series of art projects commissioned to commemorate Lamborghini's diamond jubilee.
The Creative Process
Oz's creative journey involved an elaborate 3D motion capture of a real bull, using 160 cameras. The precise images served as a blueprint for the creation of digital and clay models, culminating in a stunning bronze cast. The inaugural 4 ft. bronze bull, named 'Carioca', tips the scales at a hefty 115 kg. The naming serves as a sentimental nod to company founder Ferruccio Lamborghini's first tractor.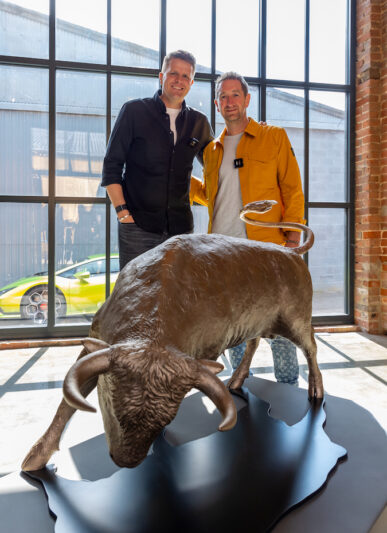 A Legacy in Sculpture
"Collaborating to push the limits of what is possible in terms of concept, materials, and technology is a passion I see reflected in Lamborghini super sports cars," says Paul Oz. This symbiotic relationship between technology and art was revealed to an audience of Lamborghini clients and guests in a private venue near the Birmingham dealership.
Reflecting Lamborghini's Philosophy
Brand manager at Lamborghini Birmingham, Chris Synnott, applauded Oz's passion and commitment. He expressed confidence that these bronze sculptures, through their accurate representation and stunning craftsmanship, would become an integral part of the Lamborghini story.
Celebrating Heritage
The project underscores Lamborghini's heritage and commitment to innovation, quality, and design. The bull has been an emblem of the Lamborghini brand since its inception as a sports car company in 1963, chosen by Ferruccio Lamborghini himself, a Taurus.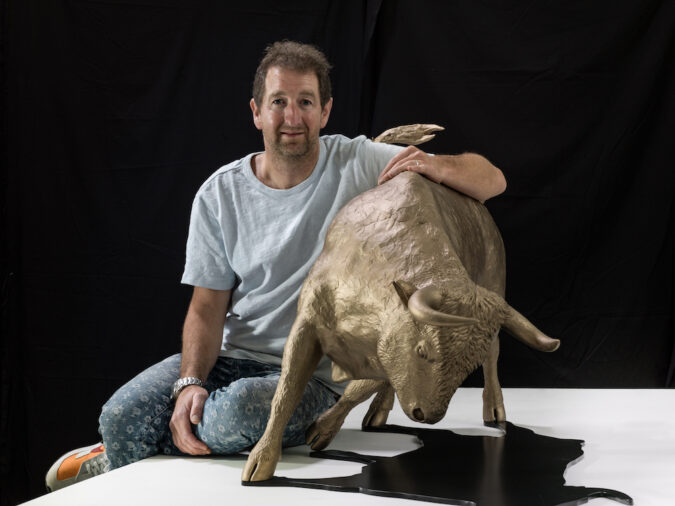 What Lies Ahead
The remaining 59 bronze bull sculptures will be produced and sold to Lamborghini clients and art collectors over the coming months. The largest 11 ft. bronze bull will feature at a special exhibition at Automobili Lamborghini's headquarters museum at the end of the year.
A Year of Celebrations
These initiatives are part of a larger global celebration, including Lamborghini Day UK, held at Silverstone Circuit earlier this year. These events honor six decades of speed, luxury, and exquisite Italian craftsmanship that have made Lamborghini a household name in the world of super sports cars.