The Shanghai Auto Show provided the Chinese debut for Aston Martin's high-performance brand, AMR. It was on show in the form of the Rapide AMR, which was making its first appearance in Asia. The luxury British brand has chosen AMR to reflect the company's racing ancestry.
AMR is all about bringing the world of motorsport to Aston Martin's road cars and there is also an enhanced AMR Pro range. There is a 'Track to Tarmac' philosophy. Race technology is going to start making its way into the road cars. The result should be a sharper performance and improved dynamics. The sporting prowess will be evident in every aspect of the car, including the design. AMR aims to take Aston Martin's cars to new and exciting extremes.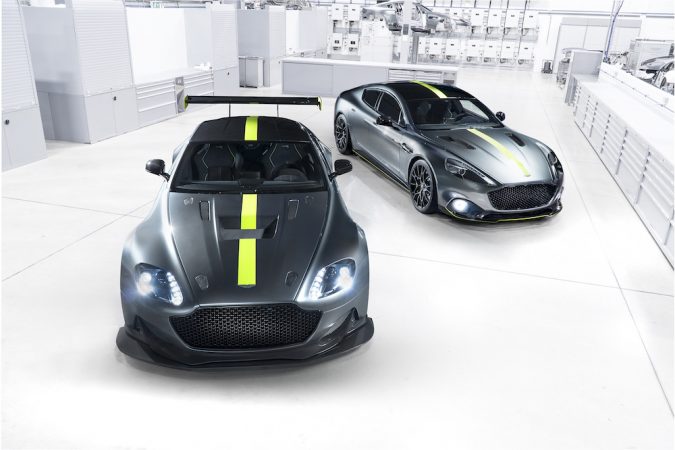 The Rapide AMR
The Rapide AMR gives us the first look at what is likely to come out of the AMR brand. The regular Rapide is a four-door sports car with a 5.9 litre V12 engine. But the Rapide AMR gets a comprehensive upgrade in terms of power, chassis and styling. It also has an enhanced interior.
There was an opportunity to create cars that offer a sharper performance focus but stop short of those truly hard-core, special series models. – Aston Martin President and CEO, Dr Andy Palmer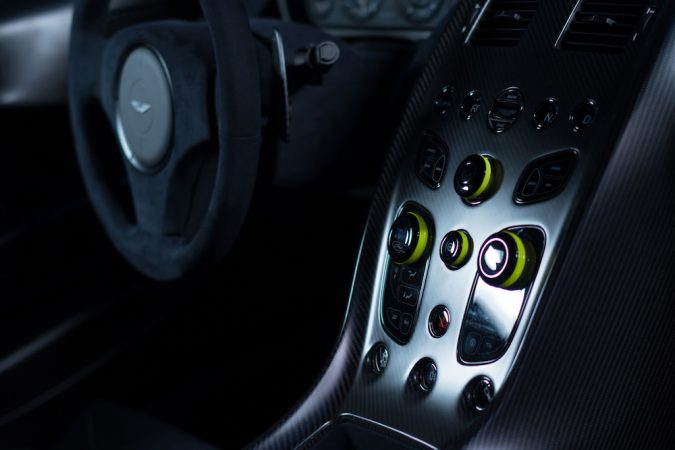 Limited edition sporting models, such as the Vantage GT8 and Vantage G12, have proved successful for the brand. Continuing in this tradition, Aston Martin will only produce 210 Rapide AMRs. If the Vantage models are anything to go by, the Rapide AMR will sell out swiftly.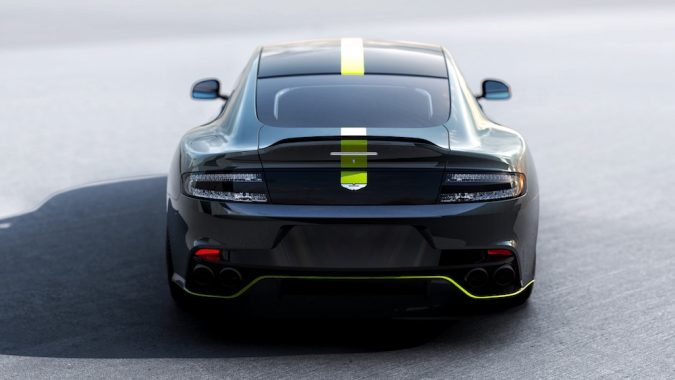 The Vantage AMR Pro is the first demonstration of the AMR Pro range. It was seen at the Geneva Motor Show earlier this year so they will both receive attention.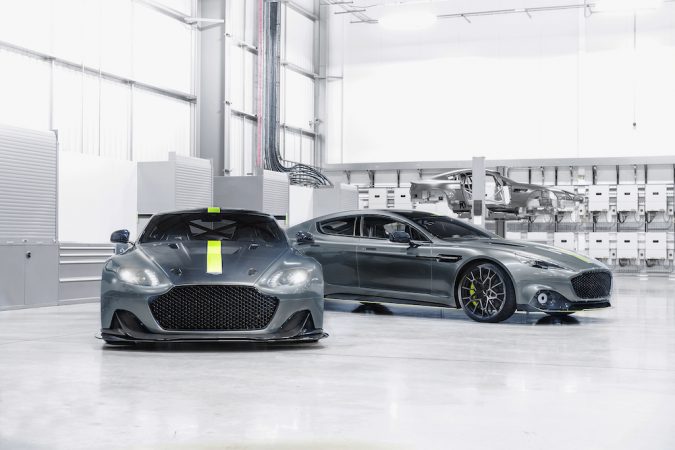 Q By Aston Martin
On show in Shanghai, Q is Aston Martin's personalisation service and gives virtually limitless opportunities for customers to create a bespoke vehicle. It offers exclusive design touches, including trim and enhancements that are installed and hand-finished at the Gaydon headquarters. One of the examples to come from Q by Aston Martin – Commission is the V8 Vantage S Great Britain Edition, which will be available solely for the Chinese market.
It comes in Stratus White, with blue tinted mirrors and rear diffuser and unique red, white and blue exterior wing badges. The lavish interior has a deep Aurora Blue leather trim with bespoke 'Zagato' wave quilting. In addition, the car sports Anodised Blue Rotaries and Union Jack embroidery.
Only five will be available. It serves to demonstrate Aston Martin's ongoing commitment to their Chinese clients, whose super-rich are a growing customer base for luxury brands. The V8 Vantage S Great Britain Edition starts at RMB 2,088,000, the equivalent of a little over GBP 235,000.