Next-Generation Luxury Sportscar
Aston Martin introduces its newest icon in the world of sports cars: the DB12. This revolutionary model heralds a new era of unmatched performance, breathtaking design, and luxurious comfort. The DB12 is an audacious and powerful statement from the British automotive giant, designed to set your heart racing.
Unsurpassable Performance
Anchoring the DB12's capabilities is the best-in-class power output of a 4.0 V8 Twin-Turbo engine. Offering an adrenaline-charged 680PS and 800Nm of torque, the DB12 raises the bar for sheer driving excitement. Sprint from 0-60mph in a breathtaking 3.5 seconds and keep pushing all the way to an exhilarating top speed of 202mph.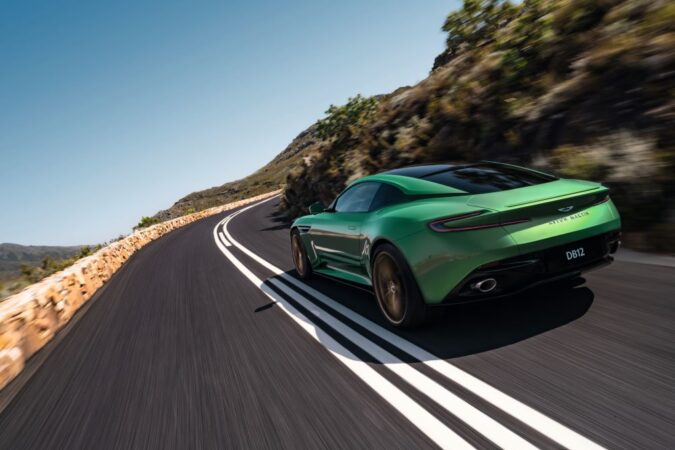 Cutting-Edge Tech Features
The DB12 is laden with advanced technology that enhances its impressive performance. The car debuts an all-new suspension system, a pioneering electronic rear differential (E-diff), and exclusive 21-inch Michelin Pilot Sport 5 S tyres.
Aston Martin's brand-new infotainment system forms the centrepiece of the DB12's state-of-the-art interior, offering the latest in driver-assist technologies and entertainment features.
Ultimate Luxury
Luxury takes centre stage in the DB12's interior design. The cabin is an ultra-luxurious cocoon that showcases the latest technologies and finest craftsmanship. The DB12 takes the driver-centric cockpit experience to the next level, creating an environment that combines plush comfort with intuitive control.
More Than Just a Car
The release of the DB12 in the third quarter of 2023 coincides with Aston Martin's remarkable milestones: the monumental 110th anniversary and 75 years of the illustrious DB model line. The DB12 pays homage to this legacy, while also spearheading the company's future vision for high-performance, ultra-luxury sports cars.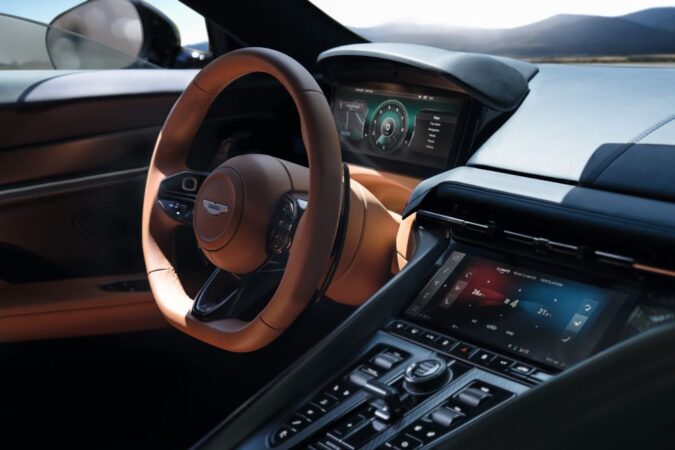 A Statement from Aston Martin
Roberto Fedeli, Aston Martin's Group Chief Technology Officer, proudly declares: "DB12 is a statement car. One that asserts Aston Martin's position as a leader in performance, dynamics, engineering, and technology… DB12 is the start of Aston Martin's most exciting new era."
What to Expect?
The DB12 is an intoxicating blend of power, luxury, and style, promising to be one of the most compelling sports cars to hit the roads this year. It encapsulates Aston Martin's legacy of innovation, craftsmanship, and performance, setting the stage for a new generation of sports cars.
Whether you're an automobile enthusiast or a potential buyer, the arrival of the DB12 is indeed a cause for celebration. Get ready for the thrilling ride!