Road trips with your best pals are awesome. But after you've eaten all the snacks and played all of the car games, what's left to do? That's where a killer metal music playlist comes in. Nothing completes a great road trip like the perfect hardcore soundtrack to your travels.
There are a lot of great music genres out there, but nothing scratches the road trip tunes itch like a rockin' metal playlist. You needn't be a devout metalhead to appreciate a good song from this varied music genre. At the end of the day, there's a reason it's built such a solid worldwide following over the decades.
So, it's unsurprising that this category of music has permeated different parts of our lives — from Spotify playlists ideal for a great road trip, to even metal music-themed online slots where you can win real actual money. These talented metal musicians are filling ever larger stadiums all over the world to crowds of screaming, headbanging fans. Rock on, right?
Metal For Every Mood
When you say that you like to listen to metal, it can mean so very many things. There are dozens of different subgenres of metal music that are specific enough to fit any possible combination of musical tastes.
Whether you prefer the funereal qualities of Doom Metal, the variety of instruments in Pagan and Folk Metal, the all-encompassing epic feeling of Symphonic Metal, or the hyper intensity of Thrash and Power Metal, there is a flavor of metal for everyone.
The Best Metal Spotify Playlists
The car is packed, snacks are purchased, and drink holders are filled with beverages. What's left to do? Connect your Bluetooth and power up one of these awesome Spotify playlists and rock out! Read on for 5 of our top metal playlists on Spotify for the perfect road trip.
#1. 2021's Best Metal Songs
This playlist is a compilation of last year's best-of. This list is chock full of heavy metal, power metal, and even Swedish death metal. With big name artists like Trivium, Slipknot, Lamb of God, and Korn as well as American metalcore favorites like Silent Planet, this 13-hour playlist by Loudwire is sure to delight even the most discerning metal palates.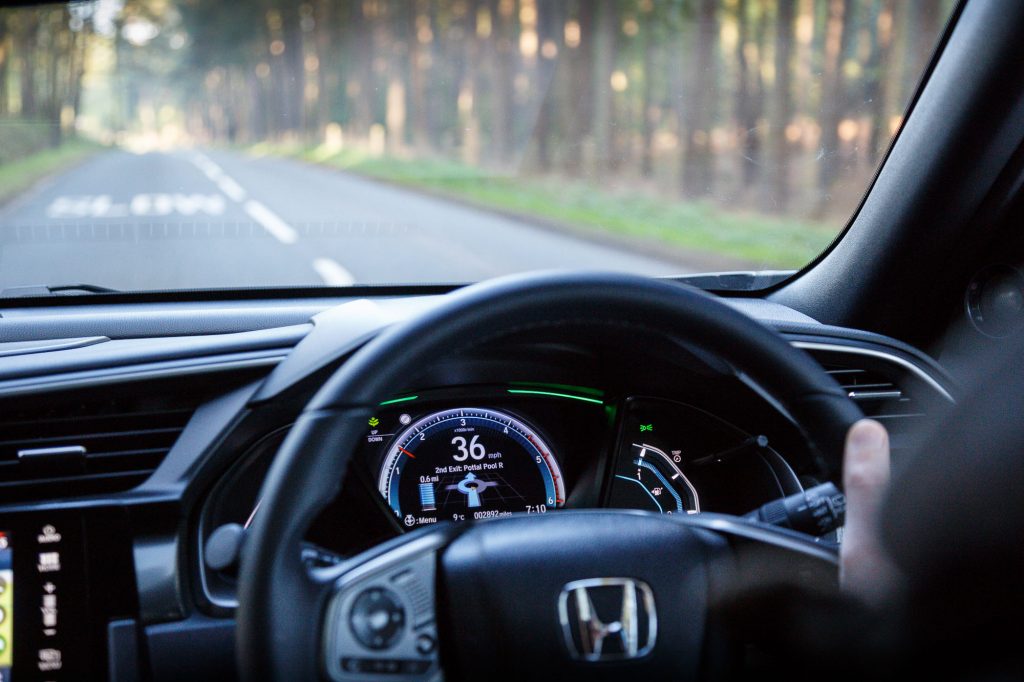 #2. Rock & Heavy Metal
Next up is the Rock & Heavy Metal playlist by vanziglster that's router on Reddit as "The rock playlist you didn't know you needed" that's good for working out, doing the dishes, headbanging, and… road trips of course!
Here, you'll find a mix of old and new with Led Zepplin, Papa Roach, Limp Bizkit, and Meshuggah as well as a bit of punk, like Rise Against, mixed in for good measure. Listen through this 14-hour playlist to find classic bands like Nirvana, Disturbed, Avenged Sevenfold, and Rammstein — also with newer names like I Prevail, Pop Evil, and Volbeat.
#3. Fenriz Metal
Buckle up for this next one, folks. Every self-respecting metal connoisseur has surely heard of Darkthrone, the Norwegian extreme metal band, and Darkthrone member Gylve Fenris Nagell – or Fenriz, as he is better known has curated his own Spotify playlist.
Grinding down into the darkness of Black Metal, this playlist has a little bit of everything.
#4. Epic & Melodic
For a metal playlist on the lighter side, check out the Epic & Melodic playlist by Spotify where you'll find beautiful symphonic metal songs and invigorating epic tunes from bands like Wind Rose, Therion, and Lacrimas Profundere. You can even experience the best of historical war metal with Sabaton and The Lord of the Rings metal with Battlelore.
That's right. I said The Lord of the Rings metal. This musical genre can get very specific.
#5. Power Metal & Fantasy Metal
This high-energy playlist by Ringo Jones will have every passenger howling their best Dragonforce impression. This is a high-energy power metal playlist with greats like Avantasia, Blind Guardian, Rhapsody, and Elven King.
Learn about the "Ancient Forest of Elves" and the "Goblin King of the Darkstorm Galaxy" with Avantasia and Gloryhammer. This exciting genre is a combination of heavy metal and speed metal in a symphonic context — with a fun, fantasy twist.
"Blast Beats" On The Road Ahead
Driving down the highway on an adventure with friends, blasting the best tunes that metal has to offer… really sounds like the best trip ever. With these playlists, you and your friends will have an unforgettable trip, whether or not you have an actual destination in mind. So "Drop D" and put the pedal to the metal!