We all hear that Audi A4 is one of the best luxury sedans you can own right now. At the same time, we hear about the engine issues here and there too. Which one's true? Are we being lied to? By whom? Our complete Audi A4 reliability guide will get you all the answers.
There are a few things to know before you can decide if a car is reliable. Let's take a look before we give our verdict.
Audi A4 Reliability: Engine
Engine failure or even some minor engine problems have to be the biggest fear of car owners. We did our research and took a look at the complaints. Audi A4 reliability depends a lot on how the engines work after all.
Issues With Timing Chain
There will be catastrophic consequences if the timing chain falls slack due to strain or a malfunctioning tensioner.
Chains have mostly supplanted belts in engines because of their long life. In their own maintenance plans, Volkswagen claims, it is not something to worry about maintaining the timing chain for at least 120,000 miles.
You'll probably hear a rattle when the timing chain is slack. In addition to that, you will have trouble starting the engine if the timing chain is not working as it should be. It means that your internal combustion engine's combustion system is broken.
Problems With Audi's Very Own Start-Stop System
The advantages of start-stop systems are obvious. When not in use, the technology turns down your engine and gearbox to enhance fuel economy and cut pollutants production. It's becoming highly popular among manufacturers as they try to get every last millimeter of mileage out of a gallon of petrol.
If you've ever driven a car with something like a start-stop system, you'll recall the first time you came to a halt at a red light and the engine shut down. Some more extreme systems will even turn off the engine before the vehicle comes to a complete stop.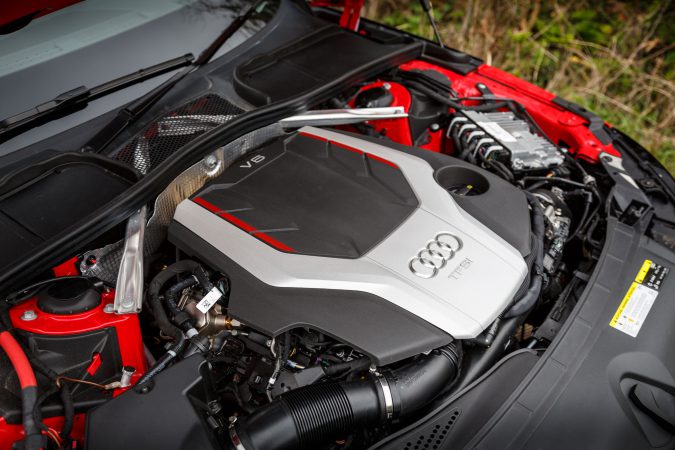 There are legitimate worries about wear and tear. Depending on your commute, a start-stop system might increase the number of times your engine is started on a typical day to dozens to hundreds. And it is at this period that the majority of engine wear happens, notably mostly on starter and transmission. This particular issue will have a say when it comes to Audi A4 reliability.
Oil Sludge Concern
Oil sludge is commonly thought of as "filthy oil," although this is not the case. Engine oil is meant to become polluted. It circulates around your engine, greasing the metal parts that must glide smoothly past one another. If the oil comes across pollutants such as metal bits, sand, or rain, it collects them and passes them via a filter.
Various Audis from 1997 to 2005 feature a 1.8-liter turbo engine with a meager 3.7-quart oil reserve (fun fact, go check out our guide on how to pronounce Audi).
The turbochargers on these vehicles are heated, and some mechanics believe there isn't enough oil to effectively disperse the temperature. The limited oil reserve also eliminates any room for mistakes when it comes to oil changes; users must not be late or they will foot the bill.
One of the Audi A4 users has shared his personal experience regarding the sludge issue and talked about Audi A4 reliability. You might want to take a look for a better understanding of what to do.
Audi A4 Reliability: Oil Consumption
It's usual for automobiles with six-figure odometers to want some oil. However, a few manufacturers have lately developed vehicles that necessitate filling off the oil reservoir in between replacements. Audi wants to convince you that this is typical. It isn't.
If you did grow up around the same time as me, you were undoubtedly instructed that you should replace your oil every 3,000 miles. With recent innovations in engine and oil efficiency, automakers are advising you to increase it to five thousand, seven thousand and five hundred, or even ten thousand miles. Should you, however?
Reason Behind Audi A4 Burning A Lot Of Oil
If you already own an Audi A4 from even before the model year 2012, your TFSI gas engine has a design flaw that causes it to chew through oil quickly. The fundamental issue with these engines is that the bearings allow tiny quantities of oil to escape into the cylinders. It burns once within the cylinders, resulting in significant oil consumption.
If your Audi A4 is car model is 2013 or younger, it might be steaming due to a leaky radiator, a faulty cooling system fan, or a faulty regulator.
Whatever the reason, you may not know you're blazing through oil at a rapid pace until you see the "Add 1 qt. Oil" sign on your display. When you receive this message, it is okay to continue driving, but you should add a quart of the proper quality of oil as fast as possible.
As time passes, the condition worsens, reducing the amount of time you can drive before adding oil (be wary about whether should your car be running when adding more oil) and necessitating more frequent oil changes. Some people are fine with this since it is less expensive than the maintenance, but the harm it does to your engine isn't great value for money you'll save in the shorter term.
How To Make Sure If Audi A4 Is Burning Too Much Oil
When an engine consumes one quart of oil in 1200 miles or fewer, Audi deems it to be using excessive oil. In truth, anything less than 2000 miles suggests that you most likely have such an issue, but Audi would not recognize it until you reach the 1200-mile mark.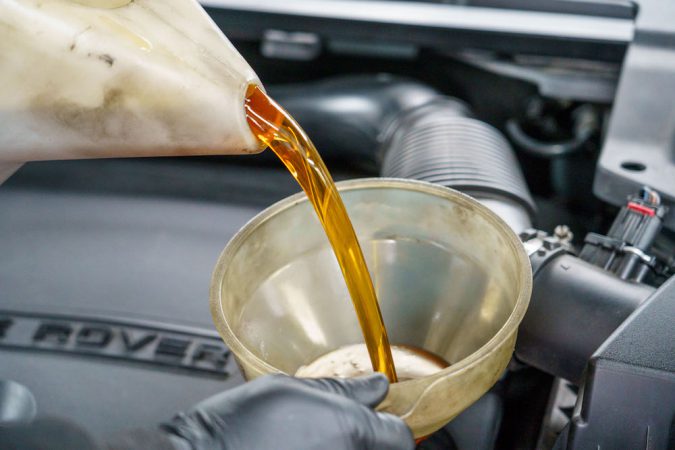 To put this to the test, fill up your oil and restart your odometer. Once the "Add 1 qt. Oil" notice appears, check and see how far you've driven. If it is 1200 or even less, you must tackle the issue immediately.
How To Fix The Problem
Even though your automobile isn't overheating, burning up oil fast creates engine stress and strain and will eventually cause your engine to malfunction.
This is not a straightforward repair, and we do not advocate attempting it yourself. It's recommended to leave it to an Audi mechanic or an Audi shop because you'll need to address the root of the problem as well as any damage produced by the issue.
There are three ways you could resolve this problem:
Upgrading the engine control software to the most recent version and changing the crankcase. Although it appears to help in some circumstances, it does not appear to be a long-term remedy. We do not suggest the fix due to its unpredictability.
Pulling the engine, removing the pistons, and replacing the pistons, piston rings, and con ends. If the engine has no additional damage, this will totally address the problem.
If the engine is ruined, the only solution is to replace it with a brand-new or elevated utilized engine. This is a quite certain technique to permanently resolve the problem.
Audi A4 Reliability: Transmission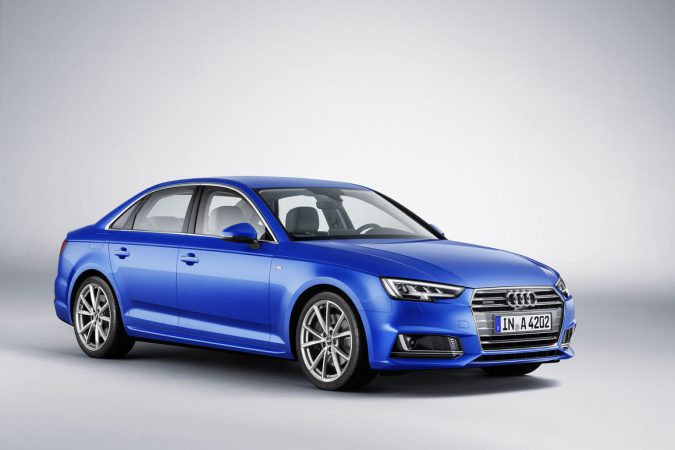 The emergence of the "Check Engine" light on the dashboard of your Audi A4 is generally followed by the following common transmission problems. You must not disregard this warning. Instead, bring your vehicle to a facility and fix it as soon as humanly possible.
Fluid Level Concern
Transmission fluid depletion is prevalent in all automobiles. If your fluids are depleted, you could find that your Audi switches slowly or begins to slide. The source of the problem is typically a hole produced by a damaged seal in the gearbox or driveshaft, which is leaking your fluids. Take your Audi to a service center and have them check for cracks or corrosion, then empty and replenish your fluids as needed.
Damage To The Solenoid
If your Audi is not responding well even though your fluid levels have already been tested and cleared out, your Audi most likely has solenoid damage. At a service center, this is easily discovered. If left addressed, solenoid damage will disrupt fluid flow across your transmission, resulting in more catastrophic and significant damage.
Torque Converter's Clutch
In Audi A4, the torque converter clutch tends to slide over time. The primary reason is usually a defective seal, and after a short period of slippage, the clutch is damaged.
The clutch might also jam at times. If your torque converter clutch is failing, you may experience a tiny shock while driving while your Audi shifts gears. Unless you detect the problem immediately (usually before the warning light illuminates), you will have to replace the clutch entirely.
Needle Bearing
A grinding sound coming from under your car is frequently the first indicator of a torque converter needle-bearing issue. Over time, the needle bearing might wear out, causing long-term harm to your Audi's gearbox.
If you hear a grinding sound inside your Audi, take it to a service center right away to get your torque converter checked.
Audi A4 Reliability: Design
The latest generation of Audi A4 and A4 Avant have already been renovated so that it strives for defining the benchmark. During the design process, the mitigation of CO2 emissions and sleek design was given top importance.
New Look
Audi is finally recognizing what we've all known for ages: creating every one of its countless sedans to look almost exactly the same isn't really smart. That is why the A4 received such a thorough overhaul in 2019. Only the hood, roof, and trunk lid remained from the original 2015 model. It has new headlights, tires, tougher bumpers, and even brand-new doors.
Exciting Innovations
The biggest distinction is one we are not really a fan of. The magnificent Audi MMI click wheel has been sent to the garbage. Instead, the infotainment display – now it's a whopping 10.1-inches with needle-sharp quality which is touch-sensitive. And there's more innovation as standard throughout, which addresses one of our complaints about the original A4 – that the basic equipment list was not really our favorite.
Lighter Than Before
The electric systems in most of the versatile Audi mid-sized models likewise assist to the small vehicle weight. It has improved architecture, aluminum alloy wires, and an AGM battery reduced the weight by six kilograms over the previous generation.
The back seats use magnesium components and a thin wireframe, while the front seats have a high-strength steel underpinning. The mass of the chairs has been lowered by up to nine kilos when compared to the previous generation. A new flooring, an aluminum braking pedal, and frothed defrost vents in the air-conditioning system reduce the weight by an additional four kilograms.
Quality Suspension
You'd be intrigued with how the outside sounds are muffled once you're inside and the windows are rolled up. Audi has done a fantastic job of lowering the sound levels. The suspension is also fairly responsive and is designed to not sweat at all, even in the most horrendous circumstances that some of our streets just provide.
I was genuinely impressed with how swiftly the vehicle accomplished this, especially with no wheel or chassis sounds within. It provides a comfortable cushy ride and will give the occupants calmness even on a bumpy road.
Comfortable Seats
The finely sculpted front seats are electrically adjustable and give the ideal driving posture for people of all sizes. There's plenty of room in the first row, and there's much more in the second. The chairs give enough support, and the thigh support in the back row is also adequate. Even on a long-distance road journey, the passengers will be in a very pleasant interior due to the lack of a confined space, snug seats, and an excellent view of the exterior.
Audi A4 Reliability: Safety
This car is equipped with a number of safety systems that protect the occupants' safety in the case of a crash or other emergencies which tells us a lot about Audi A4 reliability.
Passenger's Air Bags
Children's Safety Lock
Seat Belt Warning
Rear View Mirror (Day & Night)
Parking Sensor
Crash Sensor
Height Adjustable Seat Belt
Front Impact Beams
Side Impact Beams
4 Wheel ABS
4 Wheel Disc Brake
Auto-Leveling Headlights
Lane Departure Warning
Cross-Traffic Alert
Audi A4 Reliability Ratings
The rating on Audi A4 cars was terrible between the years 2009 and 2014. Audi gradually got back to where they belonged. Let's take a look at the Audi A4 reliability reports from Consumer Reports.
| | |
| --- | --- |
| Audi A4 year | Consumer Report Ratings (out of 5) |
| 2021 | 5 |
| 2020 | 5 |
| 2019 | 5 |
| 2018 | 5 |
| 2017 | 4 |
| 2016 | 5 |
| 2015 | 5 |
| 2014 | 1 |
Audi A4 Reliability: Longevity
The very first point to remember is that with proper service and maintenance, it is hypothetically possible to keep a modern vehicle running indefinitely. Again, that's neither realistic nor essential, especially because people enjoy buying new automobiles as much as they enjoy replacing their devices and appliances.
However, with proper care, a contemporary vehicle may survive anywhere from 150,000 to 200,000 miles. That figure is based on taking excellent care of the vehicle, performing all needed and prescribed maintenance, and repairing any components as soon as they begin to break down.
How well does Audi compare to the competition? Every Audi owner will tell you that the reason the carmaker has such an excellent track record for durability is only because of the high quality of the components. That also means that the components will be pricier than those found at your local tire shop.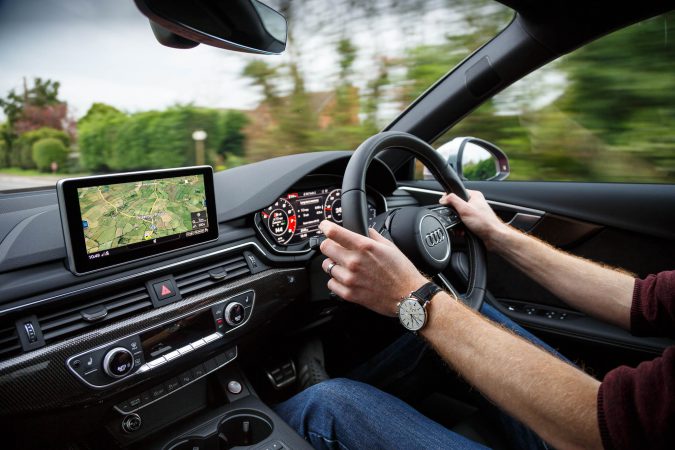 But that's a reasonable compromise when it means they'll also last a lot longer. When it is concerning how Audi compares to the market, the carmaker does remarkably well in general, frequently ranking among the top candidates for lifespan among automakers.
Audi is typically at the top of Consumer Reports' lifespan charts. In 2017, Audi was ranked fourth out of over 30 automobile manufacturers on a list. That occurred as a result of Consumer Reports testing Audi automobiles as well as those from other companies to determine which ones would survive the longest. Audi was once again ranked fourth among hundreds of car makers in 2018.
Many people have chosen Audi as their automaker of choice. There is no reason to suspect that when an organization with nearly 100 years of assessing vehicles for buyers has consistently rated Audi within the top five of vehicle manufacturers for durability, it is undoubtedly one of the longest-running lasting brands presently offered.
Audi A4 Reliability: Resale Value
According to studies, an Audi A4 will depreciate by around half after five years.
If you buy a new Audi A4, you will lose roughly half of your investment within five years. Because many come off lease, you may get some decent prices on models that are two or three years old. The A4 is a fairly consistent car, so let someone else purchase it new so you can get it for one-third price when it's three years old and perhaps still under insurance.
If you purchase some used Audi A4 that is two years old, you can save around a thousand dollars over purchasing a new one and still have a relatively new car with lots of usable life left. If you want to maintain this car for three years, the overall cost of depreciation will be over ten thousand dollars.
Audi A4 Reliability: Audi Quattro
This is an exciting feature Audi offers with some of their A4 cars. When you talk about Audi A4 reliability, it would be a shame not to talk about Quattro.
Quattro is simply a mechanism with a self-locking central differential and a torque distribution that is continually changing. They made it a proactive system, which means that torque is sent evenly to the axle with the most traction. During this power modification to the wheels with the best traction, users are unable to see the rapid response to wheel speed variances.
Conventional all-wheel systems are reactive. This implies that it will not alter torque until it encounters terrible road conditions. Traditional systems, since they are reactive, are unable to detect and forecast when all-wheel drive may be required and modify appropriately.
The Quattro system uses a single central differential that is housed in the transmission. Audi Quattro automobiles are lightweight and more agile due to the central position of the transmission. Traditional all-wheel drive cars have a larger transfer box and are heavier, limiting their ability to turn fast.
Pros And Cons Of Quattro
With driver confidence and active safety, Quattro has various benefits over a typical all-wheel drive. Users know that in a variety of driving situations, all four wheels will consistently deliver. Audi A4 Quattro is very useful when:
Conditions are windy.
Snowfall in the winter
The weather is cloudy.
Roads full of dirt and gravel
The cost difference among Quattro all-wheel and rear-drive is substantial but not overwhelming. Whether you're thinking about buying a new Audi, keep in mind that you'll likely benefit from a greater resale value if you decide to sell the car. Used Quattro vehicles seem to be in demand, with values for older cars continuing strong.
Whether you truly need it or not depends on your driving skills and the sorts of road conditions you experience. After all, most of the Audis without Quattro are really not known for wrecking on wet traffic circles.
It also is important to note that tire quality and design may be more crucial considerations when it comes to gripping and friction. Purchasing a set of winter tires for cold and snowy situations may provide more advantages than Quattro itself.
Prior to actually deciding on Quattro, examine whether the added expense and other inconvenience are worth it.
Audi A4: Facts on Engine Problems and Reliability
CarComplaints.com tallied complaints from all model years of Audi A4 to find the worst-ranked problems, and all top three problems fall into one category: engine.
Excessive oil usage is the most commonly-reported problem across all Audi A4 model years, and it is the worst-ranked problem by Car Complaints for all model years.
The 2011 Audi A4 is the worst model year due to the most common engine problem, excessive oil usage, which happens around 64,000 miles and costs owners an average of $6,000 to repair.
The second-worst-rated problem for Audi A4 by Car Complaints is engine failure, which earns a severity rating of 10.0 with an average repair cost of $6,500 and an average mileage of around 66,000 miles.
A bad piston is extremely costly and earns a severity rating of 10.0, with an average cost of around $8,500 to fix.
Engine problems are the worst-ranked category across all model years, receiving more complaints than any other category, and the most common engine problem costs an average of $7,000 to fix.
The 2009 Audi A4 has the most complaints than any other model year, with 33 total, while the 2011 A4 is rated as the worst model year due to other possible factors such as higher repair cost or more problems at lower mileage.
The Audi A4 proves to be a generally reliable vehicle, with an impressively-low number of owner-reported complaints across all model years.
The 2020 Audi A4 is ranked overall as the best new luxury compact car tested by Consumer Reports, with an impressive score of 88 (out of 100) and a perfect predicted reliability rating of five (out of five).
Despite some severe problems, the Audi A4 remains one of Audi's flagship vehicles with a reputation for reliability and owner satisfaction.
Bottom Line
I can say a lot of amazing and compelling things regarding Audi A4 reliability. To break it down for you, the Audi A4 has to be one of the most dependable budget-friendly premium cars on the market right now. Despite its flaws, I believe the benefits outweigh the downsides.