Audi have recently revealed the A3 Clubsport Quattro concept. So far it has only been seen online, but it will be on display towards the end of the month at an undisclosed car show.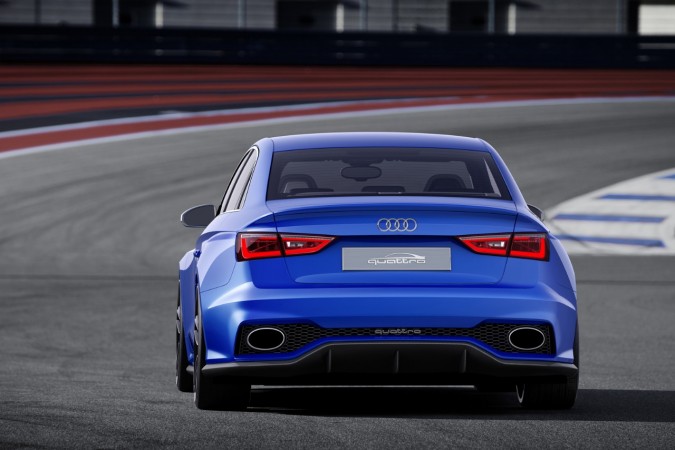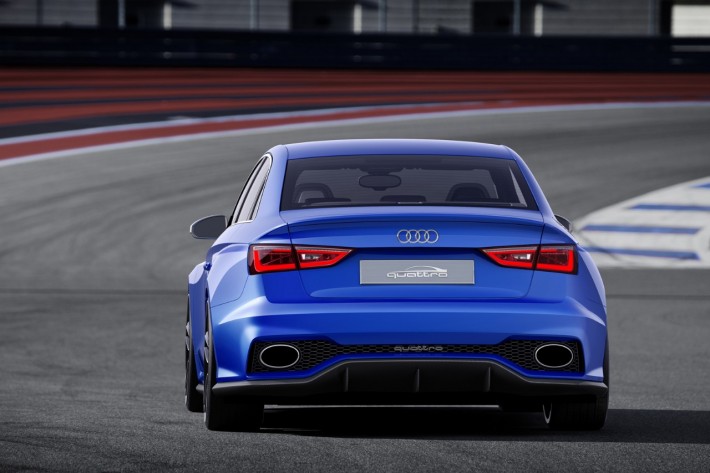 Audi A3 Clubsport Quattro Concept
Audi aren't messing around with this Clubsport edition. It is based on the S3, but has the 2.5 litre TFSI engine from the RS Q3 that puts out 310bhp. But wait, there's more, this concept version has been modified to put out a tyre burning 525bhp and 600NMs of torque. All this power from the 2.5-litre will get the Audi A3 Clubsport Quattro to 60mph in 3.6 seconds and will keep going all the way up to 192mph… in a A3, that is insane! As you would expect with it being a Quattro, the car has an all wheel drive system and uses Audi's seven speed S tronic gearbox with launch control.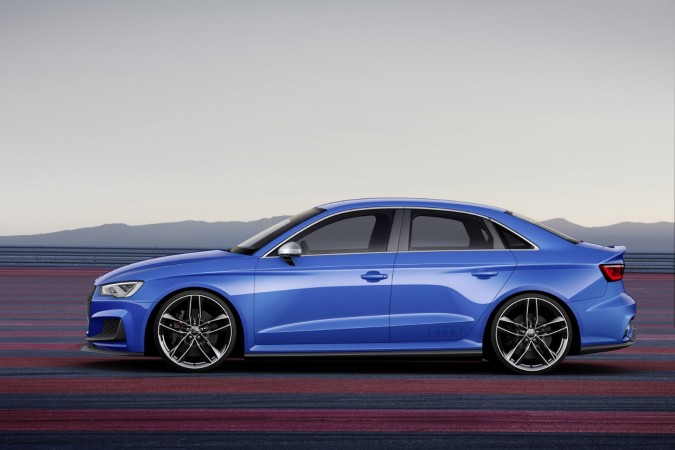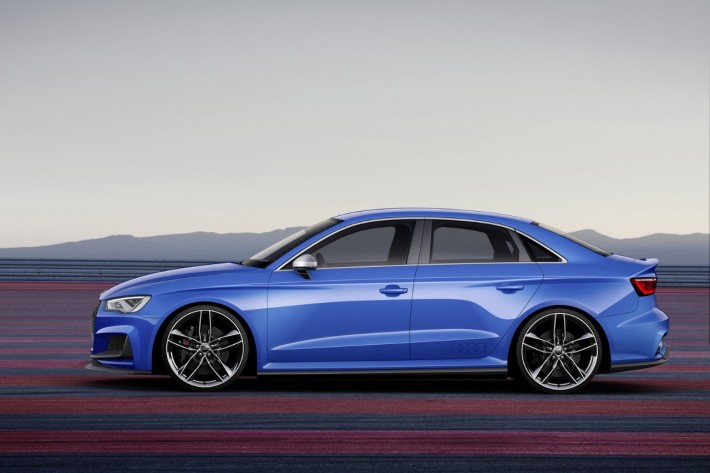 What About Upgrades?
Compared to the S3 the Clubsport has had a few upgrades including a bigger turbo and inter-cooler, sportier suspension, a nice set of 21″ wheels, and a set of carbon ceramic brakes.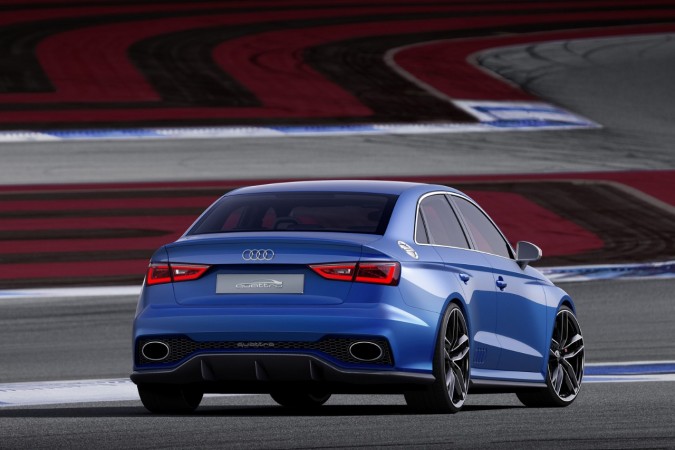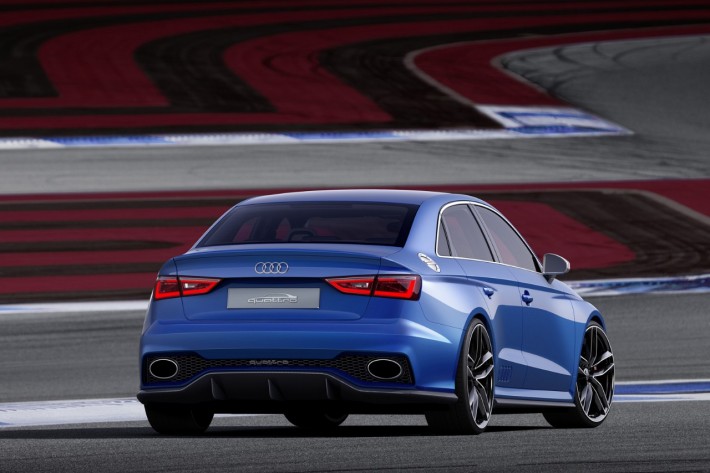 On the outside the body has had tweaks all round including new bumpers, side skirts, double oval exhaust pipes, and Audi's Matrix LED headlights.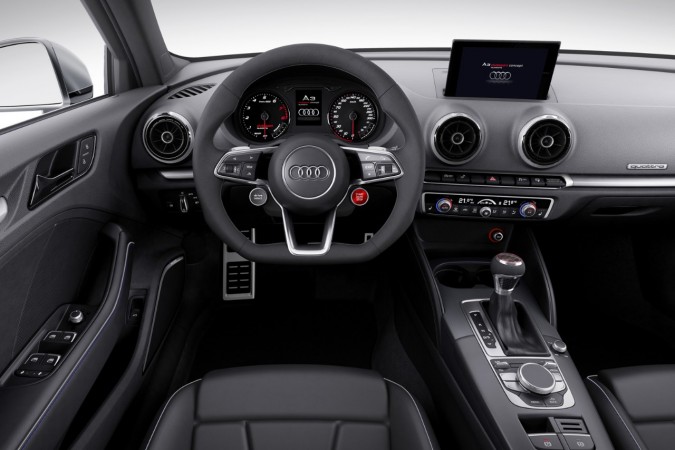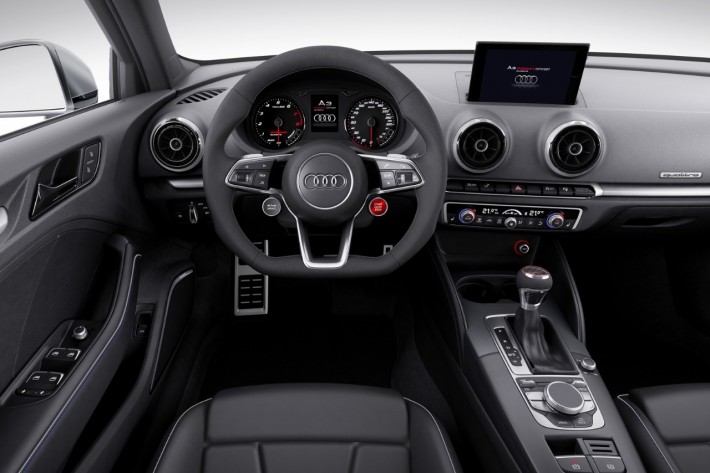 At the moment there are no plans to put the car into production, so for now we can only sit and wait for that day to come. Please make it Audi!
Source: WordCarFans