A few days ago I brought news of the new Audi Q8 Concept which was to be unveiled at the North American International Auto Show – seriously, that name is too long – and now the big day has come. The German brand has lifted the satin cover to reveal what is certainly a bold and rather outrageous concept – I mean just look at that grille! It looks good though, it's cutting edge and forward thinking, although I suppose we should expect nothing less from Audi.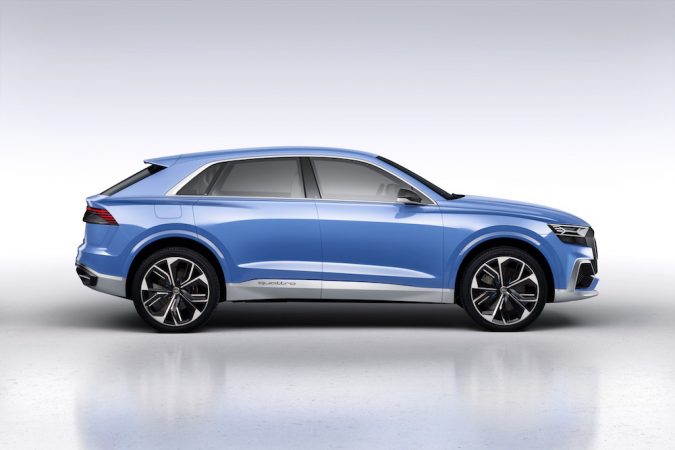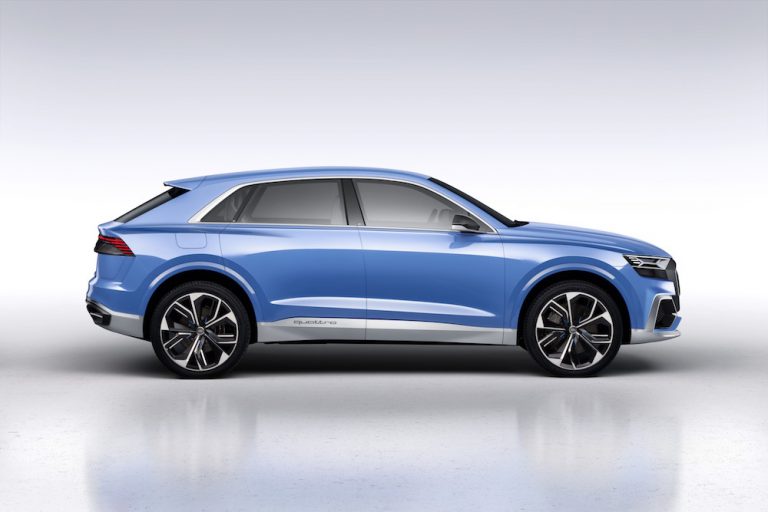 Dynamic, Highly efficient and extremely comfortable
These are the words that kick off Audi's press release on the new model, but what exactly goes in to the new concept? Well a plug-in hybrid system for starters; the new Q8 Concept boasts a combination of a 3.0 litre TFSI engine and an electric motor, which is mated to an 8-speed tiptronic gearbox which produces a total of 443 bhp with a very impressive 700 Nm of torque. 0-62 comes in just 5.4 seconds and the top speed is 155 mph. As it's a hybrid system you can expect good levels of economy – 122 mpg is the official figure given by Audi with CO2 emissions coming at 53 g/km.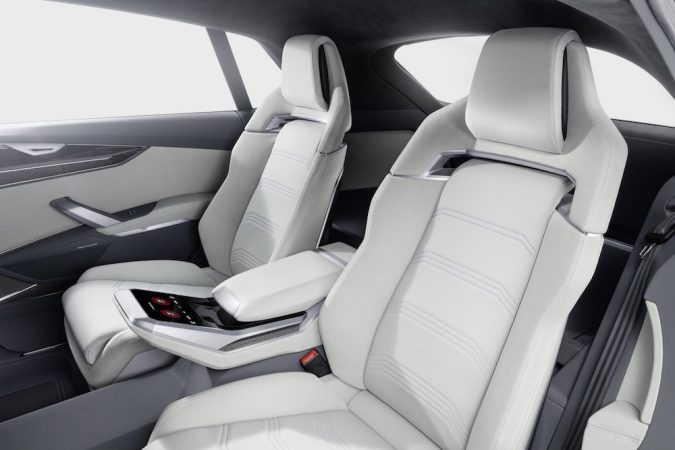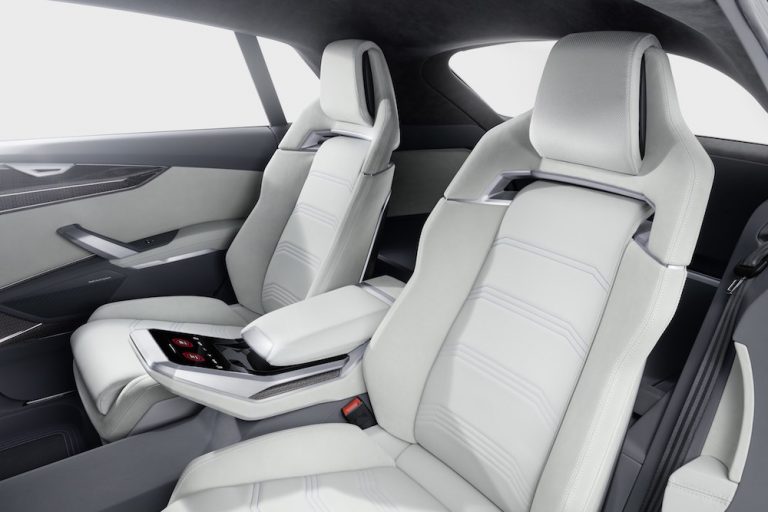 The Q8 Concept can also run on all-electric for a maximum range of 37 miles but with the engine involved, the Q8 should have a range of 612 miles. The car sits on Audi's famous quattro system and air suspension to keep the drive dynamic but also comfortable at the same time. Speaking of comfort, step inside and you'll find four individual Sports seats finished with a combination of Nappa leather and Nubuk leather, both finished in pastel silver.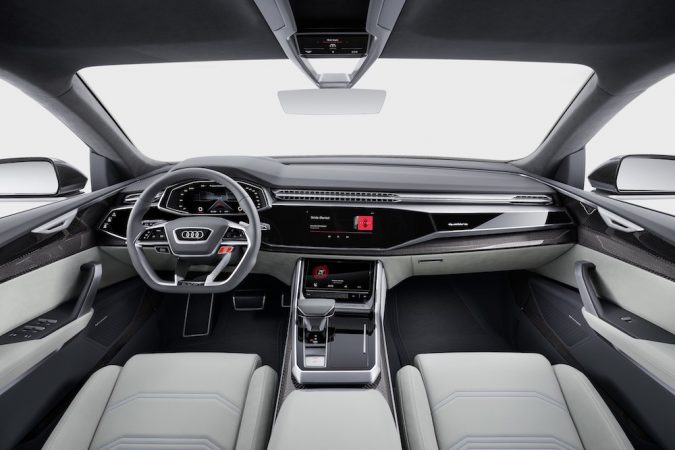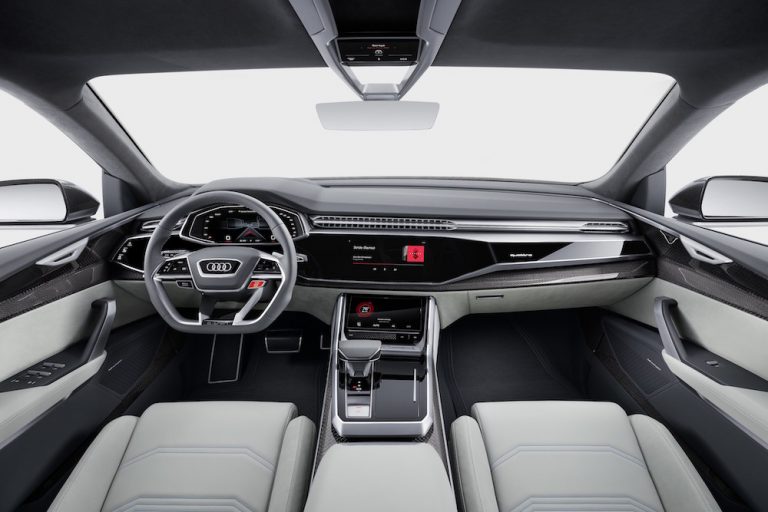 As well as boasting plenty of space for those inside, the boot is able to offer 630 litres for luggage, which can be loaded in to the boot using the power tailgate. The tech does not stop there (c'mon, this is an Audi) – an expanded version Audi's Virtual Cockpit, which is backed up by a large touchscreen and a heads-up display that uses augmented reality. You can forget about normal door handles – the Q8 Concept features touch sensors on the doors, which will open the car easily when activated. Because opening doors normally is so 2016…
This car has History
There is some of the past here though, look carefully and you'll see some nods to the famous Ur-quattro of the 1980s. The number plate will sit under a piece of black trim between the lights and there is also a very wide C-pillar on the Q8 which is a less than subtle tribute to the car that helped the quattro system famous in the first place.
The full production Q8 will be available from next year with prices yet to be confirmed.