The most useful tools any mechanic or DIYer can have are decent, trustworthy auto repair manuals. Some individuals have the propensity to believe that all manuals are equal in quality.
This isn't always the case, though. A good repair manual could mean the difference between a simple and quick fix and a difficult day that makes you despise every part of your car.
That's especially true for anyone who's had to deal with the cheapest of the cheap project cars. Or, if you've managed to scavenge something from our list of the best project cars under 5k, and need to get it running.
You can perform basic automotive maintenance yourself, including changing your spark plugs and changing your motor oil. But without a guide, you shouldn't just go out and attempt to do it.
Here are the top auto repair manuals for your reference. We will compare various options including Haynes versus Chilton manuals, along with online manuals to decide which of them is the best option.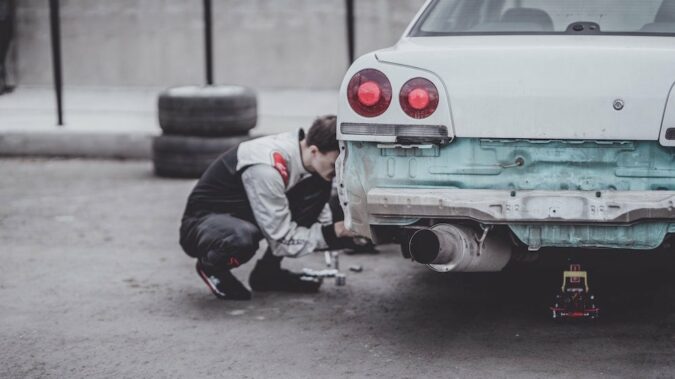 Service Manual
An instruction booklet for maintaining or repairing a specific vehicle is known as a service manual or repair manual. It is published by the manufacturer or a specialized business. Don't worry, only a basic understanding is required to read one of these.
Your auto dealer or the internet can all clarify any terms you don't understand or that seem foreign to you. You'll be on the correct track if you choose the appropriate service and repair handbook for your particular car model.
Because every car is different, it's important to look carefully for the appropriate repair handbook. You don't want to waste time troubleshooting an electrical system for hours only to discover that the diagram you're using was intended for a different automobile model.
There are repair manuals available for a wide range of other items other than cars. These include motorcycles, powersports, trucks, tractors, semi-trucks, farm, maritime, and construction machinery, as well as electronics and appliances. You can probably find the repair manual for anything that can be serviced.
Auto Repair Manuals
These days, servicing or maintaining any car may be exceedingly expensive because the typical mechanic labor rate is sky-high and parts are already expensive. What if, though, you have the skills and resources to fix your cherished car yourself? In that instance, it might be significantly less expensive.
But without a car service manual, you won't be conducting a decent job. In the end, every single qualified mechanic uses a manual when making repairs to any car. Even for tasks as straightforward as changing a light bulb, each model has its own set of processes. However, anything may be fixed with the aid of a good car service manual.
You can even find the appropriate manufacturer specs for rebuilding an engine in this helpful book, along with a step-by-step tutorial on how to carry out the task. The fact that a car service manual is provided by the manufacturer means that it is trustworthy and includes life-saving electrical schematics.
As a result, you won't need to look up information on piston ring clearance or piston skirt diameter online or trust suspect sources like random forums. And that's not all; just like expert mechanics, you can diagnose the problem using troubleshooting charts with the help of a car service manual.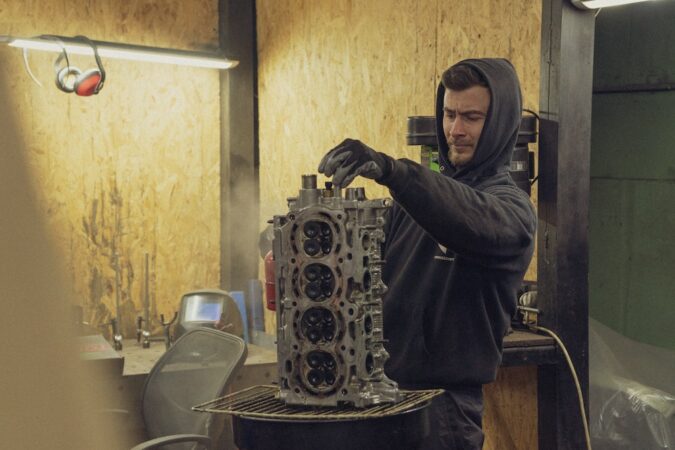 Benefits Of Auto Repair Manuals
We are all aware of how costly repairs can be, whether they are for a car or a home appliance. The cost of the repair is determined by three factors: the cost of the replacement parts, the hourly labor rate, and the length of time required to complete the repair.
You can only have a small impact on a car part's price because it is determined by the manufacturers' or dealers' profit margin. However, with the help of a repair manual, you can make a significant impact on labor costs. Working hours might sometimes end up costing more than the replacement item itself.
There is still another reason to utilize a car repair manual even if you have the money to have your car fixed by a professional. A repair manual is essential for your upcoming project if you enjoy fixing things, have extra time, are skilled with tools, and enjoy doing so.
From a financial perspective, all of the aforementioned factors make buying a car service manual a wise decision. But there is one more thing. If you know what goes on inside and how your automobile operates, as we assume you are a gearhead, you will develop a closer bond with it.
As ridiculous as it may sound, those pistons beating the cylinders actually have a soul of some kind. And it's important to know what is happening and how to correct it when the engine starts to cough, the car won't go into gear, or the dashboard starts to glow like stars in the night sky.
Hard Copy Service Manuals vs Online Service Manuals
It can be challenging to locate the information you require at the right time in hard copies of car manuals. This is because they frequently measure more than an encyclopedia. Paper manuals take up a lot of room as well and they also need to be safely stored as they are prone to degradation.
On the other hand, we live in a time when computers, phones, and other smart devices are everywhere. Hence we can navigate our surroundings more quickly and discover what we are looking for. It takes much less time to use keyboard shortcuts than to flip through your hard copy car service manual.
In addition, the digital pages will continue to be spotless and unblemished long after the car has disappeared from existence. And you may always have all of it available in your pocket. Also, the hard copy of the repair manual might actually be too large.
They most likely won't fit in your glove box, but you can always easily carry a softcopy with you.
Best Auto Repair Manual
A solid repair handbook is one of the most important tools you may have in your home or business garage. Or, if you need to rent a garage to work on a car. These instructions are useful for automotive DIYers who want to save money and feel good about themselves.
Commercial mechanics, on the other hand, consider the manuals vital given the variety of makes and models that pass through their garages on a daily basis. The best value for your money is important because these guides aren't inexpensive.
Which manual should you buy: a digital manual, the venerable Chilton, or the Haynes, which was born in Europe? To select which auto repair handbook is the finest, read on to learn the benefits, drawbacks, and general peculiarities of each choice.
Haynes Auto Repair Manuals
The first Haynes manual was written for the Austin 7 Special and was more geared toward beginners. Despite the company's 1960 founding, it quickly gained popularity in both Europe and America due to its clear and simple directions. ATVs, motorcycles, and cars all have manuals in the current Haynes collection.
Over the years, more than 1,000 distinct Haynes manuals have been printed. For decades, folks who perform their own auto repairs at home and those who are perplexed by automobile issues have relied on Haynes' expertise. This company offers paperback instruction manuals that are jam-packed with detailed instructions.
It's like having a mechanic at your side, directing you through the process. The guides also have plenty of drawings you can utilize if you prefer to learn visually. Haynes offers manuals for the best ATVs, motorcycles, and more in addition to automobiles. There may be some variations while the average print book price is $26.95.
However, Haynes now provides online access to a number of booklets. For about the same cost, you may get a lifetime membership to the online manual. You might pay even less if you wish to have restricted access for a set amount of time.
Chilton Auto Repair Manuals
Since its inception in 1904, Chilton has been without a doubt the undisputed king of repair manuals for many mechanics. Of all vehicle repair manual publications, it has possibly the largest library.
Additionally, these manuals cover every necessary repair in great depth on a model-specific level. This makes them a great resource for both professionals and novices. So, if you're concerned with how much for a car diagnosis, you could even get it done DIY-style to save on some pennies.
Surprisingly, the Chilton name has been owned by a few people who have achieved great prominence. This includes the Walt Disney company as well as Haynes Publishing (as of 2001). Chilton's distinctive approach has meant that these outstanding guides continue to be produced despite the fact that it is owned by their only significant rival.
If you're an experienced mechanic, you might prefer a resource without all the extra illustrations. The Chilton manuals might be more helpful in this situation. These manuals are written with qualified technicians in mind, and they frequently utilize shop lingo rather than everyday language.
Although Chilton provides manuals for a variety of automobiles, it is frequently preferable to obtain information on older models. There is probably a Chilton manual for your application if you are trying to work on old muscle cars. They remain competitive with Haynes because the printed models cost about $27.
Chilton vs Haynes
Chilton covers every aspect of your repair in great detail and offers written instructions. There are many images included in the manuals. However, they are frequently intended to supplement the text rather than serve as its primary focus.
It is simpler to work with onboard sensors, error codes, and part replacements because each volume is model-specific. This makes them a one-stop resource for DIYers who work on their own cars. But it can be a little more challenging for commercial garages that prefer printed resources.
Haynes treats their data in a somewhat different way. While still offering plenty of written instructions, their manuals include more images than Chilton. In a Haynes manual, emphasis is placed on following a particular process and outlining its significance.
Haynes manuals, in contrast to Chilton, cover a wider range of vehicles and are less model-specific. The user may need to browse through the book to find repeated instructions because they may be mentioned in a single section. Depending on how familiar they are with such methods, some people may find this to be a little puzzling.
Chilton Vs Haynes: Vehicle Coverage
Chilton has been around for almost as long as there have been automobiles. Hence these manuals very much cover every make and model of car, van, station wagon/SUV, and pickup truck that is currently in production. Classic bikes are also covered, despite the fact that Chilton no longer publishes for two-wheeled vehicles.
Considering how new it is, Haynes has a significantly smaller repertoire. Yet it still contains most of the models from the time it started. Some of the more limited and special runs are not included in this.
Haynes does, however, have a current range of motorbike and ATV manuals as well as some outlandish how-to manuals for impossible topics.
Reasons To Choose Haynes
Invest in a Haynes repair manual when you need assistance because you're new to auto maintenance. These manuals are jam-packed with crucial information on correct procedures. The best part is that it gives reasons for why you should perform each process in a specific manner. It nearly feels like you are working with a seasoned coach.
You learn best visually. Many people find it easier to read the manuals because of the additional graphics. For your motorcycle or ATV maintenance, you should choose Haynes since they have a huge selection. And while you're here, you could also check out our cars for dummies guide.
Reasons To Choose Chilton
What if you aren't a novice to auto-repair and you want the most thorough descriptions? Then Chilton would be the best choice for you. Chilton can be challenging for novices due to its higher dependence on text.
But once you've fixed one or two engines, these more detailed instructions can put you on par with a professional for a variety of repairs. This is the main reason for the long-standing reliance of commercial garages on Chilton manuals.
Another reason to choose Chilton is if you're working on automobiles from before 1960. These manuals are perfect for classic American cars and vintage vehicles because Chilton was founded not long after cars became widely available to the general public.
These antique treasures are too ancient to fit in the Haynes library, so Chilton is the only place you're likely to find a thorough guide to fixing them.
Online Auto Repair Manuals
Online Auto Repair Manuals #1: ALLDATAdiy Repair Manual
This web source is without a doubt the most thorough and in-depth database available today. You shouldn't have any problems locating your model thanks to the library's coverage of more than 30,000 automobiles produced since the 1980s.
You won't have to wonder what you should be doing because all of the directions come with schematics, drawings, and part numbers. While there are solutions for experts, ALLDATAdiy, allows you access to the service manual for one car.
This might mostly be all that a home user really needs. You'll obtain the location of every part, service bulletins, maintenance instructions, and repair instructions in addition to that.
ALLDATAdiy is renowned for offering do-it-yourself information on auto repairs. With the exception of BMW and Mini Cooper, it provides manuals for the majority of domestic and imported cars sold in the US between 1982 and 2012. The website is the most extensive on this list, and the material is straightforward to find.
Paid memberships are necessary for ALLDATAdiy too. One-year and three-year subscriptions are available for $59.99 and $129.99 respectively while one-month access costs you $19.99. The best thing about ALLDATAdiy is the extra content you get to assist you to find vehicle parts.
In fact, they'll label a lot of stuff for you, making it easy to distinguish between them. To make it even easier for you to find components, ALLDATAdiy can even connect photographs to the design diagrams.
Not many brands, offer this kind of feature. When troubleshooting electrical issues and unsure of which connector is which or where it is, this information can be very helpful.
Online Auto Repair Manuals #2: Mitchell1 Repair Manual
Mitchell1 and ALLDATAdiy are directly competing with one another. These two subscription-based online services are very similar to one another. Mitchell1 can be a little trickier to use, though, according to some users.
It isn't organized as well as ALLDATAdiy. However, Mitchell1 is particularly good at finding wiring diagrams if you need them.
Mitchell1 excels in the wiring diagrams, which is where. These are designed to be interactive and allow you to highlight a particular circuit, making it simpler to understand intricate wiring diagrams. A few of the wiring diagrams on Mitchell1 also allow you to zoom in on a specific circuit, making it easier for you to navigate a complex system.
Even while Mitchell1's monthly subscription is $19.99, it makes more sense to sign up for a full year. The information is available for a full 12 months for just $39.99. However, a $44.95 4-year subscription is the greatest deal offered by them.
Online Auto Repair Manuals #3: eManualOnline
If the subscription model is not to your taste, you could prefer the advantages of using eManualOnline instead. You search for your car type using our online service, and the manuals you can obtain are displayed.
The factory service or repair manual will make up the majority of the results. But some models also come with wiring schematics and component catalogs. The newest cars are difficult to obtain with eManualOnline. But earlier models appear to be well-covered.
Additionally, the checkout process is quite simple. You locate the manual you need and purchase it to get an immediate download. You may always keep the instruction manual. Most manuals have a price range of $10 to $45. Also, they frequently offer pop-up coupons.
Online Auto Repair Manuals #4: iFixit Free Repair Manual
This site would be a wonderful choice if you're looking for free auto manual resources. You can trust the iFixit users to provide a solution. This helpful website was developed so users may exchange troubleshooting and maintenance knowledge on various items, including automobiles.
But there's also advice on how to mend things like phones, computers, and so much more. If a manual for your vehicle is available on this online platform, it would come with detailed information including images.
All of the information was submitted by users who actually performed the process depicted in them. There are also forums where you may talk to other owners about the issues to see if you can come up with a solution without purchasing a manual.
Online Auto Repair Manuals #5: AutoZone Automotive Service Books
Why not use their website when you need comprehensive repair instructions because you already trust AutoZone with your demands for auto parts? They're already one of the best online auto parts stores, after all. With a few free repair manuals, you may quickly learn the fundamentals of your next endeavor.
Most of the information won't be provided to you at a professional level on Autozone. However, there is a lot of information that can assist you in fixing some simple problems.
Using the feel, smell, sound, or appearance of your car, you may determine what's wrong with it immediately. You already know which business to contact if you need parts after you identify the issue.
Auto Repair Manuals: Conclusion
There are multiple aspects and factors that affect the process of choosing the right auto repair manual. First of all, the kind of car you drive has a significant impact. Your car may not be mentioned in every service manual. If your automobile hasn't been covered by a Haynes or Chilton manual, you won't be able to use these brands.
Cost is nearly always the most important factor to take into account. None of us likes to spend more money than is necessary to complete a task, after all. It often makes sense to look through the freely available materials first.
On the flip side, if you're a professional, your time is valuable, therefore it could be wiser to get a printed manual and continue.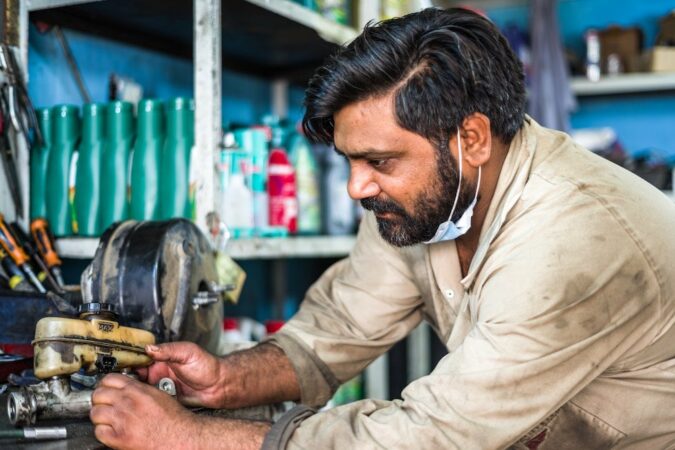 Do you intend to access the guide repeatedly or just once? A brief subscription can be the best option if you are only correcting a single issue. You can follow the advice and move on. However, you might as well save some money with a longer subscription plan if you have a project car or you expect additional problems in the future.
Some of the solutions are better suitable for weekend DIYers. Stick to anything simple, even if it's AutoZone or iFixit if you have just a basic understanding of how things work. Instead, you should get a professional, printed manual if you are an experienced mechanic who needs in-depth instruction.
FAQs On Auto Repair Manuals
How Much Do Mechanics Make
The average annual salary for automobile technicians was around $45,000 as of 2020. Additionally, some seasoned professionals who work for auto dealers receive commissions in addition to pay, thus increasing their earning potential. However, master mechanics with years of experience and solid training can expect to earn up to $100,000 a year and even more.
How To Learn How To Fix Cars
Due to rapidly advancing technologies, self-taught mechanics have recently become a rare breed. These days if you want to excel in the car repair profession, you need the education and experience required to comprehend how to fix complicated, high-tech systems. Some novice mechanics start working in trainee roles as soon as they complete their high school diploma.
Do Mechanics Do Payment Plans
The majority of funding for auto repairs is provided as a payment plan in cooperation with lending institutions. The plans may be provided as credit cards that you could use for car-related charges. Some lenders handle the payment of the repair shop's invoices directly.
What Is The Chilton Manual
A Chilton repair manual contains thorough details about your car's mechanical components. It offers mechanics guidance on both how to identify issues and how to resolve them. With Chilton repair manuals, you can save money on maintenance and operation while learning more about your car.
Is Haynes Or Chilton Better
Unlike Haynes, Chilton manuals are ideal for technicians at repair shops because they need at least a fundamental understanding of vehicle maintenance. Although with Haynes, the instructions are very comprehensive, they aren't as elaborate as Chilton manuals. Chilton instructions are more focused on the written material. While photographs and pictures are present in Chilton manuals, they are not the main focus.
Can You Rent Tools From Autozone
Yes, it is possible through the renting program called Loan-A-Tool. Simply pay the equipment's deposit, then bring your tools back to the garage and get to work. When the job is done, either retain the tool and pay for it with the deposit, or return the tool to AutoZone within 90 days to receive your deposit back.
How Much Do Auto Body Technicians Make An Hour
The average hourly compensation in the United States for an auto body technician is around $33. However, the normal salary range is $28 to $38. The amount you get paid per hour might vary significantly depending on a number of significant aspects. These include your professional certifications, supplementary abilities, and the length of time you have been working in your field.
What Is Alldata
Alldata offers diagnostic and repair data from the makers of motor vehicles. Information about original equipment manufacturers for automobiles can be found online at Alldata Llc. In order to satisfy consumer demand for OE repair data, Alldata was established in 1986. Over 300,000 professional technicians utilize Alldata's online OEM information worldwide.