Citroen C4 Cactus wears all black in stylish retouch.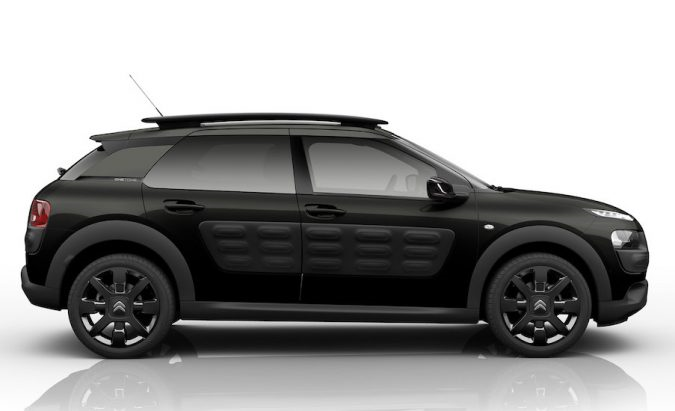 Super Sleek
Citroen are releasing the newest member of their C4 Cactus family, the C4 Cactus OneTone, next month. Sporting Obsidian Black metallic paint, 17-inch black alloys, and black Airbump®, the OneTone is looking super stylish. The new all-black finish gives a fresh and stylish revamp to Citroen's multi-award winning model.
Drama that Delivers
The C4 Cactus is donning a fresh new look, but keeps its stellar performance as standard. A three-cylinder PureTech 110 petrol engine powers the Cactus to a top speed of 117 mph, and it can reach 62 mph in 9.3 seconds. The elegant exterior of this re-imagined model adds a touch of sporty style to complement the Cactus's impressive performance.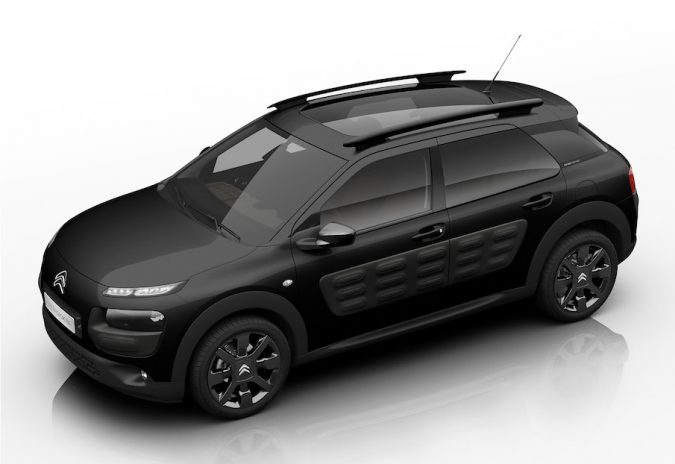 Classy Cactus Extras
The new C4 Cactus OneTone is brimming with charisma, but a variety of additional features are also available. Purchase the City Park Pack and you get front parking sensors, gap measurement and Park Assist self-parking. A two-tone leather steering wheel, tinted rear windows and navigation and Hi-Fi packs also come as added extras.
Perfect Pitching
Citroen's advertising campaign for the C4 Cactus OneTone is nothing short of fabulous. In their TV advert, seen below, a sweet young girl takes to the stage of a talent show and stuns her judges by belting out some dramatic rock vocals.
After her audition, the girl and her mother are found cruising in the new look C4 Cactus. The advert sums up Citroen's new model in a nutshell: beneath its beautiful exterior, the C4 Cactus OneTone still packs a punch. So follow the C4 Cactus's new slogan, and "GO BE DIFFERENT" in a car you can be sure will deliver.
The new Citroen C4 Cactus OneTone goes on sale in the UK from the 1st April 2017. Prices start from £19,020.