The 2020 Intelligent Money British GT season is shaping up to be a classic. Featuring a capacity 35 car grid, 9 manufacturers and a new title sponsor, there was great reason to be excited ahead of an action packed day. 
GT3
Balfe Motorsport picked up right where they left off from last season's finale by topping the times during the first of the days timed sessions. With Shaun Balfe coming within a second of last year's AM pole position time.
Reigning champions TF Sport also had a strong start to the year with P2 for reigning champion Graham Davidson. Now partnered with current GT4 champion, Tom Canning, the newly aligned duo are already in strong contention to retain their crown. Newcomers JMH finished an impressive 3rd with their new Evo spec Huracan GT3.  
A rain-affected final session saw only 6 of the 12 cars set a representative time. This didn't stop current champion, Jonny Adam, from storming to P1 with an early switch to slick tires. Balfe also continued their strong form with 2nd, 0.299s down on the Scotsman's Vantage GT3. Davidson also carried over his earlier form to finish just over a tenth of a second behind the Balfe McLaren.  
Elsewhere the increasingly popular Kelvin Fletcher had his first taste of GT3 machinery when he rolled out in the new JRM Bentley Continental GT3. He didn't quite have a fairytale ending, finishing down in P9 however, a promising showing nonetheless. 
Unfortunately, we didn't see much running from the G-Cat Porsche with the team focusing more on carrying out installation laps and fixing and little issues with the car, rather than full on qualifying laps. They hope to have everything fixed ahead of their first full campaign in the series.
GT4
With Aston Martin dominating the GT4 grid in last season's championship, 2020 sees an influx of McLarens, with 12 total on the grid, 8 of which are featured in the hotly contested GT4 class.  
However, it was TF Sport and their trusty Aston Martins who dominated session one of the day with a 1-2 finish. Newcomers Jamie Caroline and Daniel Vaughan topped the times by a tenth of a second from youngster Patrick Kibble in the second TF Sport Vantage GT4.
HHC Motorsport represented the first of the McLarens by taking 3rd position, albeit 1.8 seconds behind the TF duo. Unfortunately the afternoon session didn't go quite as planned for them with the car coming to a stop, bringing out the red flags towards the end of the session.  
The afternoon was once again topped by the TF Sport Aston Martins with Patrick Kibble and Connor O'Brien taking the top spot this time around.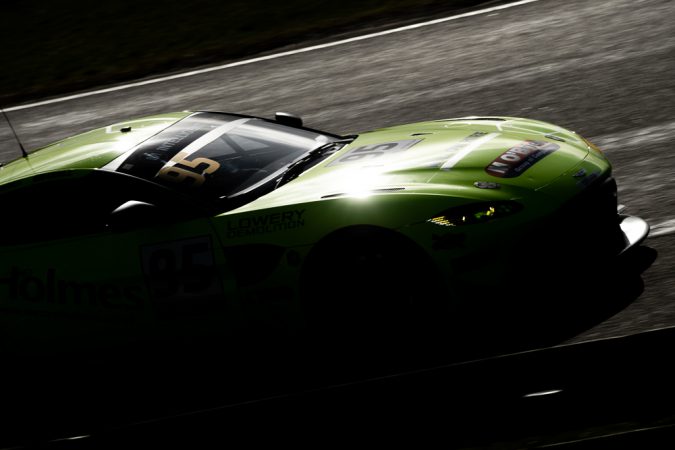 The two Academy Motorsport Mustangs proved strong throughout the day. The team joined forces with Multimatic over the winter break to form a formidable partnership which they hope will take them one step higher after finishing in the runner up spot in 2019.
The team has also gone for a completely new line-up featuring retained driver Will Moore, series returnee Matt Nicholl-Jones and BRDC rising star Jordan Albert. The team are set to announce their final driver ahead of the season opener with Matt Cowley taking on testing duties throughout the day.
Upcoming
Plenty of excitement has been drummed up for this season and for good reason. Possibly one of the most anticipated car debuts in years, the Toyota Supra GT4 will be racing courtesy of Speedworks.
Despite this being a brand-new car to the team, they have previous experience developing new cars as seen during the 2019 BTCC season where Tom Ingram drove the brand-new Toyota Corolla to multiple race victories. Featuring two upcoming stars of GT racing, they are certainly ones to watch once the season gets underway in April.  
Another big change is the arrival of reigning GT4-AM champions, Kelvin Fletcher and Martin Plowman to the GT3 class. With Plowman already a proven race winner in multiple series, he will be tasked with getting Fletcher up to speed in the unfamiliar GT3 Bentley Continental they will be piloting throughout the campaign.
The expectations are high coming into 2020 however, Round 1 will be a true test of how he can adapt to the faster machinery.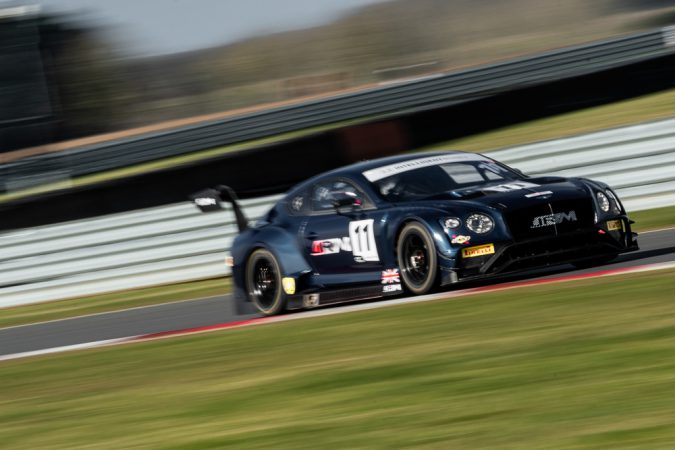 With the season set to get underway at Oulton Park from the 11 – 13th April, will Balfe be able to maintain their great form, will Barwell have something to say and will we see one of the closest British GT seasons of all time?