Last weekend I attended the BARC  National Championship Race meeting at Silverstone. I was there marshalling the circuit so I didn't get a chance to take any pictures from the track side.
I did however get 20 minutes in my lunch time to have a run around the pits and paddock area to see what I could find behind the scenes.
Pit Lane
As you can see, during the break the Silverstone pit lane was quite and empty as it should be.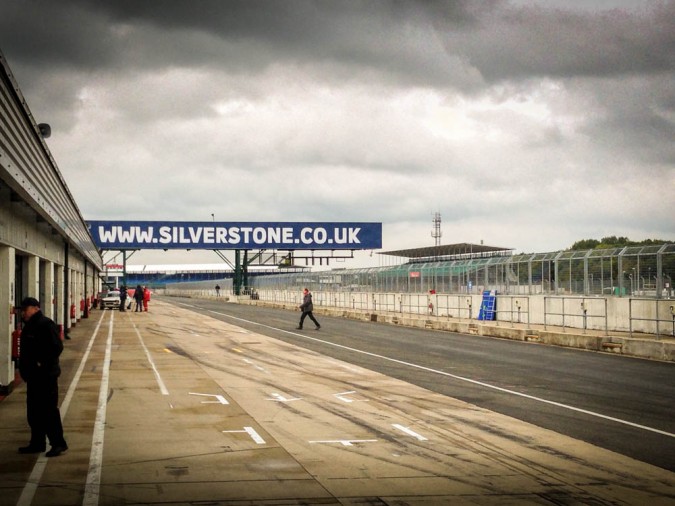 However I could see the Max5 Mazda race cars prepared and ready for the next race after lunch.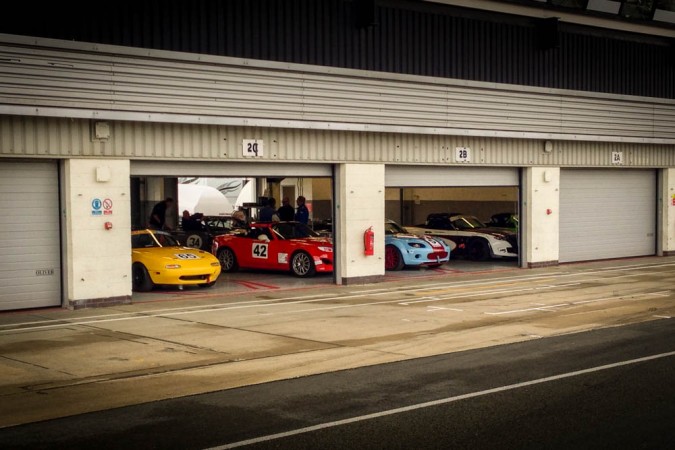 There were also a selection of Formula Fords being stripped down tuned up after the qualifying session.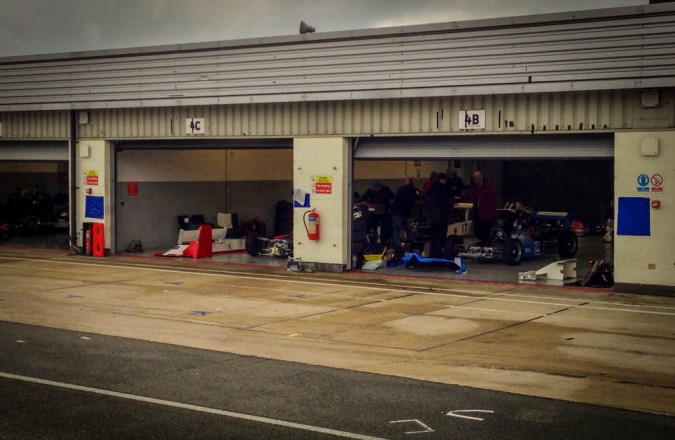 Rear Pits Area
Just behind the pit garages there was this very impressive e46 BMW M3 which has been modified to the max. With the bonnet up we can see that it no longer has a the standard straight 6, it has been fitted with a e92 v8 engine.  This M3 was a absolute beauty to watch on the track.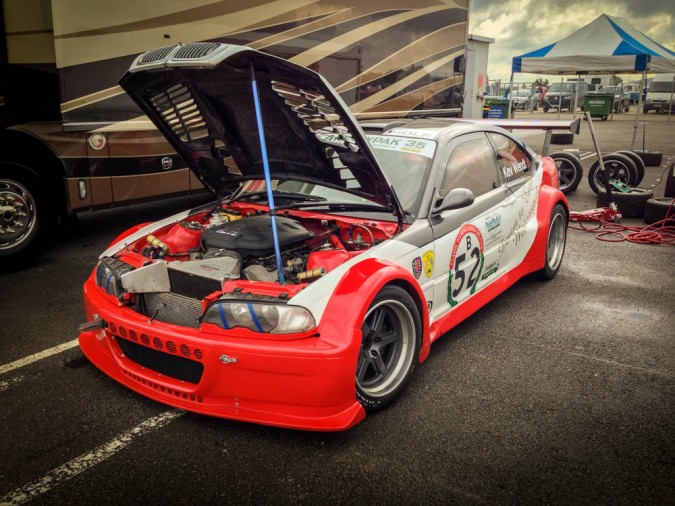 A couple of cars down from the M3 was Pete Cook's 700bhp evo 9 and Jesus; this thing is fast. Sadly I don't know the mechanics of the car, but watching thing on the track you can watch it wind up boost and launch itself forward, its very impressive to watch.
Pete actually didn't qualify for the race for one reason or another. So Pete was starting at the back of the grid for the race 20 minute race. Pete made it all the way through the pack to finish second. What a impressive car and great driving.
Here are a couple of the classic race cars. You can see that they are both in great condition and were also very competitive on the track.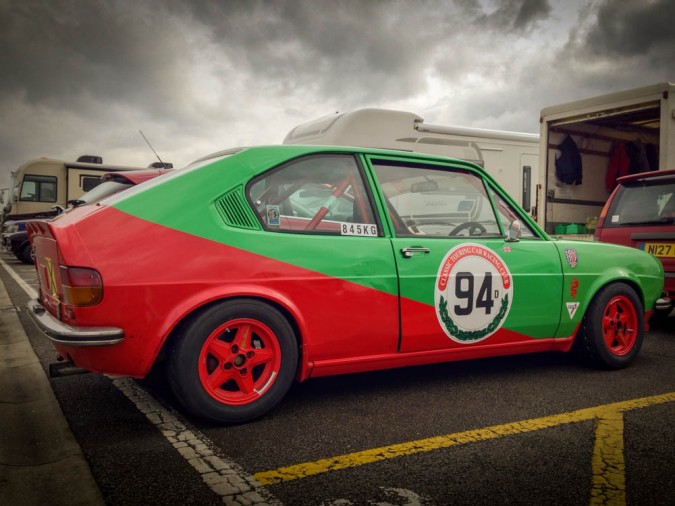 Pits Rear Car Park Prep Area
Nissan's Nismo racing team were also down at Silverstone on the Saturday getting ready for there race on Sunday. Sadly I wasn't there on Sunday so I didn't didn't get to them run, but the cars look great anyway.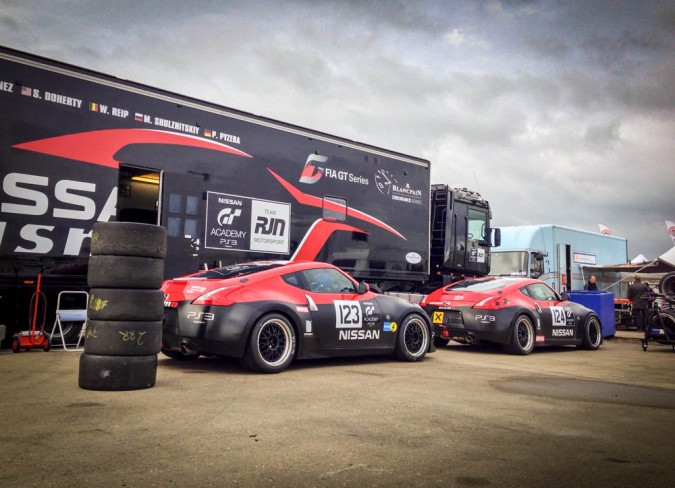 Video of my trip down and around the BARC Meeting