I have to be honest. I was highly sceptical. If anyone had been looking at me when the news of the latest Bentley Bentayga was announced, I would have sighed. I would have rolled my eyes. I might even have indulged in some impatient foot tapping.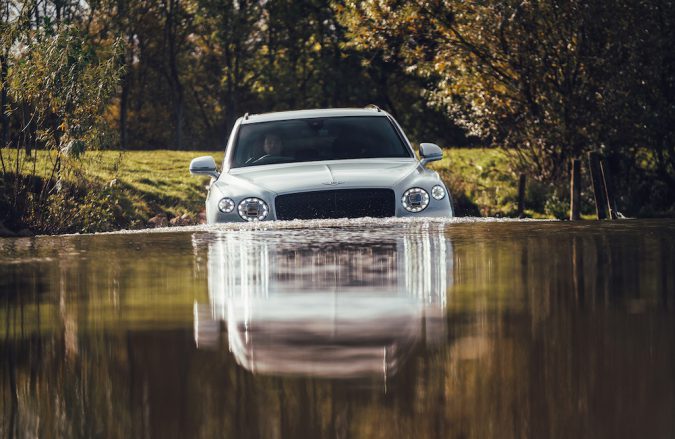 Where's The Originality?
Because it seems to me that auto manufacturers are cashing in on a trend. Ever since the Volvo XC90 was launched in 2002, saloon and sports car makers have been falling over themselves to produce vehicles in which drivers sit higher, feel more important and dominate the road. There's no originality.
I know commercial survival is a sales game. Unless you're Morgan, you need to sell cars in large numbers in order to survive. And the simple fact is that everyone wants to buy an SUV right now.
Bentayga 2021 – More of the Same?
Which means the new Bentayga is just another upmarket SUV right?
So boring.
"But it's even sportier than the old version!" They say.
Yawn.
"And even more luxurious too!" They add.
Double yawn.
"And we've added two more paint colours."
Stretch. Pass me a blanket and a pillow.
But I look at the car out of the corner of one eye. I can see a new rounder bonnet and the new distinctive grille.
Look – it's got that winged B badge too!
Stop it. I must be rational. It's just another hyped-up luxury SUV. Just like the Porsche Cayenne or the Lamborghini Urus.
But it looks so nice! It's even got those elliptical lights at the rear like on the Continental!
Ooh! Really?
Not Just Another SUV
Okay. Okay. There's a reason why Motor Verso raved about the new Bentayga when it was announced last year. There's also a reason why Motor Verso found the off-road abilities right up there with the best of them during its cross-country test drive of the previous model in 2018.
The fact is, it's not just another SUV. It's a Bentley. And that means it has to be great. It just has to be. In performance. In off-road capability. In luxury. In everything.
Luxury SUV of the Year Award
And the people at 4×4 magazine agree. Not content with previously awarding it Performance SUV of the Year, the magazine has now named the Bentayga their choice for Luxury SUV of the Year too. Quite an achievement. Editor of 4×4 magazine, Alan Kidd, says:
"Until this last year, we've always seen the Bentayga as a performance SUV. But its pace and dynamics have been so dominant in its character, it has been easy to overlook the luxury that's a critical element of any Bentley.
That's why the new Bentayga is so significant. It remains magnificent to drive, with a masterful lightness of touch on the road – but now this is matched by an interior whose seats, fascia and electronics have all been replaced by new items. The improvement is emphatic."
Bentley's Member of the Board for Sales and Marketing, Chris Craft, was clearly delighted. He adds:
"The Bentayga has been the definition of the luxury performance SUV ever since we first launched it five years ago. I'm delighted that 4×4 magazine has conferred this award, recognising the handcrafted luxury inherent to every Bentayga after having previously commended the car's performance."
The Result
And you know what? I'm delighted too. Because it sounds like the new Bentayga is not like the others. Which means it's not so boring after all.