Bentley have announced their latest tweaking of the ever popular Continental with the new GT V8 'S'. The new Conti delivers more power from the 4.0litre Twin Turbo V8 pushing it to 521bhp which equates to a top speed of 191mph and a 0-60 time of just 4.5 seconds, which is highly impressive from a car weighing in at 2,295kg – the same as the previous incarnation.
The changes aren't just in the engine department either, the suspension has been adjusted and a handful of, albeit minor, exterior styling changes have been made including a new front splitter, side sills and rear diffuser which help differentiate it from it's siblings. New 20 inch wheels unique to the 'S' are also thrown in. Bentley also has it's full range of extras to choose from including an upgraded exhaust system which would be criminal not to be added on to the convertable GTC model.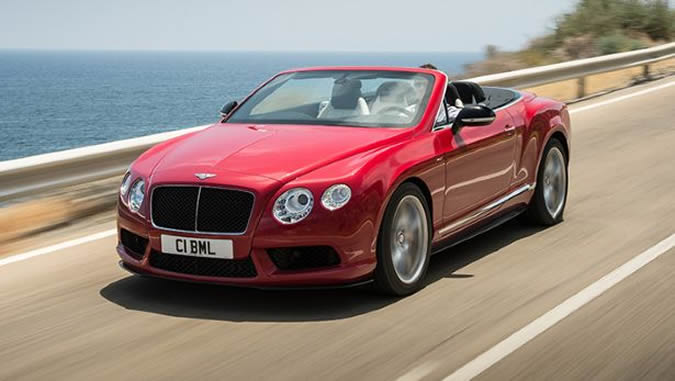 So what will all this added fun set you back? Early estimations would suggest it will be around the £130,000 mark, which is about right for this healthy mix of performance and luxury, though you will need to put some money aside for all those added extras. You'll also have plenty of time to save as the 'S' isn't expected to go on sale until early 2014.