The Bentley Continental isn't what we'd call the most athletic car on the planet. To be fair, it excels in every other aspect as a uber-luxury grand tourer. No doubt, it's one of the most brilliant performance cars of the last decade. Yet, all the while, you're being pampered down the road. Nevertheless, a sharper and sportier tweak would satisfy folks like me (if I can ever afford one) that desire less waft, and more oomph.
It seems then, that our prayers have been answered with Bentley's introduction of its new S range for both the Continental GT. And, the roof-down Continental GTC. Aesthetically speaking, you'd be hard-pressed to notice much difference between this and the older Conti GTs. For the most part, the S range adds darker accents and blackened chrome. Plus, an aggressive look, with a set of new 22-inch alloys.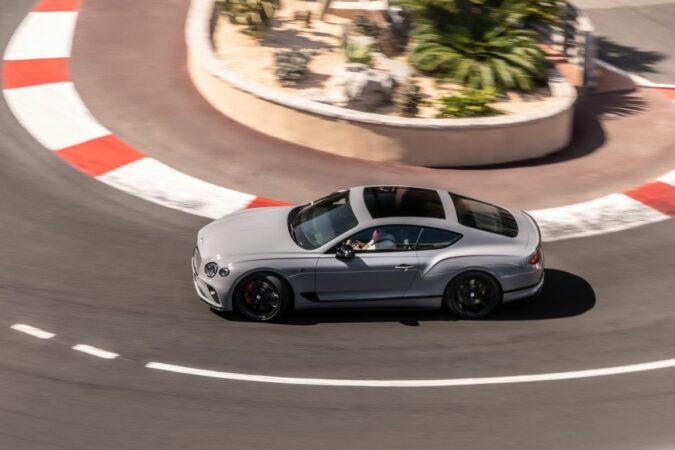 Praise The Mighty V8
However, it's when you look under the flesh that you realise that it's the subtleties that count. Now, the engines are still the same; a 4.0-litre twin-turbo V8 that's good for 542bhp and 568lb-ft of torque. But then again, that's never been an issue, as it has more grunt and muscle than you'll ever need. It's the bits and bobs around it is where the GT S and GTC S come alive, like the retuned sports exhaust.
That grumbly V8 soundtrack should be far more noticeable. On top of that, the deft agility of the GT S and GTC S is guaranteed by the inclusion of Bentley's 48V anti-roll system as a standard fitment. That system could readily compensate for the immense mass of the Continental, while also making a drive that bit cosier. Otherwise, it's the same old Conti, but one that's a tad keener to go around corners.