Ettore Bugatti once nicknamed Bentley's race cars "the fastest trucks in the world". To be fair, he's not entirely wrong. Bentleys are vast, fairly porky, and humungous land yachts. But, this isn't to say that Bentley doesn't know a thing or two about motorsports. In fact, back in 2020, Bentley scored one of the best wins they could've asked for, the punishing Bathurst 12 Hour.
It's a gruelling spectacle and one where Bentley's Continental GT3 race cars emerged only as victors. As they used to say in NASCAR, "race on Sunday, sell on Monday". As a celebration of their win, Bentley has since created its own Bathurst 12 Hour-inspired Continentals. Granted, don't expect this to be Bentley's idea of a GT3RS of its opulent Continental grand tourers.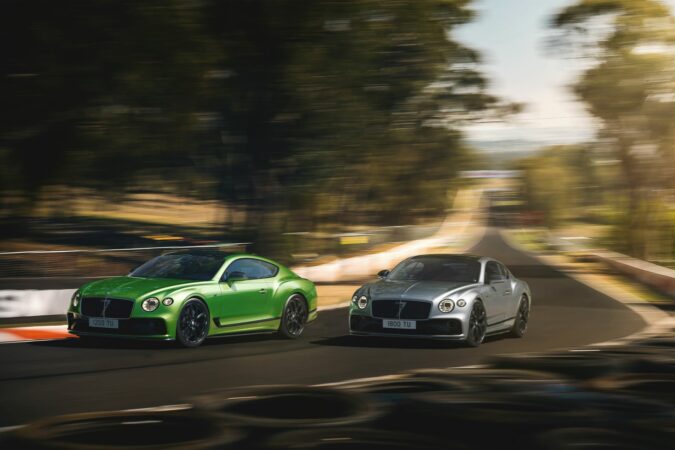 As Racy As A Road-Going Bentley Gets
In so doing, it's still a road-going Bentley, for the most part. The interior is lined with a sea of leather and metal. If anything, the raciest part so far is the exclusion of wood in favour of the oh-so-lightweight carbon fibre. Still, the good things are yet to come, as Bentley did tinker a bit with the Continental GT S's engine. It's primarily the same mill throughout, though.
The powerplant is the familiar 4.0-litre bi-turbo V8, with its 542bhp and 770Nm of torque. To somewhat distinguish the Bathurst special, Bentley paired it with a rowdy sports exhaust. On top of that, it comes with Bentley's 48V anti-roll system to minimise body roll. While it's quite far off from the GT3 cars, purchasing one of these does get you a 1:18 scale model of that same GT3 car.