In the United Kingdom, as per Highway Code, Road Safety and Vehicle Rules, it is illegal for any individual to use their mobile phones while driving. This law is applicable even if the driver is queuing in traffic, has stopped at a traffic signal or is supervising another learner. The only exception to this law is that the driver can have hands-free access to his cell phone and even then, he should be in full control of his vehicle.
Now, you may wonder, how does it matter? Not many people would use their phones while driving unless it is absolutely necessary. However, a shocking change in attitude has been seen amongst the drivers in UK. According to RAC's 2016 report on motorists, there has been an increase in illegal phone activity behind the wheel. Statistics are rising on each front including calling, texting, clicking pictures and shooting videos. Of all the survey participants, 14% of the people agreed to answer calls on a handheld phone, 19% of the people agreed to have sent texts and emails while 14% people agreed to clicking pictures and videos while driving. On an aggregate level, 31% people agreed to using cell phones while driving while 20% confessed that they use cell phones for checking social media when they are stuck in traffic. While all this is a definite social evil, it also endangers the drivers and other pedestrians as mobile phone usage requires singular focus just as driving. And one person cannot focus on two things at the same time.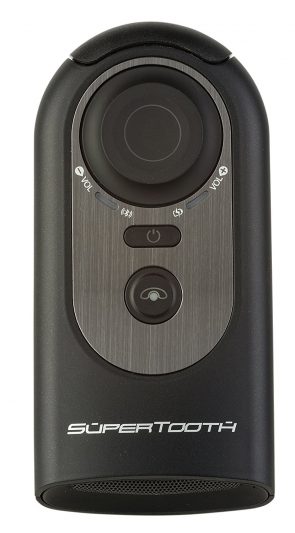 But, can we really blame them? This is the technology age and everyone wants to stay connected. To keep away from phones for more than a couple of minutes has become a daunting task for everyone. But when the stakes are as high as someone's life, then there is a need to check for alternatives. Bluetooth Buddy car kit designed by Super tooth allows you to legally access your phone while driving without endangering anyone's life. Super tooth buddy has both hands free and headset profiles, and you can choose any profile as per your convenience. Apart from being a legal saviour, Super tooth Buddy Bluetooth Car Kit has many advantages:
1) Design
The Super tooth Buddy Bluetooth Visor Kit may give you the impression that it is a range of might devices but in reality, it is one device which comes in multiple modes. It is slim and sleek and easily portable. It is in the shape of an elliptical disc, weighs about 100 grams and its dimensions are 130*49*14 in millimetres. The control buttons are designed with precision keeping on mind that it has to be used while driving and hence, you cannot afford to press a wrong button accidentally.
2) Automatic connection
Once your phone has been connected to the car kit, it automatically reconnects your phone via the Bluetooth once it is in range. You don't have to pair it manually every time you enter your car. This saves you a lot of time and unnecessary hassle.
3) Features
Super tooth buddy comes with Bluetooth v2.1 which is compatible with most of the devices. It can connect with up to 8 devices at any single point of time Thus, if you have 2 mobiles, one for personal use and other for professional use, you can connect both the devices at the same time. Some other features include answering and rejecting incoming calls, voice dialling and last call redialling. It operates on 2.4 GHz frequency and has an operating range of 10 meters. It can be fixed on the visor of your car via metal clip and it is easy to handle.
4) Audio Quality
As this kit is compatible with most of the devices, the audio quality experience is great for most of the phones while for the rest, it exceeds expectations. The speaker in the kit has echo and noise canceller and the technology used is full duplex. Outgoing calls are clear thanks to the audio enhancer and echo canceller.
5) Battery Life
The Bluetooth buddy has a built in Lithium-ion battery that can be recharged in your car itself. The battery takes up to 3 hours to charge, has a talk time of 20 hours and a stand by time of up to 1000 hours.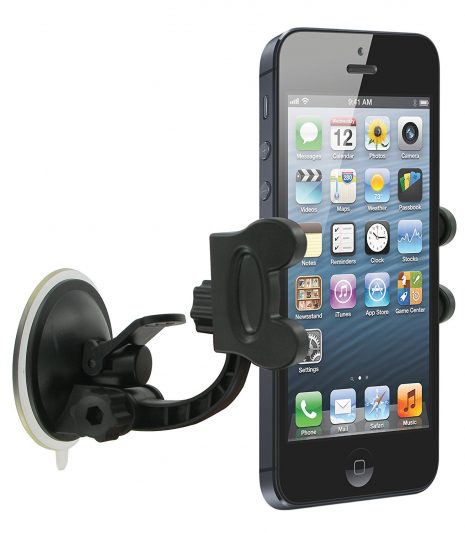 As per a comparison on Tektouch.com of Bluetooth Car Kits, the Super tooth Buddy has been rated as the second best kit. The kit is second only to Jabra Freeway Hands-free Virtual Surround Bluetooth Car kit. But the sleek design and portability of Super tooth Buddy makes it a clear winner in my eyes. It also has a customer review rating of 5/5 on Amazon while Jabra has a customer rating of 3/5. It is fairly clear that Super tooth Bluetooth Buddy is the best that is there. It does have its short comings but as far as you are looking at a Bluetooth kit that can give you call access while driving, you must opt for this one.
The Super tooth Buddy has good voice quality, can last for almost an entire day on call and is user-friendly. This kit contains Super tooth Buddy, USB to Micro-USB cable, USB car charger, Sun visor metal clip, user manual and a quick start guide. You can buy this in various stores like eBay and Amazon via HotUKSavings for discounted prices and free shipping.