It might be difficult to sort through the available options when renting a car because there are so many to consider. Additionally, car rental firms don't fit all customers based on how and why you're traveling. Our top selections of the best car rental companies offer a range of benefits, from exceptional customer service to outstanding rewards programs.
The tourism sector has been in disarray during the pandemic, particularly with rental cars because of shortages that caused a car rental apocalypse. Now that life has returned to normal, both tourists and locals want to know which car rental agencies in America offer the finest service.
And is it still possible to locate an inexpensive rental car? Given that the price of renting a car is currently rising. You can spend hours comparing the many businesses and their products. But you'll still be uncertain about which one is giving you the greatest price on the car you want or need.
Don't worry, we have done thorough research to list out the best car rental companies in the USA for your reference.

Car Rental
How can you know which car rental company to send your hard-earned money to? There are so many major competitors and smaller businesses vying for market share. If you're concerned, don't be; We have you covered with a summary of the best car rental companies in the United States right now and what makes them outstanding.
We'll take a lot of the guesswork out of it, leaving you with only the best choices for renting an economy car or treating yourself to luxury convertible cars. The majority of well-known car rental companies in the U.S. operate similarly. However, there are both subtle and visible changes that may be made between the various possibilities.
As a result, the top choices for the best car rental companies were chosen after careful examination. We will look through each business's general reputation, length of operation, level of customer happiness, and the cost of renting as well as reward programs offered.
Best Car Rental Companies
Best Car Rental Companies #1: Enterprise
In the United States, Enterprise controls more than 40% of the rental car market, easily making it the biggest option available. Since they have over 4,000 locations, which makes it simple to find a pick-up and drop-off site close to you, they are able to provide some of the most affordable rates in the market.
For all the above-mentioned reasons, we consider them to be the greatest rental vehicle company in the country. If you're not super budget-conscious and you want to rent from a business with one of the best reputations and highest customer satisfaction scores in the nation, you have to choose Enterprise.
This organization goes above and beyond to ensure that your experience renting a car is not only as painless as it can be but also pleasurable. If you need a ride to the rental office, they'll even pick you up. In addition to providing moving truck and van rentals, Enterprise also boasts one of the most modern fleets in the business.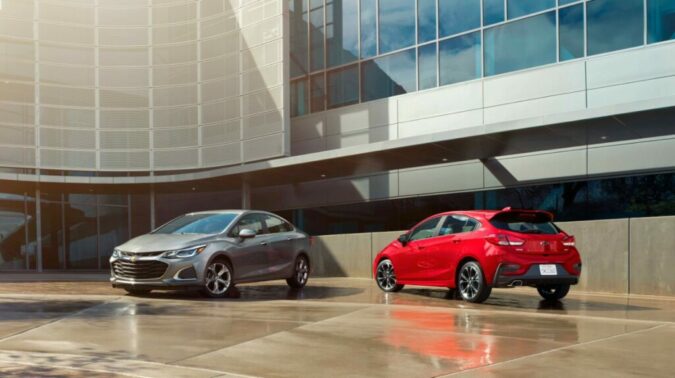 Select groups including government workers, veterans, and active military personnel are eligible for discounts from Enterprise. It is easy to understand why they are at the top of this list and the largest firm when you take into account their loyalty program and the availability of free vehicle upgrades at some locations.
Enterprise Plus Points
The Enterprise Plus rewards scheme is quite simple and straightforward. A point is awarded for each dollar spent and you can get free rental days using them. It should be noted that fuel, taxes, surcharges, and non-qualifying rentals are not included in the calculation of points.
There are no blackout dates and you may get a free rental day for as little as 600 points. Depending on the dates of travel and the vehicle being used, the number of rental points needed to receive free rental days varies.
A standard-size car will cost $824 per week on average if you're curious about how much is a rental car for a week. After a few weeks of rentals, the program's worth will therefore become clear. As long as you are active once every 36 months, points never expire and there are no blackout dates.
Best Car Rental Companies #2: Alamo
Alamo is praised for being a reputable car rental company that is a part of the Enterprise family. The business was established in 1974, thus it has a long history of providing top-notch customer service at incredibly competitive prices.
Alamo frequently offers cheaper second driver rates than any other car rental company in the business. Alamo is definitely not a small company, despite having fewer stores and being far smaller than Enterprise.
They have 247 facilities across the country and account for about 7% of the rental car industry's market share here. Their ability to add on additional discounts and offers, as well as their upfront, competitive rates, are what set them apart.
Alamo provides unlimited free mileage as standard. Also, if you're traveling with a companion, Alamo lists a number of situations in which it will not charge an additional driver fee. For instance, if the additional driver is the registered driver's spouse or domestic partner.
This also applies if you are driving for a company and the second driver is a business partner or employer.
In addition to having reasonable standard rates, they also have a rewards program called Alamo Insiders. Signing up for this feature entitles you to 5% off any rental car purchases you make with them.
Additionally, they provide extra discounts for military members and offer deals for both last-minute rentals and reservations made far enough in advance. Free class upgrades for your rental car are another well-liked option available at participating locations.
You may walk in and ask for the next larger car size, and if it's available, they'll usually work with you. Unless you reside in Michigan or New York, where the minimum age is 18, you must be at least 21 years old to rent from Alamo.
Best Car Rental Companies #3: Avis
Avis is a market leader in the rental car industry with more than 70 years of experience. The brand is recognized worldwide as it operates in 165 countries. There's a decent probability that there is an AVIS location close to you.
Because Avis has over 1,500 locations and around 10% of the market share in the United States which makes them the third-largest player. At first glance, Avis might not seem like the best option if you're searching for some decent savings while renting a car.
In fact, the company's basic rates are among the highest on the market. However, smart shoppers can significantly reduce prices by using discount codes, rebates, available deals, and memberships can make significant financial savings.
Other opportunities to save money include last-minute offers, business savings of up to 30%, and the Avis Preferred Programs. You may easily manage your reservation and drop-off with the help of a cleverly designed mobile app.
Except in New York and Michigan, where you can rent at 18, they don't accept rentals from those under the age of 21. All Avis rentals in the Northeast region of the country come with an EZ-Pass electronic toll device.
This is a nice perk for renters who don't want to worry about inadvertently skipping a toll and later being hit with hefty "administrative fees." Although not the greatest in the business, Avis' customer service is given high honors.
Undoubtedly, a significant portion of Avis' success stems from the positive reputation the firm has built through its Best Price Pledge program. This enables customers to claim matching prices from other businesses and then receive a further 10% off.
The long-term rental choices they offer are another benefit. You can get into rental agreements for as long as 11 months.
Avis Preferred Plus
The three-tiered Avis Preferred program can be joined for free. Each dollar spent on purchases earns members of Avis Preferred one point. Each dollar spent on accessories earns two points. Members of Avis Preferred Plus receive 1.25 points for every dollar they spend and 2.5 points for every dollar they spend on accessories.
After 25 rentals or a total of $7,000 spent, members of Avis Preferred will receive 1.5 points for every dollar spent and 3 points for accessories. The member must rent at least 12 times annually (or spend $5,000) to be eligible for Avis Preferred Plus.
You won't receive points for any taxes or fees associated with your rental, just like Enterprise. For members who are active, points can endure up to five years. Points earned by inactive members, however, lose their value after a year.
When you rent within the first three months of becoming an Avis Preferred member, you'll receive an additional 100 bonus points on top of the 100 points that all rentals earn.
You may easily earn your way to this award because one free rental day begins at 700 points and there are no blackout periods. An ordinary car costs $803 on average per week to rent.
Best Car Rental Companies #4: Dollar
Choose Dollar Car Rental if you want a top-notch rewards program. It's one of the most cost-effective businesses in the country. Dollar also offers corporate rewards members also get some snazzy benefits, like faster booking times and fewer waits at the counter.
The rewards program at Dollar also allows you to redeem your benefits more quickly because it doesn't need as many points as others. Undoubtedly Dollar Car Rental is one of the more "low-budget" rental vehicle agencies in the United States.
There's nothing wrong with that because they allow you to take advantage of some of the greatest prices in the business. You can also get big savings with advanced reservations and long-term rentals. You can even receive a 15% discount for subscribing to the business' online newsletter.
Lower rates are clearly the main benefit of using Dollar. Also, the fact that you don't have to shop around for the best offer is a welcome change of pace. You can choose from more than 250 locations, despite the fact that they only manage roughly 3% of the US rental car market.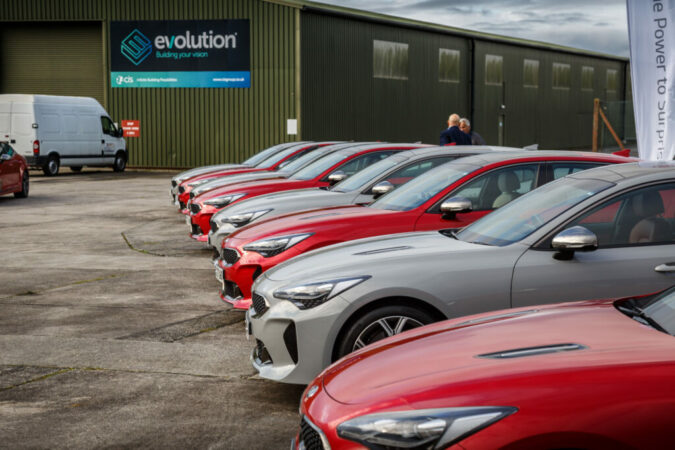 Therefore, you ought to be able to locate a pickup and drop-off place at least close by. The fact that Dollar rents to 20-year-olds in every state, a full year younger than the majority of other rental car companies, is another benefit they provide.
In New York and Michigan, they do rent to 18-year-olds. But only because the local legislation there mandates it. The real top benefit for young drivers, meanwhile, is their reduced rental rate. Every company charges an extra cost for younger renters in some form, but Dollar has one of the lowest rates in the business.
This makes it the best rental car company for new drivers.
Dollar Express Rewards
There is only one tier for all members of Dollar Express Rewards, making it straightforward. Earning Dollar Express points is completely free, and you can use them to rent out a compact to full-sized cars. These figures do not include taxes or other costs. A free rental starts at just 500 points on the weekends and 625 points on weekdays.
When using your free rental, be aware that some dates are blackouts and should be avoided. While points never expire as long as your account is active for two years, they may only be used to rent cars within the United States and Canada.
Car Rental Company To Avoid
Hertz
Hertz is one of the top participants not only globally but also among the leading car rental firms in the United States. It excels in providing a large number of airport locations. It is therefore a preferred option for frequent flyers and business travelers. Additionally, it offers a wide range of vehicles to pick from in its fleet.
These everything from compact cars to hybrids and even unique luxury vehicles like the Hertz Penske Ford Mustang GT. This particular car was created especially for the firm and is only available for hire through it. You may wonder why we are praising a brand that is listed as one to avoid. This is due to a particular problem.
In a class action lawsuit, Hertz is accused of engaging in a system where legitimately hired vehicles are reported stolen by them. The renter is then taken into custody and can end up in jail. According to Motor1, Hertz was sued by 230 plaintiffs who allege that they were falsely arrested.
The accusations have been increasing since they started emerging in 2019. But recently, a significant milestone was attained. Hertz was ordered by a court to make public the number of complaints of stolen vehicles it submits each year. This number happens to be 3,365 on average which is alarming.
In December 2022, after being falsely accused of theft for years, Hertz finally agreed to pay $168 million in settlements to hundreds of customers. The business said in a statement that the figure reflects "greater than 95%" of such claims.
Customers have allegedly been wrongly detained, arrested, and even charged with felonies as a result of rental cars being reported as stolen (which is handy if you learn how to find a tracker on your car or how to find an AirTag in my car and how to track a car).
Choosing The Right Rental Company For You
Here are some things to consider when selecting the best car rental company. These include factors from pricing to the return process, the variety of vehicles, and the cost of an additional driver. Car rental is a crucial component of your plans, whether you're renting for your business or organizing a road trip.
There are now a large number of regional, national, and international car rental companies. Knowing what questions to ask can help you choose the best auto rental business and secure the vehicle of your choice. Here are some of the main factors you should consider before selecting a car rental company.
1. Price
You obviously don't want to pay more than necessary while renting a car. But when comparing prices, keep in mind to look at taxes, fees, and the price of extras. Processing costs can range from 10% to 100% of the rental cost at some car rental agencies.
Be wary of add-on fees for optional services. Because it's also likely that they'll try to sell you more insurance that you don't require. It's the same situation how a car dealer refuses to cancel your extended warranty plan, that you never wanted in the first place.
The base price of renting a car varies greatly, ranging from an average of $30 per day with Dollar, $42 per day with Alamo, and more than $60 per day with Avis. Smaller, cheaper car rental firms like Dollar frequently offer conditions that are just as good with significantly lower pricing.
This is despite the allure of frequently choosing the most well-known international brands. On the negative side, they sometimes have smaller branch networks and might sell out considerably more quickly at popular times.
2. Additional Driver Costs
Compare the prices of optional additions like an additional driver. The rates charged by the majority of businesses are fairly typical, costing around $12-$13 per day for each additional driver.
However, there are various ways to avoid paying the fee altogether. For example, if you and the additional driver reside at the same address, Enterprise won't charge the cost.
3. Receiving And Returns Process
One of the most annoying aspects of renting a car is having to wait forever for your vehicle to arrive at the rental lot or stressing out about missing your flight because of the protracted returns process. To avoid the frustration, several rental car firms now use modern technology to streamline the rental procedure at both ends.
With the use of wireless satellite technology, Avis gives customers the option to select their own vehicle from the rental lot. The renter can unlock it without having to wait for a representative to become available. Alamo has frequently been praised for their returns app.
This app streamlines the process of returning your car at the end of your trip.
4. Very Short-Term or Long-Term Rentals
The typical length of a car rental is a few days to a few weeks. But some companies provide very long or extra short rentals to consumers. Enterprise offers both super-short-term and long-term discounts. As your rental duration lengthens, the "Month or More" plan offers more and bigger reductions.
Additionally, it provides Enterprise CarShare. This enables you to pay a $20 application fee, and a $50 annual membership fee, and then rent vehicles both by the hour and by the day. Gas prices are included.
5. Types of Cars Offered
Renting a car for a vacation entails more than just going with the cheapest option. It is obviously necessary to rent a vehicle that has enough space for all of you and your belongings. However, many car rental firms will make their vehicles appear smaller than they actually are.
This is in order to make customers upgrade to a larger, more expensive model. Nowadays, certain car rental companies let customers rent premium or supercars. You may rent out a Bentley, Rolls Royce, Jaguar, or Mercedes thanks to the Enterprise Exotic Car Collection and Avis Prestige.
A luxury car rental has additional requirements as well and these vary from company to company. But you can anticipate having to put down a sizable deposit and being over 30.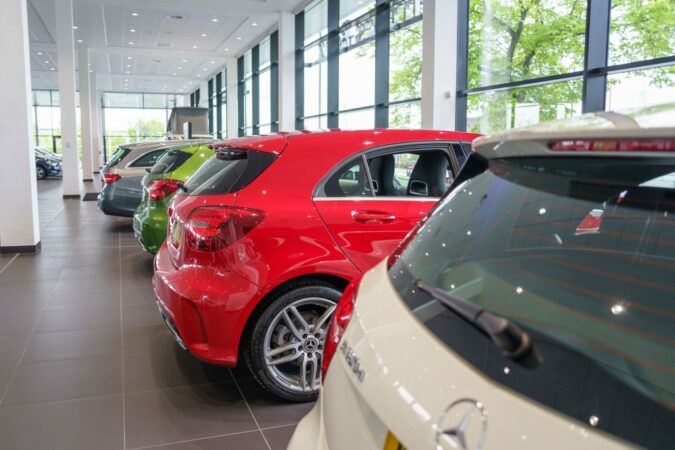 Best Car Rental Companies: In Conclusion…
Select the car rental company that offers the most favorable terms and conditions for your requirements. Examine the price ranges, car models, the duration of your rental, and additional driver fees before making your decision.
You can choose the best option for your needs, whether you've always wanted to drive a Rolls Royce or want to cut costs on your road trip vacation rental. Our choice for the best rental car company goes to Enterprise. Credit goes to its excellent customer service, tens of thousands of locations, and fantastic loyalty benefits.
You can also receive first-class treatment through the company's four-tier member program. Enterprise Plus Rewards offer free upgrades, free rental days, members-only check-in services, and expedited assistance. Overall, Enterprise takes up the prize for the best rental company.
FAQs On Best Car Rental Companies
How Much Does It Cost To Rent A Car For A Week
A survey was conducted by Nerdwallet, based on 7-day rentals in various locations to determine the rental costs in the USA. Enterprise was the cheapest car rental company, with rates starting at just $480 per week. National car rentals almost always had the most expensive rental car rates, with an average weekly cost of about $700.
Who Owns Dollar Car Rental
The Florida-based Hertz Corporation is an American vehicle rental company that runs the brands Dollar Rent A Car, Firefly Car Rental, and Thrifty Car Rental in addition to its own Hertz brand. With a 36% market share and a lead over both Enterprise Holdings and the Avis Budget Group, it is one of the three major rental vehicle holding firms in the United States.
How To Start A Car Rental Business
You must decide on the type of business you want to run before you can launch your car rental operation. You might desire to operate a franchise, create your own brand, buy an existing company, or partner with a dealership. Finding the best type of car rental company for you will depend on your needs and preferences. Each option has both advantages and disadvantages.
How Much Does It Cost To Rent A Car For A Month
In the US, an inexpensive rental car might cost as little as $12 per day. A single vehicle will typically cost $360 per month to rent if you multiply that number by 30. Having said that, this rate is based on the supposition that you rent an extremely affordable, basic economy vehicle. Additionally, the price of gas is not included in this.
Why Are Rental Cars So Expensive Right Now
Several industries experienced losses as a result of the pandemic's start in early 2020. However, the pandemic presented particular challenges for the car rental industry. This has resulted in a lack of vehicles in numerous locations. There is a greater need than supply for car rentals and hence as a result of this, the rent has increased.
Can You Rent A Car From A Dealership
Yes, it is possible. Fortunately, you don't have to stick with automobile rental companies for your rental needs. Some vehicle dealerships also provide car rentals, and some manufacturers, including Toyota and Nissan, run rental programs through affiliated dealerships. You may have a better chance of obtaining a certain model if you hire a car from a dealership.
How To Avoid One-Way Rental Fees In USA
By making reservations in the off-season, one can easily avoid paying one-way rental costs in the USA. This happens at different times depending on the region and is frequently related to the weather and major travel holidays.
Are Avis And Budget The Same Company
Budget Rent a Car, Payless Automobile Rental, and Zipcar are all owned by the Avis Budget Group. It is one of the major players in the rental car industry with its headquarters in Parsippany, New Jersey. In comparison to Budget and Payless, which serve to pleasure visitors on a tight budget, Avis targets business travelers and offers more locations and benefits.
AI Car Expert Thinking 

.

.

.