When we think budget cars, we typically think of cars that just cost less. However, that's not always the most efficient way to get a vehicle. For instance, think about fuel costs and repair fees. The more obscure or old your vehicle is, the less likely you'll be able to get a good deal on repairs and maintenance. Fuel efficiency is also a troublesome and costly thing, so ensuring you have one of the latest models that sports great fuel efficiency is key to getting a car on a budget.
So without further ado, here are a couple of budget-oriented cars that won't leave your wallet completely empty, and you'll have enough money left over to actually run your car instead of turning it into a glorified decoration.
Kia Rio Hatchback
Any of the latest models from 2014 to 2017 sport excellent fuel economy. However, you'll have to choose the smaller 1.1-litre diesel in order to get the most out of it. With around 85.6mpg and low CO2 emissions, it's a car that you can drive without worrying too much about spoiling the environment or angering your children who are just learning about global warming. However, it's not the fastest car so keep this in mind if you plan to travel across great distances. This makes the five-door variant an excellent city car for families and there is a decent amount of space in the boot to store all of your shopping. You can visit FiestaKia.com if you want more detailed information about their cars and exact technical information. All in all, the Kia Rio hatchbacks are excellent budget-oriented vehicles that are worth a look.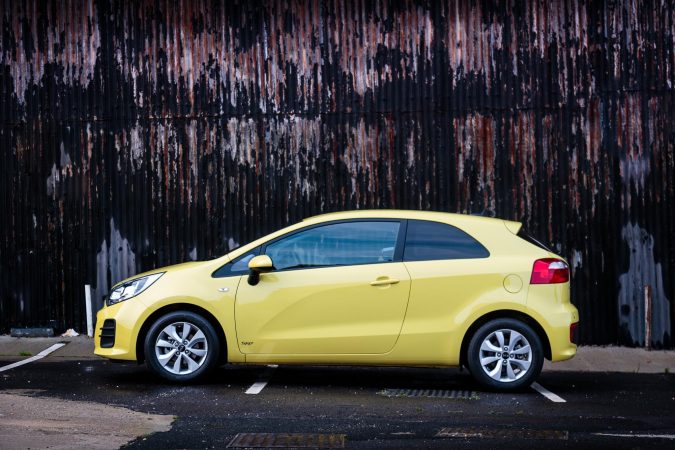 Toyota Prius Hatchback
The Prius has made a name for itself by being one of the most popular hybrids out there. It was the world's first mass-produced hybrid and it has stayed strong in a market full of competition. The Prius is a fantastic car with 94.1mpg, very low CO2 emissions and due to it being a hybrid, it's very cheap to operate provided you keep it well maintained. This makes it an excellent car for anyone who's on a budget and makes short commutes or trips in their vehicle. The grocery run or daily car pool will be enjoyable, cheap and environmentally friendly.
Ford Fiesta Hatchback
The Ford Fiesta is a household name. It rolls off the tongue, the look is iconic, and it sports a fantastic 88.3mpg. With a sporty look and a decent interior, it's a car worth every penny you pay—which is sadly one of the biggest issues with the vehicle itself. Since it's such an old car, the technology inside is a little lacking. The dashboard is a touch cluttered and the materials used feel and look a little flimsy and cheap. Fortunately, their decision to cut costs on materials makes sense considering the low price of the Ford Fiesta and the great fuel economy you get as a result. All in all, if you're willing to settle for a little lower quality on the outside, the Ford Fiesta is a fantastic car to choose.