Diesel-powered vehicles are very common in Europe. Nearly half of all new cars sold in Europe are diesel-powered and they are very well-liked. With over 70% of the market share, it is substantially greater than this amount in Italy and France. However, there aren't many of them available here. So then, let's see which are the best diesel cars in the USA.
Because diesel engines consume less fuel and last longer than gasoline engines, people adore them. In contrast, the United States has never really embraced the diesel engine, and the mere mention of it frequently brings to mind images of sluggish, offensive, loud, and polluting vehicles.
Even after automakers invested billions to create cleaner and more potent diesel engines, selling them to Americans has proven difficult.
American consumers' perceptions of diesel engines have been further tarnished by the recent Volkswagen "Dieselgate" emission scandal. Diesel power undoubtedly has several noticeable advantages.
First of all, compared to comparable gasoline engines, diesel engines have a 25–30% greater fuel economy. Importantly, they deliver more torque to the road than gasoline engines, which accelerates them more quickly off the line and enhances their towing capacity.
In recent years, automakers have started offering them as options for their trucks and SUVs for this reason. But they might only be offered on specific trim levels within a given model line. Here, we're highlighting the best diesel-powered vehicles available in the US in various segments.
Best Diesel Engine
If there is one aspect of a car that people are particularly picky about, it would be the engine. The most well-known diesel engine in the world is the 12-valve Cummins unit. Even after it has been modified to produce incredible power figures, the 1,100 lb. iron beast from Columbus, Indiana, is renowned for being virtually unkillable.
It is conceivably the most reliable diesel engine ever put into a pickup truck, with the closest rival being the 7.3-liter Powerstroke. The 12-valve 5.9L 6BT Cummins has a straightforward design with unrivaled reliability, incredible performance potential, and tough, million-mile longevity.
It had a P7100 inline injection pump and 230 horsepower when it was first introduced. It also had 440 lb-ft of torque. Although it started out as an agricultural engine, once it was used in Ram trucks starting in 1989, its popularity skyrocketed.
The 12-valve, also known as the 6BT Cummins 12V, 12-Valve Cummins, and First Generation Cummins, was produced between 1989 and 1993.
The inline-6-cylinder engine has six head bolts per cylinder along with a cast iron cylinder block and head. Its displacement is 5.9 liters or 359 cubic inches, and its bore, stroke, compression ratio, and firing order are 4.02 inches, 4.72 inches, 17.0:1, and 1-5-3-6-2-4, respectively.
It's simple to understand why this engine is regarded by many as the best diesel engine ever installed in a pickup. Roughly 10,000 Cummins High Mileage Club members and the dozens of 5.9-liter owners have reached one million miles.
In the trucking industry, the Cummins 12-valve engine has a cult status. Some people contend that the 12-valve engine is the best ever made and that it is even praised as highly as the 2JZ or K-series engines.
Best Diesel Cars
Americans have been driving gasoline-powered cars since the invention of the automobile. Since the U.S. has historically been one of the top oil producers, domestic consumers have generally had inexpensive oil prices.
Additionally, due to the size of the United States and its vast, open expanses, people have traditionally preferred driving vehicles with powerful engines and high top speeds.
In other words, power, luxury, and sentiment have always been more important to Americans than saving fuel and cutting emissions. Simply put, American drivers don't think diesel engines are "cool." Fair enough, if the definition of cool includes quick acceleration, high speeds, and little visual emissions.
Diesel engines were anything but cool by those standards before the beginning of the century. But it's no longer accurate. Diesel engines were significantly slower and less responsive than their gasoline-powered counterparts.
This was the case prior to the development of new engine technology that altered the combustion rates and speeds of diesel. Traditional diesel engines accelerated quite slowly, which was even more annoying for American drivers than their low top-end speeds.
Additionally, while conventional diesel engines produced a lot of black smoke, they generally produced fewer emissions than gasoline engines.
That is no longer the case, though. New technologies have transformed torque, which was once the distinguishing feature of diesel engines, into acceleration. There are now diesel supercars, which are high-end sports cars that are astronomically expensive and astonishingly speedy thanks to the rapid advancement of diesel technology.
However, you must get a pickup truck or an SUV if you want a diesel engine. Mazda has been aiming to make a diesel version of its Mazda6 sedan. However, as of now, diesel engines are no longer available in passenger automobiles in the United States.
Best Diesel SUV
Diesel options in automobiles have been abolished as a result of recent controversies concerning the manipulation of emissions and a market movement toward hybrid and electric vehicles.
Despite having significant advantages over conventional gas engines, diesel vehicles are rapidly losing favor with consumers. Due to their comparatively high torque figures, they typically have superior fuel economy and can tow more than their gasoline-powered rivals.
Even while having a bad image for spewing out harmful emissions and costing a little bit more than gasoline-powered cars, many purchasers nevertheless look for them to use for both work and leisure.
There are only very few new SUVs that you can purchase if you want a diesel-powered family hauler, unlike the fact that there are several well-liked diesel pickup trucks on the market. Here are those diesel-powered SUV options if you intend to buy one.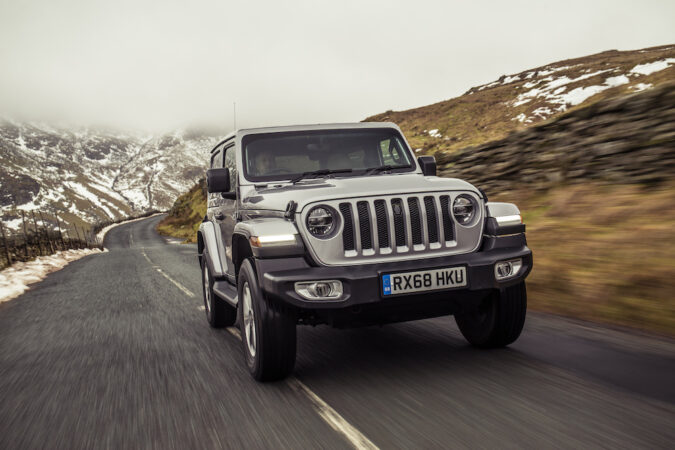 Best Diesel Cars In USA, Best Diesel SUV #1. Jeep Wrangler
The only non-GM SUV with a turbo-diesel engine choice for the 2022 and 2023 model years is the Jeep Wrangler. Customers can purchase the V6 EcoDiesel, which has 260 horsepower and 442 lb-ft of torque, through an eight-speed automatic transmission as standard. On all but two of its several trim levels, this engine is offered.
This Wrangler is one of the most stunning SUVs on the market right now because of its amazing low-end torque and impressive performance. These Wranglers may be configured for any on- or off-road adventure. Credit goes to a completely electronic 8HP75 eight-speed automatic transmission and a wide range of gear-ratio options.
Fuel-economy ratings for Wranglers are 22 mpg in the city and 29 mpg on the interstate (with 3.45 or 3.73 rear-end gear ratios). So, the Jeep Wrangler MPG figures aren't that bad. The four-door, diesel-powered Wranglers offer a 3,500-pound towing capacity when properly equipped.
Although the 3.0-liter EcoDiesel engine raises the MSRP of the Wrangler by $6,010, it is worth it. Mainly because of its remarkable towing capacity and fuel efficiency. And for that reason, in our opinion, it merits inclusion as one of the top diesel SUVs on the market.
But before you fall into the Jeep rabbit hole, the one thing you need to be wary of is which ones are the best Jeep Wrangler years, and which are the Jeep Wrangler model years to avoid. For longer-term owners, you're also probably curious about how long do Jeep Wranglers last, as well as the Jeep Wrangler reliability by year.
This is crucial, as the best years for the Jeep Wrangler will no doubt feature far fewer of the more common Jeep Wrangler problems. Our aforementioned write-ups on Jeep's iconic model should alleviate any concerns about are Jeep Wranglers reliable.
Best Diesel Cars In USA, Best Diesel SUV #2. GMC Yukon And Yukon XL
GMC's Yukon has been a well-liked vehicle ever since it was introduced. The Yukon was simply a two-door SUV with the SL and SLE trim levels when it made its debut in 1992. It was well-received at the time, with a 5.7-liter V-8 gas engine producing 210 horsepower. This huge SUV is now one of the most powerful and opulent SUVs on the market.
A 3.0 liter Duramax inline-6 engine is offered in GMC's Yukon and Yukon XL coupled with a fully electronic ten-speed automatic transmission. With ratings of 21 mpg city and 27 mpg highway, the turbodiesel Yukon is predictably more economical than its gas-powered contemporaries.
A full tank of gas can go you up to 648 miles in the Yukon. The Yukon XL surpasses that range by having a larger tank that can hold enough fuel to go up to 756 miles.
What can consumers expect for their money when they pay just over $70,000 for a Yukon with a diesel engine in the top-end Denali trim? A full-size luxury ute with a 277-horsepower, 460-lb-ft turbodiesel engine, and plenty of room for people and storage along with the ability to tow a camper or side-by-side with ease.
Best Diesel Cars In USA, Best Diesel SUV #3. Cadillac Escalade And Escalade ESV
One of General Motors' most well-known brands is Cadillac. Since its debut in 1999, Caddie's opulent flagship, the Escalade, has been popular. The Escalade has advanced in every way over the past twenty-plus years since that debut.
Both the Escalade and Escalade ESV from Cadillac are essentially uber-luxurious Chevy Yukons/Yukon XLs. This does not lessen the fact of how unique either model is. Both models are powered by the same 277-horsepower six-cylinder turbodiesel as their GM brothers.
This engine enables the SUVs to attain six to seven higher combined MPG than the most fuel-efficient gas-powered Escalade.
Two-wheel drive models get a city/highway MPG rating of 21 and 27 respectively. Only a single digit decreases from these figures with the 4WD versions. For a vehicle of its enormous size, that is astounding. But between the Escalade vs Yukon Denali, is its GMC sibling worth it? Well, our write-up over there might have the answer.
The Escalade is a monster with enormous quantities of passenger space and 25.5 cubic feet of luggage space behind the third row. On top of that, it comes with an impressive towing capacity of about 8,000 pounds.
The Escalade is badass, boasting sleek, modern styling, plush leather upholstery, a tonne of cargo room, and a long list of contemporary technologies. Most modern entertainment, comfort, safety, and driver-assist systems are included in this vehicle.
These include a trailer-integration package that offers blind-spot viewing when towing and cameras that facilitate connecting to trailers.
Best Diesel Cars In USA, Best Diesel SUV #4. Chevrolet Tahoe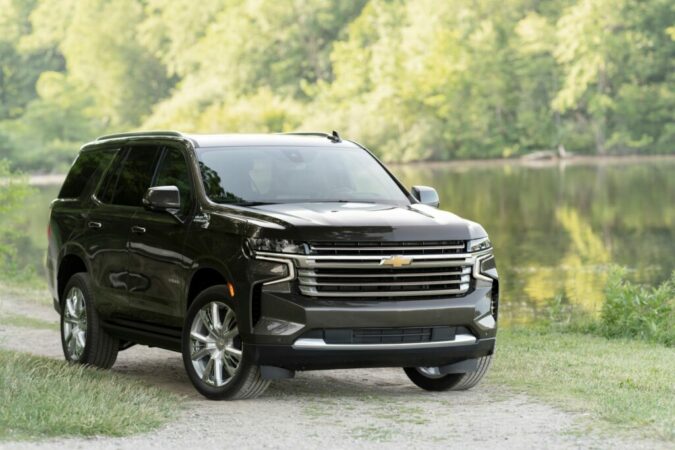 One of General Motors' four diesel-powered models, the Chevy Tahoe, is also the most accessible and reasonably priced. Despite being smaller than the Chevy Suburban, Cadillac Escalade, and GMC Yukon XL, it still has plenty of passenger space, outstanding towing capabilities, and 25.5 cubic feet of cargo space behind the third row.
GM's 3.0-liter Duramax turbodiesel engine is an option on all trim levels, with the exception of the off-road-oriented Z71. However, it is not standard on any trim level.
It will only cost roughly $800 more to choose it over the standard 5.3-liter V8 engine on all trims except the High Country. In fact, choosing the diesel engine over the standard, more expensive gas V8 engine on the High Country will save you roughly $1500.
The engine puts out a strong 277 horsepower and a massive 460 lb-ft of torque. These figures are sent through a ten-speed automatic transmission to either the rear wheels or all four wheels. The Tahoe offers a maximum towing capacity of 8,200 lbs.
Turbodiesel Tahoes offer excellent fuel economy. Thanks to Active Fuel Management with 12 modes of cylinder deactivation. This makes sure the engine is always optimized for the load it's under.
EPA-combined mileage for vehicles with two-wheel drive is 24 MPG. The combined fuel economy of four-wheel-drive versions drops to 22 MPG. However, that is still better than the 5.3-liter V8's combined 17 MPG.
As a would-be future owner, do take a peek at our guide on the Chevy Tahoe reliability, as well as looking into the question of how many miles does a Tahoe last. Additionally, we also took a look at the Chevy Tahoe model years to avoid, just to keep you aware if you're shopping for a used example.
Best Diesel Cars In USA, Best Diesel SUV #5. Chevrolet Suburban
Everybody opts for the legendary Chevrolet Suburban. It is the largest non-luxury SUV on the market. Whether to move the family or to tow that essential piece of equipment to the following job site, the Suburban is the right choice. Because of its size, it can also tow like a pickup truck if larger, more delicate cargo needs extra space.
Regarding its optional diesel engine choice, not much needs to be said. The Suburban is powered by the same 277 horsepower turbodiesel found in its GM brothers.
With combined estimations of 22 MPG for 4WD models and 23 MPG for RWD ones, this vehicle's fuel efficiency is comparable to that of its diesel siblings. The gas-powered Suburban with the best fuel economy can only manage a combined MPG of 17.
Although it isn't as luxurious as the Yukon XL or Escalade, it still comes with some great standard features, including wireless Apple CarPlay and Android Auto, a Wi-Fi hotspot, lane departure warning, automatic high beams, and tri-zone climate control. It is the final brand-new SUV on our list that is still offered with a diesel engine.
For those seeking absolute practicality, check out our guide on how many seats are there in a Suburban to get a more in-depth review. And if you're not really sure about whether to pick the Suburban or its GMC sibling, the Yukon XL, our write-up on comparing the Suburban vs the Yukon XL might prove insightful, too.
Best Diesel Truck
Best Diesel Cars In USA, Best Diesel Truck #1. Jeep Gladiator
The Gladiator is a Jeep Wrangler converted into a pickup. It boasts the same 3.0-liter turbo-diesel V-6 engine with 260 horsepower and 442 lb-ft of torque at 1400 rpm, like the Wrangler. Due to cooling limitations, the diesel powertrain's tow rating is reduced from 7650 pounds to 6000 pounds.
It weighs 600 pounds more than the gas-powered version, largely as a result of the additional heft and sound-deadening. The $4000 powerplant option is available on all Gladiator trims except for the Sport and Mojave versions. It further requires the addition of the $2000 eight-speed automatic transmission.
It has an exceptional fuel economy rating of up to 28 highway mpg on the highway. However, the pricing isn't as impressive as the truck and its engine. The top-trim 2021 Gladiator High Altitude diesel starts at $57,260, which might sound absurd. That is around $4400 more than the base price of the crew cab 4WD Ford F250 Super Duty.
Best Diesel Cars In USA, Best Diesel Truck #2. Chevrolet Colorado
A 181-horsepower, Duramax 2.8-liter turbo-diesel four-cylinder engine is an option for the Chevrolet Colorado and its twin, the GMC Canyon. This engine produces 369 lb-ft of torque at just 2000 rpm. The truck must have a crew cab with four doors and at least the LT trim level.
The diesel is EPA-rated at 30 mpg on the interstate and has a towing capacity of up to 7700 pounds. The ZR2 variant of the Colorado, which is off-road focused, becomes one of the most capable oil-burning off-roaders available when equipped with this engine. The base price is around $37,810 but the ZR2 model takes it to around $46,295.
Best Diesel Cars In USA, Best Diesel Truck #3. GMC Canyon
Like the Chevy Colorado's mechanics, but wish it had a boxier appearance? The GMC Canyon sports the same 2.8-liter, 181-horsepower Duramax turbo-diesel four-cylinder engine from General Motors. The base SL trim does not come with diesel, but it is available on the SLE, SLT, All-Terrain, and Denali variants.
Four-wheel-drive variants of the Canyon are only predicted to return 28 mpg on the highway. However, the diesel-powered Canyon achieves the same EPA-rated 30 mpg highway as Colorado. When it comes to pricing, the Canyon is a bit more expensive compared to the Colorado starting at $39,325.
Best Diesel Cars In USA, Best Diesel Truck #4. Chevrolet Silverado 1500
With the addition of a 277-horsepower 3.0-liter inline-six turbo-diesel option, Chevrolet Silverado also joins the half-ton diesel wave. This engine is offered on most LT-or-higher trim levels, including two-wheel drive vehicles.
With a 10-speed automatic transmission and 460 lb-ft of torque, the Duramax engine transforms the Silverado's personality. On the highway, a 4×4 Crew Cab earns a mileage of 26 mpg which makes it one of the most fuel-efficient trucks in its segment.
The only thing you need to be cognizant of before dropping money on one is the Chevy Silverado transmission problems. Not to mention, the Chevy Silverado 1500 model years to avoid, as some of them can be troublesome. That includes issues such as the 'engine power reduced' issue on the Chevy Silverado (similar to the engine malfunction reduced power issue on the Nissan Altima).
Best Diesel Cars In USA, Best Diesel Truck #5. GMC Sierra 1500
The GMC Sierra typically receives the same treatment as the Chevrolet Silverado. It, therefore, comes as no surprise that GM offers the same 3.0-liter turbo-diesel inline-six on the Sierra and the Silverado. Additionally, the same 10-speed automatic transmission supports it.
Best Diesel Cars In USA, Best Diesel Truck #6. Chevrolet Silverado 2500HD/3500HD
The 6.6-liter Duramax diesel V8 with 445 horsepower and a staggering 910 lb-ft of torque is once more available for the Chevrolet Silverado HD. Additionally, an advanced 10-speed automatic transmission is now paired with it.
Don't be fooled by the $48,585 base pricing. That is for a work truck (rivaling similar trucks like the 2016 Ford F-150) with a standard cab and two wheels. As the cab gains doors and the inside trim becomes more opulent, these three-quarter- and one-ton pickups become more expensive.
Best Diesel Cars In USA, Best Diesel Truck #7. GMC Sierra 2500HD/3500HD
The Chevrolet Silverado HD and its sibling, the GMC Sierra HD, have both undergone changes for 2020. This is the result of General Motors redesigning their Heavy Duty trucks.
The 6.6-liter Duramax diesel V-8 with 445 horsepower and 910 lb-ft of torque has been made available to the legendary GMC Sierra HD 2500 and 3500. Yes, the same engine powering the Chevrolet Silverado HD trucks. The same Allison 10-speed automatic transmission that was used in that truck works in this one as well.
Best Diesel Cars In USA, Best Diesel Truck #8. Ford F-150
The immensely popular Ford F-150 is available with a torquey diesel engine. Ford calls it Power Stroke just like the larger V8s in the Super Duty range. This 3.0-liter, 250-hp turbocharged V-6 produces a peak torque of 440 lb-ft at 1750 rpm.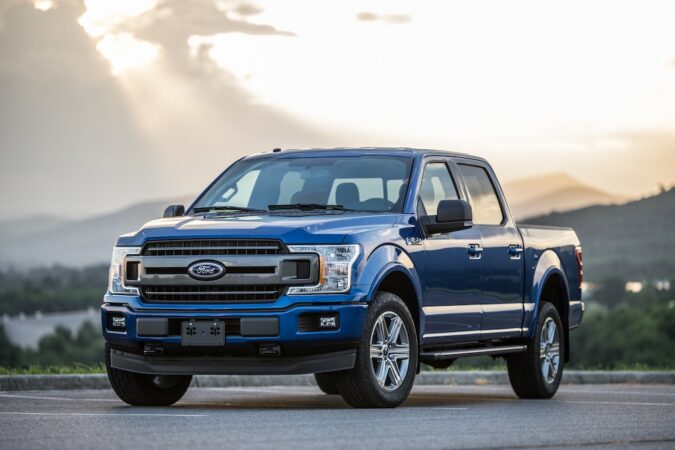 The Power Stroke, which is exclusively offered with four-wheel drive in the F-150, scores an EPA-rated 27 mpg on the interstate. It comes paired with a 10-speed automatic transmission. The diesel V-6 is an option that costs around $5000 and is available in the XL trim and higher.
For those thinking about keeping it for the long term, you'd probably be curious about the Ford F150 life expectancy miles. If so, we've previously discussed the best F150 model year, in addition to what year of the F150 to avoid. And, the most reliable F150 engine, if you're unsure about which ones to get, and which ones to blacklist.
With that in mind, we also have guides on the 2005 Ford F150 problems and 2013 Ford F150 problems. Or, if you're looking to get the F-150 and not any of the diesel variants, we've got you covered in our articles on the 2010 F150 5.4 Triton engine, as well as the Ford F150 5.0 engine problems.
Best Diesel Cars In USA, Best Diesel Truck #9. Ford F-Series Super Duty
A new 36,000 PSI fuel-injection system has been introduced to the optional 6.7-liter Power Stroke turbo-diesel V-8 in the Ford F-series Super Duty. It now produces a whopping 1050 lb-ft of torque. This places it in the lead in the battle of the gruff trucks, just ahead of Ram.
All F-250, F-350, and Ford F-450 Super Duty models come with the 475-hp Power Stroke V-8. In addition, a 10-speed automatic is also standard across all models. While you're at it, we also have some write-ups on the 6.0 PowerStroke years to avoid, as well as PowerBoost vs PowerStroke, if you're still unsure about this powertrain.
Best Diesel Cars In USA, Best Diesel Truck #10. Ram 1500
Diesel-powered half-ton pickups are still a rising market niche. The Ram 1500 set the standard for the sector back in the day. They introduced the Italian-built VM Motori 3.0-liter turbo-diesel under the name EcoDiesel in 2014. The third version of that engine now has a rating of 260 horsepower and 480 lb-ft of peak torque.
Just make sure you're aware of the Ram EcoDiesel reliability before you get one, though. The entire line of Ram 1500 pickups, from the utilitarian Tradesman to the opulent Limited, can be ordered with this engine. It costs an extra $4995 and comes mated to an eight-speed automatic transmission.
If you're planning to get one used, be diligent about the Ram 1500 reliability by model year. While they're mostly reliable, some Ram 1500 models have been troublesome, as proven by the myriad of 2014 Dodge Ram 1500 problems. Or, if you want something more unique, you might also consider getting the Viper truck, too.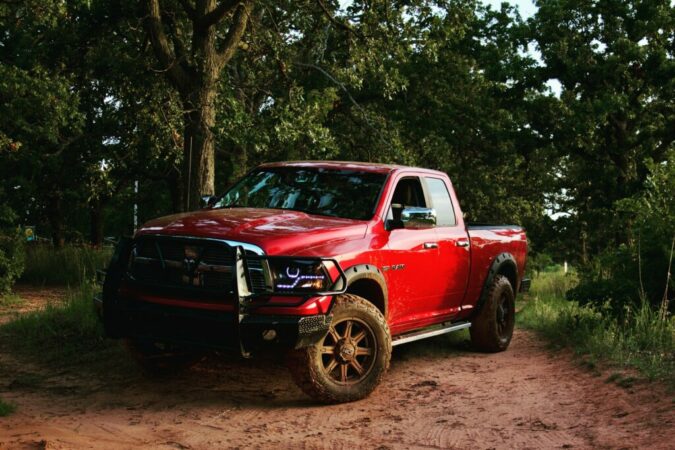 Best Diesel Cars In USA, Best Diesel Truck #11. Ram 2500/3500
Ram trucks were Dodge trucks in 1989, and sales were essentially nonexistent. When the old, three-quarter-ton Dodge Ram was coupled with the powerful Cummins 5.9-liter, turbocharged, inline six-cylinder diesel engine, everything was transformed. The initial Cummins was capable of 400 lb-ft of torque and 160 horsepower.
The three-quarter-ton Ram 2500HD's 6.7-liter Cummins six engine has an astounding 370 horsepower and 850 lb-ft of peak torque. However, it is an expensive $9300 option. The engine is also available in a 3500 High Output version with 420 horsepower. But the catch is that it produces a whopping 1075 lb-ft of torque.
These type of Ram trucks is certainly ideal as a workhorse, do-everything sort of vehicle. The immense weight of the RAM 2500 is also worth considering. Or, if you want something more vintage, you might be able to still find some old Dodge Power Wagon trucks still lying in a barn.
Best Diesel Cars In USA: In Conclusion…
Diesel engines are known to have significantly higher fuel efficiency. It goes without saying that diesel emits a lot fewer emissions. However, in the United States, gasoline-powered passenger vehicles account for 95% of sales. People here are oblivious to the financial and environmental benefits of diesel engines.
Sadly, the majority of European automakers, including Audi, BMW, Mercedes-Benz, and Porsche, no longer provide diesel engines for their utility vehicles that are sold in the United States. This is largely due to the Volkswagen "Dieselgate" scandal from 2015. Land Rover was the only European brand diesel SUV that survived in the United States until 2021.
Nevertheless, a sizable number of diesel-powered cars have been driven on American roads over the years. But as of now, it is true that the majority of diesel vehicles are trucks. However, there are, also a few SUVs available with diesel engines in the US. We have explored all of these options and you now know which are the options available to purchase.
FAQs On The Best Diesel Cars In USA
What Is The Best Diesel Engine
The Cummins Engine Company has earned a reputation for producing some of the industry's toughest diesel engines since it was founded in 1919. Along with producing some of the top truck engines, Cummins also makes excellent turbochargers, fuel systems, and generators. You have likely heard of the Cummins diesel engine even if you are not a fan of diesel trucks.
Why Are Diesel Trucks So Expensive
A diesel truck engine's production process necessitates more expensive parts. They cost more to produce because of the stronger components that make them up. Despite the fact that they are more expensive, you get what you pay for. That upfront cost has a lot of worth.
Do All Diesels Have A Turbo
Not every diesel vehicle has a turbo. There are naturally aspirated diesel engines. This indicates that for air induction, they are entirely dependent on atmospheric pressure. These engines are much weaker in terms of power. But every modern diesel engines are turbocharged.
What Is The Best Ford Diesel Engine
One of Ford's top engines is the 6.7-liter Power Stroke V8 diesel. The latest 6.7-liter Power Stroke engine produces 475 HP and a staggering 1,050 lb-ft of torque. When it comes to reliability, the 6.7-liter Power Stroke V8 has an excellent reputation. You shouldn't have many issues with it because it is one of Ford's most dependable engines.
Which Vehicle Provides Best In Class Diesel Torque
The 2021 Ram 3500 HD boasts the most impressive torque of 1,075 lb-ft thanks to its Cummins diesel engine. That is 75 more than the model from the previous year and 25 more than the Ford Super Duty's optional 6.7-liter Power Stroke turbo-diesel V-8 (1050 lb-ft).
Should I Buy A Diesel Truck
There are many benefits to choosing a diesel truck compared to a gasoline-powered one. Most diesel pickup trucks are more fuel-efficient than their gasoline-powered counterparts. Diesel trucks are also known to last longer than gasoline ones. Diesel engines frequently have a life of 500,000 miles or more which is highly impressive.
Who Makes Cummins Engines
It's a popular misconception that automakers like Ford or Chrysler own Cummins. In actuality, Cummins Turbo Technologies is an independent company that produces and sells a whole range of diesel and natural gas-powered engines. Many of your favorite trucks are powered by Cummins engines, and a number of industries use Heavy-Duty and High-Power Cummins engines.
Are Diesels More Reliable
Diesel engines are incredibly reliable and frequently have a very long lifespan. Diesel engines are really found in many vehicles that set records for great mileage. The renowned Mercedes-Benz 240D was retired after traveling nearly 3 million miles.
Does Diesel Get Better MPG
Diesel engines, even with extremely high compression ratios are often significantly more fuel-efficient than gas engines. Diesel fuel has more energy per gallon than gasoline because it is more energy dense. As a result, a diesel-powered vehicle frequently achieves 50 mpg or more.