Wondering what's the best electric garage heater to keep your garage warm during the winter? Well, there are quite a lot of options out there. If you're looking for ways to stay warm in your garage during the winter, this post will help you find the perfect heater for you.
Whether you need to do DIY projects or repair your car in the garage, we've compiled some excellent options for you to stay warm during the winter. Here's our table of contents to help you navigate:
Types Of Electric Garage Heater
There are several types of heaters depending on how you classify them. They can be powered in different ways, use different amounts of power, and have different ways of warming the room. In terms of how they warm up a room, you can break it down into two major types:
Convection Garage Heater
When talking about electric heaters, this is the type that most people refer to. Often referred to as the forced-air heater. A convection heater turns electricity into heat by using a resistance wire. This heat then warms up the heating elements inside the heater.
The heater usually has a fan that blows air through the heating element. The resulting air becomes warm, and in turn, it warms up the room. Sometimes, the heater doesn't have a fan and simply has a slot to draw in air and another to let air escape. The gist of it is that it warms the room by passing air through the heating elements.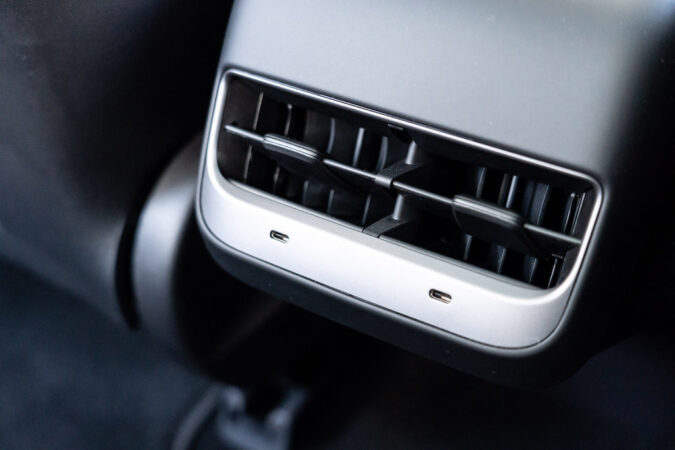 It's similar to how your car's heating system works. In cars, a blower fan blows air through a heater core where hot engine coolant passes. The coolant warms up the core and the resulting air from the blower becomes warm. The difference is obviously it uses electricity and not hot coolant.
Anyway, the biggest downside to convection heaters is that it tends to make the air dry. While warm air is less dense and can carry more moisture, most heaters have no system to add moisture into the air. The amount of moisture the air can hold compared to how much water it holds changes, and this makes the air feel dryer.
Infrared Garage Heater
A radiant heater or infrared heater uses radiation to heat the room. Yes, that sounds bad, but don't worry, infrared radiation from an infrared heater is perfectly safe. The biggest difference is that infrared heaters don't actually warm up the air in the room. Instead, it warms objects in the room such as yourself, your car, or your toolbox, making the room feel warmer.
The benefits are that it warms up objects almost instantly, and since they don't actually warm up the air, they don't cause dry air in the room which is a big deal for a lot of people. Additionally, they don't lower air quality since they have no fans to blow dust and other pollutants. Oh, they're also typically more power-efficient.
The drawbacks are that since it doesn't heat the air in the room, other people that just walk into the room will feel cold at first. Also, the room temperature will drop very quickly once the heater is off. And you have to make sure that nothing is obstructing the heater otherwise it can't warm up the room.
There are both propane-powered and electric infrared heaters. The former is not environmentally friendly and is potentially dangerous if not maintained properly. Anyway, now you know the different types of heaters based on how they work. For our recommendations, we'll list both convection and radiant-type heaters, but only the electrical kind:
Best Electric Garage Heater 120V
You can break down electric garage heaters by their voltage, which is either 120-volt or 240-volt. A 120-volt heater means it will work with your standard 120v outlet. Meanwhile, a 240-volt heater uses more power but can sometimes also work with a 120v outlet. However, you won't be able to use its full capabilities.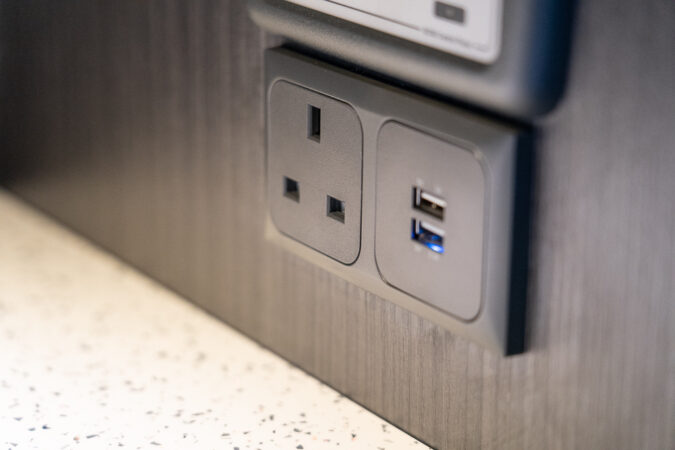 120-volt heaters work best for garages under 150 Sq. Ft, this is especially true for convection heaters.  However, some infrared heaters can warm larger garages even with 120-volt thanks to their efficiency. Of course, it still comes with the aforementioned drawbacks of infrared heaters. Most 120-volt heaters will draw around 1,500 watts, but some may use up to 2,000 watts.
Since it's going to use quite a lot of electricity, make sure your home can handle it along with other appliances that you have. Most houses won't have difficulties handling a heater along with other standard household appliances. But if for example, you have an electric car charger in your home, then you might want to double-check.
Anyway, according to Learn Metrics, it'll run you around $4.80 to run a 1,500-watt electric heater for 24 hours. With all that in mind, here are the best 120-volt electric garage heaters you should consider:
1. Top Pick: DeLonghi Mica Thermic Panel Heater HMP1500
We like this offering from DeLonghi because of two reasons: first, it's portable and it looks sleek. You can easily move it where you need it thanks to the compact design and caster wheel. And its thin black panel look will blend in with any room easily.
Second, the Mica Thermic technology means that although it's a convection heater, it doesn't need a fan to force air through the heating elements. The sheets of mica mean that they can produce both convection and radiant heat, and the result is that it's much quieter than a standard convection heater.
The DeLonghi comes with a wall mounting kit should you want a more permanent solution, but we like this portable setup so we can use it anywhere in the house.
It has an adjustable thermostat with multiple settings, including an automatic setting. Additionally, it has a thermal shutoff function to prevent overheating. And a tip-over switch also automatically turns it off and sounds an alarm if it's knocked over. Especially useful if you have kids in the house, or if you're a little clumsy.
The downsides? Well, at $239 it's not exactly cheap. If anything, it's one of the most expensive 120-volt heaters out there. But it's a great product, comes with a 3-year warranty, and there are over 4,000 reviews of the DeLonghi on Amazon with 67% of them being 5-star reviews.
2. Top Infrared Pick: Heat Storm HS-1500-PHX-WIFI
There are many good options when it comes to infrared heaters, but our top pick has to go to the Heat Storm HS-1500-PHX-WIFI. Yes, we're a sucker for smart products that can be controlled through our phones (and by learning how to connect my phone to my car).
This 1,500-watt infrared heater has to be mounted on the wall though, so you'll need to go through a bit of an installation process. But it has a nice clean look, and the process isn't too difficult.
The highlight is, of course, that it can connect to your WiFi network and you can control it with your phone. And it's also compatible with Google Home and Alexa. But if you're not tech-savvy, don't worry, it has conventional buttons and remote control.
The Heat Storm has a temperature range between 40 and 99 degrees Fahrenheit. And there's a tip-over switch that can automatically turn it off just in case it falls from the wall.
The Heat Storm will cost you $129 before shipping, which we think is very reasonable for what you're getting. There's a 1-year manufacturer warranty, and with 72% out of 11,000+ ratings giving it a 5-star rating on Amazon we really don't need to say anything else.
3. Convection Runner-Up Pick: Broan-NuTone 9815WH
If you don't mind getting a more permanent convection heater, we suggest taking a look at the Broan-NuTone 9815WH. This heater needs to go inside your wall, so the installation process is not exactly straightforward. You can learn how to install one from the video below:
However, the Broan-NuTone is highly recommended by a lot of reviewers. The best thing about this is that while it draws 1,500 watts as standard, you can easily convert it to 750 watts if you'd like. If you have a small garage, this is great and you can save some money on the electricity bill.
It also has a built-in thermostat to control the heat setting. And surprisingly, many reviews note that it doesn't make a lot of noise considering that this is a fan-forced convection heater.
At $168 it's not a bad option at all, and it has a 69% 5-star rating out of 644 ratings on Amazon. The biggest downside is only the installation procedure.
4. Infrared Runner-Up: Dr. Infrared Heater Portable Space Heater
If you want a more portable infrared heater, then we recommend the Dr. Infrared Heater Portable Space Heater. This 1,500 space heater is small, and has caster wheels so you can easily move it around should you need to.
It also has an electronic thermostat, and you can set the temperature to anywhere between 50 and 85 degrees Fahrenheit. It also has an automatic shutoff timer, several settings including an Eco setting to save power, and comes with remote control.
There are several models available, including one with a humidifier should you need it. But the base model costs $129, and there are thousands of 5-star reviews for this product. Definitely worth a look.
5. Budget Pick: NewAir NGH160GA00
If you're looking for a small, portable, and easy-to-use convection heater then the NewAir NGH160GA00 is your best budget option. Yes, the name is a mouthful, most appliances are. We're going to refer to it simply as the NewAir from here on out.
The NewAir is about as simple as it gets. You plug it into your standard 120v outlet and turn it on, of which there are three fan options: normal fan, half-speed heated fan, and full-speed heated fan. The normal fan function is quite nice since it means you can use it to cool down on hot summers.
Overall, it's not too impressive nor is it feature-rich. But considering the NewAir costs just $64.99 ($54.99 if you buy from Amazon), we're not going to nitpick here. If you're trying to keep your garage warm for cheap, this is about as cheap as it gets.
Best Electric Garage Heater 240V
If you have a larger garage, then you're going to need 240-volt heaters to keep the entire garage warm. This is ideal if you have a four-car garage or an auto repair shop. But to make the best use of them, make sure you have a 240-volt outlet in your garage.
As for power usage, they will typically draw up to 4,000 watts which is quite a lot. And some of them can even draw up to 5,600 or 6,000 watts. Unless your home is capable, you might need to turn off some lights and other appliances when you want to use a 240v heater.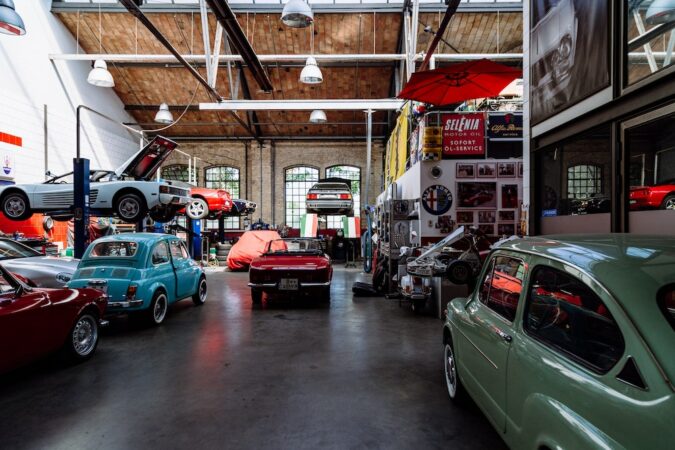 The cost to run them? Usually, around $12.72 for 24 hours, so almost three times the cost of a 120v heater. Note that in some cases you may need to install a separate breaker for these heaters, which can add another $130. Best consult with an electrician before you make any purchase.
They're quite expensive to purchase and run, but this is the price you have to pay to keep a large garage warm. Here are some top recommendations:
1. Top Pick: Fahrenheat FUH Electric Heater
This often comes as the top pick for a 240v electric garage heater—and with good reason. The Fahrenheat is plenty powerful and claims that it can provide heating for a garage up to 1,300 sq. ft, making it ideal even for commercial usage.
The temperature setting for this ranges anywhere between 45 to 135 degrees Fahrenheit. And while there's a knob to control it, it also comes with a remote control should you want to ceiling-mount it in which case it'll be out of reach.
The Fahrenheat FUH Electric Heater will draw 2,000 watts on its lowest setting, and 5,000 watts on its highest setting. If you have a two-car garage, this is probably a little overkill unless it gets really cold where you live.
This warmth will set you back $343 before shipping, and you'll have to either wall mount or ceiling mount it. Oh, it also has directional control should you need it. And the reviews for this product are overwhelmingly positive.
2. Top Infrared Pick: Dr. Infrared Heater DR-975
If you prefer the warmth of an infrared heater instead, then consider the Dr. Infrared Heater DR-975. It's a 240-volt infrared heater that can draw up to 7,500 watts of power should it need to.
Much like the Fahrenheat, it also comes with a bracket so you can mount-wall it if you like. It comes with remote control, and you can set the temperature to anywhere between 50 to 90 degrees Fahrenheit. Not as impressive as the Fahrenheat, but it comes with the usual benefits of an infrared heater.
Unlike smaller infrared heaters, it has a fan to help spread the heat and make it more efficient. There are also five adjustable louvers to direct airflow, and has a timer feature.
Overall, it's the best-infrared heater that money can buy. Speaking of money, it's going to set you back $299, but it's often on sale for around $250. And like most other products here, it comes with a 1-year warranty.
3. Infrared Runner-Up: Dr. Infrared DR-988
The Dr. Infrared DR-988 Garage Heater has a rugged design that's designed for outdoor and semi-outdoor use, so it won't mind if you keep the garage door open.
Unlike the other 240-volt heaters on this list so far, the DR-998 doesn't have a mounting bracket. But Dr. Infrared Heater claims that it's designed to sit safely in any space. If you don't like installing a heater on a wall, this is a great choice. We like it since it can be portable.
It comes with a NEMA 630P power cord to ensure optimum performance. And you can plug it into a 208 or 240-volt, but the latter means it'll draw around 5,600 watts. The downside is that it can't oscillate, and doesn't come with remote control.
The lack of features does mean it's a bit cheaper than most other 240-volt heaters. The MSRP for one of these is $129, although some may sell it above that price. Nevertheless, it's affordable, portable, and capable.
4. Convection Runner Up: NewAir G56
There are plenty of good convection 240-volt electric heaters out there. But the NewAir G56 takes our pick thanks to its portable design. If you're not a fan of installing heaters, this is the one for you.
At $199, the NewAir G56 has a stainless steel body, dual-fan modes, and a single-pole thermostat that can automatically maintain temperature. There's no remote control, but the portable design means you can put it just about anywhere and easily control it.
It also comes with a 1-year warranty good for replacement or repairs. And NewAir claims that it can warm a large room up to 800 sq. ft. However, some reviews note that it's more ideal for areas of around 560 sq. ft. instead. Still, it's plenty powerful.
5. Budget Pick: Dr. Infrared Heater DR-966
Yet another offering from the Doctor, but this time it's a convection forced-air heater. If you want a budget infrared heater, then it doesn't get better than the DR-988. But if you're looking for a budget convection heater than the Fahrenheat, then this DR-966 is very reasonable at $158.
This fan will draw either 3,000 or 6,000 watts of power, has a bracket so you can wall or ceiling mount it, and has an adjustable thermostat. It also has an 8-inch fan to help spread the warmth, and five louvers to direct airflow.
Reviews note that the fan is relatively quiet, and it has visual alarms to alert you of dangerous temperatures. It seems like a great option, especially when you consider the price.
However, there's one big drawback: the power cord is not included in the box. You'll need to purchase an 8-gauge wire with 35-amps. The installation will be a hassle, not great if you don't enjoy electrical DIY work, such as myself.
Electric Garage Heaters Facts:
An electric garage heater can keep your garage warm and toasty for comfortable and productive work during cold weather.
The best electric garage heater for your garage or workshop depends on floor space requirements, the type of heater, and safety features needed.
We provide a list of the best electric garage heaters in each category, based on quality, functionality, and overall value.
We've shared how the testing of the best electric garage heaters was conducted, including setup, heating effectiveness, and safety features testing.
Heat Storm 1,500 Watt Wi-Fi Infrared Heater is the best overall electric garage heater because of its sleek Wi-Fi controls, attractive appearance, and wide temperature range.
Lasko 1,500 Watt Digital Ceramic Space Heater is the best bang for the buck, producing quiet heat and distributing it evenly with its oscillating function.
Aikoper 1,500 Watt Ceramic Space Heater is the best portable electric garage heater that heats up quickly, evenly, and quietly with an oscillating function and has an adjustable digital thermostat.
Broan-NuTone 198 High Capacity Wall Heater is the best wall-mounted electric garage heater because of its heavy-duty construction, flexible voltage, and ease of cleaning.
Dr Infrared Heater DR-988 Heater is also a good option for those who enjoy radiant heating, forced hot air, and big-time performance, but buyers may need to hire an electrician for setup.
We've recommended the best electric garage heaters for quality, price, functionality, ease of installation, and safety features.
Best Electric Garage Heater FAQ
Got any more questions on how to keep your garage warm? You might find these answers useful:
What Is The Best Electric Garage Heater
If you don't have a large garage (under 150 square feet for example), then we recommend either the DeLonghi Mica Thermic Panel Heater HMP1500 or the Heat Storm HS-1500 if you prefer an infrared heater. For larger garages, the absolute best electric heater is the Fahrenheat FUH. Reviews are overwhelmingly positive from both the media and consumers. But if you prefer infrared/radiant heaters, consider the Dr. Infrared Heater DR-975.
How To Heat A Garage
You need to install good insulation in your garage to ensure it stays warm in the winter, which usually costs up to $1.25 per square foot. This works best with mild winter, otherwise, the most feasible option is to use an electric heater. Other options such as installing a ductless mini-split system and installing a radiant heat system underneath the floor or inside the walls are typically quite expensive and often require professional services.
How To Heat A Garage Cheaply
Like it or not, the best way to heat a garage on the cheap is to buy a cheap electric garage heater. Such as the NewAir NGH160GA00 which costs under $70, and should cost no more than $5 to use over 24 hours. A combustion space heater is another option, but the smell of gas may bother some people and produces harmful carbon monoxide. Because of that, we prefer electric ones.
What Is The Best Garage Heater Natural Gas Or Electric
We'd go with electric for three reasons: first, they're typically cheaper to run even if they're not quite as efficient. Secondly, electric heaters are generally safer. As long as your home can support the wattage and you have a good electrical system in your home, electric heaters are going to be easier to maintain and safer. And finally, even the forced-air ones are usually quieter than gas heaters.
Best Electric Garage Heater: Wrap Up
Those are our top 10 picks for an electric garage heater. Five each for the 120-volt and 240-volt variants. A lot of them have similar prices, so if you can stomach the electricity bill, you might want to consider some of the 240-volt heaters even if you have a smaller garage.
If you're having difficulties deciding, our advice is to pick the portable ones that don't require installation work. This means that even if it turns out not to be ideal for your garage, you can move the heater to another room easily and use it there, such as in your bathroom for example.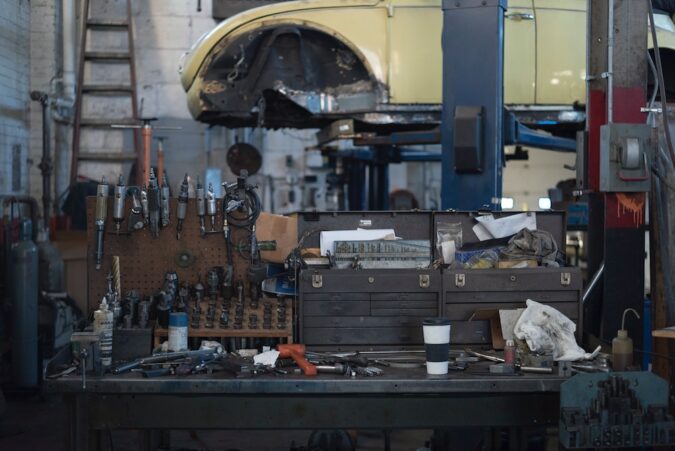 Also, if you don't like dry air, then the infrared ones are definitely for you. Of course, if you already have a humidifier at home, then you need not worry about the dry air that the convection heater produces. Hopefully, this will help you pick the right heater for your garage, and good luck this winter!