Looking for a new car that gets decent gas mileage without breaking the bank? We decided to conduct some research to find the best gas mileage cars under 10k that are also attractive and reasonably priced. Because we are aware of how difficult it can be to find a vehicle that fulfills every requirement on your list.
Both the price of gas as well as new and used cars are still very expensive. Who knows when they will descend once more? Not us. However, we are aware that there are a few inexpensive, fuel-efficient cars on the market. We realize it's difficult to believe. Here are a few of the top ones that you might find in your local classifieds.
Best Gas Mileage Cars Under 10K
As gas costs have increased and customers have grown more concerned about climate change, fuel economy has emerged as a key selling point. More and more regular consumers are starting to look for fuel-efficient cars as the demand for high-efficiency vehicles rises.
Hence, more and more models are being introduced by brands to try to keep up.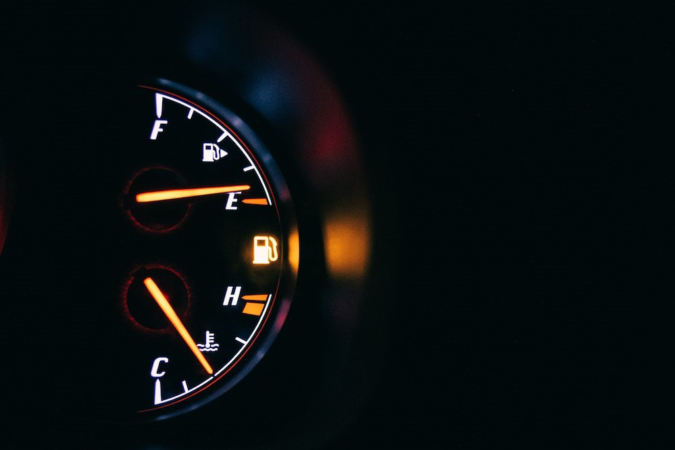 Some people might think that fuel efficiency is only relevant for new models. However, the used car market still has a demand for fuel-efficient vehicles. Both buyers and sellers would be prudent to keep this in mind while looking for or selling a used car.
There are actually lots of options for solid, high-mileage used cars. These won't set you back more than $10,000. Individuals who can only acquire terrible credit auto loans or who simply don't want to spend an arm and a leg can look into these options.
Even though they may not be the most appealing cars on the market, they are all capable of taking you where you need to go. As many sizes and body types as possible are covered in the list.
Best Gas Mileage Cars Under 10K #1: Toyota Prius
Even if the Toyota Prius is the obvious pick, there's simply no way to criticize it for being economical. Long-distance commuters and taxi drivers (if you know how to drive for Uber) all around the world like Priuses for their unrivaled blend of Japanese reliability and fuel-efficient performance. Therefore, buying a used Toyota Prius is one of the best things you can do.
A Prius may be purchased for far less than $10,000. However, models that cost less will typically require more frequent repairs and maintenance to keep them operating. However, there are many Priuses with odometer readings of over 500,000 miles, so higher mileage shouldn't always be a deal-breaker.
The second-generation Prius (2004 and after) has a lot of cabin and trunk capacity. The 2012 Toyota Prius has a city/highway fuel economy rating of 49/46 mpg. Also, according to many owners, it's fairly simple to achieve an even greater mileage.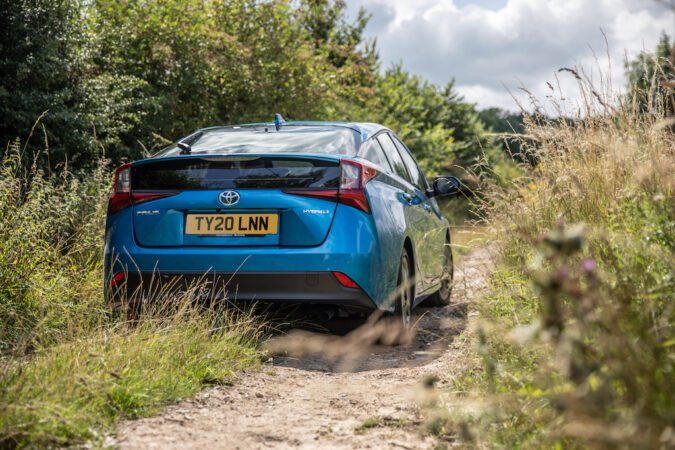 Toyota Prius (2009-2013)
The Toyota Prius from 2009 to 2013 is a market leader for cars of its kind, just like its forebears. It features a roomy cabin and great fuel efficiency. It achieves 48 mpg on the freeway and 51 mpg in the city. Give it some years as well as wear and tear, you may have to consider a Prius battery replacement at some point.
Toyota also debuted the Prius Plug-In Hybrid in 2012. It was essentially a copy of the Prius Hybrid but with a larger battery and a range of up to 13 miles in all-electric mode. The Prius is a clear choice for anyone shopping for a new vehicle since it offers the ideal balance of technological features, practicality, and fuel efficiency.
Whatever you decide, getting a Prius will save you money and get you one of the most fuel-efficient hybrids for less than $10,000. Nonetheless, there are still some folks who wonder about how long do Toyota Prius last, or are Prius even good cars or not. Indeed, there are certain specific Toyota Prius model years to avoid.
While it's among the most reliable cars that you can buy today, sporadic issues (as with any vehicle) may come up now and then. These include any odd issues like how your Prius won't start. On top of that, owning a Prius means being wary of cat converter theft, as the high price of a Prius catalytic converter price isn't easy to swallow (with some pointers from a free catalytic converter price app).
Toyota Prius C (2012-2016)
The Prius C was introduced in 2012. It is a scaled-down and more affordable variation of the well-known Toyota hybrid. It is extremely fuel efficient and has a high-reliability rating. An electric motor and a 1.5L engine work together to power the Prius C.
It is a five-seater with 17.1 cubic feet of cargo space when the back seats are folded. 53/46 mpg city/highway are the fuel-efficiency ratings for the 2016 Toyota Prius C. This indicates that you can go up to 475 miles on a single 9.5-gallon tank.
Best Gas Mileage Cars Under 10K #2: Honda Civic Hybrid
There's a solid reason why almost everybody knows someone who has owned a Honda Civic. They have remained household favorites for many generations. Thanks to a winning combination of competitive pricing, low maintenance expenses, and high reliability.
Honda originally debuted the hybrid version of its wildly successful Civic model back in 2001. It was then the most fuel-efficient 5-door gasoline vehicle in existence. It was 40% more efficient than the conventional Civic model.
With a highway fuel economy rating of up to 45 mpg, the Civic Hybrid also brings efficiency to the table. Additionally, because so many Civics were sold, there is always a new supply of used inventory, making Civics one of the simplest cars to locate used.
Honda Civic Hybrid (2007-2013)
By 2008, the second generation Civic was launched and it had a more potent electric motor. This allowed it to get incredible mileage of 40 mpg in the city and 45 mpg on the interstate. This year's Civic hybrid, which is currently the second-highest-selling hybrid in the world, is valued at about $8500 by kbb.com in excellent condition.
The 5-passenger hybrid sedan has sufficient room both upfront and in the back. Drivers can select the Honda Civic hybrid that best suits their needs from the two trim levels offered.
Unfortunately, its interior features various plastic components. This some people believe makes them look cheap rather than attractive like the interiors of similar cars. However, this car is ideal for you and your budget if fuel efficiency is what you're after!
In addition, its reliability is also impressive. If you're wondering about how long do Honda Civics last, the answer is pretty long. With its bulletproof dependability, there are still sporadic issues that you need to know about here and there, such as the Honda Civic air conditioner recall, or issues where your Honda Civic just won't start.
Best Gas Mileage Cars Under 10K #3: Honda Insight Hybrid
The Honda Insight is yet another devoted member of Honda's reputable fleet. Honda is a fan favorite for vehicles that get exceptional gas mileage. The Honda Insight was the brand's first hybrid car to hit the American market. It provided more frugal drivers with an affordable opportunity to become green.
Its first generation (1999–2006) was a two-door, two-passenger liftback while its second generation (2009–2014) was a four-door, five-passenger liftback. It evolved into a four-door sedan in its third iteration (2019–present).
Many families have bought this vehicle, a four-door hatchback that seats 5, for local travel and longer journeys. The program Eco Assist, developed by Honda to assist you to drive more efficiently, is also standard on newer models.
Drivers have three trim levels to pick from, and in later models, they can spend extra money on Bluetooth connectivity or enhanced sound systems.
2006 Honda Insight
The incredible 2006 Honda Insight, is still the most fuel-efficient mass-produced hybrid ever created. It has been found listed at under $6,500 for a vehicle in great, low-mileage condition. It is capable of an astounding 60 mpg in the city and 66 mpg on the highway.
The E.P.A. predicts that the 2006 Insight can achieve 70 mpg with the air conditioner off. This significantly exceeds even the most spectacular hybrid versions currently on the market, over nine years later.
The 2006 Honda Insight is by far the most affordable, fuel-efficient used car on the market right now for this kind of value. It's understandable if you're inclined to get one, but good luck doing so as only about 17,000 units were ever sold.
Best Gas Mileage Cars Under 10K #4: Chevrolet Cruze Eco
The Chevrolet Cruze (fun fact, do check out our explainer on the 2013 Chevy Cruze catalytic converter) is another sedan that has been mostly overlooked by the wider automotive community. It incorporated every typical sedan aesthetic cliché into a single vehicle.
Despite its dull appearance, it is a good used purchase and costs around $6,000. Because of their quick depreciation, even 2014MY cars can be found in decent shape for less than $10,000.
2014 Chevrolet Cruze Eco
You should never undervalue the 2014 Chevy Cruze (just be wary of its problems) Eco because it is a high-quality vehicle. The Chevrolet Cruze Eco, one of the best-selling vehicles in the Chevrolet series, is a fantastic option for anyone searching for a compact sedan.
The Eco variant has a 1.4-liter turbocharged four-cylinder engine that generates 138 horsepower.
Despite being a little slower than other compact vehicles in its class, the Cruze's 33 mpg combined EPA fuel economy more than makes up for it. Drivers also commended the cabin's absence of wind, engine, or road noise.
You won't be let down if you're seeking a car that's tech-friendly. The Cruze has a GPS system, a 7-inch touchscreen, a Pioneer radio, and keyless ignition.
And as we highlighted earlier, many do wonder whether are Chevy Cruze good cars, or not. As long as you'll well-versed on some of the more trouble-prone models and keep on top of the more common Chevy Cruze problems, you'll be fine.
Best Gas Mileage Cars Under 10K #5: Ford Fiesta
The Ford Fiesta embodies the adage that good things come in small packages. This little car has a lot of power. Simple journeys to the post office are made to feel exciting by the Fiesta's responsive steering and dynamic handling. With a sport-tuned suspension that improves the car's reflexes, the sporty ST variant offers even more.
In addition, because of its reasonable purchase price and low maintenance costs, it received the KBB five-year cost-to-own award. This car is for you if you're seeking an environmentally sustainable ride with a sporty and enjoyable vibe.
2012 Ford Fiesta
When it was released in 2008, the sixth-generation Fiesta wowed drivers and critics alike with its shockingly sporty performance and superb handling. Thanks to its 120 horsepower, 1.6L 4-cylinder engine, this potent supermini achieves 29 mpg in the city and 39 mpg on the interstate.
This fuel-efficient tiny vehicle is valued at roughly $7,000 by kbb.com, which is a great deal. Plus, it did show noticeable improvement as far as Ford Fiesta reliability issues are concerned. At least, when compared to the numerous 2011 Ford Fiesta problems.
Best Gas Mileage Cars Under 10K #6: Honda Fit (2007-17)
This unusually roomy economy car was introduced during the peak of the high gas price plateau. It is still recognized as one of Honda's best models, with many continuing in use and in excellent condition. Additionally, drivers appear to adore them, which is presumably due to the Fit's 33 mpg city and 38 mpg highway ratings.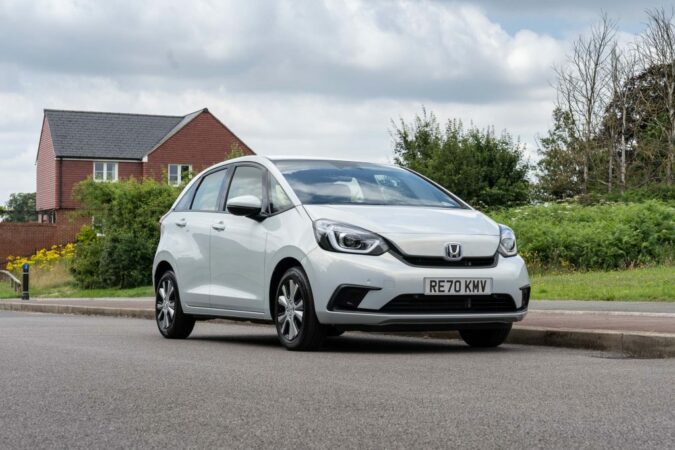 The Fit is a great vehicle for regular commuting or small group road trips thanks to its efficiency and roominess. It has a big interior as well with 52.7 cubic feet of cargo capacity. You can even squeeze a bicycle inside with the back seats folded without removing the front wheel.
The Honda Fit sports a responsive steering wheel and impressive ride quality. Additionally, this model is more than simply inexpensive now and in the future with a worth of roughly $7,800 for a great condition example. It's also a good idea to know which is the best year for Honda Fit.
Best Gas Mileage Cars Under 10K #7: Mazda Mazda 3 (2012-15)
For all the right reasons, the Mazda 3 attracts attention. It's a well-liked option in the compact car segment since it strikes the ideal balance between cost and appearance. It has a reputation for having slick aesthetics and excellent handling. This vivacious sedan also has a hatchback option, transforming a regular sedan into a sports car.
Starting in 2012, the Mazda 3 boasts a 2.0L Skyactiv engine that is reliable and very fuel-efficient. With a 155-horsepower 2.0 liter, 4-cylinder engine mated to a six-speed automatic or manual transmission, the Mazda 3 can go from 0 to 60 mph in 8.5 seconds.
It is also one of the few vehicles currently offering a conventional 6-speed automatic transmission. Beautiful 17-inch alloy wheels, keyless ignition and entry, sports seats, and dual climate control are further features of the car. As you're looking into getting a Mazda 3, its reliability is something you can mostly rely on, too.
30/40 mpg is the city/highway fuel-efficiency rating for the 2015 Mazda 3 sedan with the 2.0L engine and automatic transmission.  So think about the Mazda 3 if you're looking for a fun, fast car that gets great gas mileage.  Just make sure you avoid some of the slightly more problems-prone Mazda 3, like the 2010 model.
Best Gas Mileage Cars Under 10K #8: Toyota Corolla (2005-18)
There is a reason why Toyota has sold more than 40 million Corollas since its initial generation and was the best-selling nameplate in the world for nearly fifteen years, from 1997 to early 2012. This is due to the car's almost ludicrous level of reliability. Many of them are still in use today and have well over 100,000 miles on them.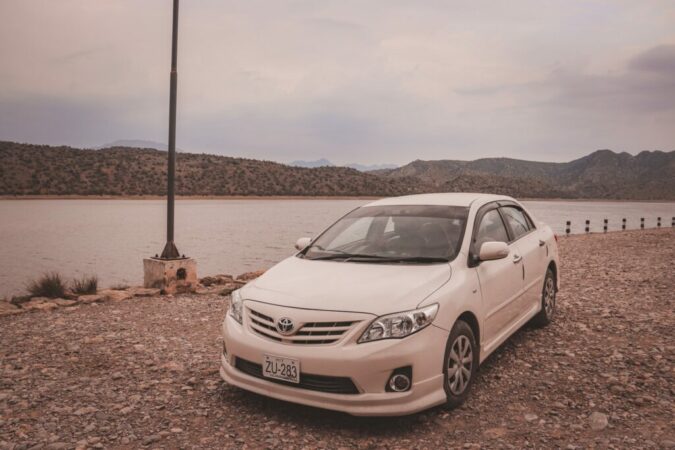 Additionally, the 2008 model (the last model year of the first generation) stands out for being incredibly affordable, with a kbb.com value of roughly $7,500. It also comes with astounding fuel economy ratings of 28 mpg city and 37 mpg highway. If you can locate someone looking to sell one, this might be exactly what you want at that price point.
The Corolla is renowned for its roomy, comfortable cabin, as well as smooth, and quiet ride. The 1.8-liter four-cylinder is not a rocket. But with routine maintenance, it has been known to endure up to 300K miles. Ownership expenses are quite low. Finding a used Toyota Corolla for less than $10,000 won't be difficult.
2009 saw the first makeover of the Corolla, while 2014 saw a second. The Corolla from 2014 and beyond has a roomier interior and sportier styling. The 1.8L engine and automatic CVT transmission of the 2016 Corolla are rated at 29/37 mpg for the city/highway.
Irrespective of its bulletproof reliability, you should not be complacent about some of the common Toyota Corolla problems, especially problems with the 2010 Toyota Corolla. So, do take some time to study the best Toyota Corolla model year, while also keeping a close eye on the Toyota Corolla model years to avoid.
Best Gas Mileage Cars Under 10K #9: Fiat 500 (2013-15)
The Fiat 500 is a diminutive two-door economy car that is packed with surprises despite not being a family-friendly vehicle. Adults will like its roomy cabin, and driving about town is made fun by its classic style and Italian flare.
Drivers can enjoy an affordable automobile without compromising style. Thanks to the hatchback and convertible models, five trim options, and three engines that are offered.
The Fiat 500 has an average fuel economy of 34 mpg with the manual transmission, and 30 mpg on average with the automatic transmission. The 500's Sport, Turbo, and sporty Abarth models are available for those who desire a little bit more speed. However, the Pop trim would be the most ideal option.
The Fiat 500 is the ideal vehicle for you if you're looking for something that's inexpensive, enjoyable, and economical.
Best Gas Mileage Cars Under 10K #10: Nissan Versa Note
The Nissan Versa Note is a subcompact car that is unexpectedly spacious and attractive in addition to having excellent fuel economy. Although it has a sporty look from the outside, some drivers felt the horsepower numbers could be higher. The Versa Note has EPA ratings of 31/40 mpg in city/highway respectively.
This compact car more than makes up for its lack of horsepower in features. Even the cheapest second-gen (2014–2019) Note models come equipped with Bluetooth. Other options like heated seats, a 360-degree parking camera, and keyless ignition are all available. The Note's enormous 38.3 inches of rear legroom will please passengers in the back.
The Versa Note is a fantastic option if you're a thrifty shopper looking for an efficient hatchback that won't break the bank. As far as long-term reliability is concerned, do be careful with some of the Nissan Versa problems, especially the array of dependability problems on the 2012 Nissan Versa.
Best Gas Mileage Cars Under 10K #11: Volkswagen New Beetle
Who knew the Volkswagen Beetle was famous for more than just its unique look and the excruciating games it inspires? With an astounding 37 mpg city and 44 mpg highway, the 2006 New Beetle model gives Volkswagen enough to brag about.
It also comes with a 5-speed manual transmission. This outstanding little hatchback has a $6,500 kbb.com valuation and is easily recognizable. If you're getting one, make sure you're also concerned about the common VW Beetle problems, just to help make your ownership experience that bit easier.
Best Gas Mileage SUV Under 10K: Ford Escape Hybrid
With its 2005 debut, The Escape Hybrid marked Ford's entry into the hybrid industry and helped fill a void in the still-relatively-empty hybrid SUV market. Ford updated the Hybrid Escape in 2006, achieving a remarkable 34 mpg in the city and 30 mpg on the highway, guaranteeing a range of about 500 miles on a single tank of fuel.
This was significantly more efficient than the comparable SUV market and even outperformed the basic Escape's 19/24 mpg rating. This SUV is a great deal for anyone who is unwilling to give up size and performance for fuel efficiency with a kbb.com value of $8500 for the 2006 model.
For those who have a bigger budget, you could also consider the Ford Escape plug-in hybrid model. Regardless, you need to be diligent about the Ford Escape years to avoid, and some of the more common Ford Escape problems. For the most part, the Escape is a fairly reliable machine.
With that being said, among the more frequent issues, as is shown by the plethora of 2005 Ford Escape problems, 2010 Ford Escape problems, and 2013 Ford Escape problems show. Not to mention, the Ford Escape transmission problems that many past and current owners have noted.
Best Gas Mileage Luxury Car Under 10K: Audi A3 TDI
Do you want a car that is luxurious but won't break the bank? The opulence and fuel efficiency of the Audi A3 TDI Premium is superbly balanced. You'll like the Bluetooth and hands-free features while enjoying the panoramic sunroof on a lovely day.
You can make use of options like dual-zone automatic climate control and leather upholstery, which are offered in two trim levels. Not to mention the backseat's generous passenger space. Even with the back seats up, you still have approximately 20 cubic feet of cargo capacity.
With its remarkable 42 miles per gallon fuel economy, this car can easily manage lengthy drives along the coast. The A3 also boasts a tonne of safety features that will keep you and your loved ones secure.
You will be able to find good examples of the 2013 model year of the A3 for less than $10,000. It also helps that the A3 is one of the most reliable Audi models around. Yet, you should still be wary to allocate a part of your budget for the sometimes-costly Audi maintenance cost.
Most Efficient Electric Car Under 10K: Nissan Leaf (2011-17)
The Leaf is an EV, so you won't need to bother about belts, spark plugs, or oil changes because there is no engine. Simply leave it plugged in overnight to charge, then use the battery to drive. However, its restricted range is the biggest drawback. Owners of the 2011 Leaf, now 7-8 years old, report a real-world range of fewer than 40 miles.
The range on more recent models is substantially higher. The Leaf can be useful for short trips if you have a separate vehicle for long commuting. The EPA rates the 2016 Nissan Leaf at 105 combined mpg. The Leaf also gets high marks from Consumer Reports for reliability.
One of the things that you have to be wary of with the Nissan Leaf, as with any other EV, is the battery. After some time and years of use, the battery will begin losing capacity, thus reducing its effective range. Once that milestone reaches, the cost of a Nissan Leaf battery replacement is something you need to prep for.
In Conclusion…
There are still affordable cars available, despite the fact that the cost of gas and used cars may not decrease anytime soon. You may need to look hard and you may locate one with high mileage. But on your next road trip, you probably won't care as you pass by numerous gas stations.
We worked hard to give a selection of models to meet different tastes while concentrating on providing the most value and reliability for the money. We gave priority to models that are renowned for their longevity and low operating costs. Additionally, we excluded some models because they encountered more recalls than usual.
We cannot guarantee how each car will operate. But we have generally offered advice on which models might be the best value or most dependable. Despite our research, we nevertheless advise you to further research your options before making a decision.
Frequently Asked Questions
What Is Good MPG
Achieving good gas mileage entails using less fuel over a higher distance per mile. Gas mileage is measured in miles per gallon (MPG). A good MPG for a new automobile is between 50 and 60. Due to lower CO2 emissions, having this enhanced fuel economy contributes to lowering operating expenses and road tax.
What Is A Good Starter Car
Small cars tend to be the best options as they are the most affordable to buy, maintain, and repair. They also should have the lowest insurance groups due to their small engines. Along with these factors, their minimal repair costs, also make them desirable as starter vehicles.
What's The Best Used SUV To Buy
The Toyota RAV4 is a small yet roomy compact SUV with a high level of reliability. 90% of RAV4s sold in the last ten years are still on the road, according to IHS Automotive. U.S. News & World Report rates the reliability of the majority of RAV4s at 5/5.
Is A Jeep A Good First Car
Even though it's not a conventional car, a Jeep makes a good first vehicle. These cars offer a sensible compromise between safety and price. It features a package that functions both on and off-road. Jeeps may not have the luxury or speed found in other vehicles, but they will nonetheless transport you comfortably through every terrain.
What Car Is The Most Reliable
According to consumerreports.org's annual auto reliability brand rankings, Toyota, Lexus, and BMW are the top three most reliable manufacturers. BMW joined the two reliability heavyweights on the podium after moving up 10 positions from the previous year. Mazda, which came in second place last year, fell two spots to finish in fourth place, while Honda completes the top five.
Why Are Mazdas So Cheap
Mazdas are so inexpensive because they don't enjoy the same level of brand recognition as brands like Honda and Toyota. Due to the demand created by their reputation for being incredibly dependable over the past few decades, Toyota and Honda can command up to 20% more than other automakers.
Is A Bmw A Good First Car
BMWs are excellent first cars for a number of reasons. Most importantly, they are reliable. BMWs are renowned for their durability and safety. They are also reasonably priced, especially when you take into account all the features and benefits they have to offer.
Are 4 Cylinder Cars Good For Long Trips
The power-to-weight ratio, economy, and handling are more crucial factors than the number of cylinders. A smoother ride with less vibration and burping will result from adding a couple more cylinders. But if you don't need the absolute least amount of noise and vibration, a 4-cylinder one is more than adequate for long trips.