I find cleaning cars to be extremely therapeutic. Washing away all that dirt and grime is just so… Very pleasing and satisfying. But no matter how shiny the rest of your car may appear, nothing will make it look as ancient, dulled, and worn-out as foggy and dirty headlights. Alas, once your headlights have been clouded up enough, it can be tricky to clean without the best headlight restoration kit on hand.
Besides, if eye candy alone isn't enough to convince you to get a headlight restoration kit, remember that fogged-up headlights also affect visibility. All that light from the bulbs wouldn't be able to shine its way through as well. For a low price, you can both enhance the looks of your car and improve your ability to see in the dark. Sounds like a pretty good deal for the best headlight restoration kit, no?
Why Should You Bother Restoring Your Headlights?
Now, you might be asking yourself… Why should I worry about spending hard-earned cash on getting the best headlight restoration kit? On top of that, why would I need to clean the headlights at all? At any rate, light still shines through, and your car looks decently okay even with foggy lamps. So, what value does the best headlight restoration kit afford you? Well, here are a few reasons why it does: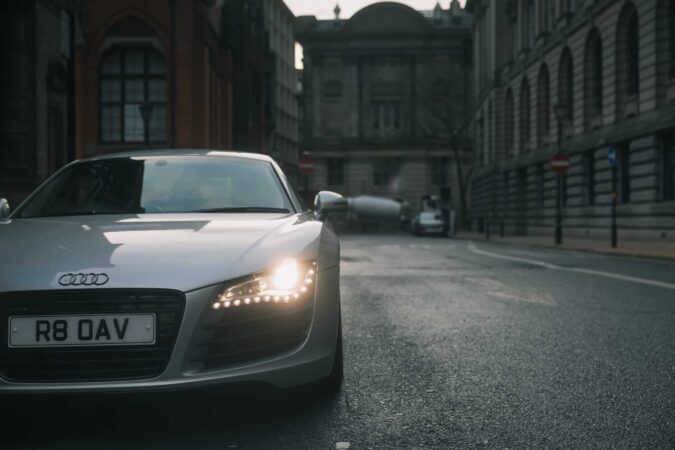 It saves you a lot of money down the line. Headlight assemblies wear out their outer coating, where it may eventually require a replacement. An entire unit costs roughly between $250 to $750. That's not a small chunk of change. In stark contrast, even the best headlight restoration kit can sometimes cost you as little as $10. That small investment could easily extend the lifespan of your headlights.
Even if your think your car's lights are still working fine, know that even a tiny bit of clouding or fog on the headlights could substantially diminish the amount of light passing through. With less light going through the lens, it can make a big difference as far as visibility is concerned. Especially, when you're driving at night, by up to 50% in some cases. Restoring it is a great way to subtly improve safety.
Last but not least, it makes your car look better. Personally, this is great to my eyes, but over time, this might contribute to higher resale values, too. As buyers line up to view your car, seeing a set of clear and transparent lights (not at all foggy or dull) gives them the impression that this car has been well cared for. With that in mind, they'll be more than happy to pay a premium to get your car.
Why Do Headlights Get Foggy And Cloudy, Anyway?
An interesting question is often posed as you're looking around for the best headlight restoration kit… Why is it that my headlights keep getting foggy, cloudy, and look worn? Well, you can thank the sun for that, as it oxidizes your headlight lens cover. Essentially, UV (ultra-violet) rays emitted by sunlight come into contact with a polycarbonate or acrylic layer that's found in most modern headlights.
Consequently, this forms small cracks in the protective coating, as it starts to peel off. As UV rays and air interact with that exposed layer underneath, it turns your headlights into this yellowy and cloudy mess. Besides just UV rays from the sunlight, there are a few other causes of why your headlights are turning foggy:
Road Debris – As you're driving along, debris such as dirt, road salt, gravel, stones, and so on often get kicked up onto the headlights. These tiny impacts would gradually wear down that protective coating on the lens cover. In addition to scratches and dings, this turns the surface into a cloudy layer.
Chemicals And Dirt – Speaking of, all those impurities will scar the headlights over time. Dirt or debris may contain chemicals, which could break down onto your headlight lenses. This steadily turns into a layer of opaque contaminants fogging up (thus, you need to learn how to defog headlights and how to clean headlights at home, in addition to how to defog windshield) the top layer of your headlights, dimming the beams.
Water – Although headlight assemblies should be watertight, seals will wear out, causing rainwater or air to get into the headlights. This leaves room for condensation to occur, as moisture and vapor are formed inside of the headlights, causing a foggy appearance. You can't easily clean this, though.
How Can You Prevent Getting Your Headlights Cloudy?
Having now understood what's caused you to cash out on the best headlight restoration kit, are there ways that you can prevent needing to ever use it again? For the most part, headlight lenses will wear out and turn cloudy as part of their natural aging process. The material on that lens isn't made to last forever, although they typically could look for upwards of ten years, with proper care and cleaning.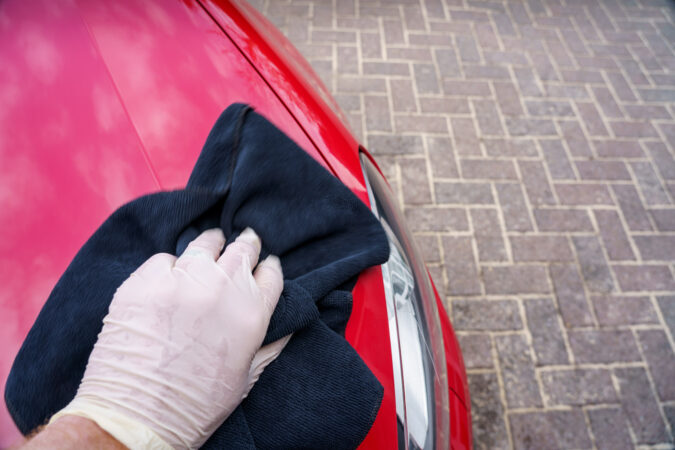 However, this doesn't mean that you can't undertake crucial steps to prevent it from clouding up far too soon. Here are some simple tips and tricks on how to prevent a foggy, cloudy, and yellowy layer from forming up on your headlights:
Park Your Car Indoors – The most common cause of cloudy and yellowy lights is oxidation from the sun and its UV rays. Therefore, it makes sense to take the sun out of the equation. You could manage this by parking your car indoors, where the sun won't reach it. If you don't have a garage, parking it under the shade of a tree, or even parking it so that the headlights face away from the sun is a good idea.
Wash Your Car Regularly – Besides UV rays, there's dirt, grime, impurities, and contaminants that you'll have to deal with. If these are left to inhabit your headlight cover for too long, they can quickly fog up the lights. To prevent this, make sure you clean your car regularly. In the context of headlights, just a regular bottle of car shampoo and a sponge should be enough to wash all that from the lens cover.
Apply A Protective Layer – This is where the best headlight restoration kit enters the fray. Some of them have special UV protection and seals that apply a protective layer to the headlights. This applies to your headlights an extra barrier before the UV rays breach the polycarbonate coating, which is what causes the yellowing effect. In other words, doing so prevents the UV rays from breaking it down.
How To Restore Headlights
Having said all that, it's certainly recommended to get yourself the best headlight restoration kit and apply it once every few months or so. Granted, before you head to the store and buy one, some things need to be borne in mind, and there are considerations to think about:
Ease Of Use – Most of these headlight restoration kits are pretty easy to apply and use. Nonetheless, a few of them require some sanding (or similar abrasion techniques) for application. So, be wary of the products that ask you to do something you're not entirely familiar with, such as wet sanding.
Lens Material – The vast majority of headlight lenses are polycarbonate, acrylic, or plastic-like in their construction. Know that certain headlight restoration kits are designed for specific materials, and may not work well with others. They won't necessarily cause damage but are possibly not as effective.
Clouding Effect – You'll have to note down just how bad that clouding/yellowing/fogging effect on the headlight really is. Let's say your headlights have deep scratches or significant discoloration. If that's the case, you'll need particularly heavy-duty and more potent headlight restoration kits.
Inside The Kit – Then, you have to consider what's included in the package. Among the cheaper kits, a few must-have items aren't included in the box and require a separate purchase. The best headlight restoration kit tends to have everything you need, including a glove, towel, or even sandpaper.
UV-Blocking Features – Among the best of the best headlight restoration kits, certain products feature UV-blocking seals and fluids alongside the cleaning solution. Once applied, they provide a protective layer of sealants to prevent UV rays from oxidizing and clouding up your headlights for that much longer.
Best Rated Headlight Restoration Kit
Without further ado, let's now take a look at the best headlight restoration kit on the market today. Naturally, there are bucket loads of these restoration kits and cleaning solutions on sale. But from what we've experienced, here are some of the best options out there for your fogged headlights…
Best Headlight Restoration Kits
Nomination
Product
Price
Best Overall
$38.42
Best For Ease Of Use
$16.99
Best Bang-For-Buck
$15.99
1. 3M Headlight Restoration Kit
If you're looking for the best headlight restoration kit, 3M is typically most people's go-to option. They have not just one, but several different products for restoring and cleaning your headlights. Each varies across different tiers of how bad your headlights are clouded up:
1.1 3M 39008 Headlight Lens Restoration System
3M 39008 Headlight Lens Restoration System – $38.42 for a 2-pack kit
One caveat with this product is that it requires a power drill. Inside the box, you'll find a mount that you can attach to your drill, with a disc holder on the other end. This is where you can mount the included sanding pads (500-, 800-, and 3,000-grit) and a foam buffing pad (with a buffing solution).
3M claims that it requires a simple three-step process of sanding away any unwanted debris from the top-most layer of the headlights. Although, the included instructions are somewhat simplistic as well as vague. The key benefit here is how quickly 3M's solution here works, owing to its drilling method.
That'll take far less time than buffing the headlights with your hands. Depending on how cloudy the headlights are, it might take an hour or more, though. Nevertheless, the end result is pretty fantastic, seeing how much clarity you're able to achieve using 3M's headlight lens restoration system.
Pros:
Great clarity and visibility once you're done buffing
Includes masking tape to tape off sections around the headlights
A simple three-step process to restore your lights
Pads/discs work pretty well at clearing away debris
Takes far less time than most other solutions
One kit is good for two headlight lenses
Cons:
Requires a power drill to work at its best
No additional protective coating against future UV clouding
1.2. 3M 39175 Heavy Duty Headlight Restoration Kit
3M 39175 Heavy Duty Headlight Restoration Kit With Quick Clear Coat – $22.00
Ah, but what if the clouding effect is a bit too strong for most headlight restoration kits to work. Or, if you're running a business that needs a good cleaner that'll work on most headlights and deliver good results for your clients? In that case, you need 3M's equivalent of a heavy-duty headlight restorer.
Just like the earlier restoration kit, this one works just as well at de-clouding your headlights. Among the best kits out there, 3M's constantly provide the best clarity once you're done. Best of all, this one doesn't just restore your lights, but the package includes a pretty handy clear coat solution.
This added protective coating ensures that even months down the line, your headlights will remain as clear and un-yellow as they are today. This long-lasting effect is somewhat dulled by the need to have a power drill on hand. The application process is more complex than the other one, so it's best left to the pros.
Pros:
Effectively restores clarity and transparency to your headlights
Includes a lot of items in the box (masking tape, sanding pads/discs, etc.)
Perfect for plastic lights, including the headlights, taillights, turn signals, and fog lights
Provides additional protective coating in the form of a clear coat
Lasts pretty long, ensuring that the protective layer stays there for months on end
Cons:
You'll need a power drill to properly apply it
The application process can be rather complicated
It costs more than most other headlight restorers
2. Meguiar's Headlight Restoration Kit
Just like 3M, Meguiar's has plenty of different headlight restoration kits, differing ever so slightly as to how poorly clouded your headlights are. While it can be hard to choose between each one, here are two that you should absolutely consider if you need to restore your headlights:
2.1. Meguiar's G2970 Two Step Headlight Restoration Kit
Meguiar's G2970 Two Step Headlight Restoration Kit – $16.99 for a 1 pack
If what you need is a simple and easy-to-use headlight restorer (and one that doesn't cost a lot), look no further than Meguiar's two-step restoration kit. It's really that easy and doesn't require any use of power drills or sanding. Yet, it could handily compete against pricier three-step solutions.
First, you start off with cleaning, then followed by using Meguiar's specially-formulated restoring fluid to clear up your headlights. In practice, this unique formula has been designed to prevent oxidation on your headlights for upwards of a whole year. You could technically use a drill or buffer with it, too.
Although, it works just as brilliantly by hand, as well. The included bottles (one for cleaning, and the other for restoring) could be re-used as many times as you see fit. Unfortunately, the package doesn't feature any abrasive pads. You don't necessarily need them, but it would've been nice to have.
Pros:
Relatively inexpensive given how well it works
Pretty easy to use and apply (just two simple steps)
Doesn't require any power tools or sanding
Provides a protective anti-oxidation coating
The protective coating last for a long time, up to 12 months or more in some cases
Cleaning solutions have a long shelf life and could be reused
Cons:
Doesn't include any abrasive (not necessary, but could help deliver better clarity)
For badly worn headlights, it can take a lot of buffing to work just as well
2.2 Meguiar's G2980 Heavy Duty Headlight Restoration Kit
Meguiar's G2980 Heavy Duty Headlight Restoration Kit – $24.88
Just like 3M, Meguiar's has a heavy-duty solution, just in case your headlights are particularly stubborn. In that sense, your headlights are clouded enough to a point where most restorers won't make a dent. Alternatively, heavy-duty products like these are perfect if you're running a detailing business.
Meguiar's G2980 is fairly pricey in comparison, but the results speak of themselves. Upon application, they offer magnificent clarity and restoration. Plus, Meguiar's includes its protective coating on top of the cleaning fluids, too. This way, you could get up to 12 months worth of added protection.
The downside here is that it'll require a drill for you to work it. This should be expected with pro-grade or heavy-duty headlight restoration kits. A household power drill should be more than enough. In all, it's well worth the cost and extra steps if you have a headlight that badly requires restoration.
Pros:
Is able to clean and restore even the most fogged up and clouded headlights
Provides an additional protective coating on top
It lasts for quite a while, rated up to 12 months for that protective coating
For a heavy-duty solution, it's relatively easy to apply
Cons:
Comparatively expensive when looking at competing products
It requires a power drill for effective application
3. Turtle Wax Headlight Restorer Kit
Turtle Wax Headlight Restorer Kit – $15.99
Alongside 3M and Meguiar's, Turtle Wax is another popular brand that's worthy of competing for the title of the best headlight restoration kit. So far, they're also pretty cheap compared to their rivals, yet. So, does this mean it's not as effective as the other two? For the most part, that's not really the case.
Turtle Wax's solution works well for lighter to moderate clouding and discoloration. But where it can't restore heavier scratches or discoloration, it compensates for its ease of use. There are four steps instead of just two or three, sure. However, you won't need any power tools or buffing, just a bit of muscle.
Included in the box is a polishing pad, as well as a special Repair and Renew compound. This helps to clear out any clouding on your headlights. Then, you could top it off with a couple of ceramic wipes to seal it together, adding a protective layer that could last up to 6 months. Altogether, pretty decent.
Pros:
Among the cheapest solutions that you could buy
Easy to apply, and takes just minutes to clear up your fogged headlights
Doesn't require any power tools or drills
Provides a protective coating in the box
Its protective layer could last up to 6 months
Cons:
It's pretty easy to mess up the sanding process and create an uneven surface
Doesn't work well for highly foggy and discolored headlights
For more clouded headlights, it could take you 30 minutes or so to properly restore it
4. Cerakote Ceramic Headlight Restoration Kit
Cerakote Ceramic Headlight Restoration Kit – $16.88 for a 1 pack
Well, here's another bang-for-buck option for the best headlight restoration kit, and Cerakote takes a very unique approach to restore your headlights. Of course, you get the usual cleaning and buffing solutions to clear out existing debris or oxidation on your headlights. And, it's pretty easy, to boot.
Just a simple three-step process, with no extra tools or compounds required. Yet, it still works decently against deeper scratches, and clarity is attained in as little as 30 minutes. That said, you'll need plenty of elbow grease to get that sanding done right, and be very gentle not to end up with rough surfaces.
Cerakote does have one USP compared to its rivals – ceramic coating. Once you're done with cleaning and restoring your headlights, a ceramic wipe will provide an extra protective layer on your lights. It works by chemically bonding to the surface, ensuring that it could provide long-lasting protection.
Pros:
Fairly affordable compared to its rivals
Easy to use, with results usually gained after just 30 minutes
No tools or extra equipment required
Provides additional protection in the form of ceramic coating
Through chemical bonding, the ceramic coating ensures great protection for a long time
Cons:
Hand sanding is pretty easy to get wrong, and mess up the lens cover even more
For highly clouded or discolored headlights, it might take a lot of muscle to get it right
5. Sylvania Headlight Restoration Kit
Sylvania Headlight Restoration Kit – $19.99 for a complete package
By far the most popular product here, Sylvania's headlight restoration kit is the perfect all-around deal if you're looking at restoring your headlights. The application process is a three-step technique, as the kit rids hazing, yellowing, as well as oxidation on your lights. There's quite a lot of stuff in the box.
You get a myriad of activators and compounds, including sandpaper (400-, 1,000-, and 2,000-grit), in addition to gloves, cloths, and an applicator. Suffice it to say, it includes everything you need in the package. Best of all, Sylvania throws in their specially-made UV-blocking fluid to top it all off, too.
That should add quite a bit of protection for some time. Sylvania's so confident with this, that they're providing you with a lifetime warranty, as well. Their attention to detail is commendable, by adding gloves and a wide variety of sandpaper. Plus, the end result (if you do it right) is fantastically good.
Pros:
Great value for the money
Simple three-step process
Has a lot of stuff in the box, like gloves or varying grits of sandpaper
Provides a uniquely formulated UV-blocking fluid for added long-lasting protection
Includes a lifetime warranty
Cons:
Sanding by hand is easy to mess up, which could leave you with uneven surfaces
The included towels are too small and have a lot of lint that'll stick onto your headlights
6. Honorable Mentions For The Best Headlight Restoration Kits
Here are a few more honorable mentions to round off our list of the best headlights restoration kits:
Chemical Guys GAP11516 Headlight Restore And Protect – $17.00 for a 1 pack
It works pretty well to achieve a brilliantly clear headlight. Plus, it's pretty easy to use and provides a UV-blocking characteristic to prevent future fading. One downside is that this product contains just a bottle of its restoring fluids. So, you'll have to buy the microfibre cloths and sandpaper separately.
Mothers 07251 NuLens Headlight Renewal Kit – $22.48 for a 1 pack
They include a lot of things in the box, including polishing tools, buffing discs, and polish. Applying all of that is fairly straightforward, and is pretty effective against even the foggiest headlights. Although, we're not bumping it up any higher due to its high cost, and the fact that you need a drill to use it.
Rain-X 610153 Headlight Restoration Kit – $18.72
While not as popular as some of the other options in this list, Rain-X makes some of the best restorers out there. It's easy to apply and you'll get great results at the end. Drills are optional, but you can use your hands just as easily. Moreover, they include an extra protective sealant for extra UV resistance.
Rust-Oleum HDLCAL Wipe Headlight Restore – $9.88
If you need a quick, easy, and cheap headlight restoration, Rust-Oleum has the perfect answer. It's the cheapest product here and is seamless to apply. To be fair, they're not the most potent solution, so a heavily cloudy headlight might not turn out as well. But as a whole, it works pretty decently.
Headlight Restoration Kits – Facts
Cloudy headlights are caused by oxidation and can severely diminish night visibility, posing a safety concern.
The best way to make older cars safer is to replace the yellow and foggy headlights with restoration kits.
The article tested six top-selling headlight restoration kits on two different cars, one with slightly cloudy headlights and the other with heavily cloudy headlights.
Rust-oleum Wipe New Headlight Restore is an affordable kit without a drill that includes a microfiber towel and a pair of gloves as well as a sealant to prevent hazing and faded headlights.
Cerakote Ceramic Headlight Restoration Kit is the best overall kit without a drill, providing professional-grade ceramic coating and easier to work with thanks to its applicator.
Mother's NuLens Headlight Renewal Kit is the best kit without a sealant, providing a clear lens with a sanding disc and a polishing compound that can be used to maintain clarity.
Meguiar's Heavy Duty Headlight Restoration Kit provides a clear coat sealant, but it's currently unavailable.
3M Headlight Lens Restoration System is the best overall kit, providing clear directions and excellent results with less wet sanding and is color-coded for easy identification of discs.
Adam's Polishes Headlight Restoration Kit is a liquid kit with no protective coating sealant and the directions are confusing.
Before using any headlight restoration kit, it's essential to mask off the surrounding paint with painter's or masking tape and have easy access to the entire headlight housing.
Headlight restoration kits are a cheap and easy way to make a car safer, taking about 30 minutes to restore both headlights. Other headlight restoration kits available in the market are Turtle Wax, Sylvania, Philips, and Chemical Guys.
Final Thoughts
Well, that just about sums it up for the best headlight restoration kits that money can buy. There is an abundance of products out there, though some work better than others. But among those better ones, this list covers the best of the bunch. Whether you have a very foggy set of headlights, or if you don't have any power tools, there are certainly plenty of headlight restoration kits to choose from.