The Jeep Wrangler has a long and illustrious history, and it's now one of the most iconic offroaders that you can still buy today. But with so many models to choose from, which is the best Jeep Wrangler? Which one's right for you?
We'll take a look at Jeep's current Wrangler lineup, as well as some of the older ones worth considering. Here's your guide to the best Jeep Wrangler, but first, a bit of history:
Best Jeep Wrangler: The History
The Wrangler began as a military vehicle in 1944 that helped soldiers get through the battlefields of World War II. It was initially produced by Willys-Overland, but it didn't go on sale for the public up until 1945 and the first "Wrangler" was called the Willys-Overland CJ-2A (Civilian Jeep).
After 41 years, several iterations, an acquisition deal with boat magnate Henry J. Kaiser, then with the American Motor Company (AMC), and finally with Chrysler, the Wrangler name was born in 1986.
Chrysler dubs it as the "YJ". The first Wrangler still greatly resembles the Jeep CJ series, specifically the CJ7 from AMC. Since then, the Jeep has gotten bigger, more modern, and better, with the latest JL generation unveiled in 2018.
If you want to learn more about its history, you can watch the video above with James Humphrey from Donut media. But we're here to find out the best Wrangler, not for a history lesson.
Best Jeep Wrangler: The Best Current Models
Jeep currently offers the Wrangler in no less than 11 different trims. However, six of them are only available as a four-door, with the remaining five available as either a four-door or two-door.
Not only that, there are four engine options that you can choose from. With so many options, which one do you choose? Well, we're here to help:
1. For Daily Driving: The Wrangler Sport S
This is the basic but not so basic trim that you'll be uncomfortable whilst you drive your Wrangler. But not so unnecessarily expensive that you'll break the bank.
The price starts at $32,925 for the two-door version, and the four-door version starts at $36,720. You get Jeep's 3.6L V6 making a healthy 285 horsepower, but unfortunately, you're going to have to shell out another $2,500 for an automatic transmission.
It has all the comforts you can expect: air-conditioning, power windows, automatic headlamps, and a larger touchscreen infotainment display with Apple CarPlay and Android Auto.
Keep in mind that this trim still comes with the cloth soft-top roof, which can be a bit loud at times due to wind noise and rain. If you want the hardtop, that's around $1,300 extra.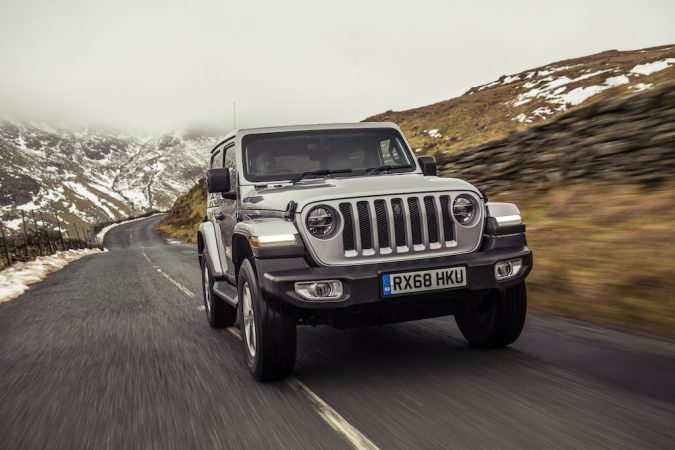 One last tip: you may want to equip it with the new 2.0L four-cylinder turbo engine. It makes less horsepower at 270 horsepower, but 30 more torques at 290lb-ft. And when it comes to offroading, torque matters more than horsepower.
Additionally, it's more fuel-efficient. However, this engine is only available with an automatic transmission. So, even though the engine costs less than the V6, it costs around $2,000 more thanks to the transmission.
This trim is the perfect balance between features and value. It also comes with the Command-Trac-2-Speed 4×4 system, so it'll be capable offroad – as any Wrangler should be. But it comes with All-Terrain tires rather than those chunky Mud-Terrain tires, so it won't be uncomfortable on the road. Speaking of offroad…
2. For Offroading: The Wrangler Rubicon
The Rubicon is so popular that it has gotten synonymous with the Wrangler name. It's not uncommon for people to mistake the Rubicon as a completely different car to the Wrangler, but it's actually a trim, and it's the best trim for offroading.
As you can imagine, it has a plethora of offroading aids. This includes a better four-wheel drive system, better axle ratios, stronger Dana 44 axle in the front, front and rear locking differentials, front sway bar disconnect for more wheel articulation, and many more.
The Rubicon starts at $39,765 for the two-door version and $43,265 for the four-door version. For this, you get the standard V6 paired to a manual, but other engines and transmission options are also available. Again, the 2.0L engine might be worth looking at.
The Rubicon also comes with a soft top as standard, and the hardtop will cost somewhere between $1,500 – $2,500 depending on which type of roof you choose. If you live somewhere that's cold or rains a lot, you'll probably want the hardtop.
The Rubicon has a keyless entry and a larger touchscreen display as standard. But aside from that, Rubicon doesn't bring much more in terms of comfort features than the Sport S.
That's why if you're on a tight budget, the Sport S is probably still the one for you. But if you want a Wrangler that's more capable offroad, it has to be the Rubicon for you.
3. The Ultimate Wrangler: Rubicon 392
If you want the ultimate Wrangler experience – and you don't mind the four-door version – consider the Rubicon 392 altogether. As the name suggests, this has a 392ci or 6.4L Hemi V8 underneath the hood. The same V8 you'll find in the Dodge Scat Pack Charger and Jeep Grand Cherokee SRT. That means 470 horsepower and 470lb-ft of torque, transferred through an 8-speed automatic transmission. Juicy.
This of course gets all the good stuff in the standard Rubicon, such as a better 4×4 system, locking differentials and front sway bar disconnect, and the ever-so-famous Dana 44 axles front and back.
In addition, you get dual exhaust pipes to amplify that V8 noise, a hardtop as standard, leather seats with a special embroidered 392 logos, and a performance steering wheel with paddle shifters as standard.
So, what does all this goodness cost? Well the MSRP starts at $74,640, so it's going to be for those who are well-off. Still, that juicy Hemi V8 alone is tempting, and this is currently the only Wrangler where you can have it with a V8.
Is the V8 worth the $70,000+ price tag? We can't really say. The V6 and even the turbo four-cylinder engines are good enough and have plenty of torque for offroading.
If you're looking for something fast in the straights and the corners, there are plenty of other options out there. A performance SUV such as from AMG Mercedes or BMW's M division will definitely do the job better. But there's no denying that a V8-powered Wrangler has its own charm that we can't resist.
4. The Luxury Option: High Altitude
Here's the thing, regardless of which Wrangler model you get, you can spec it up with all sorts of luxury features to your liking. So, even with the base model Sport S, there are plenty of options for you to choose from. It's usually the offroad packages that are limited to certain models.
However, if you want a luxurious Wrangler ready-made from the factory, consider the High Altitude trim. This gets you large 20-inch wheels as standard, Nappa leather seats, an 8.4-inch touchscreen infotainment system, Alpine premium audio system, LED lights, and body-color hardtop, all as standard.
The price starts at $51,375, but it's only available as a four-door. This is understandable, as with any luxury car you'll probably want to spend most of your time at the back being chauffeured.
The luxury spec may stray away from the Wrangler's humble and spartan roots, but it's the best luxury Wrangler that money can buy.
5. Best For The Mailman: Wrangler RHD
So this one might be a bit niche, but we want to cater to all of our readers. Just in case you're a rural mailman or delivery driver, Jeep sells the Wrangler RHD, which is a right-hand-drive version of the Wrangler.
Wait, why does Jeep sell the right-hand-drive version of the Wrangler? Well, their reasoning is that people's mailboxes are located on the right-hand side of the road. With the driver sitting on the right side, mail couriers can easily reach those mailboxes without getting off the car – at least in some cases.
No, we're not kidding, that is Jeep's reasoning. Since this is somewhat a "commercial" vehicle, the Wrangler RHD isn't particularly well-equipped. It has remote keyless entry, power windows, cloth seats (it also helps to learn how to get stains out of car seats), and that's about it. Yes, they actually put in "cloth seats" as one of the features.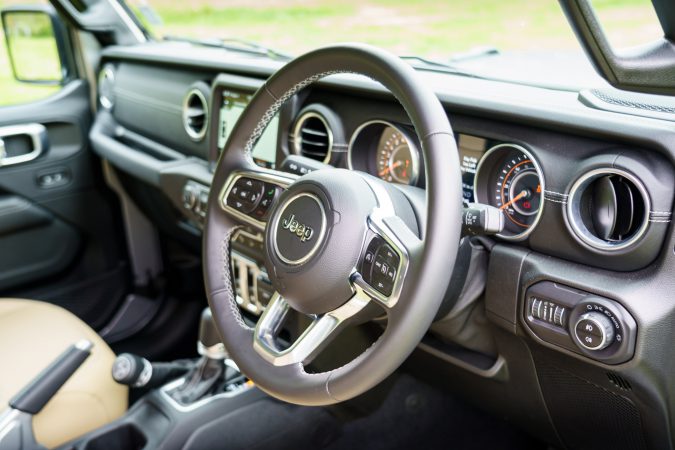 Despite the basic features, it's still quite pricey at around $39,590. Presumably, because the RHD is more expensive to produce in the first place. It's a very niche market, but the U.S. Postal Service does buy these for couriers that deliver mail and packages in hard-to-reach rural areas.
Won't make a difference to me and you as common folks, but then again buying a right-hand drive Wrangler will surely turn heads wherever you go. Although driving on the right-hand side will probably feel a bit unnatural.
Consider The Xtreme Recon Package
If you're serious about offroading, consider the Xtreme Recon Package to make your best Jeep Wrangler, uh, the bestest Jeep Wrangler. Keep in mind that this package is only available on the Rubicon, Rubicon 392, and the Willys.
It's a $3,995 option, and for that, you get 35-inch BF Goodrich K02 All-Terrain tires, bead-lock capable wheels, better brakes, and a 1.5-inch suspension lift to ensure plenty of ground clearance.
If you do a lot of offroading, be it for commuting or recreation, we strongly recommend looking at this option. Might come in handy especially in rocky conditions.
How About The Sahara Trim?
The Sahara trim is also a very popular Wrangler trim over the years. It sits somewhere between the Sport S and Rubicon trim but is only available as a four-door.
Much like the High Altitude trim, the Sahara is focused on being a luxury off-roader. It's not quite as luxurious – therefore cheaper – but still comes with many features like a larger touchscreen display and keyless entry.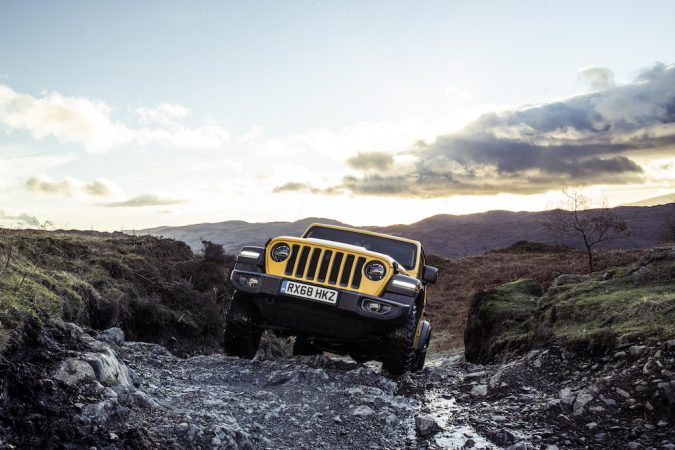 The Sahara trim is very popular indeed, but the reason it isn't in our best Wrangler list is that we'd rather save our money and get the Sport S, or go all out with either the Rubicon or High Altitude. It's not like the Rubicon skimps on luxury features anyway.
Is The Willys Trim Any Good?
Cool Willys decal on the hood aside, we're struggling to see the point of the Willys trim. Sure, it's cheaper than the Rubicon and is available with the Xtreme Recon package, but we don't see the point.
If you're on a budget, again, might as well stick to the Sport S trim. If you're serious about offroading, the Rubicon has plenty of offroad features even without the Xtreme Recon package.
Best Jeep Wrangler: If You're Looking For Secondhand Models
Looking for Wranglers in the secondhand market instead? Here are the best ones you should consider:
1. 2006 Jeep Wrangler TJ
Jeep produced the TJ generation from 1996 to 2006. While they're all very good, you might want to consider ones from 2003 – 2006. Mainly because they come with the 2.4L PowerTech engine rather than the 2.5L AMC engine.
The AMC engine only made 120 horsepower and was thirstier than a camel that's been wandering the Sahara desert for a year. Get the joke there? Sahara desert? Because Jeep sells the Wrangler in "Sahara" trim? No? Okay, sorry.
Anyway, the PowerTech engine was slightly better in fuel consumption, and it made a much healthier 150 horsepower.
Regardless of the engine, the TJ is a very capable off-roader, and there are versions with a 4.0L straight-six engine making 190 horsepower and can tow up to 2,000lbs. Price will vary depending on engine and trim levels, but they'll cost you somewhere around $12,000 – $19,000 on average. But don't be surprised when you find a Rubicon-spec on sale for well over the $20,000-mark.
2. 2016 Jeep Wrangler JK
If you want a more modern Wrangler, consider the JK which is the predecessor of the current JL generation. It has a larger cabin space, somewhat more modern interior than the TJ, and it comes with the 3.6L Pentastar V6 still offered in current Wranglers.
You'll want the one with this 3.6L V6, as the 3.8L V6 made less power at just 202 horsepower. There was also a diesel version, but it never made it to the US.
You'll also want the 2016 – 2017 model, as the ones from 2008 – 2015 are plagued with various reliability issues. Including bad TIPM modules, a faulty safety switch that prevents you from starting the car, and even oil leaks.
It was also still prone to the "Death Wobble" where the steering wheel would shake violently after the car hits a bump. Mind you, this is not a Wrangler-specific problem, but a problem that almost any car with a solid front-axle will experience.
Anyway, the downside is that these 2016 Wranglers are still quite pricey. Partly because they're so popular, and partly because they're still relatively new. Expect them to cost somewhere between $28,000 – $34,000.
3. 1995 Jeep Wrangler YJ
Of course, you don't have to break the bank to get into the Jeep experience. But that does mean you'll have to look at the really old ones, such as the YJ generation, which is the first Wrangler generation.
There were three engines available: a 2.5L four-cylinder engine, a 4.2L straight-six, and a 4.0L straight-six making 177 horsepower. Needless to say, these are the most desirable of the lot. However, we're struggling to find any specimens on the secondhand market.
Still, the 2.5L is still decent and capable, although quite thirsty. Many Wrangler generations are notorious for poor MPG by the way. Anyway, there are plenty of them in the secondhand market, and you can pick one up for under $11,000.
One last tip: pick ones from 1994 or 1995, earlier versions had reliability issues. Thanks to more modern ignition systems, the 1994 and 1995 models are much more reliable.
If you'd like to learn more about the Wrangler's reliability, read our article on the worst Wrangler model years to avoid.
Best Jeep Wrangler: Questions & Answers
All your questions about the Wrangler answered:
Are They Good Daily Cars?
This depends, if you live in rural areas where the roads are terrible or sometimes the road just stops, then yes. Regardless of which model you get, Wranglers are capable offroaders and perfect for these conditions.
However, if you live in urban areas and you drive mostly on the road, they're not very good. The short wheelbase, the high center of gravity, and the body-on-frame chassis mean they're not going to be comfortable, nor capable around the bends.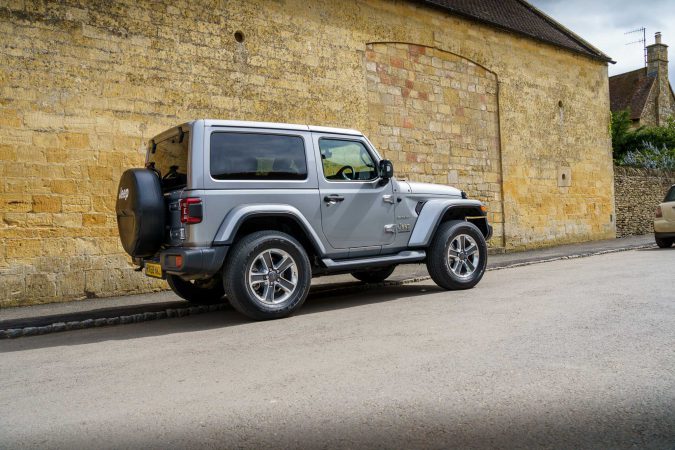 Wranglers are unquestionably charming, but their ride is not very refined. For road usage, you might want to consider other SUVs.
Is The Wrangler Reliable?
If you're looking for a reliable off-roader, you might want to look elsewhere. Charming the Wrangler might be, but reliable it is not. Even the 2021 models only got a two out of five-star rating from Consumer Reports. Meanwhile, RepairPal gave them a rating of 3.5 out of 5, which is about average.
The suspension unit, power equipment, and in-car electronics seem to be the most troublesome parts. Thankfully, the engines seem to be reliable, and the only widespread engine-related problem is the exhaust manifold cracks in the JK generation.
Is It Expensive To Maintain?
When it comes to annual maintenance costs, we like to refer to RepairPal, a network of certified auto repair shops that collects data about cars regarding maintenance and reliability.
Despite the poor reliability rating, Wranglers are not that expensive to maintain. The annual cost for maintenance (including unexpected repairs) is around $694 according to RepairPal. While this is higher than the industry average at $652, and compact SUVs have an average of $521, the Wrangler is still relatively affordable.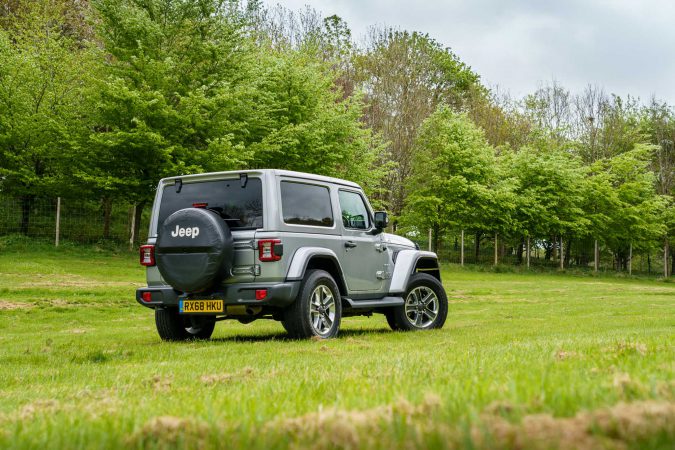 Additionally, this is still significantly lower than if you choose to drive European cars such as Mercedes and BMW, which often costs more than $800 per year to maintain. And it's still cheaper than Ford's average of $775 per year.
How Much To Insure A Wrangler?
Your insurance cost will depend heavily on your age, driving experience, track record, coverage, and where you live. You can expect the Wrangler to cost you $136 per month, or $1,670 annually to insure. That is if you're an experienced driver with a good track record.
It's about the same as the industry average, which is $133 per year. Keep in mind that the more powerful Rubicon 392 will likely cost more to insure since it has a more powerful engine and therefore carries more risk in the eyes of insurance companies.
We recommend inquiring with your preferred auto insurance provider to get an exact quote.
Is The Gladiator A Wrangler?
Technically, yes, since the Gladiator uses the same platform as the current Wrangler JL. It's basically a lengthy four-door Wrangler with a truck bed.
Is The Gladiator Worth Considering?
We're going to say no. Being based on the Wrangler, it's every bit as capable as the Wrangler, but we can't help but think there are other more capable trucks out there.
If you want a pickup, the Toyota Tacoma or the Chevy Colorado still seems like the better option. The Ford Ranger is also a good option, although it's not a particularly reliable truck.
What Are The Alternatives To The Wrangler?
The Wrangler isn't the only iconic off-roader you can buy today. There are plenty of other options, such as the Land Rover Defender, the Mercedes G-Class (although they're very expensive), and of course, its new arch-nemesis, the Ford Bronco.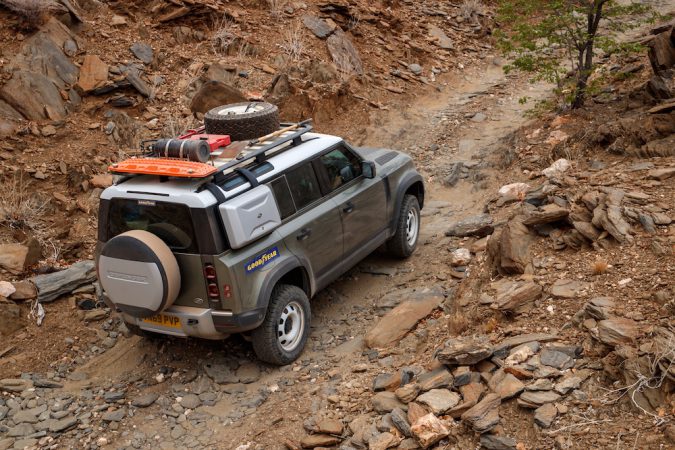 If you're looking for something reliable to get the job done, you can't go wrong with the Toyota 4Runner. It may not have the history and the status of the Wrangler, but it's a reliable and capable off-roader nonetheless.
And if you're looking for something comfortable on the road, consider crossover SUVs like the Toyota RAV4 or Highlander, Mazda CX-9, or Hyundai Palisade among others. They're not offroad-oriented SUVs, but they will be more comfortable on the road.
Jeep Engines: Facts You Need to Know
Jeep's history with engines is complicated due to multiple ownership changes.
The Willys Go Devil was the engine used in the original Jeep, and it became popular with the civilian model due to its reliability and torque production.
The Willys Hurricane replaced the Go Devil and offered improved breathing and compression ratios.
The AMC 401 V8 was the biggest engine used in a Jeep model, with power ranging from 330 to sub-200 horses and torque peaking at over 400 lb-ft.
The 4.0L I6 is one of the most popular engines in Jeep's history and is known for its reliability and durability, with 190 hp in High Output trim.
The 3.6L Pentastar V6, with 285 hp and 260 lb-ft of torque, is a significant upgrade over its predecessor, with improved fuel efficiency and entry-level availability for the Grand Cherokee.
The 3.0L Turbodiesel V6 EcoDiesel is the most efficient engine for Jeep's larger options, with 240 hp and 420 lb-ft of torque and 30 highway miles per gallon.
The Willys Go Devil and 4.0L I6 are considered the best Jeep engines of all-time due to their reliability, durability, and popularity.
The AMC 401 V8 was a powerful engine in its prime but was choked down due to emissions equipment.
Jeep's engines have been subject to corporate decisions and changing technologies over the years, resulting in a mix of successful and unsuccessful models.
Best Jeep Wrangler: Wrap Up
With 11 trim levels on offer, there's a Wrangler for everyone. The best Jeep Wrangler for daily driving is the Sport S, but you'll want the Rubicon for the best offroad experience, and don't forget the optional Xtreme Recon Package for those of you who have extreme offroad needs.
If you want a big V8 in your Wrangler, Jeep now sells the Rubicon 392 which has a 6.4L Hemi V8. Completely unnecessary, but also incredibly desirable. And of course, if you're a rural mail courier, the Wrangler RHD is the best one for you.
If the new ones are too expensive, consider the YJ, TJ, and JK generation of the Wrangler. These are capable offroaders and will let you get into that Jeep life without breaking the bank. Of course, stick to the model years we recommended to avoid any reliability issues. Hopefully, this has been a helpful guide to the Jeep Wrangler.