Winning prizes while playing games has always been a pastime many people around the world enjoy. From simple teapots and kettles to huge money giveaways, there is always something that you can get your hands on.
In recent years, however, the games have upped their stakes and started offering players rewards that are just beyond belief. Namely, almost all tournaments, giveaways, TV shows, or other play-and-win events reserve the top spot for some of the most opulent and extravagant cars on the market.
If you're wondering what car brands are in play, you're lucky! We've compiled the top 3 luxury cars you can win in a gaming contest and the places you can get them.
Lamborghini Gallardo
Would you say no to a Lamborghini? This model is the second car built under the parent company Audi and is the best-selling sports car of this brand.
So when it became a top prize in one contest, people immediately jumped on the wagon. Namely, Jimmy Donaldson, aka MrBeast, one of the most famous YouTubers, teamed up with MSCHF to create the so-called 'Everyone Gets A Car' contest.
Yes, just like the name suggests, everyone gets a car – it's just a matter of what type of car you're getting.
This collaboration gave away free cars from the automaker Lamborgini but here's the catch – only four winners received a pre-owned Lamborgini Gallardo, and one player got a Lamborghini Aventador Coupe. Another 250 were winners of a battery-powered child-sized Aventador, and 2,500 got a remote-controlled Gallardo. The rest won a 1/64 scale die-cast replica of the model.
For now, this giveaway is closed, but keep your eyes open for a similar one in the future.
Chevrolet
If you like fast cars, Chevrolet should definitely be on your list. Now you can try your luck and win a Chevy at the Chevrolet's 2022 Win a Chevy Sweepstakes.
Before planning your entrance ticket, ensure that your country is eligible for this event. Namely, this Chevy sweepstake is only allowed to residents from states like New York, North Dakota, Pennsylvania, South Dakota, and other countries listed in the rules. Plus, all players must be above the legal age.
This giveaway started at the beginning of this year (6 January 2022), and it's still accepting entries (the ending date is 31 December 2022, 11:59 pm CT). Only one person can enter per time and try to win the grand prize!
Omaze Dream Cars
This company is basically a fundraising firm that gives those who invest a chance to win extraordinary prizes. It launched in the US and the UK and has since raised millions for countless charities and given many lucky people some stellar rewards.
Currently, aside from some dream destination trips and RVs, you can try out to win a custom-made Tesla Model S Plaid, Corvet Stingray, Maserati MC20, Audi RS e-Tron GT, and many other vehicles from famous car brands.
Each charity option has a number of entries you'll get for a specified amount, but you can also choose to enter the draw without contributing. These are all open for a set period and detail what you'll get and where you're money goes.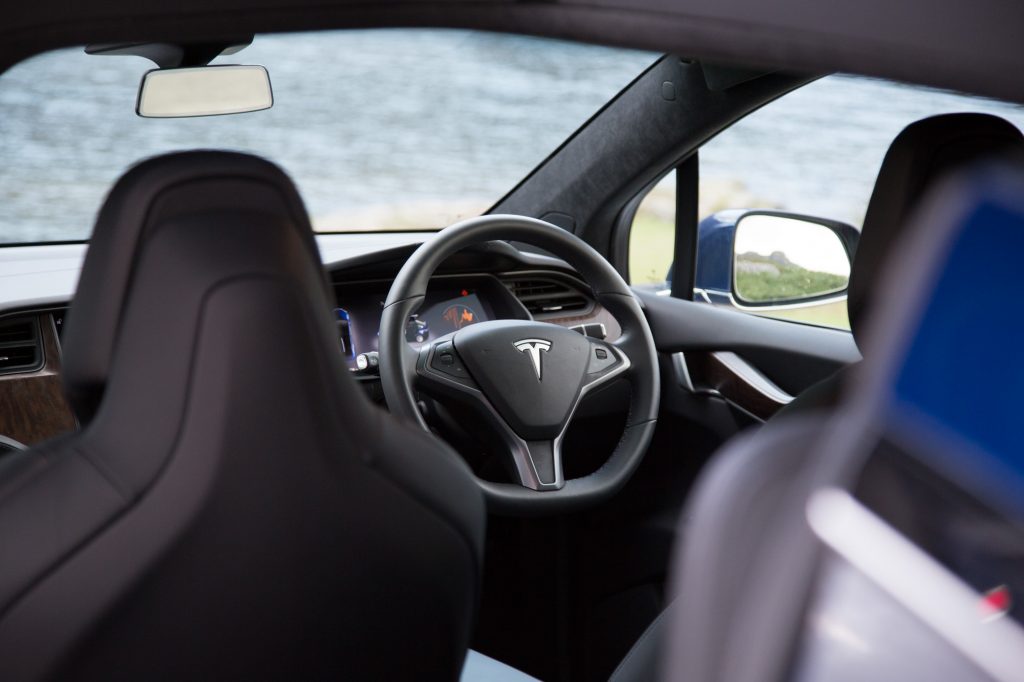 Places Where You Can Win A Luxury Car
You might already know some shows where car brands or people give away cars, but not all of them. Some will surprise you, so here are some places where the top prize is a luxury car.
Online Casino Tournaments
Online gaming is not only about the cash prizes you get – many players are drawn by the chance of winning a luxury car simply by playing their favourite games in an online casino.
It's not unlikely that high-profile gambling websites will organize tournaments where they give this lavish gift. Numerous promotions are for VIP and high-ranked gamblers, but not all of them.
For example, EUcasino is known for giving away car awards. A case in point was the 'Catch a Car' tournament, where the grand prize was an Audi A1. Betway is another excellent example of an online establishment that previously offered cars and will do it again in the future. In 2020 they had the 'For the Fans' promotion which gave two brand new VW Polo Sedans and other things like phones and gadgets.
Influencer Giveaways
With the ascent of social media platforms like Instagram and YouTube, and even gaming sites like Twitch that are used for social media influence, giveaways have followed suit. Countless streamers and influencers today provide different kinds of prizes to their followers, from simple makeup products to brand gadgets and even cars.
Indeed, several pseudo-influencers of fake accounts who want to grow quickly on the platform profit from the giveaway trend. They are trying to make fake ones and scam people, especially around Christmas or national holidays. So be aware of that too!
TV Show Grand Prizes
TV shows are the most well-known places where you can win a car as the grand prize. However, these can sometimes take it up a notch and deliver a great reward that mixes a cash sum and a brand-new vehicle.
You can easily find shows or quizzes that would award a car during the show, while the million-pound sum is reserved for 1st place. An example is the famous gameshow 'Survivor,' where contestants have constantly been granted vehicles from different manufacturers during the 'Reward Challenge.'
Another example of a show that continuously gives out flashy rewards is 'The Price is Right.' The most expensive award ever won in this show is a Ferrari 458 Spider worth over $285,000.
Sum-Up
If you want to participate in such contests, there are many options you can choose from.
Don't forget to read the regulations for each giveaway you want to participate in. Also, inform yourself and make sure it is worth it and legit because you know that not everything on the internet is honest and safe.
AI Car Expert Thinking 

.

.

.