The past year has transitioned how we shop. Whether you need wheel nuts or brake rotors, most of us are heading to the internet rather than parts stores. For auto parts and accessories, this has meant a cardinal growth of online firms that can source much-desired components from massive warehouses instead of the storerooms behind a shop. In this article, we will discuss some of the best online auto parts stores to source your auto parts and the benefits of buying online.
Having access to online stock means you have a high chance of finding elusive parts without having to pay outrageous dealership prices, even if your car is a little less mainstream. In that case, you can't help but rest easy knowing that you'll definitely get everything you need in the bucket loads. You can also compare prices at your own comfort, so you'll spend most of your time getting your car fixed, rather than hovering around parts departments.
On the other hand, con games have upsurged due to increased online purchases. More often, people pay for goods and get counterfeit, or none whatsoever. The only way to avoid this is to purchase from reputable online auto parts stores.
Whether you're shopping for new tires, suspension and engine parts, or basic essentials like power steering fluid and motor oil, you'll find them in the best online auto parts stores listed here. Obvious brands like Advance Auto Parts and Pep Boys, as well as lesser-perceived locations to shop for auto parts like Amazon and Walmart, have all made the list.
History Of Online Shopping: How It All Begun
Online shopping was first introduced about 40 years ago and pioneered by Michael Aldrich in the UK when early technology like Teleshopping and Electronic Data Interchange (EDI) paved the way for modern-day eCommerce. In 1980, Aldrich's system was marketed and offered as B2B systems, which were then sold in the United Kingdom, Spain, and Ireland.
The system, however, wasn't economically viable until the internet was opened to the public in 1991. B2C online shopping was more prevalent with the widespread use of PCs and the World Wide Web. Amazon was among the first eCommerce sites in the United States to start selling products online. Numerous businesses have followed since, including AutoZone, eBay, and Etsy, which debuted in 1979, 1995, and 2005 respectively.
Amazon started as an online bookstore but grew to a juggernaut of an organization, being the largest online retailer worldwide without physical restrictions. And ever since, it has filled its shelves massively with a wide range of products for buyers.
Nowadays, several online retail shops have exponentially sprouted as well. And with a diverse range of products, such as electronics, video downloads, music, toys, food, furniture, apparel, and automotive parts.
The safety, convenience, and pleasant user experience of eCommerce have also been enhanced since the inception of online shopping.
Best Online Auto Parts Stores
1. Advance Auto Parts
Founded in 1932, Advance Auto Parts has stood the test of time, making it one of the best online auto parts stores. And with more than 5,000 stores across North America, distribution is quite fast.
Advance Auto Parts' easily accessible website offers an array of auto components for all vehicles despite their brand and models. Besides, the retailer provides its customers exciting discounts and coupons during the purchase. What's more, you'll get your order delivered to your doorstep or the nearby stores within one day.
This online retailer also has a return policy of 45 days for orders in their original condition and packaging. For products to be returned, they ought not to have been opened or installed, and all components included in the supply should be present.
2. AutoZone
AutoZone has been in been existence for over 39 years. Since its inception, it has been committed to offering nothing but the best pieces, parts, and customer service in the automotive industry. Not only is it a local provider of auto parts and simple car maintenance, but it also has an online presence.
This online retail store has both aftermarket and genuine OEM parts that meet or even exceed the OEM performance. What really sets this online retail store apart is its pricing. They are extremely affordable and provides free shipping for orders above $35. And more often, same-day pickup can be acquired at the store location.
AutoZone has a reward program that lets you save profoundly if you're a regular customer and shop constantly. It's the ideal store for anyone looking for affordable yet high-quality auto parts. Their website also features DIY tutorials on simple repair and maintenance. Not to forget its educational sections where you learn troubleshooting and indicators that your car may exhibit in auto part damage.
Suppose you're unable or don't want to purchase a tool for a one-time installation. You can loan a tool through their 'loan a tool' section and return it when you're done. AutoZone offers a standard manufacturing warranty, and its customer service is terrific.
3. SuncentAuto
SuncentAuto is another best online auto parts store providing quality auto parts at an affordable price. This online shop covers automotive lighting, car exterior, and interior accessories, auto parts, tools, and equipment. And if you are looking for a pair of bright LED headlight bulbs (once you've learned how to replace headlight bulb and how to change headlight bulb), or stylish and durable running boards online, SuncentAuto is definitely your go-to destination.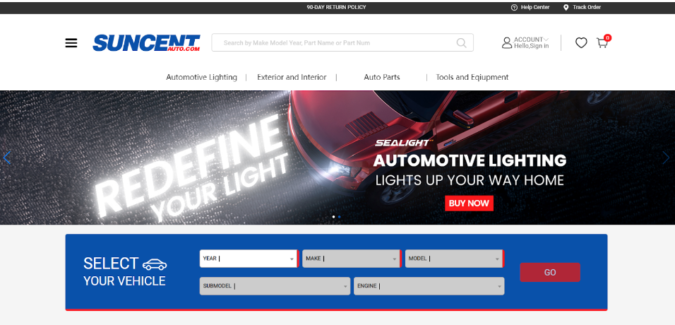 Unlike other online auto parts retailers that typically don't manufacture their own items,  SuncentAuto has its own R&D department and manufacturing base to produce high-quality products that cater to the needs of customers at very great prices. Some of the brands developed by SuncentAuto have become the top sellers in the automotive market. To name a few, SEALIGHT, MarsAuto, Torchbeam in automotive lighting, KYX in car accessories, etc. If you are a fan of these brands, get them at SuncentAuto, where you will get the best prices.
This online auto parts store provides free shipping on all US orders with no minimum price requirements. They also have a 90-day return policy in case you have received damaged or incorrect parts.
4. Pep Boys
Pep Boys was established in 1921 by four Navy guys who perceived an automotive store to be an emerging venture. This retail store started its online store in 1999 and has since emerged to be one of the best online auto parts stores. Its friendly website provides quality parts for all auto brand models and trucks at an affordable cost. Pep Boys also offers discounts and credits for all purchases.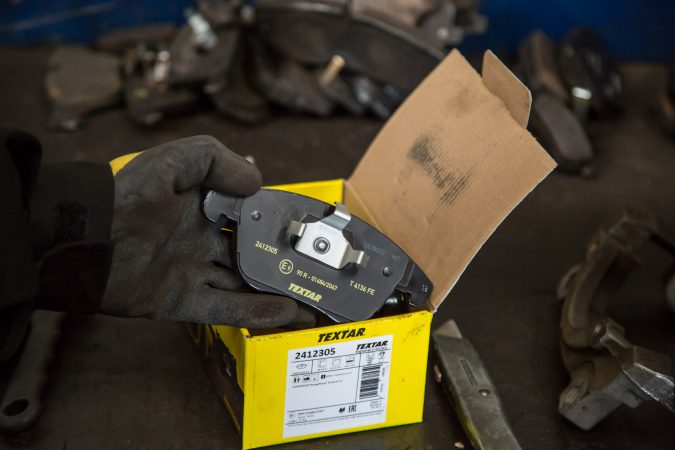 Unlike other online auto parts stores that limit working on your vehicle to perhaps help you to fix a tail light bulb or windshield wipers, Pep Boys offers jam-packed repair services like fleet and tow services. When shopping for auto parts online, you can schedule an appointment or choose in-store pickup to have your parts installed.
With a wide range of tires to choose from top brands like Goodyear, Firestone, Dunlop, and more, you can be sure to ride on safe rubber. Their order delivery is free and fast based on the purchase and with a decent 30-days return policy. Besides, customers are also entitled to friendly support services and easy tracking.
5. Buy Auto Parts
Buy Auto Parts is another largest distributor of auto parts online. If you're looking for the best online auto parts stores with unparalleled customer service, it's difficult to beat Buy Auto Parts. Not only do they offer an extensive selection of parts for all vehicles, but they also offer a live auto expert to help you get the right part coupled with a 1-year mileage warranty on all parts.
Their user-friendly website helps customers to find quality parts at an affordable price. Buy Auto Parts offer fast and free shipping for all orders above $99. Even if they've shipped your order and you're not satisfied with the part(s), you can simply return it within 60 days for a full refund.
6. Amazon
Amazon houses almost all products in every industry, including elusive auto parts that may be hard to find in local parts stores. With a reliable and cheap brand, Amazon is one of the best online auto parts stores to purchase your parts. This online retailer offers a wide range of car models and related auto parts at affordable costs, all exhibited on their user-friendly website.
You can also check probe compatible parts for your vehicle using 'check fit.' With information about your car model, type, and year Amazon will verify the fitment of the parts you want on the product page.
While you can have parts shipped to your location, Amazon's tire service is outstanding. Through their home services, you can arrange to have your new tires installed professionally either at your home or at a nearby in-store location. This can entirely eliminate the need to unsafely drive or tow your vehicle to a shop with bad tires.
This online retailer is also a reliable source to find unbiased customer ratings and reviews regarding a particular auto part. The reviews will guide your purchase in that they give you an idea of the product performance based on previous users.
7. eBay
Hold on just a second here… What in the world does eBay has to do with auto parts?
Much more than you think.
Many people think that eBay is a place for bidding on items, but they offer more than that. eBay is one of the best online auto parts stores, where you can literally purchase anything you want, and auto parts aren't an exception. Simply type the name of the part you need on the search bar of their home page.
Many vendors use this online retailer to sell everything from brake pads to spark plugs. Not only can you trail the part that you need, but on the bottom of each sale page, they provide detailed information about the specific part you're searching for.
eBay also provides free shipping for most products, but if yours don't qualify for free shipping, you'll have to pay for each part separately. Their prices are also fair, unlike other large suppliers. You may even have a chance to make an offer, barter, or trade. If you're looking for a part that you may otherwise not be able to buy new, searching for a used unit on their site is also worth a try.
8. Rock Auto Parts
Founded in 1999, Rock Auto Parts is a family-owned auto parts store and one of the easiest online stores to navigate. They offer a wide range of parts, including hard-to-find vintage pieces. The primary motive behind this online auto retail store setup was to help break the barrier to disclosing obscure information about auto parts by making them much more affordable than other retail competitors.
They chose to remain an online company by cutting down additional costs like personal, stores, and slow-moving inventory. Rock Auto Parts allows one to choose parts easily with their flexible and friendly website by using specific information, item number, or category, including make and model.
Their lower product prices have made them remain successful in their journey. They provide a flexible mode of payment, including payment by mail, and allows for easy tracking of orders either by phone number, email, or order number.
The trade-off, however, is that they don't offer free shipping on either of the parts ordered. Therefore, if you want to order multiple parts, make sure to do some little research to acquire them from the same vendor for lower shipping costs.
9. Walmart
Walmart is a family-owned retail business that was founded in 1962. It's also one of the world's largest online retailers with a wide range of products, from groceries to auto parts. Its success is significantly based on its ability to offer easy access to products at fairly competitive prices. Whether you're shopping for wiper blades (it's also a good idea to learn how to change wiper blades and how to install windshield wipers), air filters, or motor oil, you're more likely to acquire them at a lower price here than other retail stores.
Walmart offers free next-day shipping on all orders above $35. You can also choose to have your auto parts shipped directly to your doorstep or the nearby in-store location for pick up. Through their home services, you can schedule to have their certified technicians perform essential auto maintenance services on your car to keep it rolling. Such services include tire installation, oil changes, battery testing, and more.
10. O'Reilly Auto Parts
This online auto parts store has been offering auto parts since its inception in 1957. Since then, the retailer has massively expanded, with over 5000 stores in diverse locations throughout the country. O'Reilly offers free shipping on orders above $35. Their site is also easy to navigate, and you can search for auto parts by either keyword or category.
O'Reilly and AutoZone are remarkably similar companies. The only difference comes in the brands they source. Not only can you find quality aftermarket auto parts from O'Reilly. There are also DIY tutorials on their website to help you make repairs if you have no idea what you're doing.
Suppose you aren't pleased with any of the parts delivered, you can return it any time provided it's unopened or uninstalled. It should also be accompanied by the original receipt.
These parts are also durable and affordably priced, making the store an ideal location for anyone on a budget.
11. NAPA Auto Parts
NAPA was established in 1925. Not only is it a full-service online parts store, but also one of the best online auto parts stores with a wide range of quality parts. On top of ordering parts, you can schedule appointments and get estimates for repairs at any of their repair shops.
Auto parts can be shipped for a flat rate of $7.95 to any mainland US address within two to five days. Parts shipped to an FPO or APO have a flat rate shipping fee of $14.95 and can take a maximum of three weeks.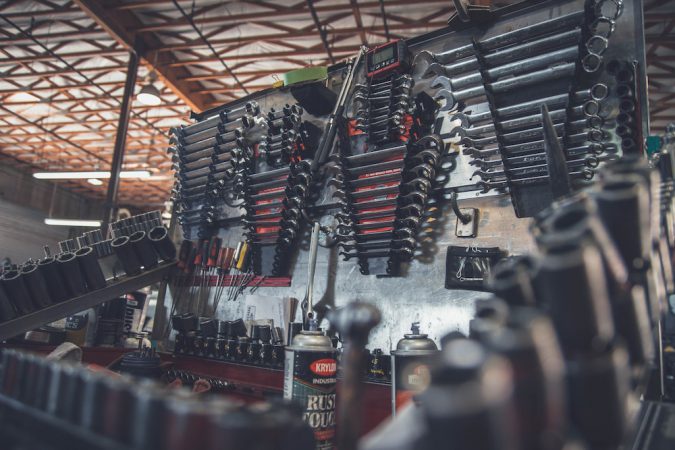 Items can be searched by specific information or keyword on their website. The website also has a DIY section for simple replacement and repairs, such as replacing headlights or wiper blades. However, the biggest downside with NAPA is that customers buy from a specific brand. This means you can't get OEM parts or even a variety of choices. You'll be getting NAPA parts all the time.
What Are The Benefits Of Buying Auto Parts Online?
Over the past two decades, online sales of auto parts have increased considerably. And with increased car ownership and more people shopping online, the sales are only set to rise.
Today we can shop online for auto parts by phone or mail order. Let's probe some of the benefits the internet offers:
1. Wide Range Of Products
There could be numerous products at your local dealership stores, but they can never out-do the number of products available at an online store. This goes in handy with a high possibility of finding your ideal part online since the neighborhood storehouses only have a limited amount of auto parts.
There are different brands and varieties online that one can buy without the hassle or any trouble of traveling to dealers. There are a number of online auto stores that offer numerous parts for modification, stock availability of auto parts isn't a problem to deal with now.
Buyers can simply navigate the best online auto parts stores in search of the best performing suspension coil or steering systems as well price comparison.
2. Ease Of Searching
Unlike offline stores, online auto stores have a user-friendly database set up that makes performing a search a relatively simple task. Besides, retailers use a modernized supply system, barcoding, and part numbering so that customers don't purchase wrong products from the store.
For part numbering, code information, and the right stock of items, buyers have to mention and refer to the vehicle's owner's manual. And in just a few minutes, all the information is available without wasting time often spent visiting offline stores.
3. Quality And Cheaper Products
When you buy products from a trusted and reputable auto online store, you can enjoy great benefits from their quality at a cheaper cost. Most retailers list their products on third-party websites, but for them to be listed, they first undergo a quality control audit to make sure that all parameters are met at the time.
In the absence of interface and physical inspection, a quality check is performed by a team of quality assurance professionals at the online marketplace just to deliver the best and genuine products to customers.
Storing and displaying parts requires significant space and resources to maintain the store as well as the workforce there. However, many things are automated in online parts stores, hence providing affordable products to the buyer.
4. Ease Of Buying And Payment Methods
Purchasing parts online itself is a comfortable experience as you can buy at your own comfort. More often, when you visit your local parts dealer for a specific part, they can ask you for some time to get it from the manufacturer. This might take even months to reach you, which isn't the case with online shopping.
With just a few clicks on your computer or smartphone, you can get the part you were looking for and have it delivered to your doorstep without a hassle.
Online auto parts stores also offer easy and safe payment methods via third-party companies. Buyers can also pay for parts by smartphones through electronic payments.
Tips For Buying Auto Parts Online
Even though auto parts are available in bulk online, buying a genuine part can sometimes be an uphill task, especially if you're just a new car owner looking for the best part. In that case, the following tips might as well come in handy for you big time.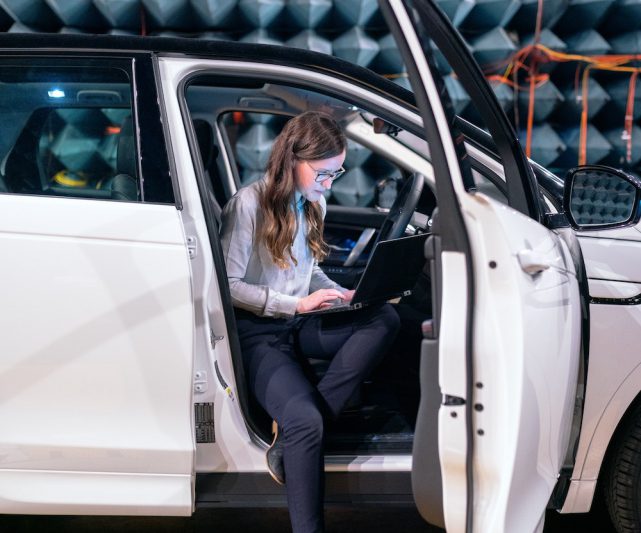 Tip #1: Conduct Thorough Research
Before purchasing a spare part online, you should be well versed with the piece as well as the sites that sell them. Ensure you shop from online auto parts stores that are upfront about their return policy and offer secure checkout, such as the ones mentioned above.
Lack of prior knowledge of purchasing an auto part could be the main reason you fail to buy the appropriate product.
Spot the part that needs replacement and probe how it's attached to your car and how it's replaced. Afterwards, visit the official site of your car type for genuine information about your vehicle's spare parts.
Compare the parts and execute your purchase based on factors like quality, price, warranty, and brand.
Tip #2: Verify The Details
Verify the warranty and return policy. Suppose the part is faulty for some reason, you need to rest easy knowing that you have a chance for recourse.
In case you bought the wrong auto part, you need to be able to exchange or return it. Verify if you're required to pay for the return shipping costs out of pocket. One online parts store may offer better prices but lack an excellent return policy. Make sure to verify every detail upfront to avoid disappointments later.
Tip #3: Analyze All Specifications Meticulously
Specifications are vital for any part as it's directly related to the vehicle's configuration. Examine the specifications carefully and check if they're aligned with the part you want to order online.
Check the manufacturer's manual of the vehicle to better review the specifications related to your car parts. You can also check with your local auto repair shop before making the final purchase.
Best Online Auto Parts Stores – Over To You
There you have it. All the best online auto parts stores, tips, and knowledge you need to make a successful online auto part purchase. It's now upon you to ensure you get the best part for your car and get it up and running in no time. Cheers!