Using the internet to research and buy an automobile through the best online car buying sites has never been easier. All of the information needed to make an informed purchase of a new or used car is available online.
There are consumer car purchasing advice sites; owners' forums in which other people debate the good and bad points of their vehicles, manufacturer websites with all of the technical information on the current models; and sites where you can buy a new or used car online without having to step foot in a car dealership.
The days of purchasers walking into a dealership, kicking a few tires, and being sold a car by a suit-clad salesperson are long gone. Automobile buyers preferred to visit only 1.2 dealerships before making a purchase even before Covid-19 lockdowns. As a result, most customers have a good idea of what they're getting before they walk onto a dealer's lot.
Customers who buy a new car have the same level of control. Simple web research will reveal what new automobiles a dealer has in stock, the cost of financing, and their trade-in value (and want to figure out how to trade car that is not paid off).
Why Should You Go Online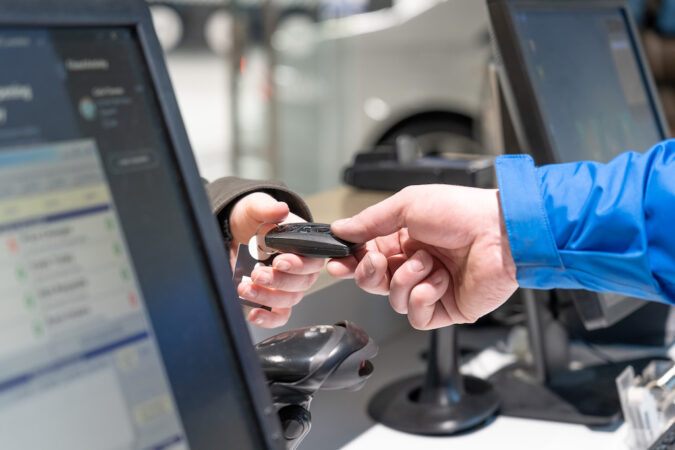 Buying a car may be an exhilarating adventure or a stressful and anxiety-inducing event, depending on your perspective and experience. It's too bad that buying a car can't be as simple as looking for the automobile you want, deciding to buy it, and closing the deal without having to deal with a salesperson.
Best Online Car Buying Sites
Best Online Car Buying Sites #1: Autotrader
This is for all of you folks reading this in the UK… For decades, Auto Trader has controlled the used car industry. Despite the print edition being withdrawn in 2013, the online version has grown to become the UK's most popular car website.
That's thanks to its use of cutting-edge online technology and its ability to attract the country's most extensive used car listing. It also displays new cars of most makes and models. However, these aren't always in stock and are available for purchase right away.
The website's major selling point is that it is the UK's largest used automobile listing site. As a result, it is frequently the first stop for car buyers. Automobiles that appear on other sites will, on the whole, appear on Auto Trader. However, many cars on Auto Trader don't appear anywhere else.
Buyers can narrow down their options based on vehicle size, fuel type, economy, emissions levels, etc. There's also the option to search by monthly loan cost, which is becoming increasingly important as the monthly payment model becomes more popular.
Although, do keep in mind that the finance payments displayed are simply examples and that achieving the monthly payments mentioned may necessitate hefty upfront commitments.
Although it remains a popular site for individual sellers to promote their automobiles, most cars (more than 90%) are sourced through franchised and independent dealers around the UK.
Auto Trader now performs its own car reviews and is one of the sites included in the unique Expert Rating Analyzer, which compiles new car evaluations from 30 different UK websites to provide you with a final rating for each new car.
Pros
It has a straightforward UI that is simple to use.
The algorithm generates consistent prices.
Many listings receive good or excellent ratings.
There are alternatives to browsing nearby dealers to check out the inventory easily. The site provides unbiased listings and research with no sponsored advertisements or listings.
Cons
You'll be able to connect with local dealerships because there is no physical inventory.
You'll have to go via a separate loan source and get pre-qualified before buying because it doesn't offer to finance.
Best Online Car Buying Sites #2: Hemmings
Next on the list of best online car buying sites is Hemmings. In the 1980s, Hemmings, a well-known internet marketplace for antique cars and car parts, was founded. There's also a blog, newsletters, and information about local auctions, automobile clubs, and other activities. This website is a vintage car collector's dream and our top recommendation for the best antique car buying and selling on the internet.
Hemmings functions as an online marketplace for historic vehicles and provides a number of resources for serious classic car lovers. There is pricing information, buying advice, virtual dealer and auction showrooms, as well as a blog, email, and a selection of magazines for classic car lovers.
Hemmings offers a variety of advertising alternatives to fit each seller's needs. A two-week auction listing with a professionally written ad, unlimited images and videos, a personal listing concierge, and six months of premium classified advertising costs $99.95.
Individuals selling outright have two options: A small 35-word ad with up to 35 photographs are included in Silver ($129.95), while a huge 75-word ad with up to 50 photos is included in Gold ($189.95). For one month in Hemmings Motor News magazine and six months online, all adverts are published.
Pros
With 200,000 subscribers, there is excellent coverage for potential purchasers.
Vehicle comparisons are available for free on the site.
Dedicated platform for historic automobiles.
Option to post a classified ad or participate in an auction
Cons
Auctions must be approved before taking place.
There are no BBB or Trustpilot ratings.
Best Online Car Buying Sites #3: eBay Motors
eBay Motors has been selling cars online for a long time. You have access to seller ratings, and you are protected as a buyer if you are unhappy with your purchase. You may use eBay Motors to look for vehicles in your area as well as inventory in other states.
Bidding on a car using this website could help you locate what you're looking for if you want to buy a car online from a private seller. The site features a large selection of vehicles, and all transactions made on the platform come with free purchase protection.
If your vehicle qualifies, you will be compensated for your fees if you have not received the car you purchased. Similarly, the protection is valid if there are any unreported concerns with the title. It also protects you against damage to the car's transmission, engine, or body. These safeguards, however, do not cover everything that can go wrong with your purchase.
Pros
When you buy from a private seller, you'll benefit from some safeguards.
To apply for finance, go to RoadLoans.com.
You are not obligated to buy if you win a bid.
Cons
There are no refunds available.
There is only limited protection.
Best Online Car Buying Sites #4: Carvana
Carvana is an online-only used vehicle dealership where you may buy an automobile from the convenience of your own home. You can search the company's online inventory, apply for a car loan, and even have the vehicle delivered to your door.
A minimum annual income of $10,000 is required to purchase a car with Carvana. The APR might range from 3.90 percent to 27.90 percent, depending on your creditworthiness. There are no minimum credit criteria, though, and Carvana is ready to lend to consumers with less-than-perfect credit.
Pros
There is no minimum credit score needed to apply.
A seven-day "test drive" period is included with every vehicle.
A 100-day warranty is included with every vehicle.
Your vehicle will be delivered for free if you reside in a local area.
Cons
Pricing isn't negotiable, which may be a plus if you don't like bargaining.
You won't be able to test drive the car before purchasing it.
If you're trading it in, you'll have to deliver your automobile to one of Carvana's local marketplaces.
Best Online Car Buying Sites #5: Edmunds
Edmunds is the best online car buying site that includes a comparison tool for its vehicles. There are a variety of car-buying guidelines and tactics available, as well as links to dealers across the country. You can look for discounts and incentives to get the most outstanding deal when you locate your desired car.
Edmunds is a popular website that provides professional reviews and pricing information to assist you in your automobile search. Its comparison tool evaluates vehicles based on customer feedback, fuel efficiency, and ownership costs.
The website is an excellent resource for finding new, used, and certified pre-owned automobiles in your neighborhood. This car-buying site refreshes pricing information on a regular basis to ensure that its users get the best deal possible.
Pros
Expert perspectives and reviews
A limited warranty of 30 days or 1,000 miles is included.
Select vehicles come with a 12-month roadside assistance plan.
Use the website to apply for funding.
Vehicle history reports are available for free.
Cons
The website is used to complete purchases.
There are no listings for private parties.
Prices are fixed.
To visit a car, you'll have to pay shipping fees.
Best Online Car Buying Sites #6: CarGurus
CarGurus is next on the list of best online car buying sites. On its website, CarGurus sells both new and secondhand cars. You can look for automobiles based on their model, body style, or price. You can also choose whether or not you want to display local options first.
Every vehicle has a summary, and the website even tells you whether or not the advertised price is a reasonable deal. If you don't want to check the Kelley Blue Book value on every automobile you look at, this information can be useful.
Pros
If you like a car, but it's too expensive, you can sign up for email notifications, and the firm will notify you when the price reduces.
You can use the website to see if you're getting a decent bargain or not.
On the website, you may search for both new and old vehicles.
Cons
To see the entire report for the vehicle, you'll have to pay.
Sponsored automobiles will appear at the top of every search.
Best Online Car Buying Sites #7: Autolist
Autolist may appear to be identical to the other sites on our list of best online car buying sites at first glance, but it has a mobile connectivity advantage over the others. The Autolist website is beautiful and simple to use, but the linked Android and iOS mobile apps are what make it stand out.
You may quickly search the databases of other shopping applications as well as dealership websites using this user-friendly tool. It also contains information like how long the vehicle has been on the market, how the asking price has changed over time, and how the Carfax report appears. If you want to shop for your next ride while on the go, this is the place for you.
Pros
Hundreds of websites are gathered in one place.
Demonstrates price equality.
Apps with high ratings.
Cons
There are no financing options available.
There is no way to create your own listing.
Best Online Car Buying Sites #8: Cars.com
Cars.com is one of the best online car buying sites. The search engine makes it simple to locate any vehicle that meets your requirements. This website allows you to purchase new, used, and certified pre-owned vehicles. Furthermore, the messaging feature makes this platform even more user-friendly by enabling dealers or individual sellers to contact buyers directly with buyers.
You can compare up to four cars side by side using the comparison tools. Mobile apps and car history reports are among the other services. The addition of video reviews and a payment calculator makes the process even more enjoyable and ensures that you don't make a mistake with your final decision.
Pros
There are new, used, and certified pre-owned vehicles available.
Receive offers to purchase your present vehicle.
Customer feedback
Cons
Only a few automobiles are included in the free history report.
There will be no additional assistance in terms of funding or title transfer.
The platform does not allow transactions to be completed online.
Frequently Asked Questions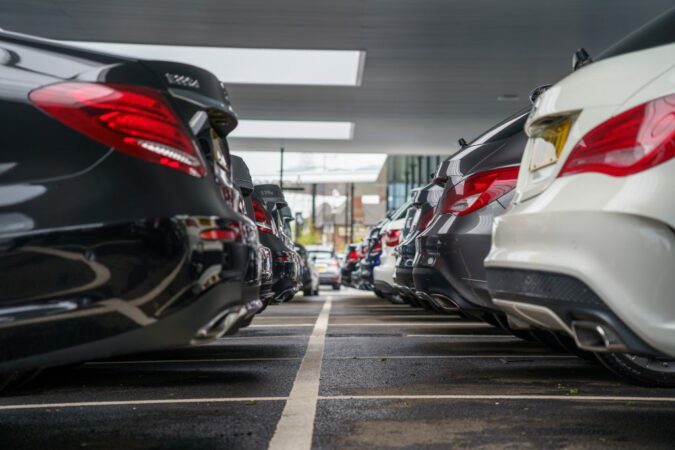 What Is The Procedure For Purchasing A Car Online
Online auto-buying sites exist in a variety of sizes and shapes, each with its own set of procedures. On the other hand, the majority of them utilize their website to advertise cars from numerous dealerships and allow you to search for specific cars, compare models, and view ownership history, photographs, and videos.
Some websites even provide home delivery and loan applications. Car-buying websites are designed to make the process of purchasing a vehicle easier and faster. Using your smartphone or computer, you can hunt for a car near your home or across the country.
Is It Safe To Buy A Car Online
Buying a car online might be secure, but there are some things to keep in mind. Personal information should never be given to a personal vendor, such as your social security number or home address. Sending money to a stranger or giving them access to your bank account is not good.
Find a reputable and trustworthy provider with many positive comments and a solid reputation.
Then fill out their secure online application and speak with a corporate representative. Use your best judgment and do some research because there are online frauds, stolen cars for sale, and cars that are misrepresented.
Is It Possible To Negotiate On An Online Car Buying Website
If the car is advertised on the internet by an individual owner, there may be more room for negotiating, but they may not offer to finance. If a dealer sells the car, it's virtually probable that they'll finance it, but their best pricing is usually already available online.
It also depends on the car's condition, whether it's new or old, and your credit score. It doesn't hurt to ask, and you might be able to get a better deal at a lower price, a faster delivery, or even a discounted warranty.
Final Verdict: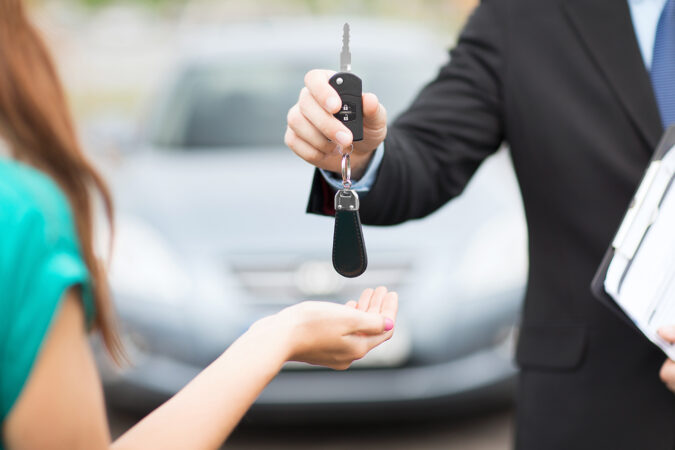 Purchasing a new or used automobile is a significant investment. The ability to use an app to acquire an automobile in the twenty-first century simplifies the process. Cars, trucks, minivans, and SUVs, among other vehicles, can be bought online. Consumers do not have to leave the comfort of their sofas to conduct research, explore, inquire, or finance their next vehicle, thanks to the convenience of car buying online.
While applications make the process of buying a car more effortless, determining which used car websites are the best can be difficult. With this list of best online car buying sites, you can browse with confidence, knowing that you'll locate the vehicle you want and that the car prices are fair.