The Toyota Prius was the first hybrid vehicle to reach mass-market status when it was introduced in the US in 2000. It is renowned for its excellent fuel efficiency, affordable price, and first-rate dependability. But is there a best Prius year?
We'll look more closely at which Prius years are the best in this article and which ones you should avoid, especially if you're buying a used Prius.
Best Prius Years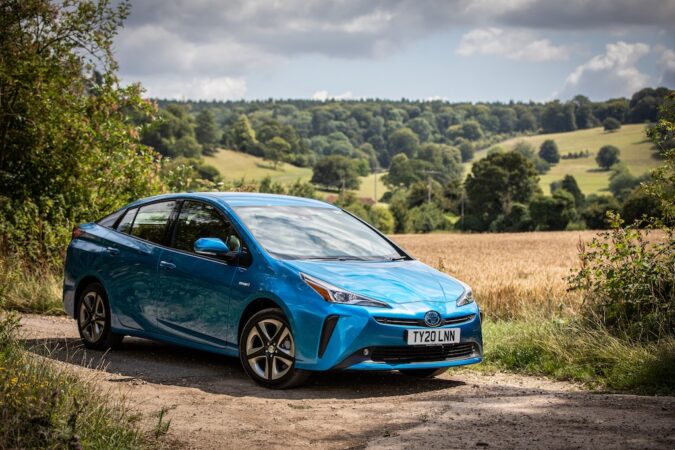 The Toyota Prius has received favorable reviews over the years and is generally regarded as dependable. Some of these years, though, have stood out as being more trustworthy than others.
These models are listed below, as being some of the best:
Best Prius Year – 2000 Toyota Prius
The top features of the 2000 model are its amazing fuel economy, roomy seats, and a hybrid powertrain.
This model is among the best Prius year, despite not being regarded as having particularly attractive aesthetics.
On CarComplaints, there were only four complaints made about the 2000 model.
Best Prius Year – 2001 Toyota Prius
The 2001 Toyota Model is still basking in the glory of the previous model and is one of the best Prius year.
This model proves that a lot of effort was put into the Toyota Prius series' first generation, with a focus on fuel and electric engines, simplicity of use and maintenance (lest you want to worry about resetting the maintenance light in a Prius), and cargo space.
Just 9 complaints about the high oil consumption rate were made out of the total number of units produced for the 2001 model.
Best Prius Year – 2002 Toyota Prius
This is yet another example of how carefully thought out the first generation was.
The interior of the 2002 model was improved, paying close attention to the dashboard layout.
There were only 3 complaints about this model that were noted, and they all related to the headlights.
Best Prius Year – 2003 Toyota Prius
The 2003 model is among the best Prius year, the last of the first generation's awesomeness and durability, and carries on in the glory of its successors.
A firm steering wheel, foldable seats for more space in the trunk, and extremely efficient fuel use were some of this model year's highlights.
The 2003 model had four complaints on file. The reliability of this first generation is the highest among the other generations, ranking 35th out of 81.
Therefore, if you're wondering about how long do Toyota Prius last, or whether are the Toyota Prius good cars, this should be the benchmark.
Best Prius Year – 2004 Toyota Prius
The 2004 model stands out among the 2nd generation's many mistakes.
This model made its debut in the midsize and hatchback classes.
It is regarded by many experts as one of the cleanest vehicles on the road, and the EPA rates it as the most effective five-passenger vehicle in America with a rating of 60/51 mpg.
Best Prius Year – 2013-2021 Toyota Prius
Toyota Prius models between 2013 and 2021 are the next generation that is most reliable, according to 118 complaints.
No complaints about brakes or engines were reported for the years 2013, 2014, or 2015.
There were very few reports of rodents eating coated electrical wires (it could be avoided if you're attentive to which cars have soy-based wiring) in the years 2016, 2017, 2018, 2019, 2020, and 2021, or of any external fixtures breaking.
When evaluating these cars' dependability, take into account that the battery from the aforementioned years is very dependable and rarely has any problems. When these problems arise, it doesn't take much to get them up and running again.
The models from the aforementioned years have a reputation for having a high second-hand value and few complaints from owners in the early years.
Prius Years To Avoid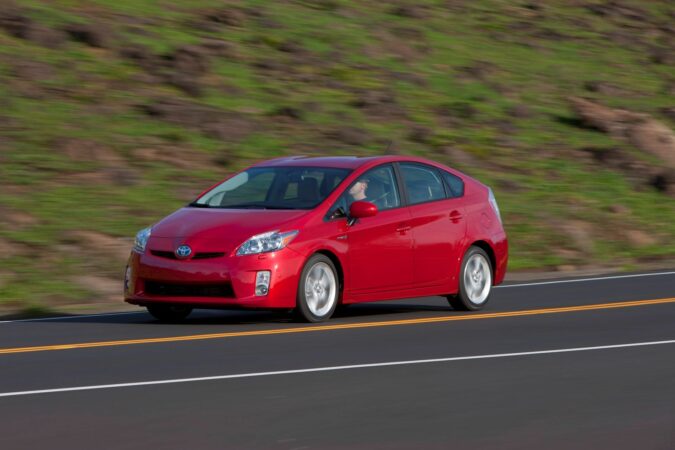 Over the years, there have also been a number of grievances and problems with the Toyota Prius.
Here are some of the Toyota Prius model years to avoid…
2012 Toyota Prius
When the 2012 model first came out, it had a lot of problems. According to several reports, applying the brakes while driving would cause the car to vibrate a lot and some warning lights to illuminate.
There were 59 complaints about the 2012 model overall on CarComplaints.com and 637 issues on CarProblemZoo.com.
Common Issues:
2011 Toyota Prius
The 2011 model received the infamous "Avoid like the plague" award from CarComplaints.com due to its fair share of issues with service brakes (more so if you're seeing something like a "service brake assist" warning), the electrical system, and exterior lighting. It is definitely not on the list of the best Prius year.
Standard brakes have reportedly failed to engage while a vehicle is moving, increasing the risk of an accident.
There were 114 complaints about the 2011 model overall on CarComplaints.com and 515 issues reported on CarProblemZoo.com.
Common issues include:
Excessive oil consumption
Broken brakes
Illuminated traction control and ABS lights
Malfunctioning air conditioning
2010 Toyota Prius
Avoid this model year at all costs, according to CarComplaints.com, and with good reason.
The 2010 model is statistically the worst Prius model year to date, with a total of roughly 3,500 issues and complaints.
The brakes' persistent inability to engage was the biggest mechanical problem and a serious safety hazard.
313 complaints and 3,232 problems involving the 2010 model were on record by CarComplaints.com and CarProblemZoo.com, respectively.
Common Issues:
2009 Toyota Prius
A defective brake actuator caused braking problems for the 2009 model. This means it cannot be among the best Prius year.
Due to this, braking became uneven or ineffective, which ultimately resulted in safety problems and lower fuel efficiency ratings.
Total complaints for the 2009 model were 104 on CarComplaints.com and 596 on CarProblemZoo.com.
Common issues:
Failure of the brake actuator and the HID light
2008 Toyota Prius
The 2008 model had a number of electronic problems, but the most common complaints were about faulty headlights that would flicker or go out.
One of the owners claims that the Prius failed to show information from the gauge cluster, including the fuel gauge, headlight indicators, warning indicators, and other status updates, making every journey risky and unpredictable.
There were 258 complaints on the 2008 model on CarComplaints.com. There were also 1,825 problems on CarProblemZoo.com.
Common issues include:
2007 Toyota Prius
There were significant headlight problems with the 2007 model; according to some reports, the headlight and taillight bulbs prematurely burned out (thus, prompting many owners to wonder about how much is a headlight bulb). It is therefore not on the list of the best Prius year.
It was clear that this posed a clear safety risk because it would reduce the driver's visibility, especially at night.
You can find 250 complaints about the 2007 Prius on CarComplaints.com.
Common issues include:
Check engine light on the 2006 model
Headlights that turn off while driving at random
Headlights that burn out too soon
Similar issues plagued the 2006 model as they did its predecessors and successors.
Burnout or ballast failure were the two main causes of frequent headlight failure.
Owners claim that this was both a safety and a legal issue because it is against the law to drive cars with faulty headlights. That's in addition to other concerns of owning these vehicles, such as the price of a Prius catalytic converter, owing to increased cat converter thefts.
2006 Toyota Prius
There were 127 complaints about the 2006 model overall on CarComplaints.com and 1,652 issues on CarProblemZoo.com.
Common issues include:
Sporadically flickering headlights
Excessive oil consumption
Broken computers
2005 Toyota Prius
The Toyota Prius from 2005 also had issues with the headlights.
Several reports claim that even after changing the bulbs, the headlights would occasionally stop working.
Some owners went as far as to claim that the lamps started to flicker mid-drive, which created very hazardous driving conditions.
There were a total of 70 complaints about the 2005 model on CarComplaints.com and 1,271 issues reported on CarProblemZoo.com.
Common issues include headlights that turn off on their own, dead hybrid batteries, and headlights that keep burning out.
2004 Toyota Prius
The 2004 model had a lot of issues with electronics, specifically the headlights, much like many of the earlier entries on this list.
Even worse, a report claimed that headlight flickering happened more than once in a single trip, with one estimate placing the frequency at three times every 15 minutes.
Total complaints for the 2004 Prius were 22 at CarComplaints.com and 732 at CarProblemZoo.com.
Common issues include:
Randomly shuts off while driving
Intermittently works the headlights
Engine shuts down while driving
Prius Generations
The development of the Prius began in 1993, when internal discussions about a "vehicle for the 21st century" became more intense.
In order to advance technological advancement, the G21 Project was put up in that year. With Project General Manager Takeshi Uchiyamada at its core, work started on figuring out how to achieve a ground-breaking increase in fuel efficiency that would pave the way for the 21st century.
1997–2003, First-Generation
As the first mass-produced hybrid passenger car, the first-generation Prius was introduced in October 1997.
The first-generation Prius was a stockier sedan than the current generation.
The first-generation Prius was introduced with the slogan "Just in time for the 21st century," and it had a fuel efficiency rating of 28.0 km/L in the Japanese 10-15 test cycle.
2003–2009, Second-Generation
In 2003, the Prius underwent its first major redesign. The Toyota Hybrid System II, an evolution of the prior THS, came in the new model, increasing its 10-15 test cycle fuel efficiency rating to 35.5 km/L and solidifying the Prius' reputation as a fuel-efficient car.
The styling was different as well; the vehicle's highest point would move to above the driver's head and it now had a "triangle silhouette" that had a gentle slope downward in both directions.
This new style established a futuristic, distinctive Prius styling in addition to improving aerodynamics.
2009–2015, Third-Generation
In comparison to earlier generations, the third-generation Prius had a slightly larger body, and the THS engine's displacement went up from 1.5 to 1.8 liters.
The second-generation Prius's basic "triangle silhouette" would remain, but the new model's hood, headlights, and side view had more modulation.
The third-generation model achieved a fuel efficiency rating of 38.0 km/L, which at the time was the highest in the world for the 10-15 test cycle.
From the second to the third generation of the Prius, there were no significant design changes.
The fourth-generation model had a lower center of gravity and a more aggressive appearance while still carrying over the "triangle silhouette" design.
The new model featured a dynamic redesign and an exceptional performance rating of 40.8 km/L in the Japanese JC08 test cycle.
Toyota Prius Problems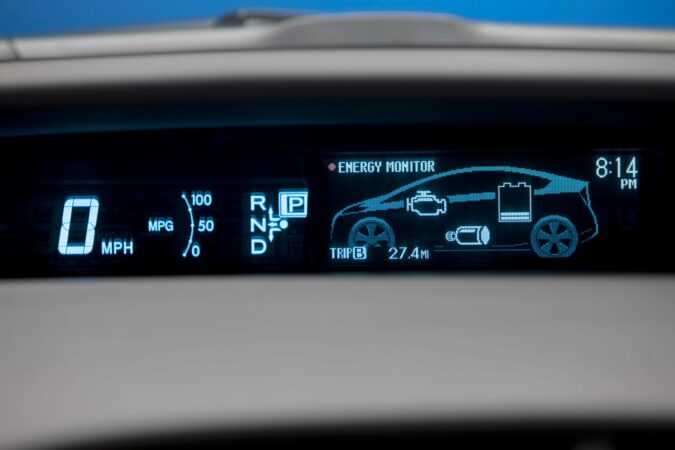 The Toyota Prius is a dependable electric vehicle, but it still has a fair amount of issues. Below are the most frequent complaints for the various model years:
1. Windshield Is Easily Cracked
One of the most prevalent issues with the 2016 Toyota Prius is that the windshield is cracking. Some owners claim that the front windshield crack spreads quickly.
They claim that even the smallest pebble could cause the surface of the windshield to crack by up to two-thirds. If the crack isn't too bad, a simple windshield chip repair kit, or the best windshield repair kit, ought to at least fix this somewhat.
Some owners had to replace their windshields in order to fix the issue. Despite the fact that this problem appears to be a design flaw, Toyota has not yet announced any recalls to fix it.
2. An Excessive Reliance On Oil
To prevent the oil warning light on their 2011 model from turning on, some owners had to top off their engine oil every other week.
Some 2011 model owners claim that issues related to high oil consumption are widespread in some of these vehicles.
Affected vehicles will burn engine oil at a rate of about 1 quart every 1,000 miles. To prevent their oil warning light from turning on, some owners need to top off their engine oil every other week.
To avoid severe engine damage, drivers had to pay close attention to the oil levels in their vehicles.
Some owners had to have their leaking timing cover gaskets replaced to solve this problem. Some people weren't as fortunate and had to have their cars' engines replaced.
Toyota has not yet announced a recall to address this problem as of writing.
One of the most frequently reported issues with the 2010 model is engine issues.
There are owners who claim that multiple different engine-related problems, such as blown head gaskets, overheating, stalling, as well as hesitation, have occurred with their vehicles.
For this model year, Toyota has sent recalls to address a number of engine issues. It's best to seek the advice of a qualified mechanic to properly diagnose these problems and receive a proper diagnosis.
3. Inadequate Headlight
The headlights of many 2008 model owners' vehicles are known to malfunction, possibly while the owner is driving.
It might work for a short while to turn them off and on and back on. Sometimes, both headlights would shut off at once.
Simply changing the headlight bulbs wasn't enough to fix the issue for some affected vehicles. To correct this, others had to replace the headlight assembly. Toyota has not yet announced any recalls to fix this issue as of this writing.
4. Issues With Interior Accessory
Owners of the 2007 model claim that issues with the cruise control, warning system, backup camera, and dashboard display are frequent in some of these vehicles.
The most frequent issue with interior accessories is dashboard display issues. Some motorists claim that their dashboard display would abruptly go out, rendering their speedometer, odometer, and fuel gauges inaccessible.
When owners took their cars to the dealership, they found that the cause of these issues was a defective battery that needs changing. Before that, you should ideally take some time to figure out where's the battery located in a Prius. After all, the typical Prius battery replacement isn't cheap.
Although there haven't been any recalls to fix this problem, your car's warranty might still cover it.
5. Fuel Gauge Reading Incorrect
The fuel gauge in many 2006 Toyota Prius vehicles provided inaccurate readings and occasionally malfunctioned, according to many owners.
The affected vehicles' owners would discover that their fuel levels were dropping much more quickly than the mileage shown on the odometer and that their levels remained low even after filling up their tanks.
It might be necessary to recalibrate the vehicle's fuel gauge in order to fix this issue. And in the meantime, you too might be keen to learn how to fix the gas gauge.
If your fuel gauge isn't operating as it should, there are a few potential causes and symptoms that you need to address. Now, before we look at the possible causes of each issue, let's look at three possible behaviors for the fuel gauge.
The Gas Gauge Reads "Empty" When The Tank Is Fully Topped Off
Either a malfunctioning fuel gauge or a frayed electrical connection is the most likely reason why your fuel gauge never reads completely.
Most fuel gauges show a full reading when they are operating at their highest efficiency; consequently, when there is no power, they always show an empty reading.
Of course, a damaged float gauge may also be the root of the problem since it will always display empty if it is malfunctioning. Before getting too involved, check the fuses and the gauge for power.
Fuel Gauge That Is Stuck At Full
The fuel gauge may be broken and stuck on full or the float gauge may be signaling full all the time if your fuel gauge consistently reads full. Most of the time, you can spot the problematic part by checking to see if the fuel gauge resets to empty when the engine is off.
This solely depends on the type of vehicle you drive though, as some fuel gauges lock at the most recent setting. However, if your car usually starts and stops but not now, there is likely a problem with the fuel gauge in the dash.
Gauge Fluctuating Up And Down
The most difficult condition to diagnose is this one because there are so many potential causes. Even if your dash has a malfunctioning fuel or float gauge, the problem might not be as easy to locate.
One possible explanation is that the float gauge has become a little too loose. As you drive over bumps and dips in the road, the fuel gauge may jump up and down, changing the reading.
It might also be a common ailment. For instance, if you park on a hill, it's typical for the fuel reading to change. Wherever the float is positioned, the fuel will rise or fall because it follows gravity. Once you've leveled the car, you can start getting accurate readings again.
Prius V vs Prius C
It is likely that if you are preparing to purchase a 2015 Toyota Prius, you are carefully eliminating the contenders listed in this category.
Should you purchase a Prius V instead of a Prius C? Which car would be the most practical for you? You must comprehend the variations between these two models in order to make an intelligent choice.
1. Shape And Size
The Toyota Prius C is the smallest member of the Prius family. Additionally popular is its recognizable hatchback design.
The largest model, the Prius V, is a hybrid, stylish station wagon that is best for large families who require extra space to transport their personal belongings in style. It is essentially a standard one with increased cargo space.
2. Interior
In terms of interior features, the Prius C is the smallest and most basic model. It has circular air vents, for instance, whereas all the other models have square ones.
Additionally, the Prius C uses the most affordable dashboard components. In contrast to the standard model, the Prius V has a space where passengers can store various items between the dashboard and the console.
Based on the type of engine, you may categorize them into two in terms of performance.
You can find the smallest powertrain, a hybrid four-cylinder, 1.5-liter engine with 99 horsepower, in the Prius C.
The Prius V, on the other hand, has a 1.8-liter hybrid four-cylinder engine that promises better performance and 134 horsepower.
If fuel economy is important to you, the Prius C guarantees a satisfying 53 mpg in the city, 46 mpg on the highway, and 50 mpg overall.
You can get 44 mpg in the city, 40 mpg on the highway, and 42 mpg combined with a Prius V.
3. Price
The starting price of a Prius is $20,000. Bluetooth, touchscreen displays, power accessories, and climate control are all included as standard features. A Prius V is slightly more expensive, with an estimated $27,500 starting price.
EPA mileage ratings are used. Use solely for purposes of comparison. Your mileage will vary based on how you handle and care for your car, the road's conditions, and other elements.
Frequently Asked Questions
How Much Does A Prius Weigh
Weighing in at 2,530 to 3,375 pounds. The weight of a Toyota Prius ranges from 2,530 to 3,375 pounds. The trim level, model year, and optional features are to blame for the significant weight differential.
How Many Miles Does Prius Last
In good condition, the Toyota Prius can travel up to 250,000 miles. Therefore, if you drive 15,000 to 20,000 miles a year on average, your Prius should last you 12 to 16 years with proper maintenance.
Is Prius A Good Car
The 2022 Toyota Prius is a good hybrid car as long as fun to drive or a luxurious interior isn't a top priority. It's a roomy, economical, and value-packed car, making for a pretty good overall package.