Racing games have been around since gaming became a thing and it allows players to take advantage of a variety of different driving modes that would likely put them in danger in the real world.
Racing games have also come a long way, in terms of graphics and licensing, and this means that you're able to drive the car of your dreams and provide it with a range of visual and performance modifications.
However, mobile gaming has reached a point where you'll be able to take advantage of some high-quality games, most of which were developed exclusively for mobile devices. Here we'll be taking a look at some of the best mobile racing games in 2021.
We've linked up with Kevin Cochran, (see profile), who is an expert on online gaming and he's provided us with some insight on the topic:
Online Casino Games
You can play gambling games that are featured at various online casino Canada and some of these feature racing themes. Some of the most popular online casino games are slots and they feature a range of different themes, popular racing slots include:
Drive: Multiplier Mayhem
Monster Wheels
Rally HiLo
Highway Kings
The Best Mobile Racing Games
GRID Autosport
Based on the PC and console game of the same main title, GRID Autosport provides mobile gamers with excellent graphics and gameplay that's exclusive to Android devices. The graphics are the standout feature of this game as it has been brilliantly rendered and also features incredible textures.
Furthermore, this game features great physics which means that you'll watch your car fall apart if you're in a collision with another driver. GRID also provides you with over 100 cars to choose from with just as many tracks and a range of different racing disciplines.
The handling is decent; however, you'd want to invest in a Bluetooth controller for this game as it will provide you with a better gaming experience.
Asphalt 9: Legends
One of the most popular mobile racing franchises, Asphalt 9: Legends features a pure arcade racing experience that features very little realism; however, the graphics are top-tier. The only downside to this game is that it doesn't allow you to control much due to the TouchDrive system which accelerates and steers for you.
This means that you'll only need to use the nitrous and switch lanes. You'll be able to adjust your steering options; however, the game is incredibly quick-paced which makes it nearly impossible to do a full lap in a fast car without hitting something.
It's a very good game for a free Google Play title; however, there's room for much more.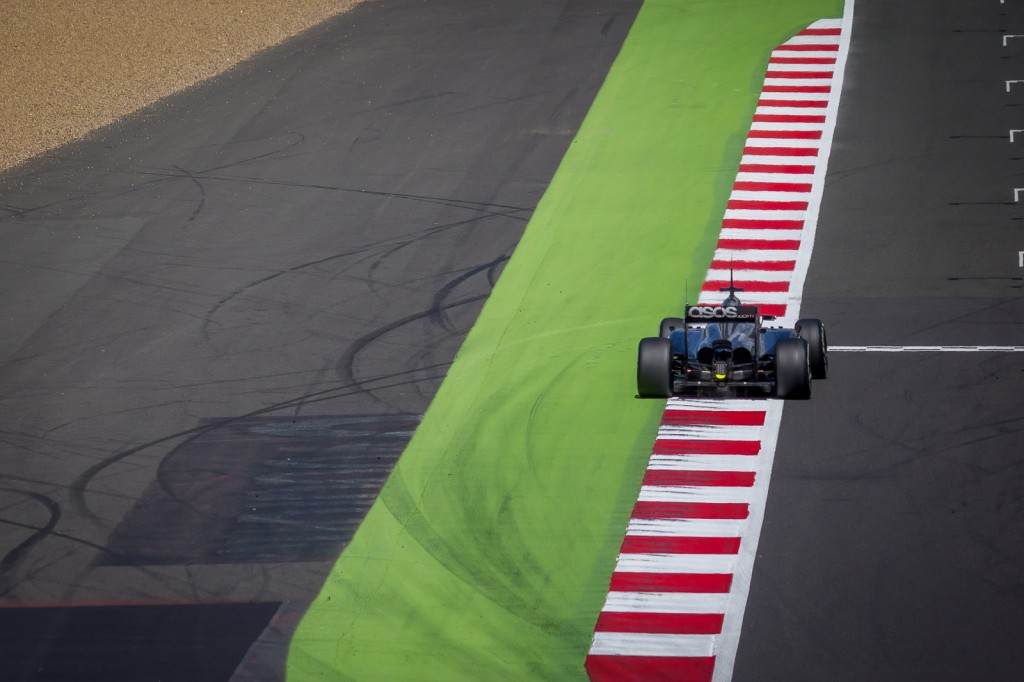 Mario Kart Tour
If you're a fan of Mario Kart then this is the perfect mobile game for you as you'll be able to control your favorite characters and the best part is that it's free-to-play and unlocking characters don't require real money, but you'll need to grind a bit.
As expected, this game is incredibly chaotic – as it should be, and it features a range of special tracks and features. However, there will be players that have spent real money to unlock certain features of the game much quicker and this could leave you at a disadvantage.
Riptide GP: Renegade
Riptide GP: Renegade is a unique futuristic jet ski racer that's exclusive to Android. This game features a story mode along with an online gameplay feature and quick race. The graphics are exceptional as you'll get to enjoy various motion blue and water effects that will provide you with a true sense of speed.
Controls are set with tilt steering; however, we strongly suggest that you invest in a Bluetooth controller as it will make the game much easier to play and more enjoyable. You'll also get to unlock various parts to upgrade your jet ski when playing through the career mode but this won't be easy as the AI is incredibly challenging.
Thumb Drift
If you're looking for a racing game that only requires one hand then Thumb Drift is the game for you. The graphics are simple and charming, there are also various courses to complete and gold coins to collect when drifting which will unlock more cars.
This game is perfect for casual players that are looking to pass the time without having to put too much effort into playing.
CSR Racing
CSR Racing is the best-looking drag racing game available on mobile. This game requires you to launch and perfectly time your next shift to get the best time. However, you'll also need to progress through the storyline while trying to save cash to upgrade your ride.
This is the first installment of the game, as CSR Racing 2 and CSR Classics are also available. The graphics are incredible and it features realistic reflections, plenty of cars, and various tuning options.