The art of motorcycling doesn't get much purer than riding a sports bike. For someone who enjoys bikes, riding a proper sports bike is on their bucket list. It is not about being fancy or comfortable. The best sports bikes are all about speed, handling, cornering ability, and trusty brakes.
Ultimately what a buyer looks for in the best sports bike is the ability to go from A to B as fast as possible. Add to that the excitement of riding on 2 wheels, while the wind bombards your entire body, you can not expect a better adrenaline rush.
Riding a bike, especially a sports bike is different from driving any other vehicle. And riding a sports bike will not suit everyone. Riding a bike at 100 miles per hour, with nothing to protect you except the gear on your back, could rattle anyone. But the thrill is certainly worth it. Once you get a hang of it, you become one with the bike you are riding and you will be able to feel the road like an extension of yourself.
History Of Sports Bikes
Motorbikes or sports have a deep history behind them. They are fruits of trial and error and overall evolution. They have a surprisingly long history, full of false starts. Ultimately we have the invention for those who live life a bit faster than the rest.
From the earliest steam-powered bicycles to the choppers and sport bikes we all know today, the sports bikes of today are a marvel of constant evolution.
The culture of sports bikes along with the interest in them initially grew after the end of the two World Wars. Companies that mass-produced motorcycles for the World Wars were now free to move into the new era.
The popularity of the 2 wheeled transport spread through the 60s and 70s. And the need for speed increased. This led to engineers and mechanics beginning to create new forms that were designed for performance.
These models were not even remotely similar to the Harleys. While that generation built bikes that were comfortable and suitable for long-distance rides the new generation of sports bikes are different. This new generation prioritized sensitive handling, powerful engines, and, of course, extreme speed.
How Competitive Racing Created The Best Sports Bikes
The Honda CB750 took the sports bike industry to new rights. Its revolutionary inline four-cylinder engine is still widely used in sportbikes today. This inspired most of the modern sports bikes of today. Soon companies like Kawasaki and Yamaha entered the sports bike scene. With these new manufacturers, they started producing sports bikes of their own designs for racing. Some of those features were an upright rider posture, lightweight frames, and larger, wider tires.
This led to competitive racing as we know it. Sporting races like MotoGP picked the best riders among us and raised them to be superstars. Increasing the popularity of the sport more and more. The best riders pushed mechanics, designers, and riders to new heights of performance. This pushed the engineers in a similar way.
With the influence of the sport growing, Japanese companies became some of the world's largest and most influential manufacturers.
What Makes The Best Sports Bikse
Sports motorcycles are the most performance-oriented category of motorcycles. To make a bike a sports bike it should feature a lightweight frame, a powerful engine, and seating and handlebar positions that encourage an aggressive riding posture.
You can find sports bikes with a wide range of power configurations from as low as 125cc to support even the most inexperienced riders. But when it comes to branding, manufacturers depend on quick acceleration and the top speeds these bikes can achieve.
To pick the best sports bike, it should have agile handling along with quick braking. Power alone cannot make the best sports bike.
Best Sports Bikes For Beginners
Getting to groove with a sports bike is not something that will come to you in a few days. Choosing the biggest and fastest motorbikes for a new rider is unadvisable. You need to understand that these are highly powerful machines with not much attention for safety. So it is best to start slow and with time and practice, you could get on a 1000cc or more sports bike.
Here are the best sports bikes for a beginner.
Kawasaki Ninja 300
The Kawasaki Ninja 300 is one of the best sports bikes in the market. The bike was introduced in 2013 and was put on the market in 2014. The Ninja series has been running for 3 decades and it is known for its affordability and lightweight design.
It features a compact, parallel-twin, 296 cc engine which allows precise throttle control. It is also equipped with a 6-speed transmission.

Though it looks like a small bike it packs a powerful punch. On the road, it can beat much bigger bikes than this. It can reach a top speed of 112 mph. The acceleration is also commendable. It can reach 97 mph in 5.6 seconds.
The fuel economy is also really good compared to other bikes in this category. The Kawasaki Ninja 300 has an estimated 70 miles per gallon
Yamaha YZF-R3
Yamaha YZF-R3 is simply known as the Yamaha R3. As a company, Yamaha is one of the leading producers when it comes to the sports bike industry. And that popularity is built by bikes like this. The R3 is a lightweight bike that is easy to handle and maintain.
It is designed to compete with other bikes in the 300cc division. Don't let the beginner rating fool you, this lightweight is quick and powerful.
The 321cc liquid-cooled, DOHC inline twin-cylinder with 8 valves is more than capable of giving the Yamaha R3 its power. The acceleration is amazing. It can reach 37 mph in less than three seconds and hit 62 mph in 5.5 seconds. The 6-speed transmission allows you to shift smoothly while in motion.
This is ideal for a beginner because it is lightweight and has a really comfortable seat. The seat measures 30.7 inches high, making the bike incredibly nimble and got a comfortable seat. This gives you superior control over the bike.
Honda CBR500R
Honda CBR 500 is one of the best for beginners out there. The CBR250 was the bike that Honda manufactured for beginners, but this is much better. It is much more powerful and the overall ride quality is better.
It is powered by a 471cc, Liquid-cooled DOHC parallel-twin engine.  The CBR500R can reach a top speed of 116 mph. You can easily cruise around at 100 mph with this bike easily. It can accelerate 100 mph in just under 14 seconds.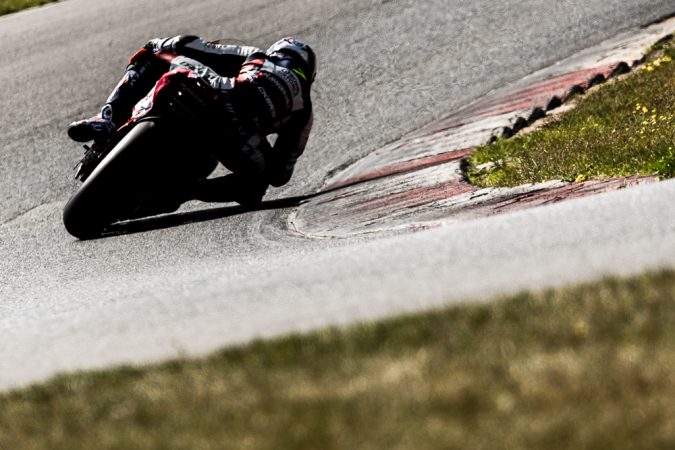 The CBR500 offers more legroom for riders of larger stature. And the power is not child play either. With the power of this bike, it will take a while to outgrow this. It is also relatively more comfortable to ride than other sports bikes.
The fuel economy is mindblowing for a bike with a 500cc engine. You can get up to 70 miles per gallon.
Kawasaki Ninja 400
Another Kawasaki on the list is the Kawaski Ninja 400. The Kawasaki 250 or 300 aren't available brand new anymore. This is the successor for the Kawaski Ninja 300. The bike debuted in 2018. This sports bike is part of the popular Ninja series and has a 399 cc engine.
The Ninja 300 had some problems meeting the emission standards, which resulted in the production of the Kawasaki Ninja 400.  Though it is significantly bigger than the earlier model, it is still lighter by 17.6 lbs.
New and experienced riders alike appreciate the smooth and easily-managed ride they experience due to the Ninja 400's power, performance, and ergonomics.
The Ninja 400 can accelerate from 0-60 mph in 4.14 seconds. Even with the smaller engine compared to the CBR, this can still reach 116 mph. It can also reach 100 mph in under 12 seconds which is faster than the CBR
Hyosung GT250
Hyosung Motorcycles hails to us from Korea. The Hyosung GT 250 was unveiled in 2005. Ever since then it has been increasing in popularity withing new and experienced riders alike.
This Korean machine is powered by a 249cc 4-stroke air/oil-cooled, DOHC, eight-valve, V-twin engine. What makes it excellent for new riders is the brakes. It is equipped with dual front disc brakes which gives amazing stopping power.
Even though the engine might be the smallest among the rest at 250cc it still can reach a top speed of 110 mph. The Hyosung has a fuel economy of 73 miles per gallon.
Best Sports Bikes For Experienced Riders
Now if you've been doing this for a few years, and love the thrill of flying from o to 60 in under 5 seconds you might look for a bigger bike. The bigger the bike, the harder it gets to tame, but once you are settled with the bike there is no better feeling.
Here are the best sports bikes for the best riders among us.
Kawasaki Ninja 650
Rather than saving the Kawasaki Ninja 650 is for the experienced rider, it is more like a bridge between a beginner and an experienced rider. This is perfect for both new and experienced cycle riders due to its blend of performance and versatility.
It comes equipped with a 650cc Parallel Twin engine. The bike isn't as heavy as it looks. You can expect adept handling with powerful acceleration. The power delivery is easy to manage, which makes the bike easy to control. It has the sharp and sleek styling the Ninja family of cycles is known for.
The Kawasaki Ninja 650 can reach a top speed of 130+ mph. And it can run a quarter-mile in under 12 seconds.  0 to 60 in this bike is at 3.5 seconds.
KTM 990 Super Duke R
KTM is a motorcycle and sports car manufacturer that was officially formed in 1992 in Austria. It has a long history that dates back t the 1930s. Though the KTM 990 Super Duke R looks small in stature it actually packs a powerful punch.
The engine in the KTM 990 Super Duke is a DOHC 999.8cc V twin with 8 cylinders. It has a six-speed gearbox which allows smooth gear shifting. It is short keeping your center of gravity low allowing you to maneuver better. The sharp and light design enhance its looks
The KTM 990 Super Duke R can reach a top speed of 145 mph. It is known to hit 0 to 60 mph in 3.2 seconds.
The KTM is known for its capability for stunts. If you are interested in wheelies or stoppies, this is the bike for you.
Honda CBR1000RR
The Honda CBR 1000 RR frame weighs in at 451 lbs. The total weight is around 705 lbs. So this is not exactly a light bike. It maximizes power use while still making it easier for beginner riders to handle it with little effort. The incredible suspension in this bike allows you to take sharp corners.
It comes with a 1000cc four-stroke liquid-cooled engine.  It has front and rear disk brakes for added security. The torque delivery of the engine is also one of the highlights of the Honda CBR.
With a 1000cc engine, you can expect really high speeds. This ride is capable of getting you up to 186 mph. It can get to 0 to 60 in just 3.1 seconds and 0 to 180 in 14.8 seconds. The acceleration on this is wicked.
KTM 1190 RC8 R
The best aspect of this bike is the buyer's ability to customize the bike during the purchase. The buyer can customize the seat, handlebars, and footpeg to their specifications. Even though this is pricy, for pro this extra feature is worth it.
The KTM 1190 RC8 R is equipped with a 1195cc 2 cylinders, four-stroke liquid-cooled engine. The transmission consists of 6 gears. Another key feature is the braking capability. The front-wheel consists of 2 disc brakes. The back has one disc brake and two-piston brake calipers.
This bike is estimated to be capable of reaching up to 190 mph. The 0 to 60 acceleration is similar to the CBR 1000RR. This too can reach 60 mph in 3.1 seconds.
Yamaha YZF-R1
This model has been in production since 2011. With this bike, you can look forward to good power output as well as comfort. Among 1000cc bikes, this is one of the most affordable options in the market.
This is also considered the heaviest bike in the market. This is not exactly due to the bike itself being heavy. The bike weighs just over 400 lbs. But it comes with a 4.8-gallon fuel tank. When this is full it adds a lot of extra weight. Covering 29.3 miles per gallon, we can say that this model is indeed fuel-efficient for a 1000cc bike.
The Yamaha YZF R1 has a 998cc 4 cylinders, four strokes, liquid-cooled engine. It also comes with front and rear disc brakes.
This can reach a top speed of 191 mph and can do a quarter-mile in 10.9 seconds. The 0 to 60 is also not bad since it will take around 3.2 seconds.
Ducati 1198S
This bike is designed for fast-flowing corners and consequently struggles to stay on the line in the tightest of tight corners. The model allows you to make height and suspension adjustments so it is just a  matter of time to get it geared towards a driver.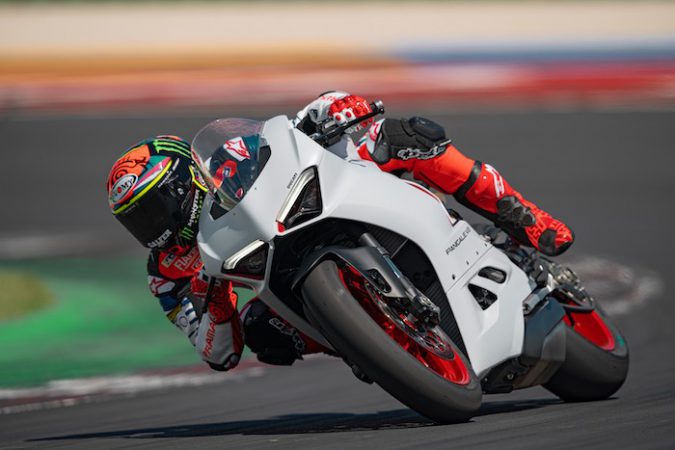 The Ducati is equipped with a V2, four-stroke liquid-cooled motor. The transmission is exceptionally well made in the Ducati. Even during shifting it doesn't vibrate as 1000cc four-stroke should. the front wheel has 2 discs along with 4-piston Monobloc calipers. The rear has one disc with 2 piston calipers.
It can reach a top speed of 185 mph and run a quarter-mile in under 10 seconds. The acceleration is one of the best in the category as it can get from 0 to 60 in just 3 seconds.
Suzuki GSX-S1000FZ
This is probably the best sports bike. This is designed for sport touring and street riding. It offers a better position while riding, which is more sporty and gives you room behind the windshield.  Its ability to be customized to the rider's preference, especially when choosing between different modes, controls throttle sensitivity.
The Suzuki GSX-S1000FZ is powered by a 999cc 4 stroke liquid-cooled engine. It comes with front and rear disc brakes. It is very stable at high speeds and gives you smooth shifting than many other rides.
Compared with other 1000cc bikes its top speed might be low at 155 mph. But the acceleration is better than most. It can charge from 0 to 60 mph in shades under 2.9 seconds.
It is hard to choose one over the other when it comes to high-powered sports bikes. This is because these bikes offer excellent engine power, flexible gears, adequate stability, and comfort for that ride of your life.
Even though the models differ the engine almost always remains the same. With different models, you can expect better looks, more comfort, and occasionally better braking. If you do pick your bike with regard to the speed, the only advantage you will get is in the acceleration. Ultimately the difference is just a fraction of a second.
Pros And Cons Of The Best Sports Bikes
Before deciding on a bike, especially for someone who is new to this segment, you should weigh the pros and cons. Like any vehicle, even the best sports bikes have their cons. When it comes to cons, it does not necessarily mean that something is wrong with the bike, it is more like a drawback. By knowing the pros and cons you have the best chance of finding a good match in terms of riding style and experience.
The factors that should attract you towards buying a sports motorcycle are many. These include speed, handling, acceleration, agility, overall performance, and aggressive styling. If you are looking for a fast nimble motorcycle that will allow you to weave around traffic and still give you a thrill when you start accelerating on an open road, a sports bike is made for you.
Sports motorcycles also come with an aggressive riding position. You have to sit low with an arched back that allows you to be more aerodynamic. This posture does look good, but does it feel good? The looks are definitely a positive in this case, but the posture can grow uncomfortable when not riding in optimal conditions or speed, and aren't well suited for travel.
Unlike other motorcycles, you will also lose more fuel. If you are trying to save some fuel using your motorbike regularly, a sports motorbike is not for you. Another problem would be the safety. Generally motorbikes aren't the safest mode of transport. Add another 100 mph to it and it doesn't get better. Even though sports bikes have added safety features, it does not compensate for a crash at high speeds.
Best Sports Bikes Prices
Sports bikes are a bit costlier than usual bikes. If you are looking for something under 600cc it is not that high but generally, as the power increases so does the price.
A new sports bike can be purchased as low as $5000. But almost all these bikes are in the lower range when it comes to power as well. But you do have a wide range of options, often even the same manufacturer.
For example, you can buy a Honda CBR300R for $4699 while the same Honda CBR1000RR will cost $16,499. So you can choose what suits your budget as well.
When it comes to 1000cc or more you are looking at a price of around $20,000 or more.
Supersport Bikes of Facts:
Supersport motorcycles can be ridden for various reasons such as relaxation, commuting, freedom, and adrenaline rush.
The top 10 supersport bikes of list includes Honda CBR600RR, Suzuki GSX-R1000R, Ducati Panigale V2, Yamaha YZF-R7, Aprilia RS660, Ducati V4S, Aprilia RSV4 Factory 1100, BMW M1000RR, Yamaha YZF-R1 60th Anniversary, and Kawasaki ZX-10R.
The Honda CBR600RR is a standard-bearer with a 600cc inline-4 engine that has racing technology and knowledge.
The Suzuki GSX-R1000R is low, mean, and aggressive with a reputation for spitting riders off who try to push it more than it wants to go.
The Ducati Panigale V2 is a slim, redesigned, and lighter version of the original Panigale with a 955cc superquadro V-twin engine that produces 155 BHP and is track-friendly.
The Yamaha YZF-R7 is a full-spec racing homologation model with a 749cc CP2 crossplane parallel-twin engine that produces 106 HP, a lightweight design, and is flickable and agile.
The Aprilia RS660 is a track-capable supersport with a 660cc engine, 100 HP, and safety systems suitable for novice and intermediate riders.
The Ducati V4S has reprofiled aero winglets, a New SBK gearbox, and a completely new Ohlins NPX 25/30 electronically controlled pressurized cartridge system in the front fork, making it a weapon on the track.
The Aprilia RSV4 Factory 1100 is lightweight and has a 1,099cc V4 engine that produces 217 HP, winglets, forged aluminum rims, a full Ohlins Smart EC 2.0 semi-active suspension, and a fully Brembo Stylema motorsports-grade braking system including ABS.
The BMW M1000RR is a track day enthusiast's bike with fairings made from carbon fiber, carbon fiber aerodynamic winglets, M carbon wheels, M carbon brakes, and a fully Brembo Stylema motorsports-grade braking system including ABS.
The Yamaha YZF-R1 60th Anniversary is one of the best supersports on the market with a mildly reworked clutch, 0.1 inches more travel in the front KYB inverted forks, and a retro 1980s livery.
Bottom Line – Best Sports Bikes
Ultimately, you have to understand that sports bikes are not for everyone, and riding one is not easy. But for those who are into it, there is no better feeling than speeding through an open road on a sports bike.
For those who are experienced in riding a sports bike, buying a 1000cc bike that can go close to 150 mph might be an option. For a beginner, you got to take it easy and pick a smaller bike. They cost significantly less and overall easier to handle.
Before even thinking about purchasing a sports bike weigh in the pros and cons. Sometimes it might not suit you. And if you are new to the field take it slow until you get a hang of it. You do not have airbags.