Looking for the best used SUV under 15000? A quick glance around you will reveal that crossover SUVs are more popular than ever. There is also solid justification. Their higher stance facilitates entry and exit and gives the driver a better sense of control.
Crossovers are usefully versatile due to their large liftgate and roomy load area, made possible by the ability to fold the back seats. Price is the main deterrent for the majority of customers.
The cost of new compact and midsize crossover SUVs is usually higher than that of their sedan counterparts. But if you look at the used-SUV market, you'll discover the same advantages at far more affordable costs.
There are a lot of reasons why an SUV might be the best option for you. Maybe your family is expanding, you want a comfortable commute, or you enjoy taking road excursions on the weekends.
Whatever your preferences, there are many different SUVs available, and they remain popular. You may choose a used SUV that meets your needs from a large selection that is priced under $15,000. Here is a list of the best used SUVs under 15000 to assist you in your quest.
Best Used SUVs
Used Ford SUVs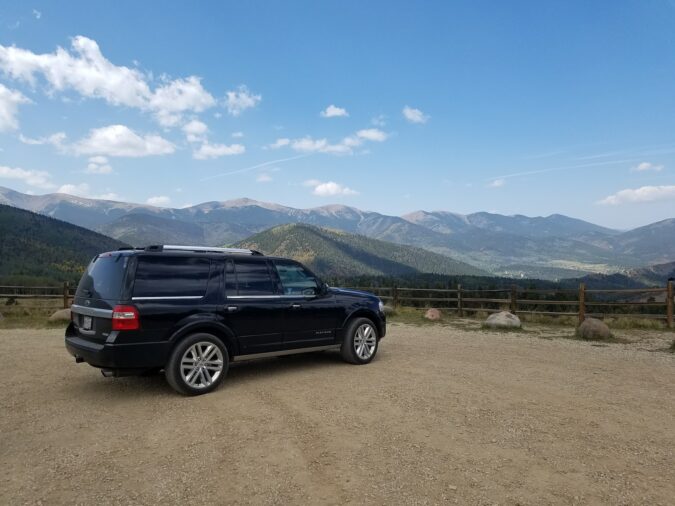 The 2011 Ford Expedition full-size SUV has room for up to eight passengers and is the most durable used SUV under $15,000. It boasts a strong V8 engine and includes cruise control, six-speaker audio, and an auxiliary connection as standard equipment.
Higher trim levels also have an infotainment system, satellite radio, and a third row of seats. Rear seats in models having a third row of seating can be readily folded down to increase the cargo space.
It gets 17 city miles and 24 highway miles per gallon, which is good for its class. Using the larger Chevrolet Suburban as a comparison, its fuel economy is 15 city and 22 highways.
The 2013 Ford Explorer, which can accommodate seven people in its standard configuration, joins the Expedition as an available option. It receives compliments for its handling and elegant cabin layout.
A 240-horsepower, four-cylinder EcoBoost turbocharged engine is available on higher trims to increase its fuel efficiency, replacing the standard 290-horsepower V6 engine. The typical price for a used 2011 Ford Expedition is $12,400, and the average price for a used 2013 Ford Explorer is $14,300.
Used Honda SUVs
The 2011 Honda Pilot midsize SUV, a roomy three-row crossover SUV with minivan-like family-friendly amenities, is ranked second. It comes with either front-wheel drive or all-wheel drive and has a roomy third row that can even fit adults. The 2011 Acura MDX, comparable in terms of luxury, is also included.
The 2013 Honda CR-V compact SUV, a second Honda SUV, is also included. The CR-V compact crossover offers roomy seating, exceptional cargo space, and class-leading mileage.
A used Honda CR-V can be obtained for $13,500, while a used Honda Pilot costs $11,800 on average. A used 2011 Acura MDX luxury SUV is available for $12,800.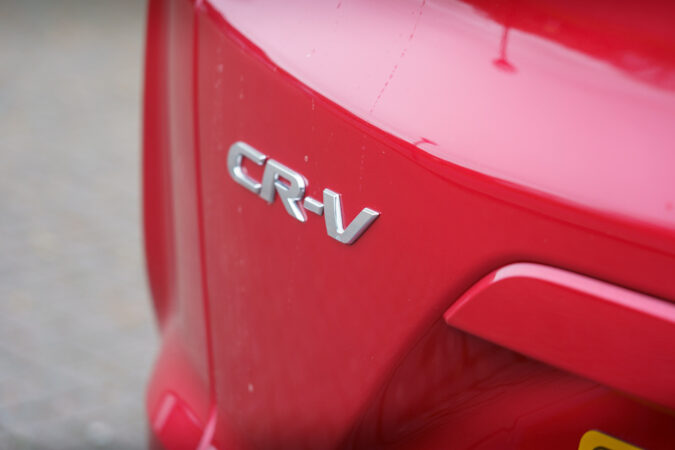 Used Nissan SUVs
The 2011 Nissan Armada, a full-size truck, is ranked eighth. The Armada has accommodation for seven passengers as standard, with bucket seats in the second row. An optional bench seat may hold up to eight passengers.
It offers available options, including a rearview camera, sunroof, a power liftgate, and power-folding rear seats. In addition to basic amenities like dual-zone climate control and Bluetooth connectivity.
The 2013 Nissan Pathfinder midsize SUV also makes the list. It provides a comfortable ride and roomy seating. There are three rows of seating in its elegant interior, which can accommodate up to seven passengers.
The average price of a 2011 Nissan Armada for sale is $12,800. While the average price of a 2013 used Nissan Pathfinder is $12,600.
Used Toyota Highlander
The Toyota Highlander, which is ranked fourth, has three rows of seating, the third of which has more room than is typical for the class. Additionally, it features a below-average ownership cost for the segment and flawless safety ratings. The average price of a 2013 Toyota Highlander for sale is $16,600.
Used Dodge Durango
The Dodge Durango, a midsize SUV made in America, comes in fifth. The three rows of comfy seating in the midsize Durango offer enough space for both passengers and baggage.
It has two available drivetrains: a potent V6 engine or a strong V8 for those who want a more robust family hauler. The typical cost of a used 2011 Dodge Durango is $12,300.
Used Hyundai Santa Fe
The Hyundai Santa Fe is ranked eighth for the 2013 model year. It is one of the top-rated midsize SUVs in its class and has both two and three rows of seats, earning praise for its flexibility.
Base Santa Fe models have a four-cylinder engine that produces 190 horsepower. While Sport versions have a turbocharged four-cylinder engine that produces 264 horsepower. A six-speed automatic transmission is a standard feature on all variants. The typical price of a used Hyundai Santa Fe from 2013 is $13,000.
Used Jeep Grand Cherokee
The 2011 Jeep Grand Cherokee completes the list and is acclaimed for both its external and interior sophistication. It has a powerful V8 engine as an option on higher trims, and a V6 engine is standard.
Base trims are equipped with dual-zone climate control and a telescopic steering wheel as standard, while higher trims add adaptive cruise control, a heated steering wheel, and blind-spot monitoring.
The 2011 model year marks a complete redesign of the entire line. Additionally, it features off-road features, including an air lift suspension. The average price of a 2011 Jeep Grand Cherokee for sale is $12,600.
Used Subaru Outback
The 2013 Subaru Outback is ranked 12th. Although the car is categorized as a wagon and resembles a hatchback, it has all-wheel drive as standard and has the kind of load space found in a compact SUV.
It has a six-speed manual transmission as standard equipment; however, higher models also offer a CVT and a five-speed automatic. Additionally, both the front and back seats are cozy. The typical price of a used 2013 Subaru Outback is $12,500.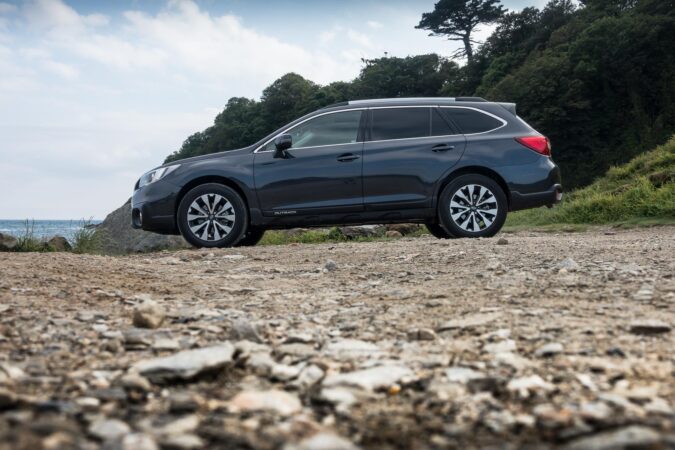 Best Used SUV Under 15000
Best Used SUV Under 15000 #1: 2010 Honda CR-V
Priced from: $9,400 – $11,200
In 2010, the Honda CR-V won Best Compact Crossover for the Money award. It excels at the majority of tasks, achieving a flawless reliability rating in the process. The CR-comfy V's seats and practical design contribute to having one of the nicest interiors in the segment. That alone is enough to pit the Honda CRV vs the VW Tiguan, Mazda CX 5 vs the Honda CRV, or the Subaru Outback vs the Honda CRV, too.
The CR-V receives high marks for its fuel efficiency. The CR-underpowered V's four-cylinder engine is the cause of its poor acceleration. It occasionally has trouble keeping up on the freeway. A similar thing could be said about its sibling, the Acura RDX vs the Honda CRV.
LX, EX, and EX-L are the three trim levels available for the 2010 Honda CR-V. Numerous features are included as standard equipment in the Honda CR-V LX, including keyless entry, cloth seating, and a straightforward four-speaker CD audio with an auxiliary input jack. Six speakers and a CD changer have been added to the Honda CR-V EX's audio system.
The EX-L is the greatest option if your budget allows for it because it offers features seen in more recent CR-V models. The features of the EX-L include automatic headlamps, dual-zone automatic climate control, a leather-wrapped steering wheel, a full center console, leather upholstery, heated front seats, a seven-speaker audio system, a USB port, and a satellite radio.
If you're looking for a good example, make sure you're wary of the Honda CR-V model years to avoid. Instead, try to seek out the best Honda CRV model year around. That'll help you avoid those pesky 2005 Honda CR-V problems, 2020 Honda CRV problems, or the 2021 Honda CRV problems.
Best Used SUV Under 15000 #2: Kia Niro
Priced from: $14,300
You could even be able to discover a Kia Niro that is still covered by the original factory warranty or, if you negotiate hard, protected under a certified pre-owned program because the vehicle only came out in 2017.
You won't be able to drift off to sleep daydreaming about Niro. It's a reasonably priced, fuel-efficient hybrid car that can transport four, possibly five, passengers along with some luggage.
With the exception of the price and the fuel efficiency, there isn't really anything noteworthy about it. The Niro should easily achieve a combined fuel economy of about 50 mpg.
Which is significantly higher than anything else in this segment. The Niro is a really excellent choice if you have a difficult drive into the city each day but still need to consider dropping kids off at school.
Best Used SUV Under 15000 #3: Subaru Forester
Priced from: $12,600
The inside of the Subaru Forester, which was produced from 2009 to 2013, is surprisingly large. From the exterior, the Forester looks like your typical crossover-type car, competing with models like the Toyota RAV4 and Honda CR-V. The same also goes for the Nissan Rogue vs the Subaru Forester.
However, when you open the liftgate, the Forester offers a huge, apartment-sized cargo area with plenty of headroom inside for even the tallest passengers.
Additionally, unlike the majority of its rivals, you won't need to weed out the bottom-feeder front-wheel-drive (FWD) examples, many of which were created to support rental fleets and enable automakers to advertise artificially low entry-level prices.
All Subaru Forester SUVs from this generation are all-wheel drive (AWD), and they all have essentially the same engine, at least here in the United States, where we only had access to the 2.5-liter gasoline engine, available in either normally aspirated or turbocharged form on the XT trim levels.
The Forester also benefits from a thriving enthusiast aftermarket. With a third-generation Forester, you can assemble a rather potent Overlanding vehicle for not too much money. Still, it's worth being analytical over the best model years for the Subaru Forester.
Some of the Subaru Forester model years to avoid can be issue-prone. We've gone through some Subaru Forester problems before. Specifically, with the 2011 Subaru Forester problems, as well as the 2017 Subaru Forester problems.
Best Used SUV Under 15000 #4: 2010 Chevrolet Equinox
Priced from: $13,000
The Chevrolet Equinox is a stylish, reasonably priced compact crossover that offers features that set it apart from rivals like the Toyota RAV4 and Honda CR-V. The Equinox is in the middle of the price range for affordable SUVs, with prices starting at just under $13,000 and going as high as $25,000 for a newer 2014 model.
The ride quality is roughly on par with others in its class and isn't very strong. It does have excellent fuel economy, and the cabin is really pleasant. The Chevrolet Equinox lacks one feature that several of its compact crossover competitors provide in their models: third-row seats.
If you instead prefer its twin, then you might also consider checking out our guide on the GMC Terrain vs Chevy Equinox. Granted, the reliability of the Chevy Equinox is something you need to think about, too. Not to mention, being wary of looking out for the Chevy Equinox model years to avoid.
We've previously cataloged a huge variety of Chevy Equinox problems. That includes… The 2013 Chevy Equinox problems, and 2014 Chevy Equinox problems, as well as the 2015 Chevy Equinox problems.
Best Used SUV Under 15000 #5: 2007-2012 Hyundai Santa Fe
Priced from: $9,000 – $11,000
The Hyundai Santa Fe is a more affordable alternative to more expensive models from its rivals and is equally at home on city streets as it is on backcountry trails. It contains a tonne of standard features that are readily available and can be well-equipped without becoming prohibitively pricey.
The pricing of used cars reflects the fact that later models were more expensive when they were first produced, but they also outperformed earlier versions in terms of performance and appearance. So, it's up to you if you want to spend more on the bigger SUV and compare Hyundai Tucson vs the Santa Fe.
A secondhand Santa Fe is still amazingly inexpensive and offers excellent value. A 2007 Santa Fe will cost between $9,000 and $11,000, while more recent models will cost as much as $20,000. A 2012 Santa Fe will typically cost between $15,000 and $17,000.
It's still worth looking into the Hyundai Santa Fe model years to avoid. While they're mostly reliable, some generations or model years can be more problematic than others.
Best Used SUV Under 15000 #6: 2007-2011 Mazda CX-9
Priced from: $13,000 – $15000
The Mazda CX-9 is a gorgeously crafted and expertly performed crossover SUV that has long been a top contender in its category. The CX-9 is the ideal family vehicle because it has third-row seats, good fuel economy, and a nice cabin. Its sole flaw would be its limited towing capacity, which is reasonable for a mid-size crossover.
As a Mazda, it will prioritize driver enjoyment over usefulness and performance. This makes the CX-9 a fantastic vehicle to drive, whether you're traveling alone or with a large family. This approach results in the CX-9 driving less like a crossover and more like a big sedan, with responsive handling, agile cornering, and a comfortable ride.
Depending on the model year and options, used CX-9 prices can be anywhere between $13,000 and $25,000. The average price is roughly $15,000. In the earlier models, you might be able to locate them for under $13,000, but it might be wiser to spend a little extra money to obtain a modern one.
Similar to Honda, used Mazda cars typically hold their value for resale better than cars from other manufacturers. Though, do ensure that you're careful of the Mazda CX 9 years to avoid, as some of them can be troublesome.
Best Used SUV Under 15000 #7: Nissan Juke
Priced from: $12,000
From an aesthetic perspective, we find it quite difficult to endorse the Juke. It might even be mistaken for just a tallish hatchback—however, those who purchase and possess them to appear to adore them for various reasons.
First of all, they're inexpensive, which is ideal for our $15,000 challenge. You're looking at a Juke from 2015 or thereabouts with 50,000 or so miles on the odometer for that type of money.
If you're looking at the Juke for the long run, opt for one with a six-speed manual transmission rather than the Xtronic continuously variable transmission. Meticulous maintenance should easily take you beyond 200,000 miles (CVT).
The choice is to have it operate dependably for the next ten years or pay for a new transmission. The CVT in the Juke is no worse than in any other car, but that would give it too much credit. Simply put, these transmissions aren't made to last.
Best Used SUV Under 15000 #8: 2006 Toyota RAV4
Priced from: $13,000
Many people contend that Toyota outperforms in regards to Toyota RAV4 vs Honda CRV in almost every category as a direct rival. That includes the hybrid segment if you're instead looking at the CRV hybrid vs RAV4 hybrid. And even amongst its own brethren, if our guide on the Toyota Venza vs RAV4 hybrid is anything to go by.
The Toyota RAV4 is an exceptional example of what a compact crossover is capable of, offering the same available third-row seating, a choice of four or six-cylinder engines, excellent fuel economy, and incredible interior versatility.
Compared to the Honda CR-V… A formidable RAV4 competitor… Its four-wheel drive system performs better in off-road circumstances. The Toyota RAV4 has a remarkable ride quality that is equally smooth on roads and in rough terrain.
It's not particularly quick, but it never feels sluggish or slow either, making it the ideal SUV for commuting. It has excellent braking ability for its size and weight and drives like a much smaller car. Toyota maintains the resale value of their automobiles exceptionally well, much as Mazda and Honda do.
They compete with Honda for the title of most dependable car manufacturer; thus, buying a Toyota can be more expensive than alternatives but is usually a better investment in the long run. Depending on trim and options, a 2006 RAV4 typically costs around $13,000, while a 2012's top end can go up to $25,000.
To ensure that you find a reliable RAV4, make sure you're wary of the Toyota RAV4 years to avoid. Instead, try your best to find the best model year for the Toyota RAV4. Some research should help you to avoid the more troublesome years. For example, all the 2016 Toyota RAV4 problems are quite telling.
Best Used SUV Under 15000 #9: 2007 Ford Edge
Priced from: $13,000
The Ford Edge may have been ahead of its time when it first came out. The Ford Edge was a formidable competitor in the crossover SUV segment, packed with technology and offering a variety of standard equipment.
Ford Edge is one of the better-used SUV options on the market right now, thanks to above-average fuel efficiency despite its potent four-cylinder Ecoboost engine option, a solid dependability track record, and superb driveability.
While not the most remarkable offering from an SUV manufacturer, the inside is also not the least impressive. With plenty of interior space, luggage room, and technology-related bells and whistles to satisfy even the most ardent gadget geek, the Edge has a lot to offer.
If there is one significant drawback to the Ford Edge. It is the obvious absence of a third-row seating option. Which other rival crossover SUVs are happy to offer its prospective customers, allowing it to compare it well when looking at the Ford Edge vs the Toyota RAV4, or the Ford Edge vs the Nissan Rogue.
If the Ford Edge's long list of advantageous features wasn't enough to draw customers, its inexpensive used price will. Even a well-equipped older Edge will cost right about $9,000 or even less. The 2012 Edge can cost up to $30,000 at the top of the range when fully equipped and with the most costly trim option.
But the average overall price for the models in this entry is a little under $15,000. It's important to note that this is one of the very few Fords that has done so, which accounts for the more expensive 2012 models.
To ensure that you find a good example, make sure that you're well aware of the most common Ford Edge problems. That should help you to avoid some of the more unreliable model years, as the 2013 Ford Edge problems and 2015 Ford Edge problems show.
Best Used SUV Under 15000 #10: 2012 Kia Sportage
Priced from: $9,300 – $11,300
The 2012 Kia Sportage has a four-cylinder engine and a six-speed manual transmission as standard equipment; when it was new, a more potent turbocharged four-cylinder engine and a six-speed automatic transmission were available.
According to reviewers, the standard engine provides sufficient power for the typical commuter. The turbocharged engine, which has plenty of power for passing and merging, is ideal if you require additional power.
The Sportage's sporty, quick automatic transmission also won the test drivers. The Kia Sportage achieves good fuel efficiency for its class, with up to an estimated 21/30 mpg city/highway.
The Sportage, according to critics, delivers precise steering and well-controlled handling. However, they pointed out that the Sportage's ride is too harsh and firm. The interior appearance of the 2012 Kia Sportage, which has appealing hard plastic surfaces throughout the cabin, received positive reviews from most reviewers.
The Sportage's front seats have an adequate head- and legroom, although some reviewers felt them to be uncomfortably stiff. The Kia Sportage has 54.6 cubic feet of cargo space when the back seats are folded.
The Sportage is well-equipped for its class with standard equipment like satellite radio, a USB connector, an auxiliary input, and Bluetooth. When it was brand new, optional options included a push-button start, a rearview camera, GPS, and Kia's voice-activated UVO infotainment system.
Overall, automotive writers believe that it is simple to use the navigation system. In terms of safety, the 2012 Kia Sportage outperforms many rival compact SUVs.
FAQs On The Best Used SUV Under 15000
What Is The Best Used SUV To Buy
The Honda CR-V is one of America's most well-liked and effective SUVs. This compact crossover SUV, essentially a Honda Civic on wheels, offers the Civic's renowned dependability, more storage space, and a higher ride height.
How Much Are SUVs
Expect the starting MSRP for 3-row SUVs to be around $35,000. The Ford Explorer and Jeep Grand Cherokee sometimes have the best rebates. Midsized luxury SUVs like the Acura MDX start at close to $50,000, while luxury SUVs like the Audi Q3 and BMW X1 start between $36,000 and $38,000.
What Is The Cheapest SUV
Despite a price rise over the 2021 model, Hyundai upgraded the Kona for 2022 with fresh styling, greater space, and improved technology, and it also occupies the top rank on this list. The 2018 Hyundai Kona SE costs $22,395 and includes a $1,245 destination fee.
What Are The Most Reliable Used SUVs
The Kia Sportage has a well-deserved reputation as an incredibly dependable compact SUV that upholds the immaculately high dependability standards associated with Kia and its parent company Hyundai. It is known for its modern and eye-catching designs. The 2019 Kia Sportage is a fantastic purchase if you're seeking for a used small SUV that will dependably transport you around in comfort for years, especially given its cost and good expected reliability rating.
Which SUVs Last The Longest
The Toyota Land Cruiser is the SUV that will likely log the most miles on the road. To provide you with the driving experience you want, this Toyota SUV offers a renowned blend of off-road prowess and outstanding dependability. The cabin of the Land Cruiser is luxuriously comfortable for you and your passengers even though it bears the Toyota badge.
What Used SUV Should I Avoid
Dodge Durangos from 2016 and 2018 are both bad choices. Reliability ratings for the Dodge Durango from 2016 and 2018 are subpar. The 2016 Dodge Durango experiences both minor and significant engine, cooling, and electric system issues. The fuel system, climate system, suspension, and brakes on the 2018 Dodge Durango are flawed.
What Is The Best Used SUV To Buy Under 15000
The 2010 Honda CR-V is one of the top models in the compact SUV category because of its smooth ride, spacious interior, and high safety and dependability ratings. In 2010 CR-V received five out of five stars from the National Highway Traffic Safety Administration in the front and side crash tests and four stars in the rollover test. The 2010 CR-V received the highest possible grade of Good for the moderate overlap front, side, and rear crash tests from the Insurance Institute for Highway Safety.
Best Used SUV Under 15000: Final Verdict
When looking for a used automobile under $15,000, a used SUV with a high dependability rating is much more cost-effective than a new vehicle. Always obtain a vehicle history report before purchasing the best used SUV under 15000. And, have it inspected by a reputable mechanic in addition to taking it for a test drive.
Make sure to consult a VIN check report, which gives you all the details you require to assess if you are making a wise choice when purchasing a vehicle. Many fantastic options are accessible to you if you're looking to purchase a used SUV.
Even if you're looking for a late-model car, a good SUV can be had for less than $15,000. You may choose the ideal SUV for your demands and your budget by being aware of what is available at that price point.
Oh, and if your budget can afford it, our guides on the best SUV under 30000 and the best SUV under 40000 could be handy. Or, if you want more speed, you might want to check out our list of the fastest SUV under 20k, in addition to the fastest SUV under 50k.