Even if you've decided on a model, making a selection while buying a car might be difficult. Which is the best year for Honda Pilot that you should buy if you're in the market for one? The Honda Pilot is an excellent choice for people looking for a family-friendly SUV. A few crucial elements have stayed consistent over the years, even while the design and specs have evolved.
The Pilot has always stood out among Honda's SUV portfolio because of its eight-person capacity. Furthermore, the Pilot's available all-wheel-drive made it an ideal middle ground for individuals who have a large group to transport in case they choose to venture off the usual route. Furthermore, well-equipped Pilots are capable of carrying up to 5,000 pounds. Although the Pilot is a certified family adventure vehicle, which one is right for you?
In its 18 years since its introduction in 2003, the Pilot has come a long way. The Honda Pilot has gone through three generational revisions since its inception. The first generation spans the years 2003 to 2008, while the second spans the years 2009 to 2015 (the best year for Honda Pilot). Finally, the third and most recent generation began in 2016 and is still going strong today.
Is The Honda Pilot A Reliable Automobile?
It's vital to consider that the vehicle you purchase will be dependable and capable of finishing the task. The Honda Pilot, as previously stated, has been around for a long time and has won the trust of its customers by being as reliable as it is now.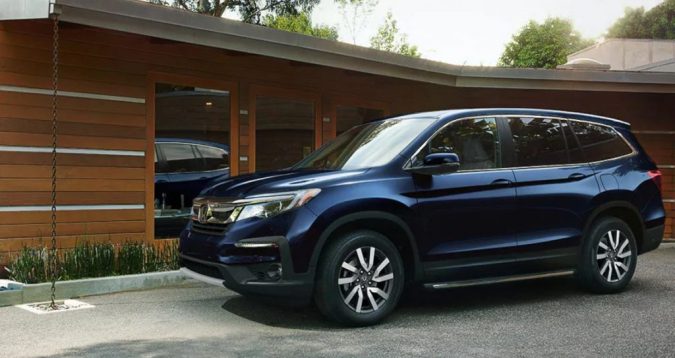 The Honda Pilot is a dependable vehicle. As per J.D. power studies, the Honda Pilot is the most reliable, friendliest, and most pleasant car in its class. The Honda Pilot 2021 has a very good reliability rating of 78 out of 100.
The Pilot is Honda's most extensive vehicle, and as such, it is a powerful and dependable vehicle that will provide you with safety and comfort on your journeys. You can also rest assured that the Honda Pilot will not cost you as much to maintain as some other SUVs.
Honda Pilot Models With The Best Value (2003-2008)
The Honda Pilot's first generation was designed to make a statement from the start. If the Pilot's size and capabilities weren't enough to entice you, Honda made it clear with their commercial campaign, which labeled it "The Ultimate Family Adventure Vehicle." It came standard with an all-wheel-drive system, with a front-wheel-drive version becoming available starting with the 2006 model year.
All first-generation Pilot vehicles come equipped with a Honda J series 3.5-liter V6 engine and a five-speed automatic transmission. Depending on the model year, horsepower output ranges from 240 to 255 horsepower. The EPA estimates 17 mpg combined for all-wheel-drive versions and 18 mpg combined for front-wheel-drive vehicles for the first-generation Honda Pilot.
Front-wheel-drive cars score 22 mpg on the highway, while all-wheel-drive models get 20 mpg on the interstate. While the first-generation Pilot's fuel efficiency isn't awe-inspiring by today's standards, it was pretty good at the time.
There are a few recalls from the initial generation. There are a few open recalls for this model, as there are for many Hondas from this vintage, involving faulty and incorrectly placed airbags. In addition, the first-generation Pilots are subject to a recall due to sticky accelerator pedals.
Early models are also subject to a recall due to improper headlight wiring. While these problems should be taken carefully, they should not prevent you from acquiring a first-generation Pilot if they have been addressed. Before purchasing any used vehicle, it's usually a good idea to research its history.
First-Generation Benefits And Features
The Pilot arrived with some rather cutting-edge technology. From the start, satellite-linked navigation and a rear entertainment system with a DVD player for back seat passengers were available, which is rather astounding technology for the time, especially considering it isn't a high-end luxury vehicle. The Pilot also has four 12v power outlets, nine cupholders, and a plethora of storage spaces, making it the ideal vehicle for a family vacation.
The ground clearance on the first-generation Honda Pilot is a whopping eight inches. Additionally, first-generation vehicles can tow up to 4,500 pounds. While you won't be able to tow a car with a Pilot, you will be able to tow a modest travel trailer or boat with ease.
These model years have a wide range of prices based on mileage and condition. Prices will most likely start around $1,500 and increase to over $10,000 for low mileage later models.
A $5,000 budget, on the other hand, is likely to buy you a well-maintained car with reasonable mileage and options.
Major Technological Advances In The Second-Generation Honda Pilot (2009-2015)
The production period of the second-generation Pilot lasted from 2009 to 2015, and it included some very significant modern conveniences. Though the overall size and shape remained the same as the original generation, the later models had sleeker and more modern body lines. 2015 is considered the best year for Honda Pilot.
The 3.5-liter engine is still available in second-generation cars. Honda, on the other hand, added cylinder deactivation technology to improve fuel efficiency. At cruising speeds, the engine deactivates two or three cylinders, depending on the power required. Fuel savings are increased by reducing the number of cylinders utilized. The second-generation Pilot offers significantly more excellent EPA fuel-efficiency ratings as a result of this technology.
Both front-wheel-drive and all-wheel-drive variants achieve a combined rating of 20 mpg. All-wheel-drive vehicles get 24 mpg on the highway, while front-wheel-drive variants get 25 mpg. This is a significant improvement over first-generation versions, especially given that second-generation cars still produce 250 horsepower.
The second-generation Pilot, like the original, has been afflicted with airbag recalls during its entire production run. Seat belt stitching on early models up to 2011 has been recalled due to faulty or insufficient stitching, which might cause the seatbelt to disengage from the chassis in the case of a catastrophe.
Other early versions are subject to a recall due to loose nuts on the front suspension components, which might cause steering loss. Certain Honda Pilots from the 2013 model year may experience premature piston wear, which can lead to engine failure.
Honda Pilot's Second-Generation Gets An Offroad Design
When it comes to available technology, Honda was on point for the second-generation Pilots, just as it was for the first-generation versions. The Pilot's GPS game was upgraded with the addition of satellite navigation and voice controls. With the advent of the 2013 model year, a backup camera became standard equipment on all Pilots. The rear-seat DVD system was still available, and some second-gen cars came with an XM radio.
In addition, family amenities have become more common. The second-generation Pilot comes with a whopping twelve cupholders. However, one of the three 12-volt power outlets was lost, reducing the total to three. However, a 115-volt power outlet with a typical household-style plug became available, allowing items like phone chargers and mini-game systems to accompany the family on the road. The second-generation Pilots, like the first, could tow up to 4,500 pounds.
Earlier models of the second-generation Pilots can be found for under $10,000, but if you want one with all the bells and whistles, you'll likely have to spend more than $10,000. In terms of technology, 2013 and newer models are the most attractive. If you can live without a primary backup camera and a few other minor adjustments, you can save a lot of money by purchasing a model before 2013. Overall, a budget of $15,000 will get you into a fantastic second-gen Pilot.
Major Redesign In Honda Pilot 3rd Generation (2016-Present)
As you may imagine, the third and current generation of the Honda Pilot launched in 2016 with the most up-to-date features. Though its design blends in a little more than the first-gen versions, it is still a powerful and thrilling adventurer. The new Pilot has more trim levels and options, putting it on the luxury side of the spectrum rather than the primary side. It does, however, have a world-class all-wheel-drive system.
The inclusion of a nine-speed automatic transmission for both front and all-wheel-drive models is perhaps the most significant change for the new Pilot. The 3.5-liter V6 engine is still present under the hood, but it now produces 280 horsepower. With a combined fuel efficiency rating of 23 mpg, the third-generation Pilot is the most fuel-efficient ever. EPA highway estimates are as high as 27 mpg with the nine-speed transmission. That's quite outstanding for a vehicle of this size.
Despite their youth, the third-generation models are subject to a number of recalls. Some of these are related to airbags, as you might have guessed by now. It isn't, however, identical to earlier models. Some vehicles have been recalled due to incorrectly placed interior panels that prevent side-curtain airbags from deploying properly. Furthermore, early examples may be subject to a recall due to poor welds around the gasoline tank, which could lead to a leak.
Recalls also include rearview cameras that have failed and software that has been installed incorrectly. The essential recall to be aware of began with 2018 model year instances when failed timing belt teeth might result in catastrophic engine failure.
Safety And Comfort In The Modern Era
The third-generation Pilots are unquestionably the most well-equipped in terms of safety and luxury. Luxury leather interiors with heated and cooled seats, a heated steering wheel, and an entertainment system with several optional displays and in-dash blu ray functions are available on the elite and black edition trim levels.
Blind-spot monitoring, lane-keeping assistance, cross-traffic detection, and accident prevention are just a few of the safety features that set the third-gen apart from its predecessors. With the third-gen Pilot, adventure is still alive and strong. The towing capacity of front-wheel-drive vehicles is up to 3,500 pounds, while all-wheel-drive variants can haul up to 5,000 pounds. For both drivers and passengers, all technology mentioned above makes road trips more comfortable than ever before.
A third-generation Pilot will cost slightly around $20,000 on the low end. However, if you want all of the bells and whistles, don't be surprised if prices reach $30,000, even for previously owned examples. The base trim level (LX) starts at $32,550 if you're looking to buy new. For the all-wheel-drive Black Edition, the starting MSRP is $50,220.
Best Year For The Honda Pilot
Buying a used automobile is an excellent alternative for individuals looking to save money on a vehicle; all you need is a basic understanding of the vehicle you want to buy, and you'll be set to go. Let us now inform you which is the best year for Honda Pilot.
The 2015 Honda Pilot is the best year for Honda Pilot. Also, if you want more possibilities, we can confidently recommend any of the Honda Pilot's second-generation models. They are really dependable and will provide you with the necessary safety while on the road.
Honda Pilots are one of the most capable SUVs on the market. Honda has worked hard to improve its technology and other amenities over the years, so you won't be making a mistake if you buy a used or new Honda Pilot.
Years To Avoid With Honda Pilot
The Honda Pilot had a rocky start with the 2003 model, which, regrettably, has adhered to the model name for quite some time. Having said that, some model years are considerably more consistent, and others aren't.
Here are the Honda Pilot years to stay away from, and we'll explain why in the next section.
2003
2005
2009
2011
2013
2016
Given that the Honda Pilot has been in production since 2003, this list is relatively short. However, as you can see, they had to sort out several design flaws after the initial release.
It didn't help that many buyers were apprehensive about the safety and efficiency of SUVs in general in the early 2000s, making it a challenging moment to introduce a new model SUV. Even said, some of the Pilot's flaws were well-documented.
Let's take a look at some of the most prevalent issues that these models encountered.
The Honda Pilot's Most Common Issues
Here are some of the most typical Honda Pilot issues, so you can make an intelligent decision about which model you want to drive.
1. Transmission Problems
The transmission breakdown issue is arguably the most significant of all the problems that Honda Pilots face. Fortunately, this issue is primarily limited to the 2003 model; however, a few isolated transmission failures have been in later Pilot models.
Transmission failure is one of the most costly repairs you can make to your car, so taking on a vehicle with this issue is a big deal. Worse, transmission breakdowns in traffic can make it challenging to maintain control of a car and perhaps cause a collision.
2. Consumption Of Oil In Excessive Amounts
Excessive oil consumption is a very typical problem with SUVs, and it's also a concern in a few Honda Pilot model years. This isn't a big concern if you know your model will start needing oil after 10k miles, but it can be a significant deal if you don't. The major issue is that low oil can damage your engine and cause it to overheat, but only if you let it get too low in general.
This can be avoided by keeping a can of oil in your trunk and filling it out every couple of weeks, just like an oil leak. On the other hand, excessive oil use might drain your bank account and make it challenging to maintain your vehicle.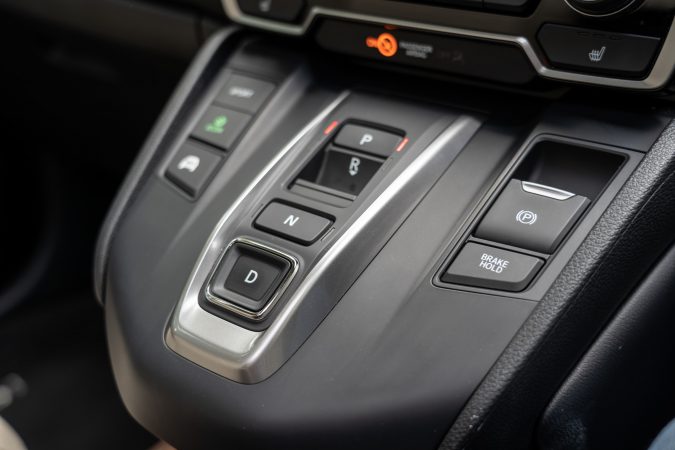 3. Paint That Is Flaking Off
Peeling paint is primarily a cosmetic concern, but it can lead to more significant issues if you live in an area where there is a lot of rain or rust. We don't think peeling paint is significant enough to prevent you from buying a car, but you should be aware that you may need to have it repainted at some point.
4. Recurring Error Codes
Except when a repeating fault code hides an actual problem, recurring fault codes are usually more annoying than harmful. These occur when your Pilot's sensors detect a problem that does not present.
Recurrent fault codes usually are easy to notice, either by yourself or by your mechanic, but the issues arise when you receive a valid fault code after your Pilot has taught you not to pay attention to them. You may do accidental damage to your car in these situations merely because you mistook a valid fault code for another false alarm.
5. Fuel Injector Problems
Another typical problem with Honda Pilots is fuel injector failure, which can be a costly repair. This issue is more prevalent in newer Honda Pilot vehicles, particularly in 2016, in contrast to the other faults that are more prevalent in early-generation versions.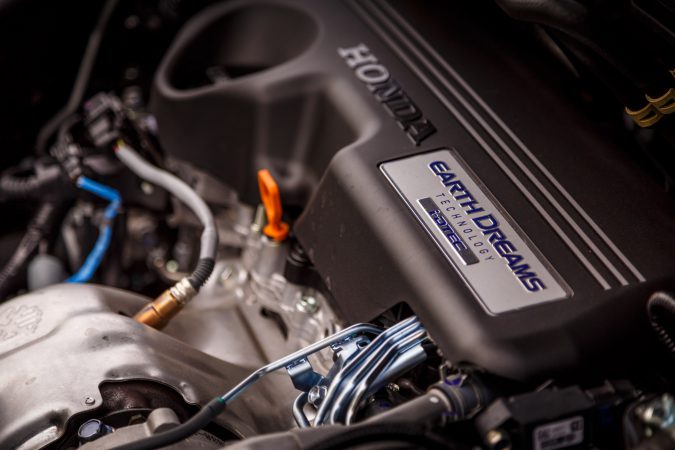 This problem is especially aggravating because it usually appears around 60k miles, making it an early part failure for most automobiles. Because the cost of repairing it might be several thousand dollars, this is a concern you should research before buying a Honda Pilot.
Durable Honda Pilot Models
If you want a Honda Pilot that is a little more dependable than the versions we've just examined, you have plenty of options. While the Honda Pilot has a few critical flaws, the majority of its models have proven to be reliable and long-lasting.
2004
2006
2007
2008
2010
2012
2014
2015 (best year for Honda Pilot)
2017
2018
2019
2020
All of these solutions are long-lasting, stable, and have a very low frequency of part failures and other issues that troubled the older Pilot versions.
Is The Honda Pilot A Good Investment?
Knowing if your car will keep its worth is vital if you plan on reselling it at some point in the future. Yes, the Honda Pilot maintains its value well. A Honda Pilot's price will reduce by roughly 40% in the first five years, which is fantastic and makes it a fantastic vehicle overall.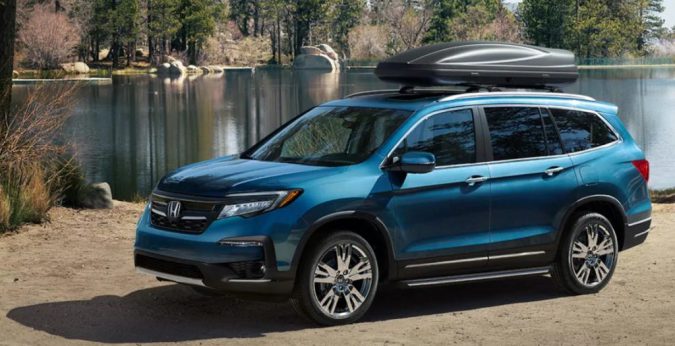 This implies that you'd be able to sell your automobile for a very fair price if you chose to. Their resale value is excellent, far exceeding that of other vehicles in the same category; however, you must maintain your car in high condition to sell it for a profit.
How To Keep Your Best Year For Honda Pilot Running Longer
Here are some suggestions for extending the life and durability of your best year for Honda Pilot:
Owners recommend using synthetic engine oil to preserve the engine and extend the vehicle's life (particularly Mobil 1).
Every 15,000 miles, you should replace the transmission filter and flush the transmission fluid.
Consider replacing the radiator if it's an older model. It could fail, causing transmission fluid to mix with coolant, causing transmission damage. Given the high cost of gearbox replacement, you may be forced to abandon your vehicle if the transmission fails.
It would be best not to tow more than the specified limit because this will only damage the transmission and engine.
Make sure you maintain your Honda Pilot according to the service manual's schedule.
Honda Pilot Best and Worst Model Years: Facts
The Honda Pilot has been in the midsize SUV market since 2002 and at least 100,000 units have been sold on a yearly basis since 2010.
CarComplaints data identifies four standout best used Honda Pilot models: 2007, 2008, 2014, and 2015.
The 2007 Honda Pilot is part of the first generation and is a solid trouble-free model year with only 66 total complaints, with the most common being power window failure.
The best used Honda Pilot model year on the list is the 2008 model, with just 36 complaints and engine problems being the most common.
The 2014 and 2015 Honda Pilot models were the last years of the second generation, and the 2015 model has just 42 complaints, mainly related to engine problems.
Three Honda Pilot model years to avoid are 2003, 2016, and 2005, as they had a significant number of complaints.
The 2003 model had the most complaints (255), with ignition switch and transmission failure issues.
The 2016 model had 191 total complaints, with transmission and electrical problems being the most common.
The 2005 model had 145 complaints, with transmission problems being the most common, and a recall was issued to fix the vehicle stability system.
The Honda Pilot is considered a reliable midsize SUV with an above-average reliability rating and an annual cost for repairs of $542, which is less than the average midsize SUV.
Final Verdict:
There aren't many automakers with a better reputation than Honda when it comes to SUVs. However, no Honda SUV is flawless, and the Pilot has had more than a few bad years in its history. If you're serious about acquiring a long-lasting and trustworthy SUV, you'll want to know which Honda Pilot years to avoid and why.
We have gone through which years to avoid, the most common issues that make certain vehicles less consistent, and which is the best year for Honda Pilot. Specific newer Honda Pilot model years have proven to be far more reliable, and gearbox problems have been documented in a few of these newer model years. The fact that they have reported shouldn't deter you from seriously considering some of the newer models because, as you know, no vehicle can be made flawlessly.