The Jeep Cherokee is an SUV known for its outstanding fuel economy and enhanced powertrain. This car is very popular among those who enjoy going for off-road adventures. But just like any other car, it can never be 100% perfect. It has its shortcoming. But within the imperfections, there is the best year for Jeep Cherokee that we would recommend to anyone interested in buying the car.
It's arguably the first mainstream SUV. It was a runaway hit with buyers the first time it hit the automobile showrooms in 1974. Combining the available four-wheel drive, room for the family in a compact, easy to maneuver package, the Cherokee offered a variety of trim levels. Some with the creature comfort of a passenger car.
The Jeep Cherokee not only launched a class of vehicles, but its arrival also signaled the beginning of the end for the station wagons as the family vehicle of choice. This car was manufactured and marketed by Jeep over five generations. These generations are;
Jeep Cherokee (SJ) Model years 1974 to 1983
The Jeep Cherokee (XJ) Model years 1984 to 2001
Jeep Cherokee (KJ) Model years 2002 to 2007: known as Jeep Liberty in North America.
The Jeep Cherokee (KK) Model years 2008 to 2013: known as Jeep Liberty in North America.
Jeep Cherokee (KL) Model years 2014 to present.
The first one to be marketed was the Jeep Wagoneer. Currently, the Cherokee has evolved from a full-size SUV (1974 to 1983) to one of the first compact SUVs (1984 to 2012) and into its current generation of crossover SUVs (2013 to present). The car is named after the Cherokee tribe of North American Indians.
Contents of this article entail;
Top Jeep Cherokee Problems For All Years
Before we can get into the best year for the Jeep Cherokee, it is important to know some of the common problems associated with this car. Several issues have made a negative impact on the reliability of the Cherokees over the years. Here are some of the common problems that have been encountered by the owners of this car in different model years.
Engine Stalling
The 2019 Jeep Cherokee is known to have had situations where the engine suddenly stalls when the vehicle is moving. This is despite the new updated look and the convenience it brings. In some cases, drivers have narrowly missed causing serious road accidents when the engine stalls when in traffic.
The root of this problem has been linked to Cherokee's defective 9-speed transmission. Hard shifting, lurching and wiring harness defects may cause the engine to stall or suddenly shift to neutral. This problem has been apparent when the car hits around 7,350 miles.
Transmission Problems
Transmission-related problems were prevalent with the fifth generation of 2014 to 2020 Jeep Cherokee. This was severe, especially with the 2014 and 2015 models. The models are known to suffer from stuck gears, poor throttle response, and rough coasting.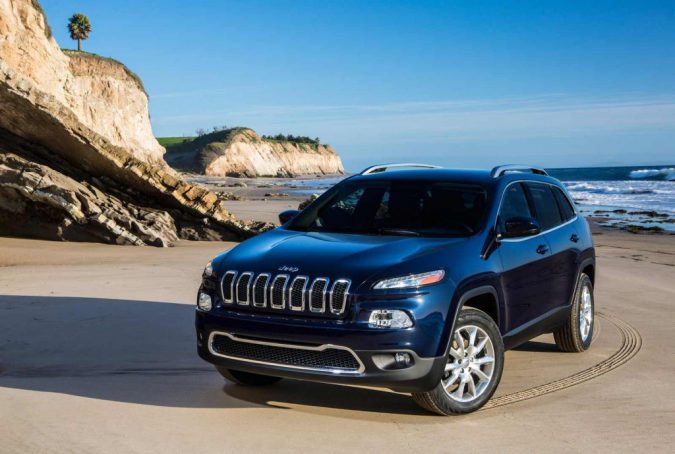 Besides, there have also been incidences where drivers have experienced delayed downshifting and erratic behavior that led to the Jeep switching between gears unexpectedly. Complete transmission failure was also reported as early as 70,000 miles.
These transmission-related problems have been linked to the model's ZF 9 speed automatic transmission. Despite being originally designed as an upgrade for the new generation, it instead turned out to be the root of thousands of complaints that arose from the 2014 Jeep Cherokee.
The manufacturers of the ZF 9 speed transmission still claim that the problems related to this transmission are not mechanical. They still insist that these problems only arise as a result of a mere software malfunction. However, several software updates have not completely brought an end to transmission issues associated with the Cherokee.
Transmission Related Recalls
According to the National Highway Traffic Administration (NHTSA), Chrysler (FCA US LLC) has recalled certain 2014 Jeep Cherokee models because of a stuck transmission clutch. The problem has caused the transmission to shift to neutral unexpectedly.
This has compromised the safety of drivers when on the road. Jeep dealers did an update to the transmission software to help solve the issue.
More recalls were issued by Chrysler in late 2018. This time around it involved about 86,053 units of the 2019 Jeep Cherokee which was designed with a 2.4-liter engine. According to NHTSA, the transmission in these units was not properly calibrated.
This caused the engine to stall unexpectedly. The dealers were to re-flash the transmission controller with a new calibration to help solve the problem
Backup Sensors Alarm Malfunction
Besides transmission-related complications, the 2015 Jeep Cherokees had a fair share of complaints that were related to the backup sensor alarm. Many owners of the 2015 Jeep Cherokee reported that the alarm would beep unexpectedly and the wound continue beeping until the engine is turned off for some time.
This problem is not just synonymous with the Jeep Cherokee alone, but it's a general problem with other Jeep models too that have had problems with their backup sensor alarms in most instances, this problem would be solved by leaving your car parked for some time.
If this problem continued even after trying this simple troubleshooting concept, then it is advisable to take your car for inspection by a qualified mechanic to have the problem diagnosed properly.
Faulty Lift Gate
Many owners of the 2014 Jeep Cherokee have complained about a malfunctioning electric liftgate. The malfunctioning lift gate would eventually lead to an unusual noise when it is operating or in worse cases, it could lead to complete failure to latch.
A malfunctioning lift gate is not just a safety hazard to you as a driver when on the road, it can also lead to unusual drainage of the battery. There have been complaints of failure to solve this problem even after replacing the faulty electric latch.
It's advisable to take your car to the mechanic for inspection and proper diagnosis in case you notice the symptoms of a malfunctioning liftgate.
Warped Front Brake Rotors
The older models of the Jeep Cherokee have not had many problems compared to the new generation models. However, there are a few models that have had brake-related problems. These problems have been listed as complaints for various model years.
For instance, the 1998 to 2001 Jeep Cherokees have had problems relating to excessive vibrations during braking. The problem is associated with warped front brake rotors. As a rule of the thumb, any problem that involves the brakes should not be overlooked.
If you have any problem that touches your braking system you need to have your car checked and diagnosed immediately before it results in a catastrophe. The mechanic should have high-quality brake replacements done right away.
NOTE: Just like any other car in the automobile market that is far from perfect, the Jeep Cherokee isn't an exception. It has had its fair share of problems. But despite all there, it remains one of the most popular off-road SUVs in the market. Knowing the common problems to expect for different model years is very important. This can help you to carry out routine inspections, maintenance, and repairs that can help prolong the service life of your Jeep Cherokee.
Is The Jeep Cherokee Across All Years Reliable?
The Jeep Cherokee has had a low to average reliability score over years. According to the 2019 consumer score, it got a disappointing 2 out of 5 reliability rating. This ranked the Jeep Cherokee at position 26 out of 27 among SUVs in its category.
However, car reliability score websites such as RepairPal have given it a higher score just because of the average cost involved in carrying our repair and maintenance. This cost is relatively lower compared to other vehicles in its class.
Best Year For Jeep Cherokee
Despite the many problems that have led to a lower reliability score for the Jeep Cherokee, there are many awesome model years available for purchase. These excellent models each have varying benefits that you can look up for and decide which one suits your needs and preferences. But it can be an uphill task to select a single one as the best overall.
There are some general statistics that you can look up to decipher which one performs better in terms of durability and positive review. After looking at all these statistics then you can decide which one to splash some cash on. Some of the best years for Jeep Cherokee that have performed outstandingly include:
2009
2010
2011
2015
2018
2019
The model years listed above have been known to produce outstanding features that take care of your safety on the road and improve performance. The cars are capable of performing excellently well on any terrain and are good in off-roading. Besides performance, they also offer maximized durability and strength.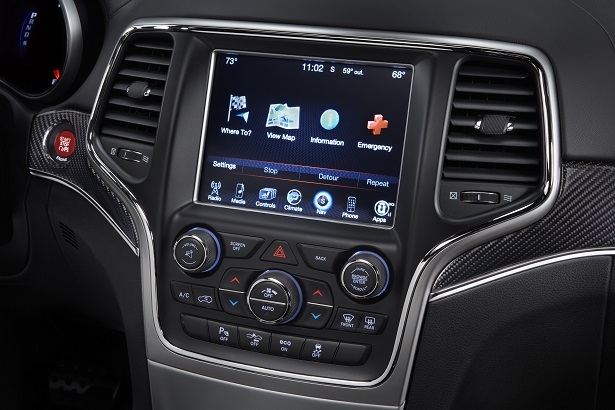 These six model years emerged as the best year for Jeep Cherokee. But what makes them stand above the rest? Below is an in-depth look at some of these outstanding features that have made then to get into our list of recommendations.
2009 – Best Year For Jeep Cherokee?
This is the oldest model on this list. But the 2009 Jeep Cherokee remains one of the best models that have existed. Some of the outstanding features that keep attracting attention to this model are its durability and running condition.
The 2009 Jeep Cherokee is small and compact but it does not portray the same from the interior. It has an elegantly looking interior and exterior design making it one of the most luxurious Jeeps in the market today that you can opt for.
Being one of the oldest models on our list, you don't expect it to present the same technological advancements that are found in the most recent models. The technology may seem outdated but it still has the basic features that you may need in a car that will offer you durability, performance, and minimal mechanical issues.
Used 2009 Jeep Cherokee are still many in the market but are rarely seen. Many people have built an assumption that nobody will like a car that is more than ten years old so they don't consider putting their Jeeps on sale. This car has outstanding durability and it can still last several more years even after it has been used for a long time.
Description of the 2009 Jeep Cherokee:
Possess an elegantly looking interior design
7-liter V6 engine
Five-speed automatic transmission
7-liter HEMI V8
210 horsepower@5200 rpm
235 lb,-ft of torque@4000rpm
2010 – Best Year For Jeep Cherokee?
The second Jeep on our list of recommendations is the 2010 Jeep Cherokee. This is a five-seat Jeep that gives an excellent off-roading experience. Jeeps are known to provide some outstanding off-roading experience and the 2010 Jeep Cherokee is not an exception. It still follows the precedence set by all Jeep Cherokee models.
The interior of the 2010 model outclasses all other off-roading cars. The rate of customer satisfaction and purchase of this Jeep model continues to rise.it has become very popular among buyers because of its durability and outstanding performance.
The only downside of the 2010 Jeep Cherokee is a below-average fuel economy. Despite having many benefits that make it outstanding above the rest, the fuel economy is not one of these benefits.
Description of the 2010 Jeep Cherokee:
7 liter V6
7-liter HEMI V8 engine
210 horsepower @5200 rpm
235 lb,-ft of torque @4000 rpm
2011 – Best Year For Jeep Cherokee?
The 2011 Jeep Cherokee features in our list mainly because of its driving capability. The outstanding interior design and the driving ability give this 2011 Jeep a positive review from those who own this car.
It is a perfect fit for both on-road and off-road driving. Either way, it offers a smooth and comfortable drive. When compared to the previous models, the 2011 Jeep Cherokee seems to offer a larger interior space. This makes it feel more claustrophobic on the inside.
Despite the base model of the Jeep having less expensive features, it has some other features available that can be more appealing to any buyer interested in purchasing it. One good thing is that the vehicle can easily be upgraded.
For the 2011 Jeep Cherokee, you can easily include leather seats, a heated steering wheel, heated seats, and a rear-seat DVD entertainment system. Despite the base model not having most of these up-to-date features, you can easily purchase them and upgrade your 2011 Jeep Cherokee.
Description of the 2011 Jeep Cherokee;
6 liter V6
260 lb,-ft of torque @4800 rpm
290 horsepower @6400 rpm
2015 – Best Year For Jeep Cherokee?
If you are not interested in owning a Jeep that is more than ten years old then the 2015 Jeep Cherokee is would be an ideal option to consider. This Jeep is ideal for any type of terrain. The car comes with a Selec-Terrain traction control system that includes settings for sand, mud, sport, rock, and snow.
Besides, there is even a setting that makes use of sensors to automatically choose the setting considered appropriate for the current driving condition. The 2015 Jeep Cherokee starts to provide some of the updated modern technological features
Some of these updated modern technological features include; an 8.4-inch touch screen which is not a standard feature in the 2009 to 2011 models. Another unique feature of the 2015 Jeep Cherokee is the existence of the stop-start system for the V6 engines.
In addition, the 2015 Jeep Cherokee has three all-wheel-drive settings and automatic emergency brakes which can help to improve your safety while on the road.
While the 2015 Jeep Cherokee does not have a luxurious interior, it is also fairly small. It is compact on the inside but makes good use of the limited available space. But despite this, it's still a powerful car in terms of durability and performance.
Description of the 2015 Jeep Cherokee;
184 horsepower @6,250 rpm
171 lb-ft of torque @4,800 rpm
4-liter inline-4
2018 – Best Year For Jeep Cherokee?
The 2018 Jeep Cherokee is the beginning of the revised trim levels. It has five different levels available for you to choose from Limited, Overland, Trailhawk, Latitude, and Latitude Plus.
The 2018 Jeep Cherokee is an excellent option for its purchase price. The 2018 Jeep Cherokee is less expensive when compared to other cars in its class. Although it is cheaper than other options, it does not skimp on quality. Jeep is known for its durable vehicles, and the 2018 model lives up to that reputation. The vehicle is so durable that it can off-road on even the toughest of terrains.
Thanks to the suspension, this Jeep is great to drive. The suspension allows for a smooth drive even while off-roading. Nearly every customer reports that they enjoy driving their 2018 Jeep and that the features of this vehicle enhance the quality of its driving.
When driving the 2018 Cherokee, you do not have to worry about your safety. The features in this vehicle increase the safety of the driver and passengers. The 2018 model comes with a standard rear-view camera, and there are upgrades available. For example, parallel park assist, forward collision warning with brake assist, and blind-spot monitoring are all available.
Description of the 2018 Jeep Cherokee:
271 @ 6500 RPM
V6 3.2 Liter
6 cubic feet of cargo space
2019 – Best Year For Jeep Cherokee?
The most current of the best Jeep Cherokees is the 2019 model. The advanced features and technology make this vehicle fully equipped and ready to drive.
The 2019 model comes with Apple CarPlay and Android Auto, which are desirable for many customers. In addition, it comes standard with hill-start assist, which can be helpful when using this Jeep for off-roading.
The downside of the 2019 model is the poor fuel economy and inability to get to top speed. The vehicle is heavy, which contributes to these issues. It takes a lot of effort for the Jeep to feel quick, as the heavyweight of the vehicle slows it down.
Description of the 2019 Jeep Cherokee:
4-liter inline-4
171 lb-ft of torque @ 4,600 rpm
180 horsepower @ 6,400 rpm
Apple CarPlay
Hill-start assist
The Worst Year For The Jeep Cherokee
Jeeps aren't exactly known for having a smooth ride, thanks largely in part to the fact that they're geared more towards off-roading than cruising the city streets. Still, one expects at least somewhat of a smooth ride. Unfortunately, Jeep missed the mark with the 2014 Jeep Cherokee.
This model year has the most reported complaints out of any model year on Car Complaints.
According to CarComplaints.com's website, you'll see that 402 people have reported issues, all revolving around the transmission. This doesn't include other complaints which range from engine problems to the body and paint.
Some of the issues reported about the transmission include: shifting roughly, the transmission died, there were vibrations while accelerating, the transmission kept stalling at first gear, and the transmission shifts to neutral while driving. These are just a few examples of the problems, as 20 total separate issues were reported.
None of these problems have been resolved, as of 2019. Car and Driver report that Jeep is still issuing recalls on the 2014 Cherokee. So far, the FCA has issued 11 recalls. While there are vehicles that have had more, that's a lot for a single part of a vehicle.
Most of the recalls have been addressed using software updates. Jeep reportedly knew that there were transmission problems, as the release of 2014 was delayed for weeks as the American automaker tried to clear up some problems. The company missed a few things.
Conclusion
The Jeep Cherokee has been a flagship vehicle of the military-inspired brand for decades. Boasting off-roading fun combined with everyday driving capabilities, the Jeep Cherokee has been an American favorite since its first debut. And while many Jeep owners are Jeep owners for life, not all Cherokees proved satisfactory. There are some of the Jeep Cherokee model years that stand out above all others for all the wrong reasons.
If you are an ardent fan of the Jeep Cherokee and you would wish to acquire it for a better off-roading experience then it would be fine going through our list of recommendations and finding the Jeep that would suit your needs.
It is a fact that most Jeep Cherokee vehicles are known for their poor performance and frequent problems that are associated with the engine or the transmission. It is important to know some of the common problems associated with the Jeep Cherokee so that you can have them addressed early before they can get serious.
Every car will have issues if proper routine service and maintenance are not adhered to. It is important to keep your car on routine check-up by a professional mechanic so that the operational life of your car can be prolonged. Ignoring minor issues can eventually lead to costly repairs.