Let's take a deeper look at the best year for Toyota RAV4, Toyota's best-selling vehicle. We've noticed a shift in consumer buying habits when it comes to car shopping during the last two decades. When given the option, American consumers choose crossover SUVs, resulting in the rise of the small crossover. You'll find that crossovers predominate in parking lots all around the country. Why?
A crossover is typically less expensive than a regular SUV. They are smaller and easier to drive, have more excellent fuel economy, lower sticker prices, are elegant, and can be relatively speedy depending on the engine capacity. The crossover is a fantastic alternative for consumers who need something more than a car but don't want to go as big as a regular SUV and don't want to drive around in a minivan.
The Toyota RAV4 is the company's tiny crossover, and it's no wonder that it has become the company's best-selling vehicle in recent years, outselling all other Toyota models, including the popular Camry and Corolla. The RAV4 will reach a significant milestone in 2021 when it sells 10 million units worldwide. The model sold about one million units in 2019, with more than half of them sold in the United States.
We'll look at the finest Toyota RAV4 model years and also a bit about Toyota RAV4's history.
Toyota RAV4 History
Toyota introduced the first RAV4 in 1994, at a period when SUVs were far from the most popular cars on the road as they are today. The RAV4 is also known for being the first crossover or SUV to be constructed on a car's unibody chassis rather than a truck's ladder frame. In general, a crossover looks like an SUV but drives more like a car. We can undoubtedly applaud Toyota for the current crossover love.
Even if you think the RAV4 name is only an acronym for some early project name given to the prototypes, you'd be wrong. The term has significant meaning in this context. Even though not every RAV is a four-wheel-drive car, RAV4 stands for "Recreational Activity Vehicle: 4-wheel drive."
Over the years, the RAV4 has been available in both long and short-wheelbase models. Short-wheelbase models are popular in Japan and Europe, whereas long-wheelbase models are popular in North America and Australia. Although three-door, short-wheelbase variants are no longer manufactured. There is still a market for them in many parts of the world.
The RAV4's succeeding variants are instantly distinguishable from one another, unlike other competitors. Even though Toyota dramatically redesigns its highly successful compact crossover SUV for each new generation. The Toyota RAV4 remains a worldwide favorite.
Toyota RAV4 Specs & Features
To appeal to a broad spectrum of customers, Toyota offers a selection of RAV4 trim levels. Whether you're looking for a low-cost choice, luxury, or perhaps some outdoor activities, there are numerous possibilities accessible. According to Toyota's website, the 2021 RAV4 is available in 11 trim levels, ranging from the entry-level LE to the Limited Premium model to take you from luxury to adventure.
Do you want to know what it's like to go off-roading? If you want to go off the usual path, there's also a TRD Off-Road option. Even though the RAV4 is Toyota's smallest SUV, the possibilities are plenty!
The RAV4 comes standard with Apple CarPlay, Android Auto, and a user-friendly infotainment system with a 7-inch touch screen. Lane keeps assist, lane departure, and tracing assist are all standard safety systems that keep the car in its lane, even on curved highways. There's also a forward-collision warning, automated emergency braking, and pedestrian detection. The RAV4 comes standard with a 2.5-liter four-cylinder engine and an eight-speed automatic transmission.
An all-wheel drive is an option on the LE, XLE, XLE Premium, and Limited models. While it comes standard on the Adventure and TRD Off-Road models. The RAV4's front-end design is rugged and appealing, taking cues from prior Toyota icons like the Tacoma and 4Runner.
It seems to be a smaller SUV because it's a crossover, but it's more comfortable to drive than either the Tacoma or the 4Runner. It's a well-rounded crossover with a roomy interior and high-quality materials. It is both fuel-efficient and capable of producing power.
Best Year RAV4
As previously said, the RAV4 has shown to be a reliable compact SUV; thus, picking the best year for Toyota RAV4 was challenging, especially considering the near-perfect durability of the fourth-generation model years. However, after weighing the evidence, we've established that the 2016 Toyota RAV4 is the best year for Toyota RAV4 and is well worth your money. Here's why:
The 2016 Toyota RAV4 received a perfect reliability rating from Consumer Reports, and when J. D. Power put it to the test, it came out on top, narrowly beating out model years 2017 and 2018 by a slight bit. While the 2016 RAV4 is our best year for Toyota RAV4, the 2017 and 2018 models are just as good.
2016 achieved an overall score of 86 in the J.D. The Power 100-Point Score is based on the opinions of thousands of verified owners. The J.D. Power Top 10 Rated SUV list came in #1 among similar compact SUVs, beating out Honda, Nissan, Mazda, and other well-known brands like Chevy and Ford. It scored an 86 for quality and durability and a "Best Year for Toyota RAV4" rating of 91 for resale value and driving pleasure.
The J.D. Power Performance Award for design and performance was granted to the 2016 Toyota RAV4 after 90 days of ownership.
2001-2003 Toyota RAV4
The early 2000s were a good time for the RAV4. The 2001-2003 models were part of the second generation, and they showed significant improvements over the first generation. Not only was the engine more powerful, but these models also had a more refined interior and better handling.
Consumer ratings were generally high, with Edmunds and KBB scores averaging around 4.5/5. However, it's important to note that some models from this period had issues with the automatic transmission, so it's recommended to opt for a manual transmission or ensure that the automatic transmission has been properly serviced.
2006-2008 Toyota RAV4
The third generation of the RAV4, specifically the 2006-2008 models, is another solid choice for those looking for reliability. These models had a complete redesign, with a more robust engine, an available third-row seat, and a more spacious interior.
Consumer ratings are strong for these years, averaging around 4.5/5 on both Edmunds and KBB. However, there were some complaints about excessive oil consumption in the 2.4L four-cylinder engine, so it's advised to check the vehicle's history and see if this issue has been addressed.
2009 Toyota RAV4
The 2009 model is often overlooked but it is a reliable choice. It carried over many of the improvements made in the 2006-2008 models but with fewer complaints about oil consumption. Consumer ratings are strong, with Edmunds and KBB scores averaging around 4.5/5. This model also came with an available V6 engine, which provides more power without a significant decrease in fuel efficiency.
2010-2012 Toyota RAV4
The 2010-2012 models are the last years of the third generation, and they are considered to be among the most reliable in the RAV4's history. Toyota addressed many of the previous issues, such as the excessive oil consumption, resulting in a more robust vehicle.
Consumer ratings remained high, with both Edmunds and KBB scores averaging around 4.5/5. Additionally, these models had a sporty design and came with a variety of features, making them an attractive option for many buyers.
2016-2017 Toyota RAV4
These years mark the beginning of the RAV4's fourth generation and they came with a refreshed exterior design, a more refined interior, and the introduction of the RAV4 Hybrid. Consumer ratings for these years are solid, with both Edmunds and KBB scores averaging around 4.5/5.
Toyota also addressed many of the previous generation's issues, resulting in a more reliable vehicle. However, there were some complaints about the transmission in the 2016 model, so it's advisable to test drive thoroughly and check for any recalls or technical service bulletins.
2019-2020 Toyota RAV4
The fifth generation of the RAV4 started in 2019, and these models brought a complete redesign with a more rugged appearance, improved fuel efficiency, and advanced safety features. The 2019 and 2020 models received high consumer ratings, averaging around 4.5/5 on both Edmunds and KBB. However, there were some complaints about the transmission in the 2019 model, so it's advisable to test drive thoroughly and check for any recalls or technical service bulletins.
2022 Toyota RAV4
The 2022 model continued the improvements made in the 2021 model, with a more comfortable ride, better fuel efficiency, and advanced safety features. As with the 2023 model, there might not be enough data to judge its long-term reliability accurately, but initial reviews and consumer ratings are promising, with an average of 4.5/5 on both Edmunds and KBB.
2023 Toyota RAV4
The 2023 model is the most recent available as of writing, and it comes with several improvements over the previous years. Toyota has addressed many of the earlier issues, and this model boasts better fuel efficiency, a more comfortable ride, and advanced safety features.
However, as it is a relatively new model, there might not be enough data to judge its long-term reliability accurately. Nonetheless, initial reviews and consumer ratings are promising, with an average of 4.5/5 on both Edmunds and KBB.
Overall, the Toyota RAV4 has had several reliable years, making it a great option for those looking for a used SUV. The 2006-2008, 2010-2012, and 2019-2020 models are particularly noteworthy for their strong consumer ratings and minimal reported issues. However, as with any used vehicle, it's essential to check the vehicle's history, conduct a thorough inspection, and take it for a test drive before making a final decision.
1. Exterior Styling And Design
The 2016 (the best year for Toyota RAV4) has a more angular, folded grille region than the previous RAV4. In profile and from behind, the changes are more subtle. SE models come with unique bumper and lower grille designs and 18-inch wheels and LED headlights and taillights.
The changes to the Toyota RAV4's design are so subtle that they are impossible to see unless you look at it from the front. That's not a bad thing. I believe the more flowing, crazily stylized designs, such as the Nissan Rogue, may look more modern now. But the RAV4's more traditional, angular design will last longer.
2. Experience Behind The Wheel
It's simple to tell how the SE models differ from the rest of the RAV4 when driving over uneven roads. Sport-tuned shock absorbers and coil springs. As well as 18-inch alloy wheels, provide the SE models a jarring ride on uneven roads.
The Equinox, Rogue, and CR-V all seemed more balanced and racy than the non-SE vehicles. Toyota appears to have gone too far in trying to "boost" the SE's suspension performance. It wobbles a lot on bumpy roads and slams into potholes with a loud thud. The composure that made the other RAV4 trim levels fun to drive has mostly vanished.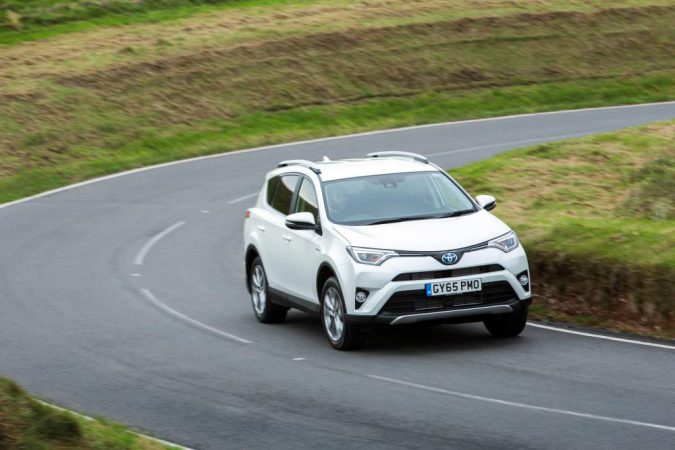 The fact that all Toyota RAV4 versions are powered by a 2.5-liter four-cylinder engine with 176 horsepower and a six-speed automatic transmission doesn't exactly help. While the SE models gain paddle shifters, the engine response isn't improved enough to make the ride pleasant.
The non-hybrid Toyota RAV4 gets 22/29/25 mpg city/highway/combined with all-wheel drive and 23/30/26 mpg city/highway/combined with front-wheel drive, according to the EPA. This is the best year for Toyota RAV4, with a combined mileage of 25 mpg tops the four-cylinder AWD Equinox's (23 mpg). But it trails AWD versions of the CR-V (27 mpg) and Rogue (28 mpg).
3. Interior
SE variants have a power driver's seat, contrast stitching, and a choice of black or black/cinnamon interior colors. For 2016, all RAV4 model levels have a more unified inside look. The often misaligned trim pieces are gone, and the pseudo-carbon-fiber inlays surrounding the door lock switches are gone, which is a nice change, in my opinion.
During my time in the RAV4, I was comfortable both as a passenger and as the driver due to the improved upper door cushioning. I also believe that the materials selections are at least as excellent as, if not better than, what everyone else in this class is offering.
The Nissan Rogue is the most luxurious of the competitors, with the Honda CR-V coming the closest to matching the Rogue's design. The Equinox can seem quite elegant depending on the trim level, but the lowest models, like the RAV4, are more efficient than stylish.
While Toyota has made some improvements to the interior design. It will still appear familiar to RAV4 customers, so those expecting a complete overhaul will be disappointed.
For 2016, Toyota doubled the amount of sound-deadening material in all RAV4 models, and the investment has essentially paid off. There's very little wind noise, and while road noise is still present, it's significantly reduced compared to the previous model. Though the seat is complex, the backseat room is excellent, with plenty of room for knees, legs, hips, and shoulders.
4. Ergonomics & Electronics
According to the firm, the interior of the 2016 Toyota RAV4 was heavily revised and updated in response to customer feedback. Better-quality materials, including more soft-touch surfaces, are used in the current model. Trim around the various dashboard, and center console have been improved. A digital display in the updated instrument cluster, a 7.0-inch touchscreen, a 12-volt outlet for the back, and another USB connector.
On the LE and XLE models, we found the front seats to be more comfortable than in previous RAV4 models, thanks to what Toyota calls improved materials and thicker, more robust materials. The SE and Limited trim levels feature SofTex materials, with contrasting stitching on the SE, and the manufacturer has also incorporated seat-back map pockets.
The RAV4 has similar seating to the Honda CR-V and is far more spacious than Ford's Escape. The back seat is separated into all variants, and parts of it can be folded down to expand the RAV4's cargo bin from 38.4 cubic feet to 73.4 cubic feet. A motorized tailgate is available on RAV4 Limited models.
5. Storage & Cargo
Toyota has also improved the cargo room for 2016, and a height-adjustable power liftgate is now standard on all RAV4s except the lowest Toyota RAV4 LE model. The Toyota feature is that you can modify the height of the liftgate from the front seat. So you can make that adjustment without getting out if you've parked in a garage with lower clearance.
Toyota also improved in-cabin storage by adding new cupholders, a non-slip pad on the center console tray, and a few other changes. The RAV4 has always been good at providing storage for all of the stuff you need in your daily life, and this new version is no exception.
6. Safety
Because this car is so popular among families, it is essential to keep it secure. Fortunately, the RAV4 does not disappoint, receiving the maximum five stars in Euro NCAP crash tests. It received an 89 percent rating for adult occupant protection and an 82 percent rating for kid occupant protection. These are excellent numbers but fall short of the 94 percent and 87 percent achieved by the Mazda CX-5.
All models include advanced braking technology to reduce crashes, numerous airbags, ISOFIX child-seat mounts, and childproof locks. Hill-start assist makes it simple to get going while parked on a slope, and it's a feature that'll come in handy if you want to tow with your RAV4.
Top-of-the-range blind-spot monitoring is included on all Excel vehicles. When you indicate to change lanes on the highway. This monitors your side and rear blind spots and sounds a warning if it detects a car. It also includes a rear cross-traffic alert. Which aids in monitoring blind spots when reversing out of a driveway or parking space.
7. Excellent Reliability
Because Toyota produces trustworthy cars and SUVs, you can expect the RAV4 to have outstanding reliability ratings. On RepairPal's Reliability Rating scale, the Toyota RAV4 ranks third out of 26 compact SUVs with a 4 out of 5-star rating. The RAV4 has low ownership costs compared to other vehicles in general, with maintenance being less costly and less regular than other small SUVs and cars. Making it one of the most durable vehicles on the road.
The RAV4's reliability rankings are comparable to RepairPal's on other reliability metrics. The RAV4's decade-long average reliability, according to Consumer Reports, was a 4.5 out of 5 and a 4.1 when we summed its scores over the past 20 years! So, when it comes to the RAV4, Toyota's famous dependability is unaffected.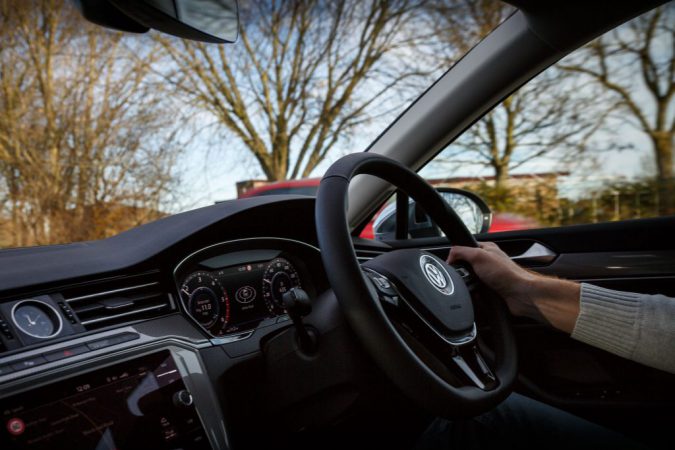 This compact SUV's average annual repair cost is $429, compared to $521 for other compact SUVs. The frequency with which you may expect to visit a repair shop is also modest and comparable to its peers. Toyota RAV4 owners visit a repair shop for unscheduled repairs an average of 3 times per year, compared to 4 for all other vehicle types.
When it comes to big repairs, you'll be relieved to know that the likelihood of an extensive repair is around 10%, making it non-urgent. Other SUVs in its class have an average of 11%.
While repairing a Toyota RAV4 is less expensive than other brands. You may still end up with a significant repair bill. Therefore we recommend purchasing additional coverage from a mechanic or a car maintenance plan. These are also known as extended car warranties.
It can assist in alleviating the stress of an unexpected repair and provide peace of mind.
8. Running And Maintenance Costs
In terms of general maintenance, if you buy a new RAV4, it should be free for the first two years or 25,000 miles. The Toyota car plan is standard on all new Toyotas and covers routine maintenance such as oil and filter changes, tire rotation, a multi-point inspection, and fluid level checks and adjustments. Most maintenance will cost between $100 and $200 after the first two years but anticipate paying between $300 and $400 for more extensive mileage-specific service checks.
Years To Avoid With The Toyota RAV4?
While the Toyota RAV4 is a pretty reliable car in general, there are a few years in the RAV4's history that you should avoid or have properly checked out before purchasing. In fact, we strongly advise you to have any previously owned vehicle thoroughly inspected before buying it. This material is not intended to discourage you from purchasing a Toyota RAV4 but rather to provide you with the knowledge you need to make a sensible purchase.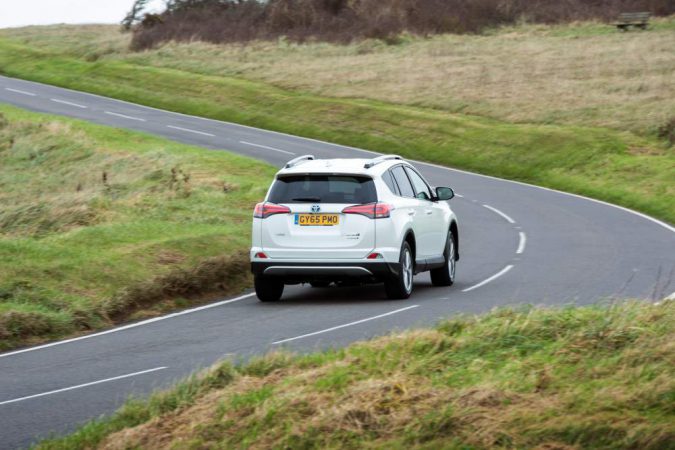 You may be able to get a better price on a specific year of RAV4 because they are more challenging to sell. If you can make sure the issue is repaired or use it as a bargaining point. You may be able to buy with confidence and save money over a different model year.
We'll start with the most recent generation and work our way backward because. While earlier RAV4s are still available, shoppers shopping for a secondhand one are more likely to be seeking one that is less than 10 years old.
5th Generation (2019 + Present)
You wouldn't think a newer model to be on our "avoid" list, especially given Toyota is famed for its reliability. Still, 2019 has several concerns that you should be aware of and rectify. Not only does the 2019 model have the lowest reliability score of 2 out of 5 from Consumer Reports, but it also has a large number of complaints. And the issues aren't just cosmetic; they also involve gearbox and engine components.
Owners of the 2019 RAV4 have reported gear slippage, hesitating or lurching forward at moderate speeds, noisy acceleration, and a malfunctioning gas gauge that, according to some owners. Does not correctly display the quantity of gas in the tank. So you never know how much fuel is actually in the tank. The tank never appears to be more than three-quarters full, according to one owner. If you're looking for a newer model RAV4, we recommend 2018.
4th Generation (2013–2018)
Overall, the fourth generation produced some superb RAV4s; nevertheless, the RAV4 model year 2013 is one to avoid. While it had a 5-star reliability rating, it was the year with the most complaints. The worst of which was a severe safety issue. Owners reported that their RAV4 would speed rapidly and would not stop even when the brakes were applied.
Owners reported accidents, resulting in the deployment of the airbags and, in some cases, total vehicle loss. 2013 is not a safe bet for this reason alone. If you have your heart set on an older RAV4, consider model years 2017, 2016 (the best year for Toyota RAV4), or even 2012, which are all part of the fourth generation.
3rd Generation (2006 – 2012)
There are a few issues with the 2008 RAV4 that you should either address or avoid in favor of a model year that is more likely to be trustworthy. There may be better options with much fewer complaints about the same price. Toyota has been producing the RAV4 since 1994, spanning five generations, with the 2008 model year being named the "Worst" model year ever by carcomplaints.com. Based on the statistics they provided, we couldn't agree more.
Model years 2006 through 2008 saw a large number of complaints each year, with the faults linked with those complaints being serious. Including engine and transmission problems and steering and exhaust issues. Although it was afflicted by engine and transmission problems. The 2008 model year received fewer complaints than the 2007 model year (still, be wary of the 2007 Toyota RAV4 problems). These repairs are more expensive and usually occur at lesser mileage.
Facts about the Best and Worst Years for the Toyota RAV4
The Toyota RAV4 is a compact SUV available in standard and hybrid models, initially released in 1994 and now in its fifth generation.
The RAV4 has been a strong competitor in the market, with the 2016, 2009, 2017, 2010, 2018, 2011, 1995, and 2000 models being the best years, based on minimal complaints, modern features, and overall reliability.
In contrast, the worst years are the 2019, 2020, 2006, 2007, 2008, 2001, 2002, and 2003 models, which had a wide array of problems that should generally be avoided.
Common problems with the RAV4 include excess oil consumption, transmission failures, and suspension issues.
Despite its flaws, the RAV4 is generally reliable and cheaper to maintain compared to the average automobile, with an annual maintenance cost of $429.
The longevity of the RAV4 is around 200,000 to 300,000 miles but can last longer with proper care and maintenance.
The Honda CR-V and Toyota RAV4 share similar reliability ratings, but the RAV4 is generally considered more reliable, with fewer problems than the Honda CR-V.
The RAV4 LE and XLE are trims of the same car, with the LE being the more affordable option and the XLE having more features and packages.
The 1995 RAV4 is considered the most reliable, while the 2019 RAV4 is considered the worst, with high amounts of problems and complaints raised by the NHSTA and customers.
Each year's model is designed to follow the formula of its predecessor, and whenever Toyota releases a greatly received RAV4, they try to apply the same formula to the next model.
Best Year For Toyota RAV4: In Conclusion…
Since 1994, Toyota has been producing the RAV4 small crossover SUV. It was one of the first small SUVs to blend car-like driving qualities with an off-roader's daring appearance. Toyota recognized early on that such vehicles would spend significantly more time on pavement than in rugged terrain; therefore, the RAV4 was designed with the road in mind. The RAV4 was intended for customers who sought the advantages of an SUV. Such as more cargo space, but with the fuel efficiency of a compact vehicle.
Toyota is regarded for producing some of the most dependable and long-lasting automobiles. The RAV4 is the best year for Toyota RAV4. Despite their dependability, certain RAV4s have had issues. If you're seeking to buy a used Toyota RAV4. The information above will help you understand the most common problems as well as which model years are safe to buy and which to avoid.