This article was recently reviewed by car expert Paul Hadley to ensure it is as accurate and helpful as possible.
When it comes to buying a perfect lawn mower for your yard, there are 15 distinct types of lawnmowers you have to pick. For experts that work with mower specifications regularly, this is a simple task. However, ordinary individuals with a lawn to mow may find it difficult to go through and grasp each specification of different types of mowers to determine which mower best meets their needs. Here's an in-depth look at all you need to know about the best zero turn mower.
You can choose a zero turn mower because it is one of the best options among the various types. These mowers are the finest for mowing a lawn with confined areas that are tough to mow. The best zero turn mower for you will be determined by the size, design, and incline of the yard you mow and how your machine makes the experience good.
Zero turn mower maneuvering makes it ideal for limited spaces. It can spin in a full circle within its footprint, but due to the enormous turn radius, you can be sure you won't miss any grass patches. Individuals with a yard of about 13 acres in size may consider a residential zero turn mower, which is one of the two types of zero turn mowers.
Nevertheless, if you have a large area to mow, you might consider a commercial zero turn mower. These mowers are ideal for getting into narrower parts of the lawn on your estate.
It's difficult to select which zero turn mower is best for your needs since there are so many mower companies and so many zero turn mowers to choose from. So, we've given you some background information on zero turn mowers and narrowed down some of the best zero turn mowers from various manufacturers.
What Is A Zero Turn Mower?
A zero turn mower has parts and components that are identical to those of a standard riding mower. The machine's control is what distinguishes it. In the case of a zero turn mower, instead of using the steering wheel, two levers on each side of the seat function to operate this mower.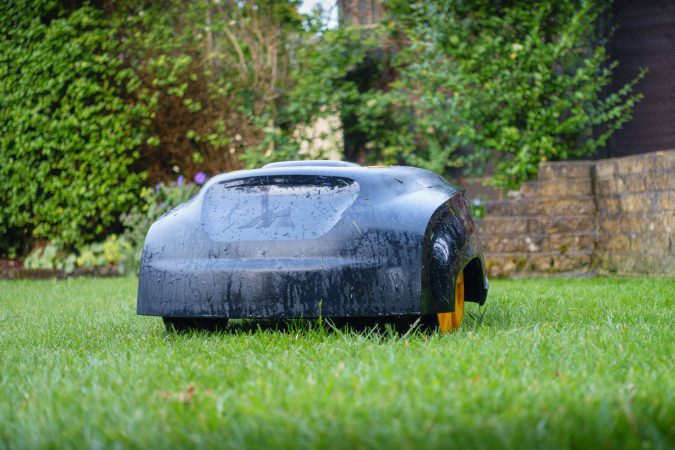 When both levers are pushed forward, it propels forward; when both levers are pushed backward, it propels backward. If you wish to rotate in a circle with no turning radius, try pulling one lever forward in the direction you want to turn. The turning circle is decreased to zero when the machine spins on a dime.
Residential VS Commercial
Almost every brand has two zero turn mower models. The first is for residential or consumer usage. On the other hand, the second is for commercial or industrial use. There are some differences between these two types of mowers.
Residential mowers do not have so much horsepower as commercial mowers. Their frames will also be less durable. The decks are smaller, and the steel is not of the same quality.
But, commercial zero turns have more power. They are also made of higher-quality materials. When it comes to hills, one should consider commercial zero-turns that have a longer wheelbase and a larger deck to tackle the inclination.
Criteria To Consider
There are some criteria to consider while deciding the best zero turn mower for oneself. Horsepower, cutting width, fuel storage, maximum speed, and pricing are the criteria used to rank the best zero turn mower. All of these aspects influence how a mower operates and, as a result, whether or not that particular mower will suit your needs.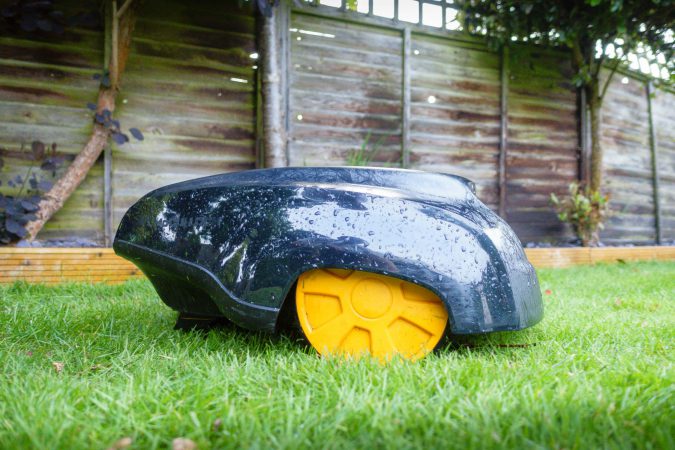 There are also other aspects to consider. We will go through some of these so you can utilize this information to get the best zero turn mower for your needs in a minute.
1. Horsepower
A mower with a more powerful engine and more horsepower can handle heavier workloads. Steep terrain inclines and damp or overgrown lawn grass necessitate additional force which is only possible through more horsepower machines. If mowing your lawn feels difficult, you may need to invest additional money on a mower with more horsepower.
2. Cutting Width
The cutting width determines how much grass you can mow in one pass and is governed by the mower deck size. A lawnmower with a bigger cutting width will assist you in completing the task more quickly.
This is because it will only take a few passes to cover the entire grass. A narrower cutting width, on the other hand, indicates a mower that is easier to store and can fit into smaller spaces where mowing is tricky.
3. Maximum Speed
Lawn tractors are usually slower than zero-turn mowers. However, different zero-turn mowers have a wide range of speeds. If you have a large yard with a lot of open space, a mower with a higher maximum speed will help you cut down on mowing time.
4. Fuel Storage
You will be able to mow for a long period without replenishing the lawnmower if it has a large fuel storage capacity. If the mower's fuel storage is limited, you may run out of gas in the middle of the biggest task. So, refilling consumes time and adds more difficulties.
5. Pricing
Generally speaking, the larger and more powerful a mower is, the more it will cost. So, think about the yard you're going to mow and figure out what size and power level you'll need. Pay that extra penny, it will be worth it.
You now have some background knowledge to help you choose the best zero turn mower. Continue reading to learn about some of the best zero turn mowers from various brands.
Best Zero Turn Mower: Hustler Raptor XD
The Raptor collection includes a variety of models that are sure to match your needs. But, this Hustler Raptor will grab your attention. It has swiftly established itself as the best zero-turn mower on the market. It not only looks fantastic, but it also has a lot of useful features.
This mower is well-made and will last for an extended period. For owners with one to three hectares of lawn, the Raptor XD is the perfect zero-turn mower. The engine has a Kawasaki horsepower of 24 hp. It also comes with a manufacturing 3-year/300-hour warranty.
They are available in a variety of sizes with commercial-grade decks, which add to the stability by extending beyond the wheelbase. A wide wheelbase with dual hydro-transmissions is also included.
Specification
42″ inch and 48″ cutting width
21.5 hp
7.5 mph maximum speed
3-gallon fuel capacity
Pros
Dual hydro-transmissions and a powerful Kawasaki engine
Long time durability.
Cons
Husqvarna Z254
Husqvarna is one of the finest mower brands, with some of the best zero turn mower models available in the industry. And the Husqvarna Z254 zero-turn mower is one of these best models on the market. When you shift the lap bars inward or outward, the parking brake on this zero turn mower engages or deactivates on its own.
The mower deck's air induction technology delivers a clean cut. This model has a 26-horsepower Kohler engine that starts and operates effortlessly. It is not the most amazing zero-turn mower, but it'll get you through a regular lawn in no time. The Z254 can shred, bag, or discharge grass clippings.
The incredible part is that you'll receive all of these excellent features at an inexpensive mid-range pricing. However, if you do not like the sound of mowing, put on your headphones or earbuds and listen to music. Edifier's TWS1 PRO and Edifier W820NB would be an affordable choice in that case.
Specifications
54-inch cutting width
26.5 hp
6.5 mph maximum speed
5-gallon fuel capacity
Pros
Hydrostatic transmission and a powerful Kohler engine.
Husqvarna has developed special technology to boost performance.
Cons
For a zero-turn mower, this is slow.
Mulchers and baggers are available separately.
Best Zero Turn Mower: Husqvarna MZ61
Husqvarna is back on our list because it offers some of the best zero turn mowers. Husqvarna's commercial-grade MZ61 model has a large cutting deck. For heavy works, it also features a powerful Briggs & Stratton engine. The features include comfortable armrests, a high-back seat, and vibration dampeners.
All of this allows customers to operate comfortably for long periods using this mower. It also has a hydrostatic transmission, which makes starting smoother. Grass clippings can also be discharged, bagged, or mulched using this mower. This commercial zero turn mower comes with a four-year warranty, making it an excellent pick.
Specifications
61 inches cutting width
27 hp
8.5 mph maximum speed
5 gallons fuel capacity
Pros
The cutting width is quite large.
Briggs & Stratton engine with the hydrostatic transmission is robust.
Design that is appealing to the eye
Cons
Mulcher and bagger are sold separately
Quite costly
Toro TimeCutter
Toro 32-inch TimeCutter is for your yard if it is a little smaller or your budget is a little tighter. This can be the best zero turn mower because it has a cutting deck narrow enough to pass through most conventional gates.
The 22-hp Kohler V-Twin engine is powerful enough to cut your grass quickly. It is more cost-effective and has some useful features. The Timecutter has the advantage of going a long way. This is because they are held to a very high standard.
Specification
34-inch cutting width
22 hp
7 mph maximum speed
3 gal fuel capacity
Pros
SmartSpeed is a performance-enhancing function.
V-Twin Toro Engine
Dual hydrostatic gearboxes have the power and torque to accelerate and decelerate.
Cutting on inclines features with a long wheelbase.
Cons
The actual horsepower of the engine can be much lower.
Best Zero Turn Mower: Husqvarna Z248F
The Husqvarna Z248F is the best zero turn mower for lawns with a vast area to cover. For mowing lawns and garden areas, it combines a comfortable ride with plenty of cutting power. The features also ensure a more effective cut by preventing unmowed grass from forming between passes across the lawn.
This variant has the same Kohler V-twin engine and hydrostatic, easy-starting transmission as the previous generation. But, the Z248F, is a smaller one with a 48-inch deck and a 3.5-gallon tank. The only drawback is that if you reverse direction without moving slightly back and forth, the machines can leave bald spots in the terrain. So, try to use the mower after observing the surface conditions. You can thus avoid further damage.
Specifications
48-inch cutting width
26 hp
6.5 mph maximum speed
3.5 gallons fuel capacity
Pros
Dependable Kohler engine with hydrostatic transmission
Reduces the amount of storage space required
Cons
Expensive
The small cutting width
Ariens APEX 60
If you're willing to spend a little more, the Ariens APEX 60 is the best zero turn mower for you. With its excellent features, it is suitable for long jobs. It also has a speed of 8 miles per hour. The engine is what sets the APEX apart from the rest of the company's mowers. The Kawasaki V-twin engine powers the APEX.
It also contains characteristics that make it simple to use. One option is a basic, foot-operated deck lift. Another example is belt technology that self-adjusts. For extensive commercial jobs, the APEX offers a padded high-back seat and armrests. The convenience that its features provide makes it much more appealing.
Specifications
60 inches cutting width
24 HP
8 mph maximum speed
5 gallons fuel capacity
Pros
Constructed to last
Reliable Engine made by Kawasaki
The cutting width is quite large
Cons
Best Zero Turn Mower: ZT HD 48 991152
The Gravely ZT HD 48 991152 is for lawn owners who are looking beyond mowing their lawn perfectly. However, this residential best zero turn mower is often mistaken for a commercial unit. It possesses the strength, durability, and efficiency that a residential lawn requires. Its characteristics also ensure that it is stylish, comfortable, quick, and precise.
This one is built to commercial standards for power and durability. The notion that it is utilized on the home lawns is the sole thing that distinguishes it from a residential lawnmower. It is designed with commercial features and DNA for the homeowner to take advantage of. The deck lift features effortless adjustments which make the mowing easier.
Specification
48-inch cutting power
25 hp
5-gallon fuel capacity
8/4 mph maximum speed
Pros
Bagger with two buckets.
Mulching Toolkit
Chute Baffle with Operator Control.
Kit for the Discharge Cover.
Cons
Z Trak Z365R
For residential use, the Z Trak Z365 is the best zero turn mower. This is ideal for the typical homeowner. They're well-made and come with all of the features that many similar mowers have. They come in a variety of sizes and add to the stability by extending beyond the wheelbase.
The fact that it has a long wheelbase and multiple hydro-transmissions adds to its desirability. Quick oil change system, rubber floor mats, 18-inch seat with armrests, foot lift, and luxury control levers are also included. With its seamless and strong V-twin engine, you can expect superb productivity and extended life.
The deeper mower deck helps preserve great cut quality by reducing the amount of recutting. MulchControl's standard system offers greater mulching efficiency and adjustability.
Specification
48-inch deep cutting
24 hp
30-second oil change system
7 mph maximum speed
Pros
Easy Possession
War and tear services are provided.
The seat has a comfortable 18-inch back
Parts and attachments that are interchangeable.
Cons
There are no instructions or user manuals included with the product.
There was no gas gauge or window.
Best Zero Turn Mower: Craftsman Z550
Craftsman's Z550 zero-turn mower is a perfect combination of convenience and reliability. This Z550 zero-turn riding mower gives you the best mowing experience possible. It has a powerful Briggs & Stratton twin-cylinder engine that starts easily and reliably with no priming and no choking. It has a dual hydrostatic transmission that offers a smooth and comfortable ride.
While working long hours in the yard, you are also supported by high-back seat cushions. It has a robust and rust-resistant steel frame. An optional mulching kit can be added to complete the look by returning nutrients to the soil for a healthy lawn. While the Z550 isn't the greatest or the most powerful zero-turn mower on the market, it is still the best zero turn mower in mid-range.
Specifications:
50 inches cutting width
24 hp
7 mph maximum speed
3.5 gallons fuel capacity
Pros
Kohler engine with the hydrostatic transmission is dependable.
Cutting height can be adjusted
Steel construction for long life
Suitable for any residential lawn
Cons
For a zero-turn, the cutting width is relatively narrow.
Fuel tank with a small capacity
Z Trak Z515E
There are several lawnmowers offered by this brand. The Z Trak Z515E again makes it to the list of best zero turn mowers. It is because of the amazing features it has. The incredible feature also includes easy electric fuel gauges and instrument controls. The Superior cut quality and productivity from the flat-top design of this mower are ideal for you for residential purposes.
You can be carefree once you choose this mower. The rollover protective structure provides a protected zone all around operators. It aids in the delivery of a smooth ride via an operator station with customizable settings and seat adjustment.
Specification
48/54/60 inch cutting width
24 hp
Electric
8 mph maximum speed
Pros
A more comfortable ride
Cuts smoothly and quickly.
After mowing, it's simple to clean up.
The fuel efficiency is excellent.
Cup holders that work well.
Cons
Best Zero Turn Mower: Husqvarna Z246
The Husqvarna Z246 is one of the cheapest choices of zero-turn mowers for you. This brand of mowers is widely top-rated for their quality. So you don't have to worry about being cheap and less effective than the pricey ones. However, this riding mower is a trusted and dependable machine. This is because it comes with all the great features like the other mowers from this brand.
Its wide 46-inch cutting deck will make your mowing experience easy. The 20HP engine ensures that it is neither too weak nor too overpowered. If you have 1-2.4 acres of land to mow, there's no need to spend money for extra size and power you'll never need. This one will be the best zero turn mower for you then. It also comes with a 3 years residential warranty, so you don't need to worry about anything.
Specification
46-inch cutting width
20 hp
6.5 mph maximum speed
3.5-gallon fuel capacity
Pros
Briggs & Stratton engine
Seat spring
High back seat
Cons
Swisher z31kt
The Swisher z31kt mower is the perfect choice for you if you want a mower that can do everything or if you're beginning a business. It included everything you would want in an all-around zero-turn mower. It will take less time re-fueling and more time working because of its 8 gallons fuel capacity.
The tractor can easily mow through your lawn's uphills and berms. It has a 31 horsepower engine that makes it more robust. This is also a professional-grade lawn mower with enough power to mow vast acres of lawn. The cutting deck, however, is offered separately. It has a maximum size of 66 inches which makes it easy to trim the grasses.
Specification
Up to 66-inch cutting width
31 hp
8 Gallon fuel capacity
10 mph maximum speed
Pros
Better convenience and control.
The steel floor pan is foldable.
Suspension seat with adjustable backrest.
Transmissions Hydro-Gear 3400.
Cons
Facts about zero-turn mowers
Zero-turn mowers provide speed, control, and maneuverability to make lawn mowing fun.
The zero-turn feature allows you to steer the machine with two levers, and maneuver it into tight corners.
Zero-turn mowers consist of an operator platform, a frame and wheels, an engine (or battery bank), transmissions (or motors), and a pair of control levers known as lap bars.
Hydrogear EZT is a popular residential-grade transaxle that is known for durability.
Electric zero-turn mowers are becoming more popular due to the large-voltage lithium-ion batteries, which reduce noise and simplify maintenance routines.
Selecting the right zero-turn mower depends on factors such as budget, maintenance, mowing speed and time, maneuverability, and cut quality.
When selecting a zero-turn mower, it is important to consider the size of the deck and your budget, and to understand that larger mowers take up more space and may not fit through gates.
When testing zero-turn mowers, experts consider aspects such as cut and mulching quality, maneuverability, speed, and run time.
Some recommended zero-turn mowers include the John Deere Z365R, Husqvarna Z254F, Ariens IKON XD, and Ego ZT5207L.
The cost of a zero-turn mower typically starts around $3200 to $3500 for a mower with a 42-inch deck and increases by increments of $1000 to $1500 until you reach entry-level commercial-grade equipment that costs $7000 to $8000.
Conclusion
In summary, this article should give you a basic understanding of what a zero turn mower is and how to choose the finest among them. Mowing the grass may now be turned into a delightful ride around the yard with a zero-turn lawnmower. However, they aren't confined to enjoyable usage only. For their exorbitant price, they also give you additional maneuverability and speed.
The article also included several best zero turn mower options from various manufacturers. So, if you are determined that your lawnmower is worth the money, go ahead and buy the best mower for your needs to make one of the most difficult jobs a little easier.