Buying a used car can be a risky business. My Car Check releases a new annual report to help you check out before you pay out!
Buying a new car is always exciting. Finding that perfect ride that's just right for you is always fabulous. But there are dangers in buying a used vehicle that isn't fresh out of the show room. A new report from My Car Check called 'Making Better Used Car Choices' can help you avoid buying a car that comes back to bite you.
Does the Colour Matter?
People often wonder whether picking a certain colour of car actually makes any difference to the resell value of the car long term. mycarcheck.com have recently published some information on the figures behind the colours. From a quick read you will learn if you are planning on reselling your car after two or three years of ownership – then you might want to consider which colour you go for. Data suggests that the colour actually does make a difference.
A further outcome from the data was the most popular car colour chooses from 2o16 being Black, Silver, White, Blue and Grey. Which I find interesting none of these are really standout colours. In the lead for most searched colour for new and used cars was Black with with 22.68% of people searching for a new or used car in that shade. So think twice before making that new car purchase and make sure you pick the right colour.
Checking, not fretting
Mycarcheck.com, an online division of CDL Vehicle Information Systems, is the UK's number one consumer vehicle checker. Established back in 2005, the website holds data from the police, the DVLA, finance and insurance firms. By checking a used car online, you can save yourself from making a costly mistake. Many used cars can be bogged down with debt or crippled with finance that you will inherit when you purchase the vehicle. Others may even be stolen vehicles that are illegally being sold on. To make sure that dream car doesn't turn out to be a nightmare, Mycarcheck.com is the place to go.
My Car Check 2017 report: facts and figures
My Car Check's 2017 report compiles data analysis and customer feedback to provide an insight into the used car scene. A survey conducted between the 7th and 13th February this year of 1289 My Car Check customers had some interesting results. The report showed that the majority of consumers change their car every three years or longer. The percentages on how often customers bought a used car are broken down below:
46.5% every three years or longer
24.4 at least every three years
18.1% at least every two years
6.3% at least every year
4.5% more than one per year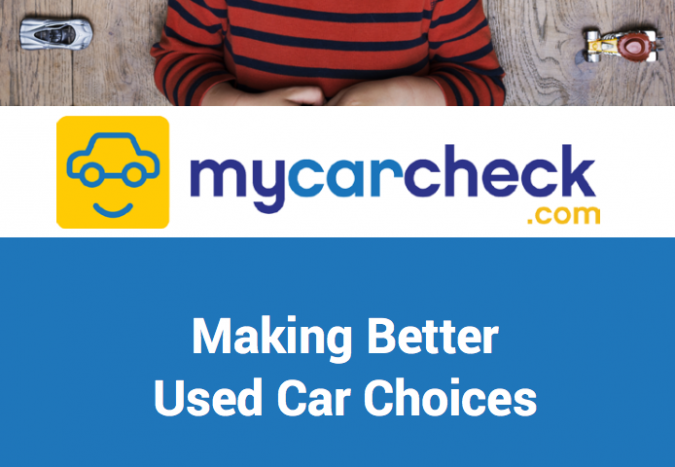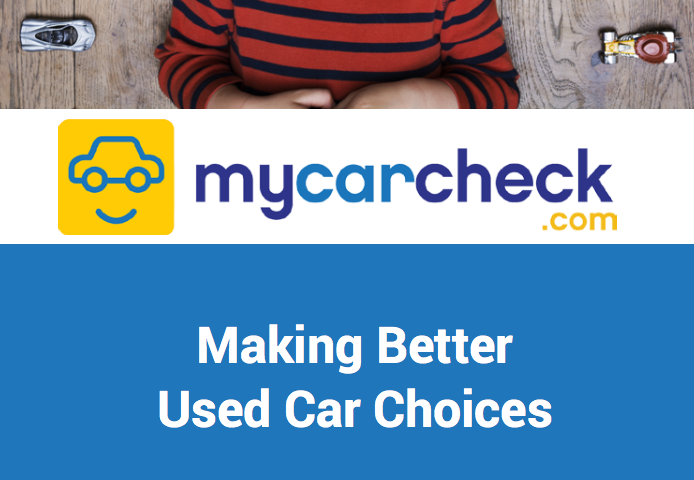 This year's report also demonstrated that customers prefer to buy from private sellers or independent retailers. Although the popularity of buying from private sellers has dropped from 48% in 2016 to 34.9%, over one third of customers still preferred a private sale. This is probably due to price negotiation and additional information being easier to organise than with retailers.
34.9% private sellers
33.4% independent vehicle retailers
26.8% main dealer or supermarkets
2.4% auctions
2.2% other
Dodging Danger
The 2017 report from My Car Check states that the top three warnings when buying a used car were:
Plate transfer (39.1%)
Write-off (33.6%)
Finance (18.1%)
Buying an illegal, unroadworthy or financed car can lead to serious problems and vehicle repossession. But there are ways that potential issues with buying a used car can be avoided. My Car Check's full 2017 report details ways of spotting potential dangers and how to avoid them. If you don't fancy the long haul of reading through the entire report, you can skip to particular sections to check what you should be looking for. And there is a third, massively easy way of checking before you buy. Enter a vehicle's registration number into mycarcheck.com, and they'll do all the leg work for you!
1 in 4 used vehicles have a hidden history. You never know what dark secrets a car could be hiding – but you can find out with a little help from My Car Check. A word from the wise: always check before you buy!