When buying a wrecked car from an auction, it's crucial to take certain steps to restore the vehicle and avoid any potential issues down the road. This article covers some post-auction essentials for car buyers and explains how platforms like A Better Bid can save you from extra restoration hassle.
What to do after the purchase?
These steps will help you restore a car:
Get the vehicle inspected. Before you start repairing the car, have it checked by a mechanic. An expert will assess the damage and give you an estimate of the work scope required to revive the car. This will prevent surprises down the line.
Check the car's history: It's essential to know the previous records about the car's state, including any accidents or repairs it has undergone. You can get a vehicle history report from companies like Carfax or EpicVIN, but if you buy on an auction, the information will be provided in description or attached documents.
Get the car towed. If the car isn't in running condition, it's best to have it towed to your garage or mechanic shop. Driving a severely damaged vehicle can cause further wrecking.
Assess the damage. Once the vehicle appears in your garage, assess the damage. Make a list of what should be repaired or replaced, including any parts that might possibly be needed.
Find replacement parts. Look for details at local auto parts stores or online. Make sure to get original parts or OEM parts, as aftermarket parts may not fit correctly and can cause further damage.
Hire a reputable mechanic. Work with an expert who has experience in handling damaged vehicles. They can provide valuable advice and ensure that the vehicle is restored to its original condition.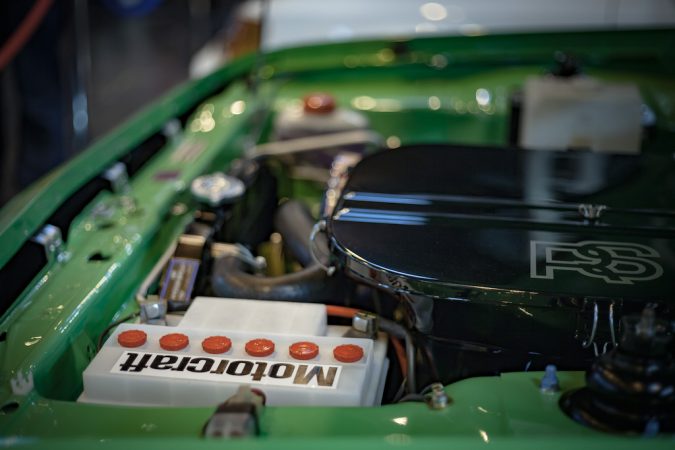 Typical mistakes to avoid
Here are some errors done by wrecked car owners – make sure to avoid them:
Not assessing the cost of repairs. When buying a wrecked car, people usually focus on the low price and overlook the cost of repairs. Before you make a decision, don't forget to assess the damage and get repair estimates from a reputable mechanic to ensure that the cost of repairs does not exceed the car's auction price.
Not researching the car's value. It's important to research the car's value before buying it to avoid overpaying. Estimation websites can provide a rough calculation of the car's value based on its model, condition, and other metrics.
Not checking for salvage titles. If a car has been deemed a total loss by an insurance company, it is titled as 'salvage', which might affect its resale value and make it hard to obtain insurance.
Not checking for hidden damage. Even if a car looks good on the surface, there may be hidden damage that can be costly to repair.
Not researching the repair history. If a vehicle has a history of repeated repairs, it is a red flag – underlying issues can turn out to be too costly to fix.
Cutting corners. Trying to save money by using cheap parts or skipping necessary repairs can lead to further damage down the road.
Rushing the repair process. Revival of a wrecked car always takes time and patience. Rushing the process can result in mistakes or corners being cut.
Not getting a professional inspection. Skipping a professional inspection can lead to undetected issues that can cause problems later on.
Why buying a car in an online auction is the best solution
Online auction is an optimal solution for those who want to get a car without hidden damages and surprises. Such websites feature a myriad of vehicles from various locations and make it easy to search for offers based on specific criteria like year, make, model, and condition. You can find a car that meets your needs and budget, without the hassle of visiting multiple dealerships or private sellers.
One of the biggest benefits of online auctions is transparency. Sellers provide detailed information about each lot (condition, history, and any damage it may have sustained). This data is typically provided in the form of pictures, descriptions, and vehicle history reports, allowing buyers to weigh all pros and cons.
Another benefit of buying a wrecked car online is the convenience. Buyers can browse and bid on cars without having to travel or attend auctions in person. No need to take time off work or spend money on transportation.
Online auctions also provide a level playing field for buyers. Buyers have access to the information about each car, and bidding is performed in real time. This means that the final price of the lot is determined by market demand, rather than by the negotiation skills of both parties.
Online auctions are a cost-effective solution because many auctioned vehicles are repossessed, seized, or salvaged, they are often sold at a fraction of their initial cost. This is a perfect opportunity for buyers to get a great deal on a model that would otherwise be unaffordable.
Wrapping up
Restoring a wrecked car can be a challenging but rewarding process. By following these post-auction essentials and avoiding common mistakes, you can ensure that the vehicle is made up to its original condition and will provide you with years of reliable service.