RVs are no longer exclusively for retirees searching for post-retirement vacations or metropolitan families searching for summer vacation. When states began removing stay-at-home restrictions in their first rounds, RV sales skyrocketed. And now, RV demand is reaching new client categories, such as youngsters eager to live out their "digital gypsy" fantasies.
If you've never considered living in a camper, you should think about it. Some RVs cost more than the typical condominium or a whole block of houses. This level of on-the-go luxury is not inexpensive. The most expensive motorhome for sale is valued at over $3 million. That much will get you red-carpeted entrance steps, glow-in-the-dark outer paint, as well as a rooftop cocktail bar. The biggest RVs would demand bigger bucks.
If you wish to travel around the globe, regulate the temperature of the floors with the touch of a button, or afford a place that cleans itself, a luxurious RV may be the perfect thing to go for if you have a few million dollars to spend.
Different Types Of RVs
You're either pulling anything or you're not in the realm of Recreational Vehicles (RVs). It may appear easy, yet this is the first major distinction. When not pulling a camper, the car and living area are on the same frame, and you can easily access the inside of the camper while traveling.
Now let's focus on the different types of RVs before diving into some of the biggest RVs you can find.
Class A RV
The Class A motorhome is structured on a vehicle chassis, commercial vehicle chassis, or commercial bus chassis. It operates on fuel or gas, based on the engine type. The Class A motorhome is often outfitted with all of the comforts of home, including useful living areas.
This is the largest RV class size and frequently the most lavish and expensive. It's ideal for long stays in one spot, full-time RVing, or folks who desire the sense of a residence on the move. These Class A RVs are extremely simple to operate and do not require a specific license.
Class B RV
Class B RVs, often known as sleeping vans or camper-vans, are among the smaller RV classes, which means there are more maneuverable than Class A. But they don't offer the same type of large inside. However, if you want to spend most of your camping vacation outside, Class Bs might be an excellent choice.
They still generally have everything you need, and they're a lot lighter in your pockets in terms of gasoline. Plus, you won't have to worry about being able to back up or maneuver down a steep or gravel road, which is where all the nicest campgrounds are.
Class C RV
Class C campers may be the correct choice for you if you want a trailer that is easier to drive, somewhat more cost-effective, and still has all of the comforts. They're based on a conventional truck chassis, so they're far more pleasant to drive than huge, bus-style Class As.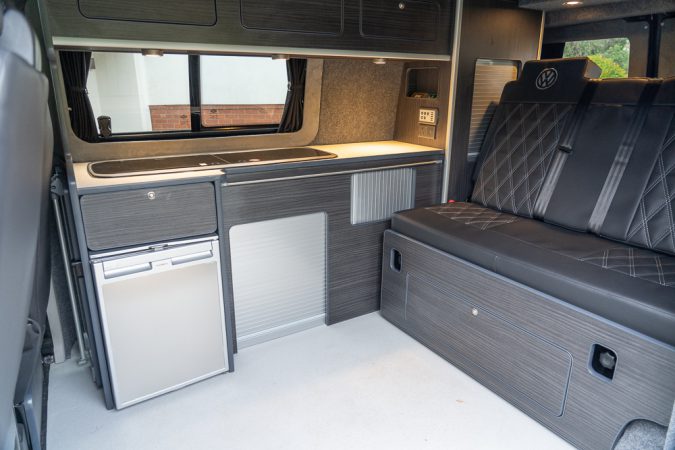 Furthermore, they are frequently less costly even though they typically include all of the same amenities. This class is much less lavishly outfitted than ultra-luxurious Class A.
Pop-up Camper
The folding trailer can be readily hauled by an ordinary class size vehicle or SUV fitted with a correct towing package. The sides of the trailer fold down for simple storage and transportation.
These campers are often less costly than conventional RVs, but they provide a wonderful touch to the camping experience. It has a pair of double beds, a screened-in sleeping space, a sink, a faucet, a stove, and a small eating area. Larger campers may have a toilet or shower.
Fifth Wheel Trailer
Fifth wheels are the biggest RV trailer category and are easily recognizable by their elevated extension, similar to an over-cab in the Class C RV segment. It has an extender that hangs over and hooks to the vehicle hauling it, which is typically a pickup truck.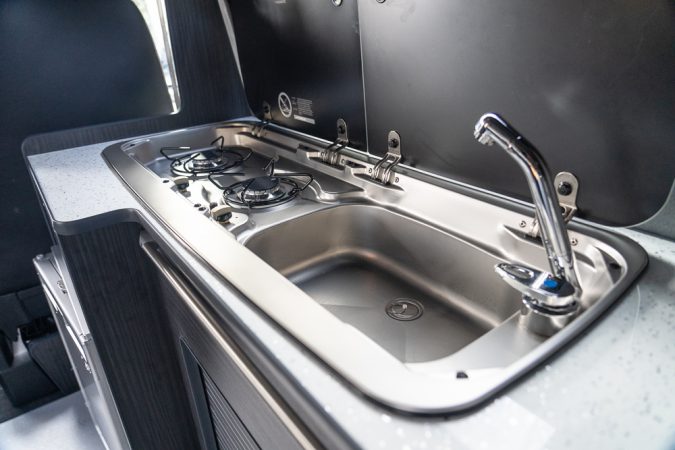 Fifth wheels range in length from 25 to 40 feet. Because of their size, fifth wheels frequently offer plenty of area for accommodation and facilities. This also makes it a fantastic trailer for individuals who wish to travel with a bunch of people or for those who intend to camp at a single location for an extended period.
Travel Trailer
A travel trailer requires a vehicle with a particular hitch, such as an SUV, utility vehicle, or camper. The vehicle should be outfitted with towing equipment that regulates the sway of the trailer while in motion.
Travel trailers often provide all of the basic comforts that motorized RV classes do, however, this is not always the case. Some feature outdoor kitchens, no restrooms, compact bathrooms, or fewer facilities than a Class A, B, or C structure.
Toy Haulers
Toy haulers are constructed in the style of a house on wheels, with a spacious garage for storing outdoor goods and toys such as motorcycles, sleds, or kayaks. It is not officially its trailer portion. According to Toy haulers are typically 21 to 40 feet long and take the shape of a travel trailer, fifth wheel, or maybe one of the RVs.
5 Biggest RV: Commander 8×8
Commander 8×8 is a two-story monster of a car that has a motorized roof, produces a 39.4-foot-long shadow, and has enough space to house a big family with ample space. In truth, this monstrous camper vehicle was chartered and developed by a big family who wished to traverse the surrounding areas for months on end.
On the very first floor, the personalized monster has a master suite suitable for a ruling monarch, a complete bathroom, and a massive kitchen. There's practically everything in the kitchen for him and her, with a dual convection oven, dual cooktops, as well as dual refrigerators.
What sets this huge camper apart is the 6.5-foot retractable top, which converts the military-grade luxury vehicle into double-decker quarters. One can change the appearance of this beautiful portable home whenever one likes. The 6.5-foot roof raise is the camper's distinguishing feature. It converts the RV of one to two stories at the click of a button.
Floating steps go to the upper story that has six twin beds with space below for supplies. The entertainment package includes a Fusion marine audio system, four TVs with soundbars, plus satellite internet. The layout is completed with a private shower and toilet at the back.
Also, there are two retractable TV monitors if you want to lounge and catch up with your favorite show. For impromptu guests, there's an electrically powered mattress that unloads over the galley.
Additional Features
The RV also has a cutting-edge electric system that includes lithium batteries fueled by a solar energy system, along with a diesel standby generator.
A look around the exterior reveals a plethora of goodies, including its fiberglass composite structure, hidden awning, front and back cameras, customized double-glazed windows, and rising spare tire rack and storage bins.
Wash away the dust with an outdoor warm/cold shower, and any traveling foodie will like the outer kitchen, which has a slide-out BBQ, sink, and mobile induction cooktop. You won't have to rely on canned meals or fast-food whenever you're on the road. With some ingredients at hand, you can whip out a delicious home-cooked meal or have a barbecue.
If the interior design has piqued your interest due to the popup second floor, you're not the only one. If you're tired and want some privacy, enter through the main entrance and climb a loft-style stairway to the second-floor bedroom. When it's time to return to the track, an advanced computer system ensures a pre-flight inspection like none.
You simply cannot move until it is completed, which means no horrible mishaps if a stubborn youngster intends to stay above. Similarly, it was a technological advancement born of the hard effort and concern on safety essential in SLRV architecture.
5 Biggest RV: Marathon Coach
Coaches constructed inside a Prevost shell are the most frequent in this high-end market, and with costs meaningless, filling these wandering castles with the greatest appliances, furnishings, and extras money can afford is the standard.
Marathon Coach, situated in Oregon, is among the most well-known companies in the bus conversions business, specializing in producing vehicles that will cost owners more than 2 million dollars to acquire.
You are not getting any off-the-shelf RVs with factory-designed layout, so prospective owners are encouraged to participate in the development of the inside décor, general aesthetic, and concept. Marathon manufactured a new display coach, the 45-foot H3-45, with four slide-outs and a lot of outstanding lifestyle characteristics.
There is an upper panel in both of those two bunks in which you can magnetically connect a laptop or phone and lay back staring up at it. It is charging while hung over your head. Also, there's a cushioned space for your smartphone, along with a charging port.
One feature the firm recently demonstrated was a new bunk arrangement. Once you spend a couple of million dollars for an RV, you don't unlock doors manually like pathetic peasants. That is too normal. In this case, when you press a button, the air system slides the doors wide open, revealing the bunk beds behind those.
Huge windows encircle the parlor, providing a breathtaking view of the outdoors. The windows are dark tinted, making peeping inside during the day practically difficult. Day/night duo blinds may be used to darken the space with the push of a button on the gadgets set on magnetic launch pads inside the bedroom, sitting room, as well as outside the entertaining bay.
Crestron Electronics Programming
Almost everything is interconnected via Crestron Electronics programming, making it simple to operate the TV displays, blinds, AV equipment, and HVAC touch-screen in a wireless link. The iPad functionalities are reflected on a hardwired screen in the cockpit, providing for redundant control of the coach accessories if the iPads malfunctions or the driver wishes to make modifications.
Marathon is also interesting for the tech-savvy. The drainage system has a stainless steel valve that lets you turn off any individual line that is causing problems without having to turn off the whole water supply. The piping is also made of high-quality stainless steel.
The cockpit is accessed by the front door. The driving and passenger areas are positioned lower than the main level, which is reached by steps and a curving railing. It is quite elegant in its classic tour-bus manner.
The driver must have an incisive control of the path, flanked by well-placed equipment and functions, and be seated on an ISRI air seat with ample hiney and backrest. Marathon padded this seat, which is the international standard for bus drivers. There is no weariness when driving the vehicle for lengthy periods, as performers who move from town to town can verify.
5 Biggest RV: Palazzo eleMMent
This class A portable home is a substantial motorhome, constructed on a Freightliner XC straight rail structure and propelled by a 300-hp Cummins ISB engine. There is enough power for typical motorway driving thanks to a seamless Allison MH-2500 6-speed automatic gearbox.
With a narrow radius owing to the I-Beam rear axle, the chassis is easy to maneuver in campsite circumstances. The Air-Ride suspension and Sachs shock absorbers provide a steady drive on rural roads.
With all the amenities aboard, you wouldn't want to leave the comfy living room. Relax with a book by the remote-controlled electrical fireplace, which is offered on select floor plans. In the living room, watch a favorite movie on the TV with a Blu-Ray player and speaker. Palazzo's bunk bed versions have tablet holders as well as charging outlets for teenagers' electronic gadgets.
There is a luxurious Queen or King-size bed in the EleMMent Palazzo's bedroom. A bedside table with charging outlets for all your favorite gadgets is right next to you. You would adore the headboard, duvet, and pillows that connect the entire room nicely. Whatever sort of experience you had, irrespective of the floor plan, you would sober up prepared to face the following day.
The Palazzo's RV element is cutting-edge, with a completely forged tubular steel floor system along with a welded steel tubular aluminum roof and sidewalls cage frame. A laminated structure with high-density foam block insulating is used for the roof, sides, and flooring. The front and rear covers are made of one piece of sculpted fiberglass.
Additional Features That Come With It
The carbon fiber box is outfitted with jet-inspired cabin equipment such as a central digital display and MMI control. A panoramic windscreen with two levels of sun protection and three-blade window wipers are standard.
Strong construction with a wall thickness of 60mm or more offers stability and protection for the RV. It has boat windows with chrome trim and aspires to be attractive in design – as exquisite as its size permits. Automatic sliding doors save even more room and contribute to the design's functionality.
This RV has a driver's side slide-out that is roughly 24′ long as well as a passenger seat bedroom slide-out that houses the queen size bed's headboard. When withdrawn for traveling, the slides provide simple access from front to back in the car.
Once extended, the internal room is significantly increased. The Schwintek mechanisms are lightweight, quicker, and quieter than previous systems, a clear advantage in every way. Awnings on the top of the slide-outs assist protect leaves, dirt, and water from accumulating above the slide-outs.
5 Biggest RV: PowerHouse Coach
With an RV like the Powerhouse Coach, you won't have to leave any of your favorite toys behind no matter where you wish to go. Often on the road, we have to consider what we can and cannot bring. But having one of the biggest RVs can save you from that dilemma since you have more than enough room to bring anything you wish. PowerHouse Coach is such an RV.
The coach is 52 feet long, but when you attach the tow wagon and a boat behind it, it stretches a total of 122 feet. This quad-slide coach is so heavy that it must be hauled by a semi-truck. This cool recreational car includes 40 square feet of living space that is both comfortable and properly engineered. It is equipped with a 500,000-mile engine and a 750,000-mile drive train guarantee. It may be constructed to order with customized preferences.
This supercharged multipurpose vehicle has a strong engine capable of towing a payload of 38,000 pounds with a boat. It can sleep up to eight people and includes a full bathroom, three televisions, satellite television, and wireless internet. To do this, a costly system guarantees that the device remains in contact with a satellite for the best broadcast reception.
Fuel Economy
If you're concerned about fuel economy, Powerhouse RVs have you handled with a massive engine underneath the hood. Every unit has a 12.7 to 15-liter horsepower motor with 430 to 600lbs of torque. That should give you enough to obtain up to 13 miles per gallon when pulling up to 80,000 pounds – even with 250 or 300 gallons of gasoline.
Within the RV, you'll discover all of the conveniences you'd expect to find in a house. The cab is connected to the big living space by a couch area with bunk beds and a desk. Other amenities include a dishwasher, washing and dryer, and three external awnings.
5 Biggest RV: Alliance RV Paradigm 390MP
One of the unusual benefits that come with the Alliance RV Paradigm 390MP is the latest ductless ventilation system. This is something the manufacturer boasts no other RV has ever managed. It has brought a new degree of efficiency and quality to the luxury RV market.
The new Paradigm 390MP is a 41-foot-11-inch vehicle with a mid-coach office, a back u-shaped kitchenette, a large living room, and a loft. It appears to be more of a condo than just a trailer. For example, it features a countertop in the kitchen for you to prepare a nice meal on the road.
This towable house on wheels also included an astonishing level of user input. This is otherwise a fundamental component of the Paradigm brand of RVs. It is mostly geared towards full-time or long-term RVers.
You also get a fireplace in the area. It offers a lot of clever storage and is carpet-free, so it's easy to maintain. There is a chassis built for long-term usage and a higher usability element.
Air Conditioning
Alliance intended to remove the standard air conditioning system, which employs ducts and is wasteful in such a compact location. After speaking with various providers, the company devised a ductless air conditioning system that includes three silent Coleman-Mach AC units. You do not need to update to receive this new air conditioner.
It has received positive feedback from consumers. In a hot environment like Arizona, one typical criticism about standard RV air conditioners is their failure to keep the indoor temperature just under the outside heat.
If you're a beginner at RVing or have been at it for a while, the Paradigm 390MP is an excellent choice. While it is a touch more expensive than a vehicle for a family bringing it out on holidays, it is a good deal for full-time RVers. You could always live in elegance if you're planning to live inside an RV.
Top 5 Biggest RVs for Sale: Facts
The Tiffin Zephyr is a large Class A diesel motorhome that brings incredible living space throughout, with the current model year of Zephyrs bringing up to 45 feet of length, luxury living, and dedicated laundry onboard.
The Thor Motor Coach Venetian packs over 40 feet of luxury and includes options such as a spacious bathroom suite in the rear of the motorhome, Tilt-A-View King bedroom, outdoor entertainment, bunk beds, brand-name residential kitchen appliances, and room for the whole family.
The Entegra Coach Cornerstone is one of the biggest RVs available, with a length just shy of 45 feet, and comes in a variety of floorplans, all packed with features such as multiple water closets, a large king bed suite, residential-style kitchen, ample storage, and a double sink vanity in the master bathroom.
The Forest River Berkshire XLT is a spacious motorhome that can comfortably sleep up to 10, with a length of 44 feet, 9 inches, and luxury features such as multiple floorplans, onboard laundry, residential appliances, and a full king bedroom.
The Coachmen Chaparral, a fifth wheel RV, can sleep up to 10, with multiple slides and a length of over 40 feet, and includes features such as a wrap-around double sink vanity in the large bathroom, a kitchen island, and multi-level designs to maximize living space and storage.
Some marketplaces offer a large selection of Tiffin Motorhome Zephyr RVs, Thor Venitian motorhomes, Entegra Cornerstone motorhomes, Forest River Berkshire RVs, and Coachmen Chaparral RVs for sale.
Class A motorhomes are larger than fifth-wheel RVs, but fifth wheels can still bring ample living space that makes them great for families.
Multiple floorplans and a host of features are available in each RV model, providing options for families to find the perfect RV that suits their needs.
Some retailers provide a variety of options for RV buyers, making it easy to find an RV that brings ample space and luxury living to their adventures on the open road.
Conclusion
If you want to become an RV owner, you may face certain difficulties. You need to consider in terms of finances if you wish to get any of the biggest RVs we listed above. Still, it will all be worthwhile if you take your beloved RV for a journey, vacation, or whatever you feel is enjoyable.
You can select one of the classes, preferably one that is within your budget. Do not impose something on yourself that you cannot handle. Simply put, they are just the same RVs that may provide you with memorable experiences in the long term. Also if you do by one, you will want to give it a good clean inside and out, including all the touch points like, the steering wheel, door handles and seat belts (not to mention, the seat belt buckle).