Watches are not necessarily a compulsory accessory nowadays. Everyone has a mobile phone with them at all times, which does a lot more than just tell the time. So why do you need a watch? More specifically, why do you need a Blenheim London Pilot Watch? Let me tell you.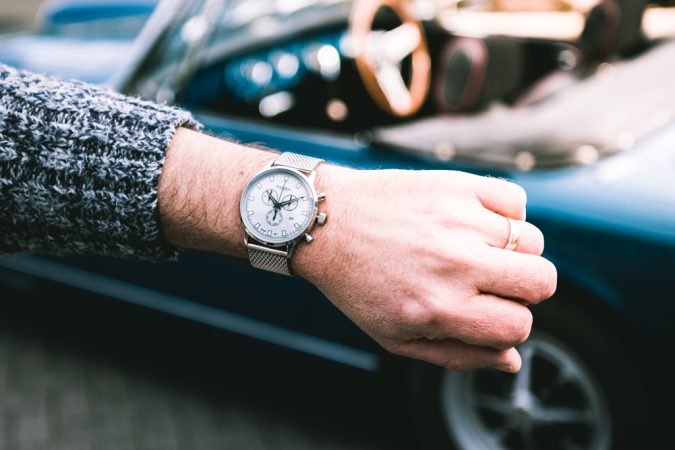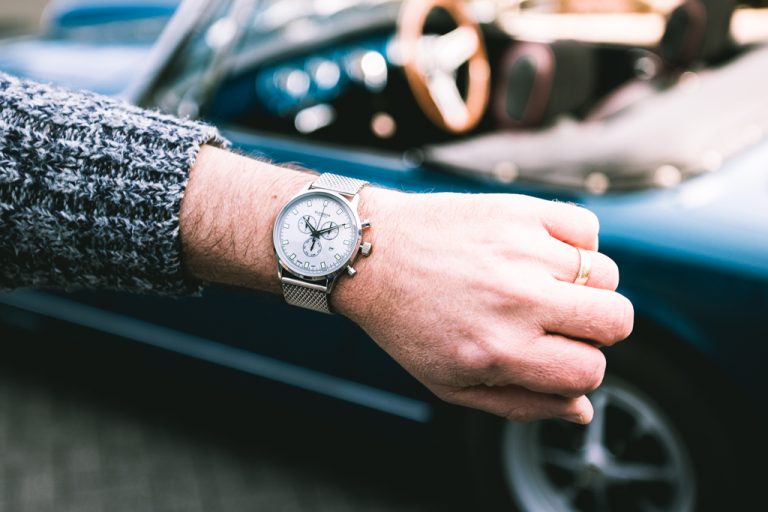 Blenheim London Pilot Watch – The Background
Blenheim London is named after the Bristol Blenheim – a successful light bomber aircraft that was used during the first two years of the Second World War. It was originally designed as a commercial aircraft, but after it's performance impressed the military it was converted into a bomber. Thanks to it's design, the Blenheim was a very adaptable and easily modifiable plane, allowing it it to be used as as a night fighter and long range fighter. Pretty cool so far, right?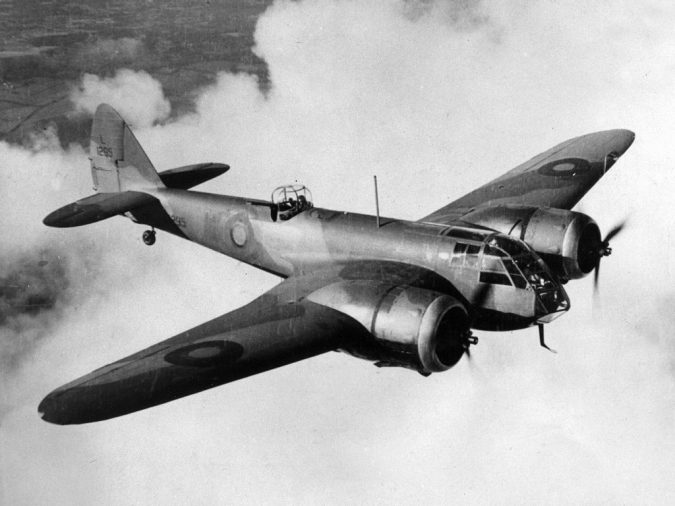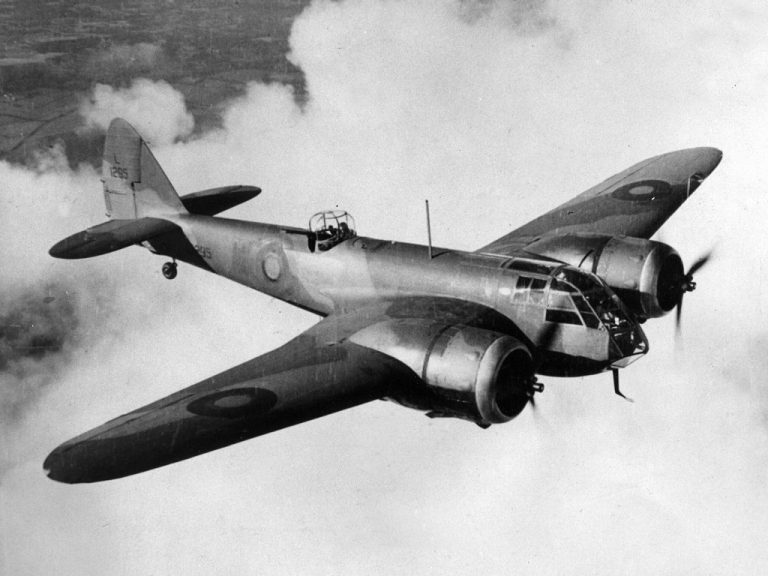 Sizes & Dimensions
As soon as you put on the Pilot Watch, you feel the perfect weight and size of it. At 43x43mm, the face is big enough to easily read, but not too big that it covers your entire wrist. And with it being only 11mm in height, it lies flat against your skin and does not get in the way of any clothing items.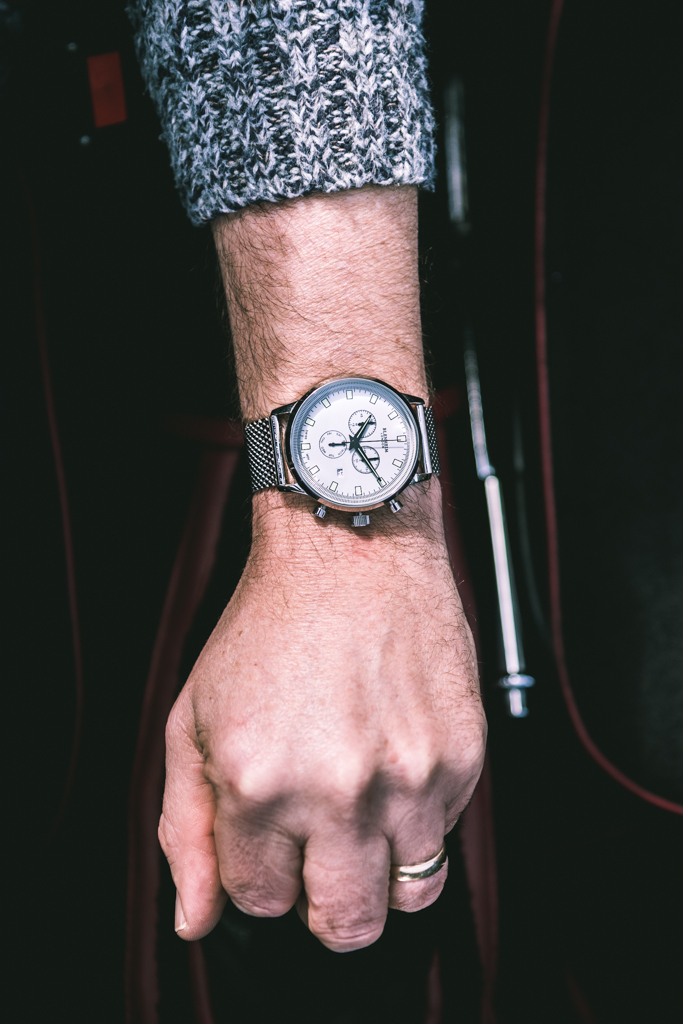 The Presentation
A Blenheim London Pilot Watch is presented in a gorgeous cylindrical case, clipped at the front. Opening the box you are greeted with your new watch, and actually space for 2 more which is something I'd consider.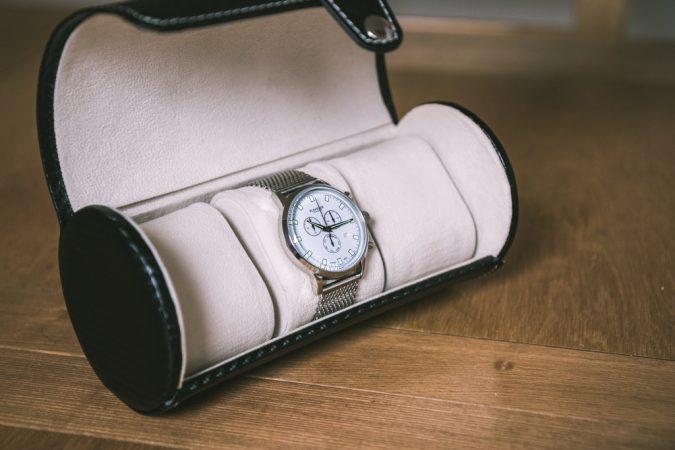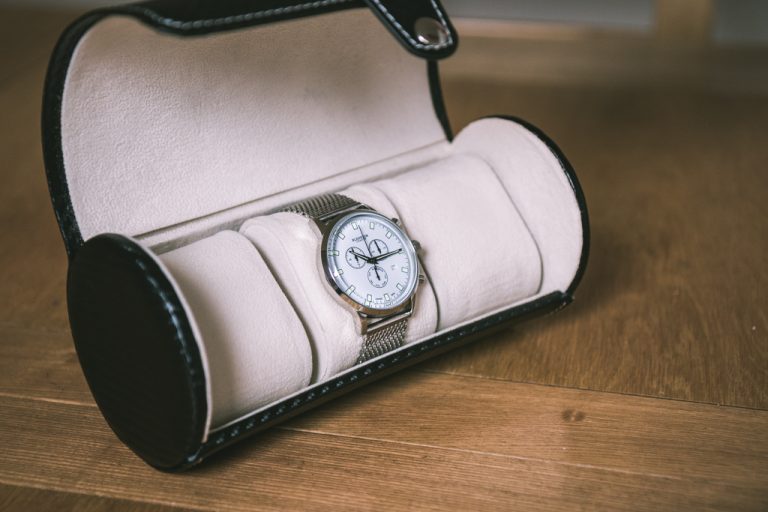 The Design
The Blenheim London Pilot Watch truly is a wonderfully designed timepiece. It manages to be subtle yet stunning at the same time. The white face compliments the chrome surround and strap beautifully, then the black components on the face contrast what's behind them in a fine way.
The simple and easy-to-ready time markers, and the three dials for seconds, minutes and days in the centre of the watch are a hark back to the analogue gauges found in the cockpit of the Blenheim bomber.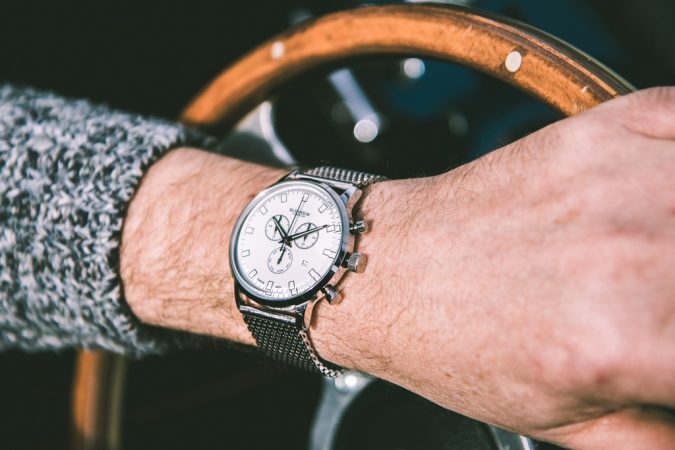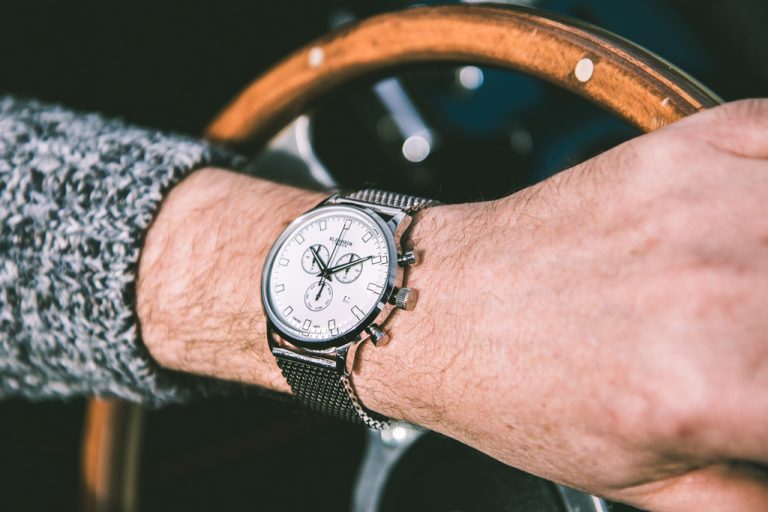 The Wrist Strap
The precise, almost mesh-like construction of the strap really is something to be admired. The thousands of individual links create a smooth and comfortable fit, whilst still being incredibly flexible and sturdy. The strap can be tightened/loosened to fit using an engraved metal clip.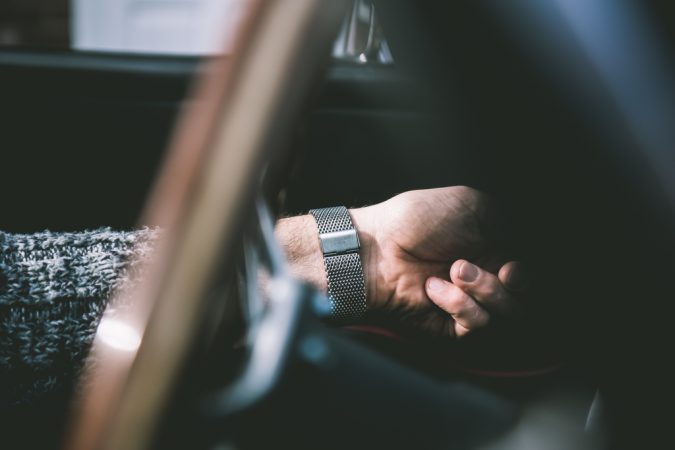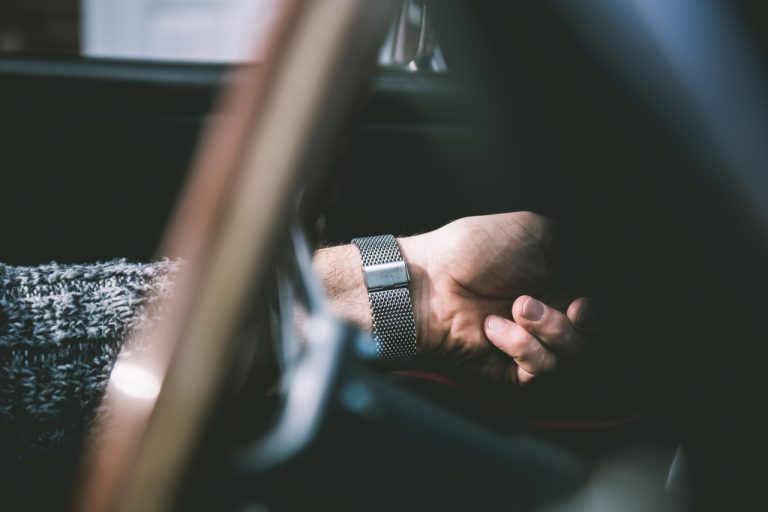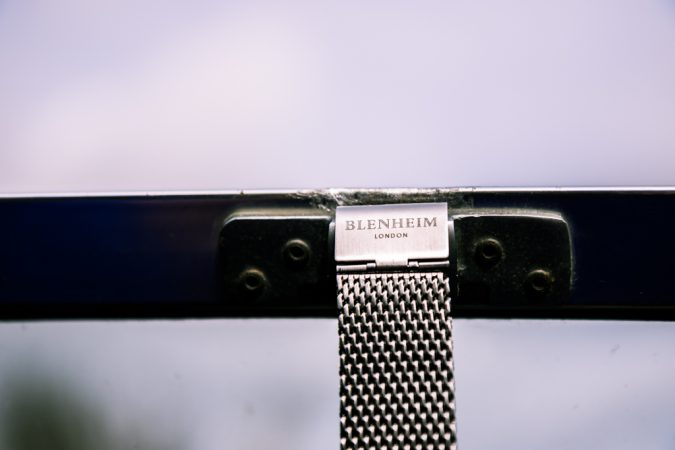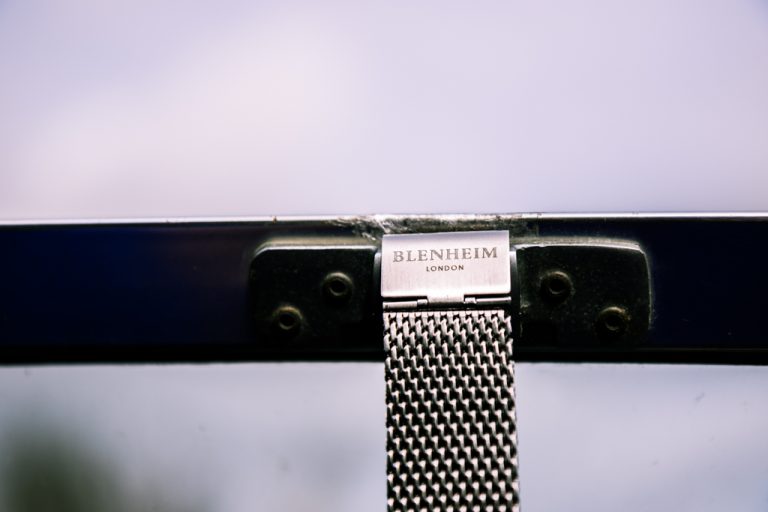 Functionality
It may have a lot of form, but the Pilot Watch does not fall under the 'form over function' stereotype. It is water resistant down to 5 ATM (50 metres!), and also features a stopwatch, as well as being protected by anti-reflective and scratch resistant sapphire crystal glass. Only diamond is harder – damn. This is a tough watch.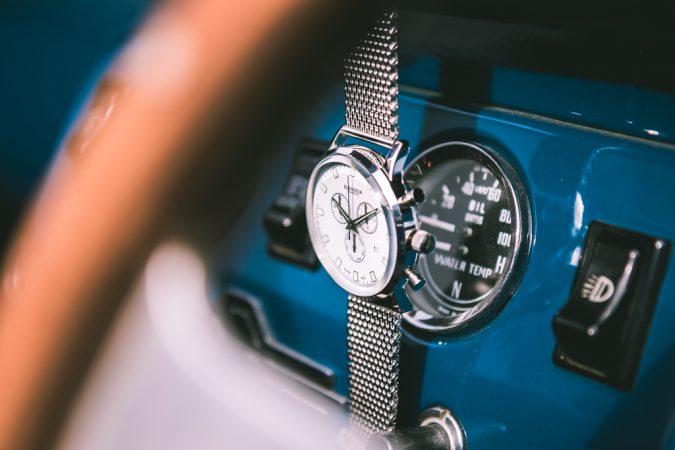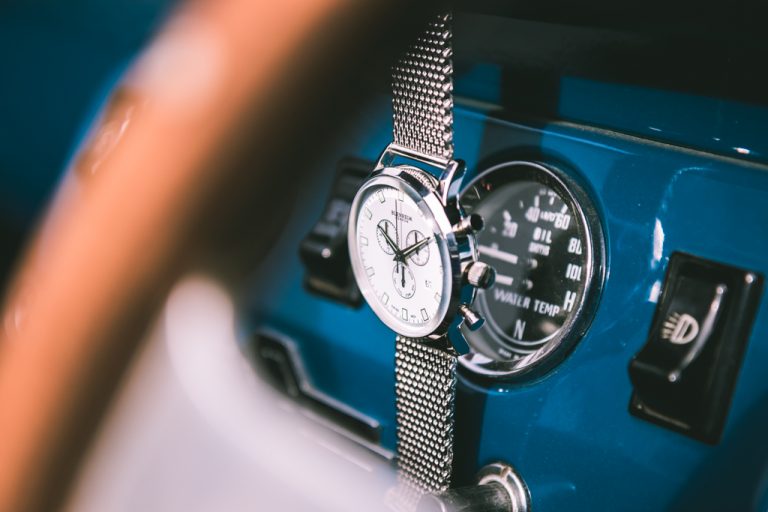 Verdict
Here at Motor Verso we are huge fans of the Blenheim London Pilot Watch. Watches and cars seem to go hand in hand, but watches and planes? That's a match that's been perfect for generations. The bold white face and intricate wrist strap create a timepiece that is stunning as it is sturdy.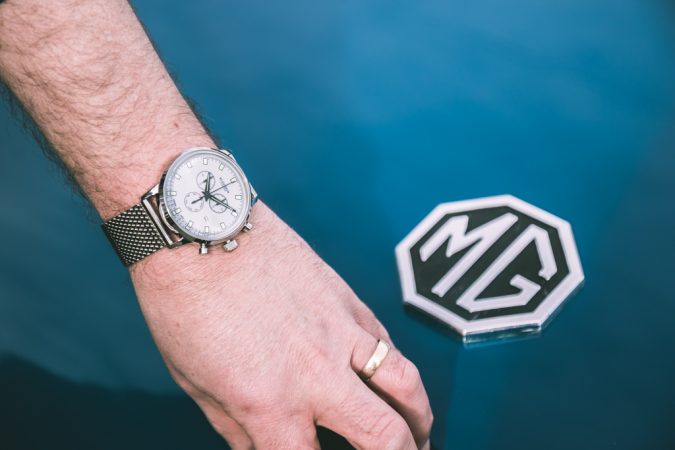 Buying Your Blenheim
The Blenheim London Pilot Watch can be bought for just £90.00, which, for the quality of this timepiece, is phenomenal value. You can buy it directly from the Blenheim London website, or from Amazon.