Car tools are crucial, especially if you own a car. To maintain and keep your car operating properly, you need the appropriate tools. Blue Point is one of the most well-liked brands of automotive tools, which is renowned for its high caliber and resilience. Blue Point Tools are made by the parent company Snap-On.
Here we'll examine the key differences between these two brands. Snap-On vs. Blue Point is a comparison that has sparked a lot of market discussion. Most people are unaware of how different they are from one another and whether they are made by the same firm or not.
They are very much different, according to some, while others claim they are the same tools. Knowing how the two tool brands vary is essential if you want to buy either one of them. By doing this, you may be certain of the goods you'll receive, their distinguishing qualities, and their expected price.
So what distinguishes Snap-On from Blue Point tools? We shall compare them in-depth in this guide…

Without the necessary tools, a chef couldn't create a delicious meal, and a photographer couldn't snap images without their go-to equipment. Similarly, a technician needs a reliable toolset to fix a car. All of those questions have an apparent answer, which is why executing a job necessitates having the proper equipment on hand.
Automotive Tools
Having the proper tools is essential for mending your car, whether you're a professional mechanic, a fan of new cars, or a historic car hobbyist. A few quality wrenches, screwdrivers, and at least a couple ratchets and sockets are all essential tools to have in your toolbox. Those, as well as some good auto repair manuals.
The good news is that you don't need to spend a fortune to have a set of decent-quality mechanic tools, though you certainly may if you so choose. There are many automotive tool brands for mechanics that offers almost everything you need to handle a variety of automotive operations.
And what is useful for repairing your old car is also beneficial for using it around the house for miscellaneous needs. They come in handy when you require specialized equipment to mount a shelf, assemble some flat-packed furniture, or work on a finicky power outlet.
Some brands manufacture tools for professionals and are suitable for serious, heavy-duty work (such as the best floor jack for a truck), while some are fantastic value for the money and ideal for beginners. Our list of the best wire strippers has shed more light on this.
Snap-On and Blue Point are two of the best automotive tool brands available in the market at different price ranges. Today we will examine which of these would be a better option for you.
The recommendations we make are based on cost, quality, user feedback, and real-world experience. Continue reading to find out which is the greatest mechanic tool brand for your needs.
Snap On
Snap-On manufactures and distributes high-end tools and equipment for use in the railroad, aviation, marine, and automotive sectors. The quality and craftsmanship of Snap-on tools are highly renowned.
In reality, Snap-On makes the best quality tools you can get in the market. Additionally, when compared to other tools on the market, their prices are expensive.
Snap-On produces its tools domestically in its factories in Tennessee, Elizabethton, Wisconsin, and Milwaukee. Snap-On crafts its products specifically with professionals' needs and preferences in mind.
Their equipment is innovative, high-performing, and of great quality. They are designed to go above and beyond the industry norms. Due to their special-steel construction, Snap-On tools have a higher alloying percentage than comparable goods in the market.
Tools developed by Snap-On are accurate and sophisticated and have a precise fit. They also have a unique nickel-chrome coating that keeps them from rusting (no matter if it's surface rust vs deep rust). You get the best performance and durability with Snap-On's wrenches, screwdrivers, ratchet, toolboxes, and work light.
They enable one to gain access and work in the tightest spaces. You will be able to use the tools in a variety of ways exactly for your needs. With Snap-On, you can be certain that you always have the appropriate tool on hand. They offer tools ranging from completely automated ones to their range of handy car diagnostic tool kits.
Where Can I Buy Snap-On Tools
Retail stores do not sell Snap-on tools as they are only sold via dealers. Snap-On's long-held philosophy is that the time of the consumer was too valuable to be wasted going tool shopping. Once a week. Hence, Snap-on franchisees drive a van filled with merchandise and visit consumers at their places of business.
The Snap-on TechKnow Express is a van that showcases everything Snap-on has to offer in the world of diagnostic equipment. The Rock 'n Roll Cab Express is a truck with different types of tool storage that shows customization options, including units larger than what can fit on a standard franchisee van.

Typically, these trucks work with certain franchisees and are given a territory to serve.
Best Snap-On Tools
Anyone who has worked on vehicles over the years knows that Snap-on is the market leader in terms of automotive tools. Also, anyone who has spent a lot of time browsing their catalogs will agree that it is easy to lose hours doing so.
Here are some of our personal favorites for your tool kit right now, including toolboxes, wrenches, and scan tools.
Snap-On Wrench Set
When it comes to Snap-On wrenches, you pay a lot of money upfront and only need to buy them once. This is unless you forget one under a hood and never find it again. They also make use of the brand's ingenious Flank-Drive mechanism. This gives the wrenches an edge over finicky, rusty nuts and bolts.
Snap-on Heavy-Duty Magnesium Impact Gun
The cost of this 1/2-inch-drive impact gun is high. But you can almost be sure that it will outlast all of its rivals. These top-of-the-line Snap-On guns used to be a little on the heavier side. But recently the company switched to using magnesium for their housings, leading to a noticeable weight decrease.
History Of Snap-On
Joseph Johnson and William Seidemann established Snap-on in Milwaukee, Wisconsin, as the Snap-on Wrench Company in 1920. Ten sockets that could "snap on" to five interchangeable handles were produced and sold by the company.
"5 perform the work of 50" was the company's motto. The corporate headquarters of the corporation relocated to Kenosha, Wisconsin, in 1930. After the Second World War, Stanton Palmer posted a job listing for a military officer to build up a larger sales staff in preparation for the anticipated post-war sales boom.
After being employed, Newton Tarble developed the concept of designing routes for business dealers to see mechanics once a week. These salespeople eventually transitioned into independent entrepreneurs and licensed dealers, using larger walk-in trucks to transport an expanding product assortment.
In 1974, the business established a forging plant for wrenches in Elizabethton, Tennessee. The following year, Snap-on inaugurated a manufacturing facility in Johnson City, Tennessee, which it eventually shuttered in 2007.
The company's Milwaukee operation was expanded in 2013 after employees there chose to join the Teamsters labor union in 1998. In order to develop its Kobalt line of tools, the company teamed up with home improvement retailer Lowe's in 1998.
The Murphy, North Carolina, facility was ranked among the top 10 in North America by IndustryWeek in 2010. In 2011, J.H. Williams & Co. was renamed Snap-on Industrial Brands. In 2022, the corporation announced an expansion to its Milwaukee location to increase its hand tool business.
Snap On Date Code
Beginning in 1927, Snap-On developed a date-coding system and began branding its tools with the codes. The date code typically consisted of a single digit (later, a symbol or character) to represent the manufacturing year.
The digit was occasionally preceded or followed by a dash. The system was relatively straightforward for the years 1927-1930: the digits 7, 8, 9, or 0 were identified each year.
To extend the system, however, symbols and script styles were added in the following years. Hence, you must use a date code chart to establish the date. Date codes were used starting in 1927, regardless of the socket marking style.
Early on, the date code system had a very clear purpose. Because tool warranties had a very short shelf life and were started according to the date code. Because of this, date codes were used more frequently during this period. This is mainly because, in the later years, Snap-On began providing a lifetime warranty on its equipment.
Blue Point Tools
Blue Point Tools are a subsidiary of Snap-On Incorporated established in 1925. They are designed and produced in Milwaukee, Wisconsin. Although Snap-On is the owner of Blue Point, a different company is hired to manufacture the tools.
Blue Point tools do not have the Snap-On name on them. However, they offer a wide range of robust and long-lasting tools for different purposes. Snap-On is a globally renowned manufacturer of tools and equipment for use in the industry.
They are one of the most reputable names in the market, with over 100 years of experience in the field. Snap-on sells a variety of brands, Blue Point Tools being just one of them.
This is wonderful news for individuals who are seeking economical, high-quality car tools. You can find the ideal instrument for your needs among Blue Point's vast selection of tools, which includes both hand and power tools.
Blue Point Tools now sells a variety of items, such as pliers, sockets, ratchets, and screwdrivers. Additionally, they offer a range of power equipment, including drills, saws, and sanders.
Blue Point Tools are available from most major shops, including Amazon, Walmart, and Sears. Additionally, you may buy them from Snap-On dealers or online at the Snap-On website. The quality and longevity of Blue Point tools are well renowned.
Blue point tools are frequently suggested to DIYers and used by many expert mechanics on a daily basis. Not only are they excellent, but they are also quite reasonably priced. At a very affordable price, you can purchase a set of blue point tools at your neighborhood hardware store or online.
They are unquestionably worth the investment when compared to other brands.
Best Blue Point Tools
Blue Point Microscan III Scanner
For just under $4,000, the top-notch Solus Ultra scan tool from Snap-On is an excellent option for technicians who work with electronics frequently. But for knowledgeable DIY mechanics and enthusiasts, this small device from Blue-Point will serve your needs perfectly.
In addition to reading and clearing trouble codes for the engine and ABS, it also provides data from multiple engine and emissions systems.
Blue Point AT811 Drill
The AT811 Drill is among the top cordless drills available. It is quite strong and has a long battery life. Its disadvantage is that it is somewhat hefty and large. It is simpler to operate in confined locations since it is significantly lighter and more compact. For rapid bit adjustments, it has a built-in chuck key holder that keeps the key nearby.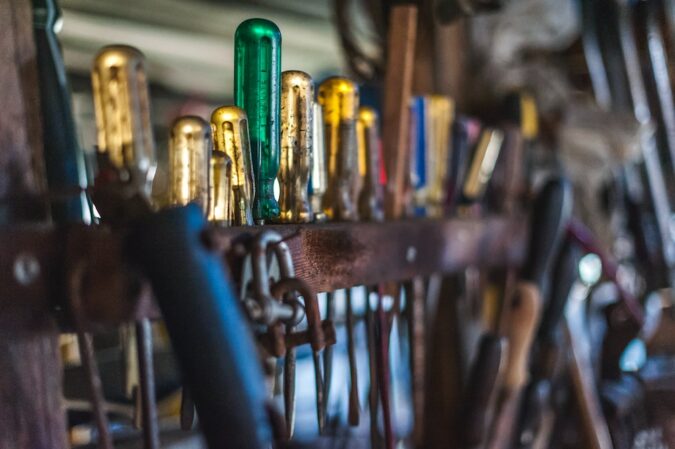 Alternatives To Blue Point Tools
Although there are several alternatives to Blue Point tools, they are not as high-quality or effective. Dewalt, Bosch, and Makita are among the top substitutes. Blue Point's competitors offer products that are comparable to theirs. However, they are not as reliable or precise. Furthermore, they don't have a lifetime warranty.
In the end, your needs and tastes will determine which option is best for you. Blue Point is the best option if you require strong, long-lasting tools. One of the other brands can be a better choice if you require something that is lighter and more portable.
Snap On Vs Blue Point
Even though Snap-On and Blue Point are both brands of the same firm, they cater to distinct types of workers. The two lines won't offer the same standard of quality.
Snap-On tools are said to be the best options for busy mechanics. They are easier to carry after a hard day at work since they are slimmer and lighter. However, Snap-On tools will cost you a lot more than Blue Point ones.
As one of the top names in the sector, this business never skimps on the caliber of its tools. This led to it receiving numerous accolades and prizes from different organizations. Additionally, they were not awarded just for their products but also for their safety procedures.
Blue Point, on the other hand, promises to provide you with straightforward, reliable tools. They established a well-known name in the industrial sector as a result. Blue Point tools might be preferred if you're trying to save a little money or if you don't utilize them in a professional shop.
They are less expensive yet still provide the same warranty coverage. No, you won't receive the same long-lasting quality, but the tools in your home garage (or, if you need to rent a garage to work on a car) will perform better than imagined. You don't have to be concerned about a Blue Point tool malfunctioning or breaking.
Remember that some of these tools could be a bit heavier and not necessarily suited for confined locations.
Although they serve different objectives, Blue Point and Snap-On both offer a wide range of alternatives. Blue Point and Snap-on differ in terms of the type of material utilized, the level of quality you may expect, and the cost.
Snap On Vs Blue Point Tools: Manufacturer
You must consider your particular demands when selecting the best one. The following are the primary differences between Snap-On and Blue Point tools:
Smap-On tools are undoubtedly made by Snap-On and bear their name. Snap-On does, however, distribute Blue Point tools. Additionally, Snap-On develops several of the tools for Blue Point. The same Snap-On specifications are followed even while different manufacturers produce Blue Point tools.
Even though the tools are similar, the Snap-On name will never appear on Blue Point equipment. Blue Point tools could be more expensive than those from other companies, though.
Snap On Vs Blue Point Tools: Quality
There is no tool on the market that can match the quality of Snap-On tools. Despite the fact that they own Blue Point tools, their quality is not the same. The quality of Blue Point, which is produced by multiple manufacturers, might vary from one SKU number to the next.
Hence, the quality of each Blue Point tool might vary from one to the next. Therefore, in terms of quality, Blue Point tools are second only to Snap-On tools. However, no one has any fundamental issues with the quality of Blue Point's tools. The Blue Point tool will offer every feature you require for home and garage use.
It actually relies on your preferences and demands when deciding between them. Snap-On is the best option if you require a tool that will last a lifetime. However, Blue Point tools are a better option if you require less expensive tolls that are simpler to locate.
You can be confident that you are getting a high-quality product no matter which brand you choose.
Snap On Vs Blue Point Tools: Materials
Wood, rubber, plastic, and metal are used to make Snap-On tools. Each material is matched to its intended use. Due to their strength and heavy-duty construction, metals are generally used in many tools.
Blue Point may employ comparatively inferior materials while they are still of good quality. Lots of carbon spring steel, cobalt chromium, and other materials are used to suit the application. However, you can anticipate that the Snap-On tool will be made of stronger, more resilient materials when comparing apples to apples.
Snap On Vs Blue Point Tools: Cost
Another distinction between Blue Point and Snap-On tools is their price. Snap-On is the highest-quality and most expensive brand. Contrarily, Blue Point is Snap-On's less expensive brand. Generally speaking, Blue Point tools are less expensive than Snap-on.
This is due to the fact that Snap-On tools are of higher quality and are made in the USA. Therefore, Blue Point can be an excellent choice for you if you're seeking a less expensive alternative to Snap-on tools. Remember that something isn't necessarily inferior just because it's cheaper.
If you're on a budget, Blue Point can be a decent choice for you. Choosing Snap-On tools will cost you more. But if you use the equipment professionally, Snap-On's quality justifies the cost as a superior investment. The warranty coverage is the same for both tool ranges, thus there are no benefits in those regards with any of them.
Snap On Vs Blue Point: Which Is Best For You
It's crucial to assess your demands in order to decide which choice is ideal for you. Are you looking to do professional work or do you just occasionally need to perform a routine tune-up? You should also review your spending plan.
Why wouldn't you want Snap-On if you can afford to spend a little extra on the best and you believe you would utilize them? But if your money is tight and you just want to utilize the instruments sometimes, Blue Point will probably satisfy your needs just as well.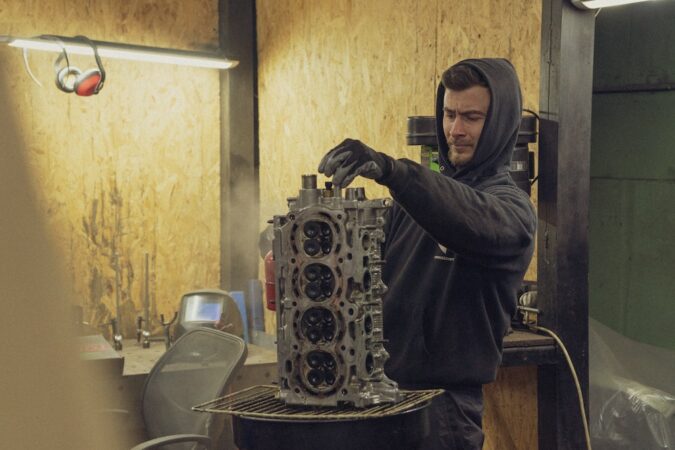 Blue Point Tools: In Conclusion…
Between Snap-On and Blue Point, there are undeniable differences. But you'll receive high-quality instruments from each of these brands for your work. With tools bearing the Snap-On name, you can expect prolonged quality and longevity.
Blue Point, on the other hand, is what you require if you're seeking a starter package of a cheaper tool set. When seeking high-quality automotive tools, both Blue Point and Snap-On are smart selections. Despite having different manufacturers, Snap-On owns and sells them all.
Compared to Snap-On, Blue Point is a secondary line and a less expensive brand. They will nonetheless fulfill your needs because Blue Point is also designed to adhere to Snap-On specifications while being cheaper.
The ideal brand is the one that can suit your needs, not the one that sells pricey tools. So keep that in mind when making your next equipment buy.
FAQs On Blue Point Tools
Who Owns Snap On Tools
Snap-on is a division of Snap-on Incorporated, a public company with the ticker code SNA. The business has been operating for almost a century and is still known for its high-quality tools. They are renowned for the strength, superb ergonomics, and quality features of their products. The brand creates products of the highest caliber ideal for use at home or in the workplace.
Where Are Snap On Tools Made
Elkmont, Alabama; Elizabethton, Tennessee, and Milwaukee, Wisconsin are all home to Snap-on Inc.'s manufacturing facilities. Conway, Arkansas is the manufacturing hub for tire changers and wheel balancers. Torque items are manufactured in the City of Industry, California. The business produces tool storage cabinets in its Algona, Iowa, facility. Sockets, extension bars, pliers, screwdriver blades, and bits are produced in Milwaukee.
Why Is Snap On So Expensive
Snap-On tools are pricey because they are constructed with premium materials and craftsmanship. The majority of their tools are produced in the USA, which drastically raises the cost of labor. Additionally, most of their tools come with a lifetime warranty that includes free repairs and replacements. Despite the expensive initial cost, Snap-On tools offer excellent value for your money.
Are Snap On Tools Made In USA
The majority of Snap-On tools are manufactured in the U.S. They have manufacturing facilities at different locations in the country including Wisconsin, Arkansas, and Iowa. However, some products, mostly power tools, are manufactured outside of the United States. These tools are manufactured in China and Canada.
Is Snap On Worth It
Snap-On tools are totally worth it. They use top-notch materials that won't break in the middle of your project. They provide a lifetime warranty on their products, and they're a long-term investment. Snap-On tools offer excellent value for your money despite the expensive initial cost. You need top-notch, long-lasting, and dependable tools if you're a professional mechanic, and Snap-On delivers all of those.
Does Snap On Have Lifetime Warranty
Snap-on toolboxes and tools are offered with a legendary lifetime warranty. A Snap-On toolbox set is regarded as an investment by mechanics and experts of all stripes. They believe it will not only guarantee their capacity for productive work but also assures extreme longevity.
How To Return Broken Snap-On Tools
To return a Span-On product, call 1-877-762-7664 or send an email to eorders@snapon.com to request a Return Goods Authorization form (RGA). The RGA will give comprehensive instructions on the return procedure.