Have you ever experienced a circumstance where Bluetooth not working in car? When that occurs, you are unable to use a phone's built-in features by pairing it with the car's stereo system.
This can be really annoying, especially if you utilize this feature frequently throughout your regular commute. In this article, we'll discuss the most typical difficulties that lead to connectivity troubles and how to fix them.
Bluetooth For Car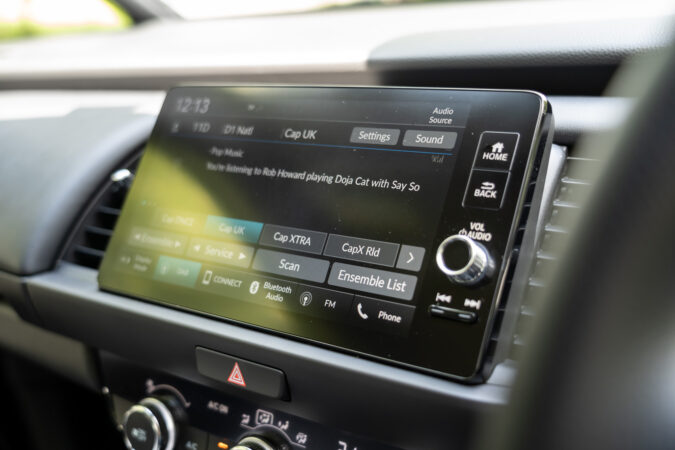 Automakers have fully embraced Bluetooth, a sort of wireless technology that enables one electronic device to communicate with another.
Thanks to this connectivity, drivers can now make phone calls, get notifications from mapping apps like Google Maps, and even send text messages by voice. Be sure to also check out our guide on how do I connect my phone to my car.
Because they can offer a number of advantages for users, such as fewer distractions from navigation, voice text messaging, music, and phone conversations, Bluetooth-equipped cars are increasingly the norm rather than the exception.
Simply defined, Bluetooth in cars pairs devices using a process known as "frequency hopping"; this allows the devices to connect and ensures that there are enough frequencies available for everyone to use without running the risk of reaching their maximum capacity. The key is to couple devices that are around 30 feet apart from one another.
How Do Bluetooth Cars Work
Some common applications will probably be included in a new automobile with Bluetooth. Select information from your phone will start to show up on the infotainment screen in your car once you've synced it.
You need to be able to use your preferred app for navigation, make phone calls, send and receive text messages using voice commands, and stream audio from your phone. To offer hands-free communication so you may make phone calls to friends without having to hold your phone, Bluetooth is used in automobiles.
You must first link your phone to your automobile in order to use these functions. Although the exact stages can vary from automobile to car, they are all generally the same.
Make sure Bluetooth is turned on in your phone's settings first.
When your car is running, go to the "phones" or "devices" menu on the infotainment screen.
Select "Add a device" from the menu.
Afterward, request that your phone search for Bluetooth-enabled devices. Your car ought to be listed as being compatible.
Then, on your phone, tap the name of the car. Your phone might ask you to enter a password or code; many phones will generate the code automatically when your automobile is nearby.
The Connection
The connection between your phone and car should be made after entering that code. You may then access your phone's Bluetooth features through the infotainment screen on the majority of contemporary Bluetooth devices.
If you have a more recent iPhone or Android phone, you can also use Apple CarPlay or Android Auto to connect wirelessly over Bluetooth to your device. These built-in smartphone projection/smartphone mirroring apps offer a simple interface where you may access particular functions and unique, car-friendly menus.
Even though wireless smartphone projection is becoming more and more common, many new cars still only support one or the other of the two apps. You still need to put your phone into a USB port with many automakers in order to use Apple CarPlay or Android Auto.
Evaluation Of Bluetooth Features
It might be challenging to tell whether a vehicle's Bluetooth features are a suitable fit, even though many purchasers demand some kind of Bluetooth connectivity.
So, identify the things that are vital to you before looking for your future car.
Then, while taking a test drive, use the Bluetooth connectivity and desired functionality. It might not be a good idea if the navigation is difficult to understand.
You might wish to try a different vehicle if the Bluetooth calling has a bad sound quality. It's a warning sign if you can't figure out how to connect your phone. When looking for the ideal vehicle for you, these are the things you should be aware of.
Pairing Phone To Car
Depending on the smartphone and how the infotainment system is set up, there are many methods for pairing a smartphone to a car stereo. Doesn't matter if the type of smartphone or even the vehicle you drive, the majority of the processes translate in one way or another. In any case, ensuring that you have the proper tools is the number one step.

Bluetooth Not Working In Car, How To #1 – Verifying That The Smartphone Has Bluetooth
If the phone is off, switch it on to check that Bluetooth is on. The Bluetooth logo resembles a B that has an X superimposed. Your smartphone is likely to have Bluetooth if that is you notice this sign at any point in the status bar or menus.
Note the locations of the make phone discoverable as well as search for devices options as you navigate the menus. Soon, you will require those. You don't need to enable that as of now since most phones continue to be notable for a short while.
There are other methods to get Bluetooth in the vehicle if the phone or head unit lacks it.
Bluetooth Not Working In Car, How To #2 – Verify The Phone's Infotainment Settings
Other vehicles are tricky in that you must browse through the infotainment system. Some vehicles feature a button that you may click to begin the pairing procedure.
Other vehicles will let you utter a voice command, including such as "pair Bluetooth." Navigating to the phone settings inside the audio system menu in such a situation is the following step.
Consult the owner's manual to learn how to couple your car audio or infotainment system with your phone if you can't locate a "pair Bluetooth" button and your vehicle doesn't accept voice commands.
Bluetooth Not Working In Car, How To #3 – Look For Your Phone In The Discoverable
You will require to know the locations of the "set to discoverable" but also "search for devices" options on the smartphone for this step.
Your infotainment system's configuration will determine whether your car looks for your smartphone or the other way around. Both devices must be prepared to search or be discovered within the same window of about two minutes in either scenario.
In this instance, open the menu and go to phone settings on the car's system and then select "Bluetooth" to start. The specifics of your infotainment system may vary slightly, but the fundamental concept should remain the same.
Bluetooth Not Working In Car, How To #4 – Set Your Smartphone To Discoverable Mode
Switch to your phone whenever your automobile is either searching for it or is ready to be located. Have the phone in the appropriate menu because you only have a short time to do this step. Your head unit's operation will determine the specific measures.
Set your smartphone to discoverable if the vehicle is seeking it so that it may ping it, locate it, and connect with it.
Let your smartphone scan for discoverable devices, which enables it to search for devices in the location that is there for connection if the head unit in your car itself is set to discoverable.
It's possible the combination won't work right away. Try a few more times before giving up because it can be because of time restrictions as well as one of the devices quitting before the second is prepared to pair.
Other factors, such as Bluetooth incompatibility and interference, can also prevent Bluetooth devices from pairing. Therefore, if it does not function perfectly in the first time, don't give up.
Bluetooth Not Working In Car, How To #5 – Select A Bluetooth Device To Connect With
If the phone is successful in locating the hands-free calling feature in your automobile, it will appear in the list of compatible devices. The hands-free calling system for the Toyota Camry is referred to as "hands-free" in this instance.
Enter the passphrase or passkey after choosing the device to couple the devices. The pre-programmed passkey that comes with each car may normally be found inside the user guide.
Set the passkey from the infotainment system's smartphone settings menu if you don't have the instructions handy. If this does not work, your neighborhood dealer might give you the authentic passkey.
The phone will pair with your car's hands-free calling system if you provided the correct passkey.
If it doesn't, go through the process again, making sure to enter the right passkey. Since the default passkey can be changed, it's likely that some previously owned vehicles won't work with the default. In that situation, pair the smartphone once more after switching the passkey.
Bluetooth Not Working In Car, How To #6 – How to Make Hands-Free Calls And Receive Calls
After syncing the Bluetooth smartphone with the vehicle, check to make sure everything is operating as it should. There are various methods you can use to accomplish that, depending on the features of your vehicle.
The controls on your steering wheel in this Toyota Camry are used to turn on and off the hands-free calling feature. Calls can be made by using the infotainment system's touchscreen to reach the phone.
Some cars feature a special button that turns on the infotainment system's voice control feature. To make calls, establish navigation waypoints, operate the radio, as well as conduct other tasks, press this button.
Other cars have voice controls that are always on and respond to your orders. Others have buttons (like the Siri button in GM's Spark) that initiate voice commands on external devices.
Car Radio Not Working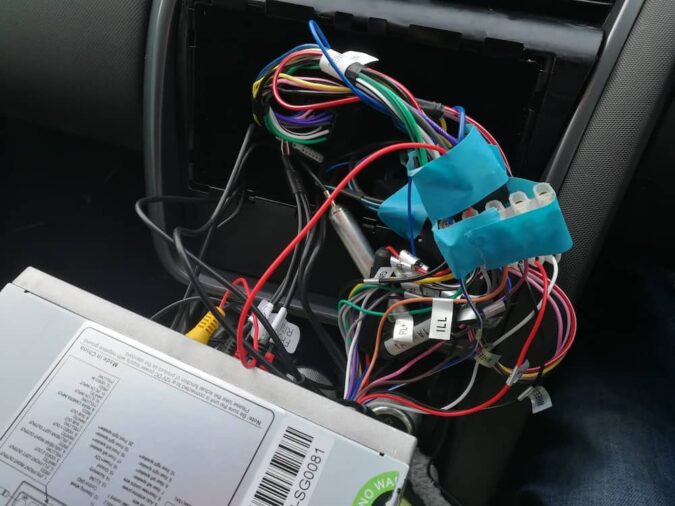 Many consider the car radio to be standard equipment. Because of how crucial they are to drivers, a sizable aftermarket sector has developed around automotive audio.
The factory-built radios of today are very sophisticated, featuring features like navigation, Bluetooth, or even inbuilt subwoofers.
What occurs then if you turn on the car but the radio is really not working? Possibly, as you're going about your business, the radio turns off but won't turn back on. We examine 5 common causes of auto audio issues below.
Why is your car radio and Bluetooth not working in car?
1. You Should Change A Fuse
To safeguard the device against things such as power surges or even other electrical issues, a car radio will typically feature at least one fuse.
The fuse is likely to blow out and cut off the circuit if the audio system receives an excessive amount of current, protecting the radio.
There are numerous fuses for the system on the much newer models. It's not too difficult to inspect the fuses if you are familiar with the simple voltage or even the electrical continuity meter.
Often, the issue can be resolved by just changing the defective fuse. A different issue with the electrical system will require fixing in case the replacement fuse blows right after being placed.
2. Improper Wiring
Wiring problems are much less likely to occur if your car has a dated stock radio. However, we commonly observe automobiles with wiring problems on aftermarket car audio systems.
This occurs frequently because the systems are frequently improperly installed or because the system isn't intended to function on the particular type of vehicle that it has been installed in.
For the radio system to function properly, all of the wiring for power, antenna, intermittent power, speakers, and even steering wheel controls must be done precisely.
A wiring short, poor ground wire,  or intermittent and otherwise sloppy wire connections are examples of other automobile radio wiring issues.
OEM and factory-approved equipment are still preferable for your radio's dependability even when aftermarket car audio systems are installed correctly.
3. Speakers Or Their Wiring Have A Problem
One or more of the speakers may stop working if there is a lack of proper connection between the wires. Additionally, speakers will get worse with time.
They use a cone that produces sound waves to produce sound. Over time, it loses effectiveness as the speaker ages. The speaker may be making a crackling noise, which might help you identify the issue.
4. An Issue With The Antenna Or Tuner
You might remember when cars used to have a lengthy antenna fixed on the fender or somewhere else on the exterior of the car.
These were prone to disappearing mysteriously or coming off in car washes. Other components of the system, such as the CD player, will function if the antenna in your car is the issue, but the standard radio won't. The radio's tuner and Bluetooth not working in car will cause the same symptoms to appear.
The easiest method to determine who is at fault is to leave it in the hands of the factory-trained experts at your nearby dealership.
5. Your Radio May Have Anti-Theft Technology Installed
This is one of the simplest and most affordable radio issues there is to have.
Some radio systems have anti-theft programming that renders them ineffective unless the owner of the car follows a specific method. The display on your radio is a good sign that something is wrong with it.
It won't appear as it usually does, and you might have to enter a code to make the radio functional once again. One of the most frequent causes of car radios entering their anti-theft mode is a disconnected or dead battery.
Bluetooth Not Working In Car
There are a number of possible reasons why you can't pair a Bluetooth headset with your phone or Bluetooth car kit. These concerns can be anything from compatibility issues to device interference.
Restarting your device is always a good idea before looking into the issue further. Here are some potential offenders if it's still acting up
Bluetooth Not Working In Car, Reasons #1 – Bluetooth Versions That Are Incompatible
Although Bluetooth is global, there can occasionally be incompatibilities between devices using different versions of the protocol.
Even if it's possible that your head unit utilizes an earlier Bluetooth version than your phone, both devices should often still function together.
The use of Bluetooth Smart by one device is a notable exception. Only Bluetooth Smart-compatible devices can pair with these gadgets. If you have two gadgets that won't connect, find out if they are compatible by doing some research.
Bluetooth Not Working In Car, Reasons #2 – Bluetooth Devices Are Distant From Each Other
Depending on impediments, Bluetooth devices typically maintain a connection out to around 30 feet, however with progressively worse functioning. These devices function better when placed close together, but pairing Bluetooth devices is where proximity is most crucial.
Remove any obstacles in the way of the two devices if they won't connect. When you put your phone in your pocket, backpack, or phone holder in your car after Bluetooth pairing, it should continue to be connected to your car.
Bluetooth Not Working In Car, Reasons #3 – Lack Of Battery Power
If you've ever used Bluetooth on your phone, you may have noticed that it can consume a lot of power and shorten the life of your working battery when it's on. Because of this, some devices turn off Bluetooth when the battery is low and switch to a power-saving mode.
Manually turning on Bluetooth can be possible. You might also discover that charging your devices is the only way to get them to link properly.
In any case, if you're having difficulties getting both devices to connect, it's a good idea to make sure they're completely charged or plugged into a power source.
Bluetooth Not Working In Car, Reasons #4 – Your Device Doesn't Have Bluetooth Enabled
Your Bluetooth may be disabled in the system settings if it isn't functioning. On Macs, the identical problem can result in Bluetooth issues.
Bluetooth is enabled in the settings on your smartphone if it's not working. This could be a major reason why Bluetooth not working in car.
Bluetooth Not Working In Car, Reasons #5 – Neither Device Is In Pairing Mode
Make sure you turn on Bluetooth on your phone. Also, ensure that the peripheral device is in pairing mode before you pair them.
This typically entails shutting down the item and then turning it on with a lengthy press until pairing mode is activated for gadgets with a single multi-function button. When in this mode, an LED-equipped device will normally flash blue and red.
Depending on how each device is configured, you may make one or both of them discoverable when pairing a phone to a head unit. If both of your devices are set to be discoverable but you can't see one from the other, there might be a Bluetooth compatibility problem.
Bluetooth Not Working In Car, Reasons #6 – Interference With External Signals
Public Wi-Fi networks and hotspots can also interfere with Bluetooth in your car. That said you're more likely to experience Wi-Fi interference in your house or office.
Turn off any mobile hotspots you are using in your vehicle. Once the devices have paired, you might be able to turn them back on without any problems.
In the same 2.4 GHz band that Bluetooth devices operate in, USB 3.0 connections have the potential to produce interference.
You're more likely to have this issue in your house or place of business than in your car. This is related to inadequate shielding. In light of this, consider perhaps your laptop, which is in the passenger seat, as a potential source of interference.
The pairing and operation of Bluetooth devices can be hampered by practically any electronic equipment that enters the 2.4 GHz range. If at all possible, pair your gadgets somewhere else. Pair internal Bluetooth devices in cars when the engine is off or when other accessories, such as car power inverters, are not connected in.
Frequently Asked Questions
How Does Bluetooth Work
Bluetooth connects with your smartphone, or even computer through radio waves as opposed to wires or cables. The Bluetooth wireless short-range technology is utilized by millions of products that we use each day, like headsets, smartphones, laptops, and portable speakers.
Why Is Bluetooth Not Finding Devices
Make sure that your smartphone device and car Bluetooth are close to one another. Restart your smartphone Bluetooth device after you turn it off. Ensure that you have turned on Bluetooth and that the phone is fully charged. Check to check if your attachment needs new batteries if it does.
When Did Bluetooth Come Out
When was the initial release of Bluetooth? In 1999, Bluetooth 1.0 standards were published. In 2000, the technology initially debuted in mobile phones and desktop computers, and the following year it moved to printers and portable computers laptops.