Talk to anyone about sporty, muscular German cars, and the first marque that comes to mind is BMW. And from all the sporty BMWs that they have made over the years, one particular model comes to mind – the BMW M3. We'll later move across the generations to look deeper into BMW M3 tuning.
It's for good reason, as the BMW M3 is one of the most well-known German sports cars. All generations of M3s strike a good balance between power, handling, drivability, practicality, and looks.
In fact, it's not even a stretch to say that there has been no bad M3. Sure, some models or variants might have been underwhelming, but M3s overall still provide a positive experience.
Thanks to the widespread availability and enthusiast-centric ethos of the M3, it has also become a popular European tuners' car. The aftermarket might not be as eclectic as a comparable Japanese sports car, but it's definitely there.
Therefore, if you're a BMW M3 owner, or perhaps intend to own an M3 one day, you'd be pleased to know there exists a market for BMW M3 tuning. We'll be mainly looking at engine tuning options, as that's the primary interest for most owners.
First-Generation BMW M3 (E30)
Over the years, the first generation M3 has developed into a cult classic. It's rare, and very sought after by BMW enthusiasts. It's a piece of Bavarian history. Expect to spend over $100,000 just to own one, especially when the pandemic has driven up used car prices.
Therefore, most E30 M3s owners out there want to keep their E30 M3s clean, for good reason. That, compared with the highly unique drivetrain, means that the aftermarket for it is modest.
Engine
Still keen to extract more from your BMW E30 M3? Then you, like many other E30 M3 owners might just think that it's lacking in power.
Unlike its successors, the E30 M3 is different because it uses a 4-cylinder engine. Now, it's certainly not just a normal 4-cylinder borrowed from the E30.
It's the S14 naturally aspirated 2.3-liter inline-4 engine. This is an engine developed specifically for high-revving performance with a 93.4mm bore and 84mm stroke.
It borrows the basic M10 engine block with an adapted four-valve head from the S38 and M88 inline-6 engine. The first S14 makes about 200 horsepower and 239 Nm of torque without an emissions device.
A later iteration of the 2.3-liter S14 makes 215 horsepower and 231 Nm of torque with catalytic converters. Then, BMW introduced the E30 M3 Evolution II, with a revised high compression 2.3-liter S14. It produces 220 horsepower and 245 Nm torque.
Finally, BMW introduced the M3 Sport Evolution with a stroked 2.5-litre S14 along with many improvements to bring it up to 238 horsepower. Peak torque decreased to 239 Nm compared to the Evolution II.
S14 Engine Tuning
First, ensure that you keep up with the engine maintenance. Being an old, high revving, high output 4-cylinder, it's likely that the engine is already tired.
Start your BMW M3 tuning process by doing a straightforward mechanical tune-up. This means checking (or replacing) the engine oil, coolant, ignition system, fuel system, airflow meter, etc.
There's a huge debate over which weight of oil to use for the S14. Generally, 0w-40 and 0w-50 are the premium option for the engine. Owners tend to stick with Mobil 1 0w-50, but 15w-50 is fine too.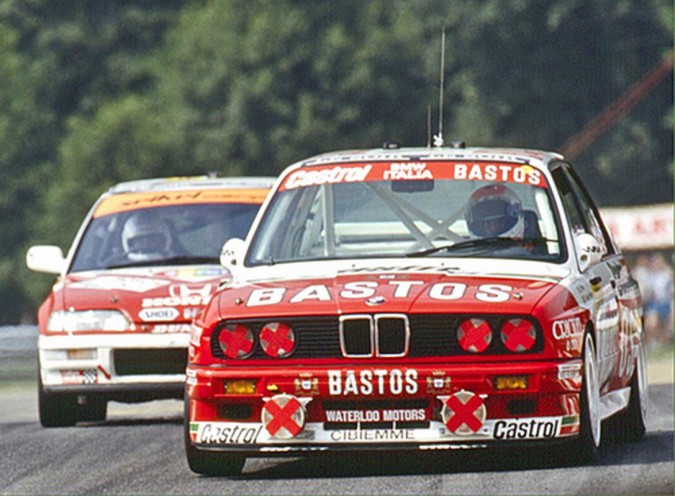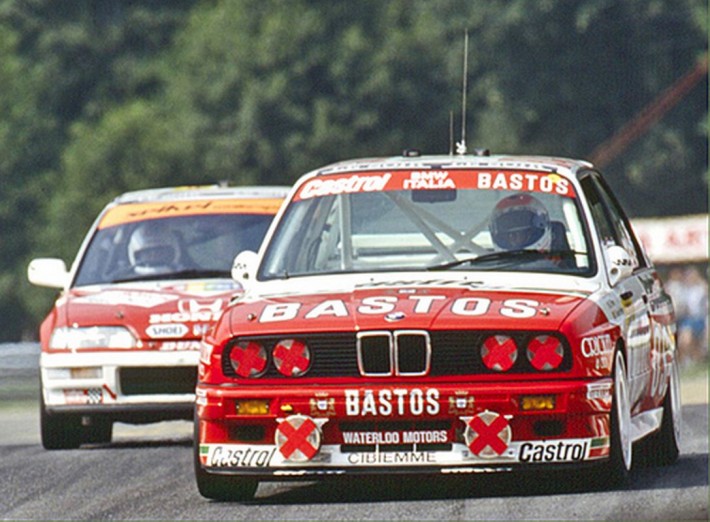 Also, since the E30 M3 is such a special car nowadays, it's recommended that you send your used oil off to an oil analysis lab to determine the engine's health and oil condition.
With that said, for a performance engine, owners regard the S14 to be quite dependable given that routine maintenance is conducted.
Because the S14 is already a very well-developed engine built to make power, you might find it tricky to push for more power. Most modifications aren't exactly good value.
If you have an E30 M3 with catalytic converters though, then getting rid of it or going for a high flow VSR center section exhaust can net you a minor, but appreciable gain in power and torque.
If you have a high mileage E30 M3, then chances are that the stock catalytic converters might already be clogged. Worth noting is that the E30 M3 also has no check engine light for the O2 sensor. Therefore, it's recommended to replace it every 60-80k miles as preventative maintenance.
S14 Engine Tuning (Intakes)
As far as intake design is concerned, it really doesn't get much better than the S14's elaborate setup, especially for the Evo variations. A short, direct path for fresh air to travel straight from the front, through a big plenum into four individual throttle bodies.
However, people often go with a pod filter to amplify the intake noise of the S14 with glorious results. For power and noise though, you'll find even better results converting to an Alpha-N setup with a carbon intake manifold.
Alpha-N is essentially an alternative way to measure engine load with throttle position and deliver accurate fueling. It's common for cars with individual throttle bodies. MAXX-automotive is well-known for its Alpha-N module which acts as a piggyback management system.
Alternatives include Miller Alpha-N which uses the stock ECU and adapts it for the Alpha-N setup. Miller also makes a MAF sensor that replaces the vane-type airflow meter on the stock S14 which is restrictive.
If all you want is a budget solution for reprogramming, then it's difficult to get results better than an Iigomotive re-chip. It changes the car's behavior drastically, and it represents a better value.
Finally, you can always just resort to a standalone management system. VAC Motorsports have plenty of experience dealing with standalone management for the E30 M3. It also sells plug-and-play solutions for the S14.
If you want to utilize the airflow you've freed up and increased tunability, then the next step would be to go for performance camshafts with adjustable cam gear.
S14 Engine Tuning (Engine)
Schrick is the household name here, with most E30 M3 owners going for the 284/276 Schrick camshafts. While you're sorting out the cams, it might be worth the trouble to port the cylinder head to further improve flow.
Beyond this point, it yields diminishing returns. It's an expensive endeavor to rebuild the engine for race purposes. VAC Motorsports sell a 2.5-liter stroker kit for the S14. You can even go as far as a 2.7-liter stroker kit with a 95mm stroke. Lang Racing Development is another famous name in the BMW aftermarket that develops stroker kits for the S14.
Without going into forced induction, VAC Motorsports extracted 223 WHP and 258 Nm of torque out of their 2.7-liter stroker kit with VIPEC aftermarket engine management on a street engine running on pump fuel.
And for all-out race applications, over 300 engine horsepower is possible. Being such a big displacement inline-4 also translates to a torquey engine appropriate for track and rally use.
This means that, despite being an engine developed over 3 decades ago, people still regard the S14 highly. When adapted for forced induction, tuners have even managed nearly 900 horsepower out of the S14.
Second Generation BMW M3 (E36)
BMW has moved towards an inline-6 drivetrain for more power, torque, and smoothness with the second generation. Despite being somewhat of a black sheep of the M3 lineup, the E36 has become a popular platform for modifications.
Another departure from the original M3 is how BMW developed and used a performance variant of the M50 and M52 inline-6 engines found across multiple BMW models for the E36 M3.
Those remain popular nowadays as an option for engine swaps and performance builds. It's really opened up the world of BMW M3 tuning.
Engine
The S50 engine found its way inside the E36 M3 during its launch. It's a naturally-aspirated inline-6 based on the M50 engines with enlarged bore and lengthened stroke to increase the displacement to 3.0-liter.
That's not all though, as further optimizations are made to the cylinder head to improve flow and increase engine operating range. This means a more aggressive cam profile, different valve springs, and larger intake valves.
Lastly, there's the signature M touch, with individual throttle body and improved exhaust flow. Since it's established on the M50 family, the S50 also uses VANOS on the intake side. All of those modifications improved output to 282 horsepower and 320 Nm of torque. Redline is 7,200 rpm.
Unfortunately for the US market, though, it received a much tamer variation of the S50 engine due to stringent emissions regulations, dubbed the S50B30US. This engine has a lower redline at 7,000 rpm and is much more similar to the M50B25TU engine. It makes 240 horsepower.
In 1995, BMW introduced a facelift version with a revised S50 engine. It has higher compression at 11.3:1, displacement is bumped up to 3.2-litre with a longer stroke. This improved engine output to 316 horsepower, with a 7,600 rpm redline. Dual VANOS is used here.
This is unless you're in the US market, again, which received the S52 engine. The S52 shares a lot more with the M52, but with displacement increased to 3.15-litre. The compression ratio remained at 10.5:1, and single VANOS is used. Power output is 240 horsepower, with 320 Nm of torque and a 7,000 rpm redline.
Also worth noting is that none of the US engines has an ITB setup.
S50/S52 Engine Tuning
Sticking with a naturally aspirated setup isn't exactly rewarding with the S50/S52. There's always the straightforward modification, which means aftermarket intake and removing the catalytic converter or going for a high-flow one.
A combination of bolt-on modifications is to go for a 3.5″ MAF sensor, larger throttle body, Schrick S50/S52 intake manifold or M50 intake, and a performance tune.
TRM offers custom ECU tunes for the S50/S52, but there are alternatives like Dinan and Active Autowerke (AA). TRM also offers an E85 tune which can improve output too, if your fueling system is upgraded accordingly.
Finally, you can go for performance cams, adjustable cam gears, and a valvetrain upgrade. Shrick 264/256 is a good street setup, the next step up is the Sunbelt 280/272. You can go as far as the Evosport Race 290/282 and Schrick 316/308.
If you want the ultimate E36 M3 in the US, the easy way is just to source the European spec M3 engine – the S50B32, or the S54 engine out of an E46 M3. Swapping out the anemic, choked US-spec S50/S52 with the EU one provides a huge gain in power while staying stock.
It's not just power too, there's a huge disparity in behavior between the US and EU engines. In fact, the dual VANOS system in the S50B32 is not just the first dual VANOS used, it's also continuously variable compared to the 2-step VANOS in the US engines.
With that said, perhaps the better choice for US E36 M3 owners is just to go for a forced induction setup. Dozens of companies have developed forced induction systems for the S50/S52 engines.
If you want to maintain the stock naturally aspirated feel, supercharging is your best bet. Active Autowerke Stage 2 and RMS Stage 2 kits are the ones typically recommended.
Want more power for your money? Then turbocharging is what you want. TRM makes a turbo kit for the E36 M3, but you can always assemble your own turbo kit from the tried and tested setups.
Third Generation BMW M3 (E46)
Perhaps the most popular BMW M3, owners and enthusiasts widely regard the E46 M3 as one of the best M3 generations ever produced.
It set the stage for the direction that modern M3s will head, muscular and sporty while maintaining mass appeal. And most importantly, the US market received the proper E46 M3.
Engine
Powering the E46 M3 is the S54B32 engine, which remains as one of BMW's all-time greats. It's a 3.2-liter naturally-aspirated inline-6 engine with an 8,000 rpm redline. Treat it as an evolution of the S50 engine rather than a high-performance M54 engine.
This time around, the US engines produce 333 horsepower and 355 Nm of torque. No longer is BMW stifling their M engines severely just to cope with US emissions law. The Euro variants only produce a bit more power compared to the US variants.
The E46 M3 CSL is a special edition that touted the S54B32HP with modifications made to its camshafts, exhaust manifold, and intake. It also sports a carbon fiber intake and uses a MAP sensor rather than a MAF. Power is brought up to 355 horsepower and 370 Nm of torque.
S54 Engine Tuning
A fair amount of options are open towards those keen to squeeze more from their E46 M3. Straightforward headers, catless exhausts, intake mods, and dyno tune will palpably improve output.
SuperSprint is the go-to for exhaust mods but is undoubtedly pricey. FabSpeed offers an excellent alternative, and it's recommended by VAC Motorsports. There's also the option of switching to the factory headers for Euro engines.
Most people install an aftermarket intake just to hear more of the ITB intake noise. There are a few options for intake manifold design. Evolve Automotive, for example, sells a carbon fiber airbox with an Alpha-N tune guaranteed to extract more power from your S54.
Of course, you can also switch to an M3 CSL carbon airbox or a CSL airbox replica from various other manufacturers. The E46 M3 has a very programmable stock ECU too, so many tuners are capable of tuning the ECU.
Combining the above mods should get you close to 320 WHP. Complement it all with a set of Schrick 288/280 cams and you might be looking at around 340 WHP.
It's possible to yield as much as 400 horsepower out of the S54 with the VAC Motorsports 3.5-liter stroker kit and a highly reworked cylinder head.
You don't have to stick with a naturally aspirated engine though. The S54 responds very favorably towards forced induction, with people reporting over 1,000 horsepower out of a built S54.
ESS Tuning, Active Autowerke, Evolve Automotive, and VF Engineering all make great supercharger kits for the S54. Horsepower Freaks (HPF) makes a great turbo kit and they deal with turbo S54s routinely.
Fourth Generation BMW M3 (E90/91/92)
The E9x M3 is also highly celebrated as one of the greatest M3s ever made. It came at just the right time before emissions regulations forced almost every automaker to downsize and opt for forced induction or electrification.
In fact, it's fair to say that we may never see another car quite like the E9x M3. It's a car that's defined by its iconic engine and exhaust note.
Engine
Much like its sibling, the E60 M5, the E9x M3 is known for its remarkable engine. The S65B40 found in the E9x M3 is one of the best enthusiast-centric engines that BMW has ever manufactured.
Just reading off the specs sheet and you know it's good. It's a naturally-aspirated, all-aluminum 4.0-liter V8 that runs an individual throttle body setup. It revs all the way up to 8,400 rpm and makes 414 horsepower and 400 Nm of torque.
There's also the revised, higher displacement S65B44 4.4-liter version that makes 445 horsepower and 440 Nm of torque. This engine found its way in the E92 M3 GTS and E90 M3 CRT.
S65 Engine Tuning
From stock, the E9x M3 is already rather loud. For power, you'd want to get rid of the cats or go for high-flow cats. Maintaining the X-pipe setup also helps to tame the drone of a modified exhaust system. Eisenmann and Dinan exhausts are popular amongst the E9x M3 community.
Further enhancing the driving pleasure of a high-revving V8 is an aftermarket intake plenum. Eventuri not only makes a beautiful, all-carbon plenum, it also sounds immense. If you're not looking to replace the plenum entirely, then aFe Power makes a great cold air intake that's proven to yield more power. Dinan also makes an intake for the S65.
By combining the breathing mods with a set of underdrive pulleys and a tune you'll be looking at approximately 40 more horsepower out of your E9x M3. A lot of tuners out there provide tuning solutions for the E9x M3: BPM Sport, Dinan, ESS, Evolve, and Turner Motorsport. You'll have great results with any of them.
If you need a lot more power, then you'll be glad to know that the S65 makes for a great supercharging platform. ESS Tuning has been selling supercharger kits for the S65 for a long time, so they're the default choice. VF Engineering and G-Power both offer well-developed kits too. If you're keen on supercharger whine, check out Harrop which uses an Eaton TVS twin-screw supercharger instead.
Fifth Generation BMW M3 (F80)
Finally, we have the fifth iteration of the M3. BMW has made major strides this generation, switching over to a turbocharged setup and switching up how they market the M3.
Engine
BMW completely axed the naturally-aspirated idea in favor of a modern inline-6 engine. The S55 found in the F80 M3 is a 3.0-liter twin-turbocharged, water-to-air intercooled straight-6 engine.
No longer is there a need for ITBs in the M3, now it uses Valvetronic. The S55 makes 425 horsepower and 550 Nm of torque in the F80 M3. Switching to forced induction is a departure for sure, but overall the S55 is a more refined engine with a broad powerband.
S55 Engine Tuning
The great thing is that since BMW switched to a turbocharged setup, it leaves a lot of room for the world of BMW M3 tuning. With a few mods, it's possible to squeeze an extra 100 WHP and torque out of the S55.
Again, the main exhaust restriction is in the catalytic converters. VRSF catless downpipes are the way to go. However, if you need to keep the catalytic converters, then Turner Motorsports make a high-flow catted downpipe for the F80 M3.
The stock intake on the S55 is good, but Burger Motorsports (BMS) makes a simple intake that amplifies the intake noise on the S55. Convert the intercooler to a VR Speed Factory (VRSF) top mount and replace the stock plastic charge pipes with a set of VRSF aluminum charge pipes and you're all set.
With all the supporting mods out of the way, all you need is a tune. BMS JB4 is the premier choice for a piggyback solution, but you can also reflash the stock ECU via OBD2 with the MHD Tuning flasher or through the bootmod3. This can push your F80 M3 to well over 500 WHP and 650 Nm of torque, especially when combined with an E85 tune.
While the S55's stock twins provide punchy torque, they tend to choke out on the top end. This is where a turbo upgrade comes into play. PURE Stage 2 turbos can push the S55 on E85 to 600 WHP and 800 Nm of torque. It's as far as you're advised to push with the S55 before rebuilding the engine and upgrading the DCT clutches.
BMW S55 Engine: Facts You Need to Know
The BMW S55 engine combines the best features of its predecessors and offers improved reliability, power, and performance.
With simple bolt-on mods, such as a tune, intake, catless downpipes, upgraded intercooler, and E85 mixtures, the S55 can achieve 600+whp.
The BMS JB4 tune and MHD flash tunes are popular options for the S55 engine, and the latter offers on-the-fly map changes and free back-end flash maps.
The BMS Elite Performance Intake improves sound and power gains of around 10whp at higher boost levels.
The VRSF Catless Downpipes allow the S55 turbos to spool and build boost faster, resulting in peak power gains of roughly 20-25whp, and producing an aggressive, deeper note during WOT pulls.
The VRSF Top Mount Intercooler helps the S55 run consistently during long pulls and aggressive driving by mitigating heat soak and power loss.
E85 mixtures can provide significant performance benefits for the S55 engine, such as cooler burning, reduced knock/pre-detonation, and horsepower gains of 10-50+whp, depending on tuning and specific E85 mixtures.
Supporting mods and maintenance items, such as the VRSF Charge Pipe Upgrade, S55 Crank Hub Fix, and 1-Step Colder Spark Plugs, may be required for pushing the S55 to 550-600+whp.
Despite minor issues, such as charge pipe or crank hub issues, the S55 engine is highly impressive and considered one of the best modern 6-cylinder turbo engines.
Modding the S55 engine can be a fun experience and can take the engine to new levels of power and performance.