For generations, the CS badge has been held in high regard amongst BMW fans. It's only worn by the most focused, raciest vehicles to come from Bavaria. We're talking about race cars that you can drive on the road, with relative comfort. Though the new BMW M3s are controversial in their appearances, you can't deny that they're incredibly dynamic and deft in handling.
So, living up to the M philosophy pretty well, then. But, the M3 could become better still, with the M3 CS now entering the market. The engine is familiar, mostly sharing upgrades that you may get with the M3 Competition. Yet, it's now sporting a 40hp boost, now up to 550hp from that 3.0-litre, bi-turbo straight-6. This brings down its 0-62mph time to just 3.4 seconds.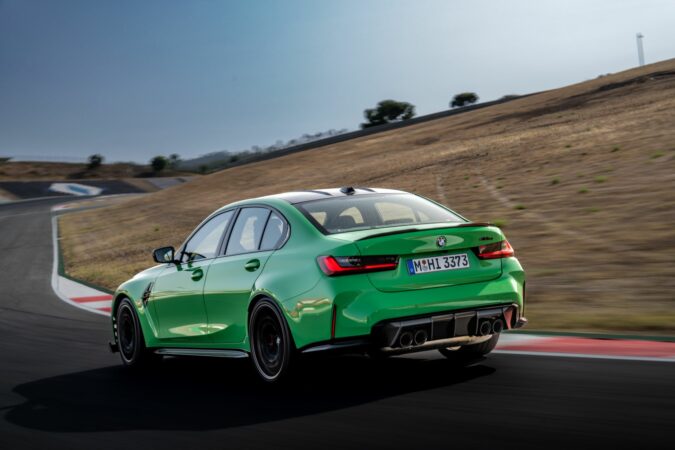 A Race Car For The Road
That increase in power is attributed to BMW upping the charge pressure of the twin turbos to 2.1 bar (up from 1.7). With further ECU tuning, this resulted in a more responsive motor. That all goes through the 8-speed transmission, in addition to BMW's 4WD xDrive system. Another major change is the stiff, precise, track-focused chassis, suspension, and brake setups.
On top of that, you also get track tyres, too. Additionally, BMW's put the M3 CS through some dieting measures. Thanks to a plethora of carbon fibre panels and trim pieces, the CS is about 20kg lighter than the Competition. Granted, if you're thinking of getting this super-fast family saloon, you better hurry… BMW's only making a limited run of the all-new BMW M3 CS.