Clean Slate Electric Design for a Zero-Emission Future
Set to be a game-changer in Ford's quest to achieve zero emissions across all vehicle sales in Europe by 2035, the all-new E-Tourneo Courier is a breath of fresh air. This ground-up, all-electric design maximises space and practicality while boasting distinctive, SUV-inspired aesthetics.
Compact Design, Big on Practicality
The E-Tourneo Courier is a city-friendly multi-activity vehicle, designed with short overhangs and direct lines to accentuate its visual width and toughness. Ford's all-electric newcomer combines the versatility of a spacious five-seat interior with a compact footprint, perfect for urban adventures and countryside excursions alike.
Advanced Digital Experience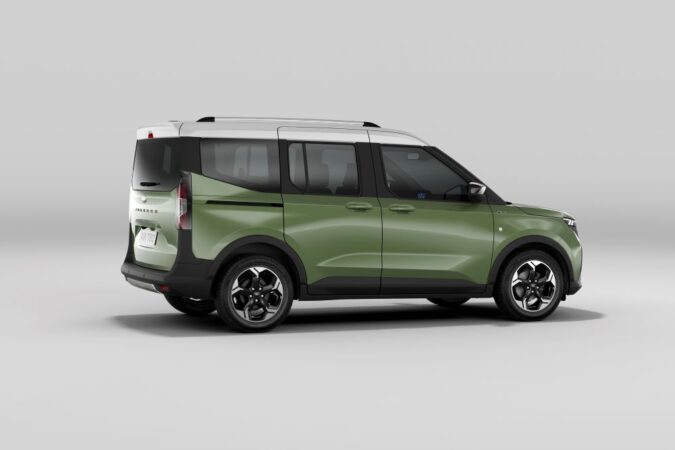 One of the ten all-electric vehicles that Ford has committed to offer in Europe by 2024, the E-Tourneo Courier comes fully loaded with state-of-the-art connectivity and digital experiences. Over-the-air feature updates ensure that your vehicle stays at the cutting edge of technology, improving functionality over time without the need for dealership visits.
Room for Adventure
Not to be outdone in the space department, the E-Tourneo Courier provides a 60-40 split rear bench and offers over 44% more boot space than its outgoing model. With improved shoulder room and headroom, the vehicle is designed to carry five adults and their luggage comfortably.
The vehicle also sports a range of handy stowage options, including a configurable centre console, hidden boot cubby and a 44-litre front trunk.
Smooth Electric Ride
The E-Tourneo Courier's 100kW electric motor promises smooth and refined all-electric journeys. With a selectable one-pedal driving mode and a comprehensive suite of advanced driver assistance systems, the E-Tourneo Courier makes daily driving and long road trips a breeze.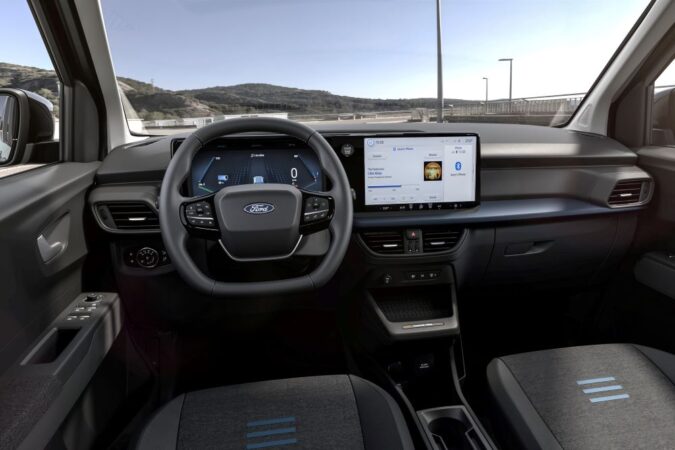 Charging Made Easy
The vehicle supports both 11kW AC and 100kW DC charging options, with a 7kW overnight domestic charge taking you from 10-100% in just 7.8 hours. Ford's end-to-end home charging solution, along with its handy app and scheduling capability, makes charge management straightforward.
In need of a fast top-up away from home? At a DC fast charger, you can add 54 miles range in just 10 minutes and charge from 10-80% in under 35 minutes.
Availability
The all-electric E-Tourneo Courier will be available in late 2024, while the EcoBoost petrol-powered Tourneo Courier can be ordered later this summer for delivery this year.
Embrace the future of driving with Ford's all-new E-Tourneo Courier, a vehicle that's electric, fun, and fuelled by a restless need for adventure.