Having won an array of awards, Bovey Castle is a luxurious 5-star castle hotel located in Devon. The hotel is able to cater for almost any clientele. So, if you're planning a business function, a family holiday, a wedding, or are simply looking for a stopover for yourself, Bovey Castle has it covered; and quite possibly in the most luxurious manner possible.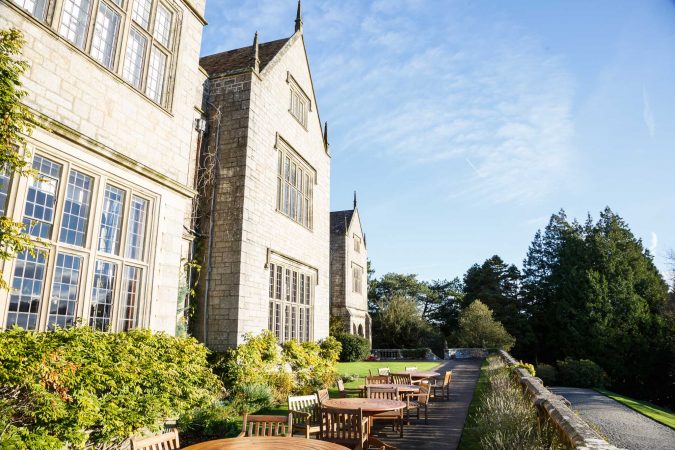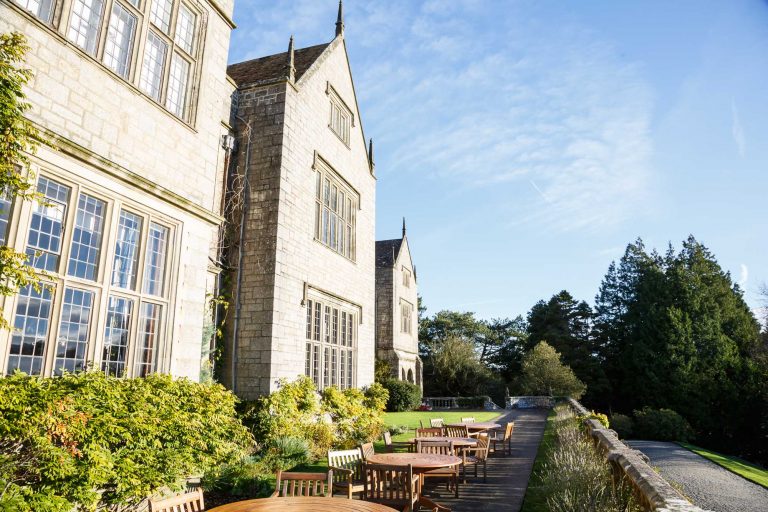 Calm, Classy, and full of Charm
Our room at Bovey Castle is at the height of sophisticated luxury. Calming colours, soft fabrics, and warm lighting gave the room a real sense of elegance and charm. Traditional damask patterns and exquisite detailing lent to the feel of sheer luxury we experienced.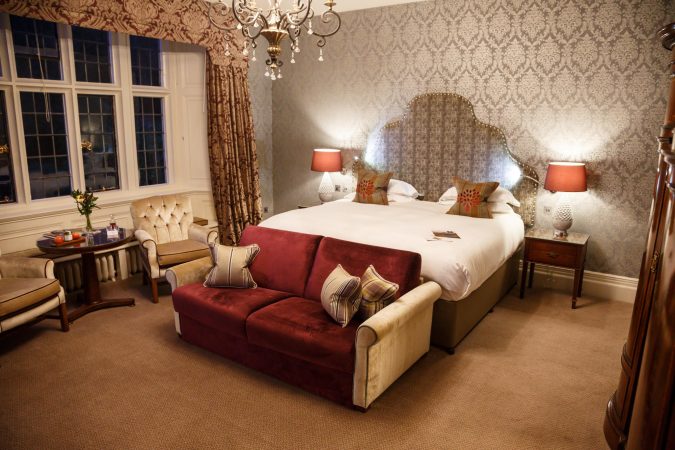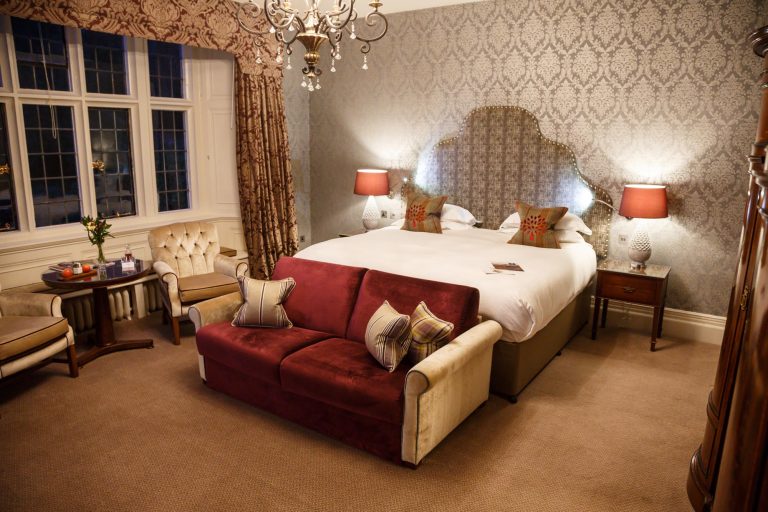 Rooms are presented differently throughout the hotel, giving each the appeal of uniqueness and individuality, but the charming elegance of the decor is a theme throughout the hotel. Whichever room type you book, ranging from a single room to grand state room, the charm of the hotel is inescapable. Each room also comes with access to the hotel's indoor swimming pool, whirlpool, sauna, steam room and gym; just in case you weren't feeling relaxed enough.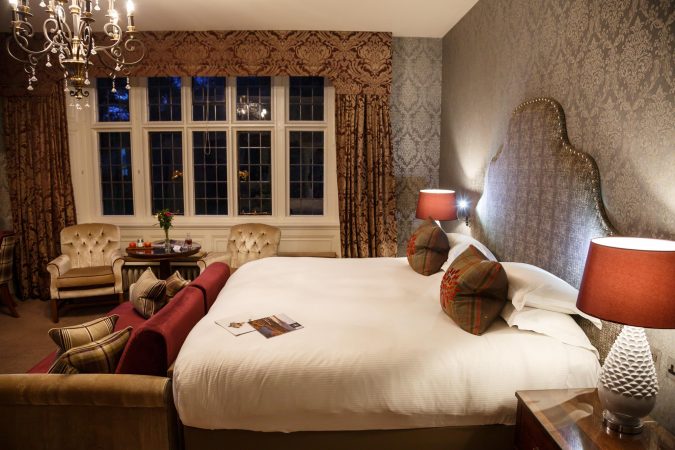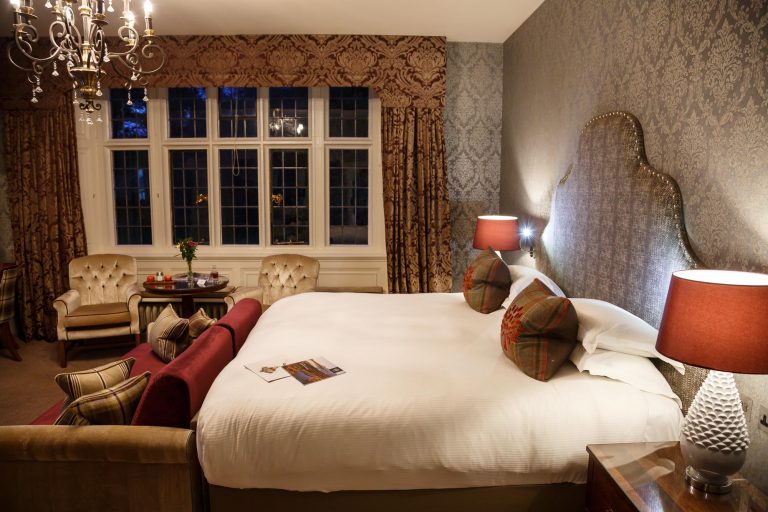 The life of luxury doesn't end with the bedroom. All rooms are equipped with a stunningly suave en-suite, which come fully stocked with slippers, bathrobe, and toiletries for your personal use. Our bathroom was clean, practical, and had enough charm to rival the bedroom.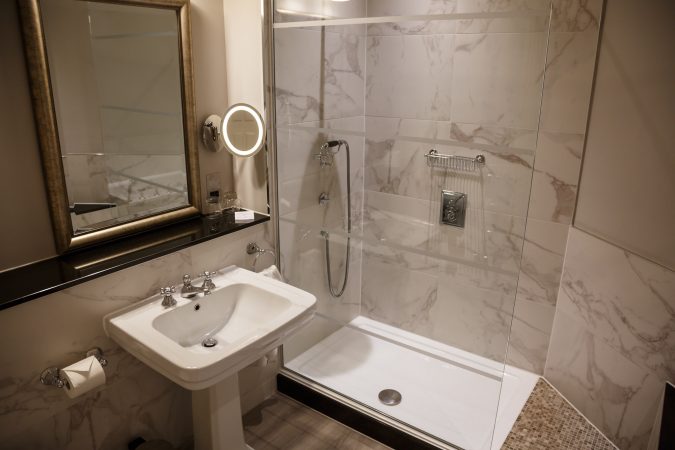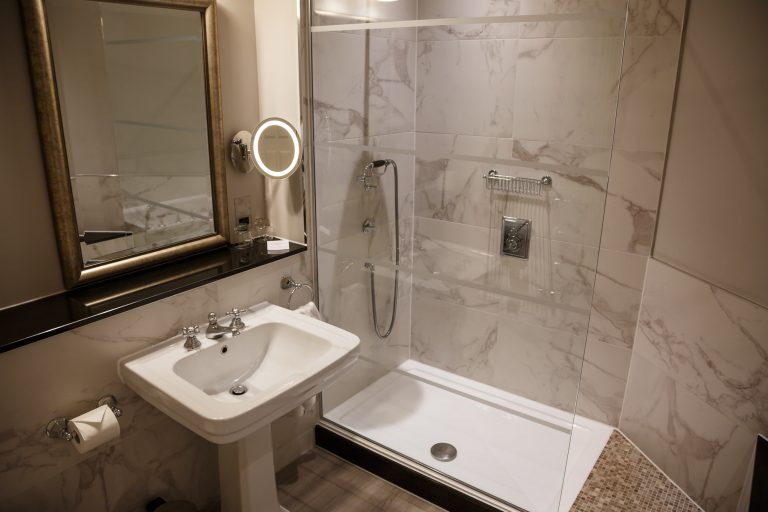 Fabulous Facilities
As mentioned above, Bovey Castle offers access to an indoor swimming pool, sauna, whirlpool, steam room and gym; all pros if your planning to spend a spell there. The hotel also offers tailored spa breaks and memberships, and provides hen celebration spa treatments for those just wanting to pop in for a pamper. Bovey Castle also boasts an 18-hole golf course, an award-winning menu, and a range of outdoor activities which make the most of its stunning Dartmoor backdrop.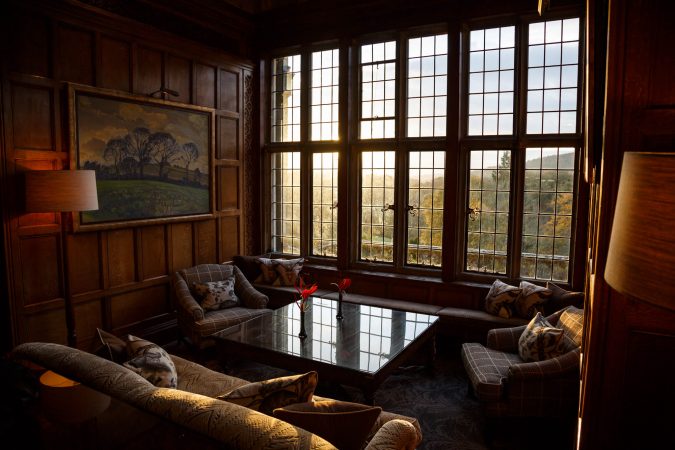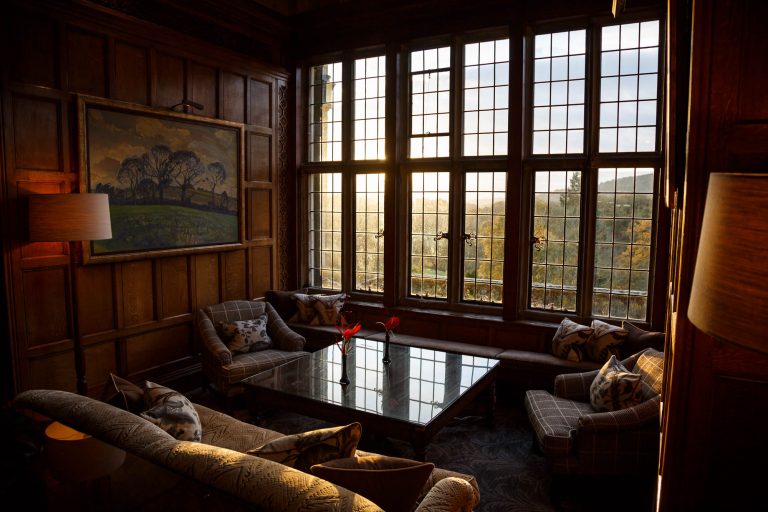 One Size Fits All
Bovey Castle is a luxurious retreat suitable for a whole host of guests. Whether you're planning a little private time all to yourself, a fabulous family break, or you're organising a wedding bash, this hotel has just what you need. The outdoor activities and beautiful surrounding countryside make Bovey Castle ideal for those who like an active, outdoorsy getaway. The splendid spa, award winning menu and vintage, luxurious decor also make it a perfect place for those who prefer to wind down when away. A range of self-catered family lodges and specific wedding events allow the hotel to cater to large groups. And the calm, charming rooms and 18-hole golf course make for a brilliant business stopover.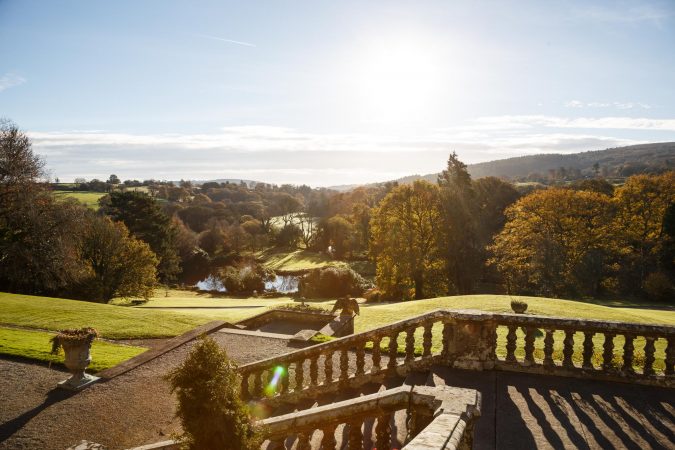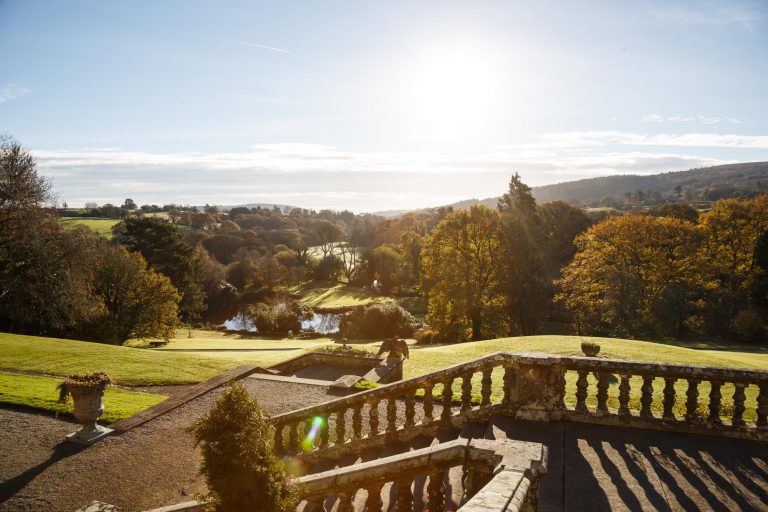 The Verdict
Bovey Castle is an elegant vintage retreat which could have popped out of a Victorian novel. Spacious, luxurious rooms, stunning scenery and an array of activities and facilities make the hotel suitable for any occasion. Suitable for families, groups, wedding parties and the lone ranger alike, Bovey Castle can cater to any needs you may have. If you're planning to visit Devon anytime soon, we couldn't recommend this luxurious castle escape enough.